We're asking Albertans to send us letters, photos and drawings or illustrations about this unique time we are living through.
Write us a letter, send us a postcard, tell us a story. What are the things you have experienced over the past few months? What is important to you right now? What are your hopes for the future? Tell us something about your life in 2020. Your letter can be as long or as short as you need it to be. Send us a photo or a drawing if it adds to your story.

Documenting this moment in time
When you send Glenbow a letter as part of this project, it will be incorporated into Glenbow' permanent collection. Personal testimonies will be a way for us (and future generations) to understand this unique time that we are living through.
Our hope is that these letters could spark new projects or initiatives, now or in the future. We don't want to collect them and lock them in a vault for the next 50 years; our goal is always to collect things that will be accessible and meaningful to our community, both now and in the future.
What to send
Glenbow encourages people to send physical letters in the mail, as those tangible objects will be a great representation of people's creativity and personal expressions. We will also accept digital submissions, such as emails, social media messages or illustrations.
Not sure where to start? Try answering one or two of the questions below.
What brings you joy right now? Is there an object, an activity, a routine or a person that is making your life better?
What is your daily life like? What are you doing and why? How has your daily routine changed over the past few months?
What worries you?
Have you learned something new during this experience? Maybe you're learning a new skill, or you've realized something you didn't know about yourself or your community?
What do you hope to remember about this experience? What do you think is important for our future selves or our descendants to understand or learn from this time in our lives?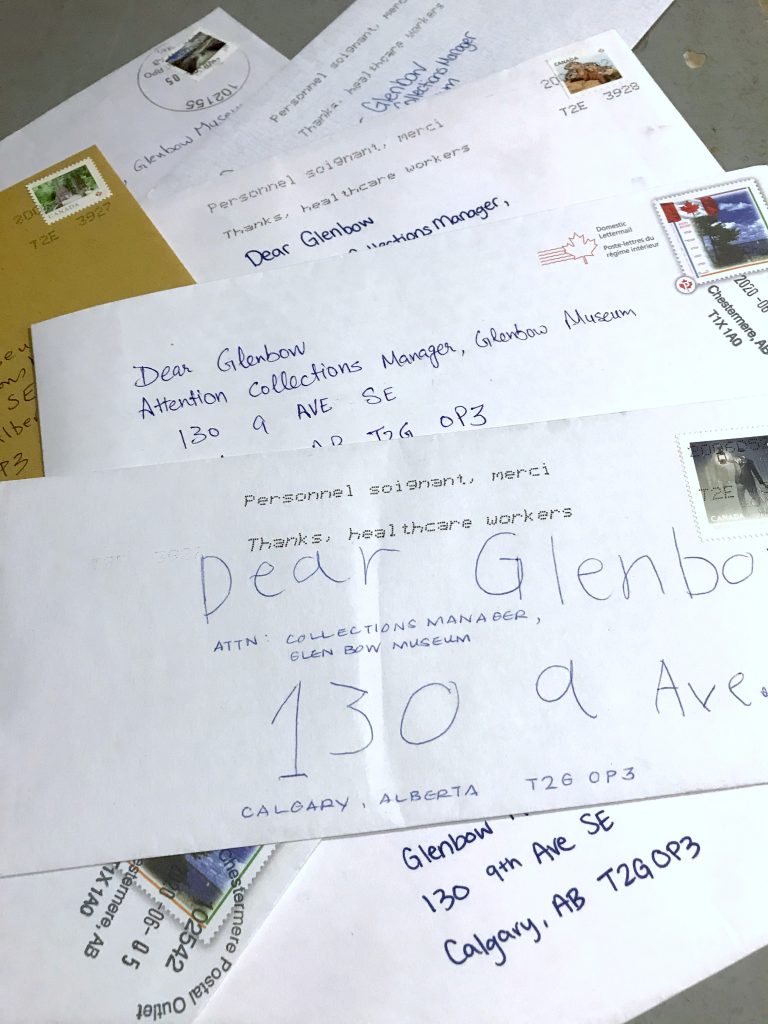 Where to send
Please send your letters by mail or email before July 31, 2020.
Via Mail
Dear Glenbow
Attention Collections Manager, Glenbow Museum
130 9 Avenue SE
Calgary, Alberta T2G 0P3