For many, the holiday season means time with the family, which makes Glenbow an ideal destination over the Christmas break. With over 90,000 square feet chock full of art and history, we guarantee that you and your crew will never get bored. If anything, you might be left wondering where to start. Here are a few suggestions to get you well on your way to wonderful day of adventure.
Do some art activities! Get messy with printmaking, have fun with sparkly tape and spools of lace and ribbon, spin in the Discovery Room chairs and bounce (gently) on the couches.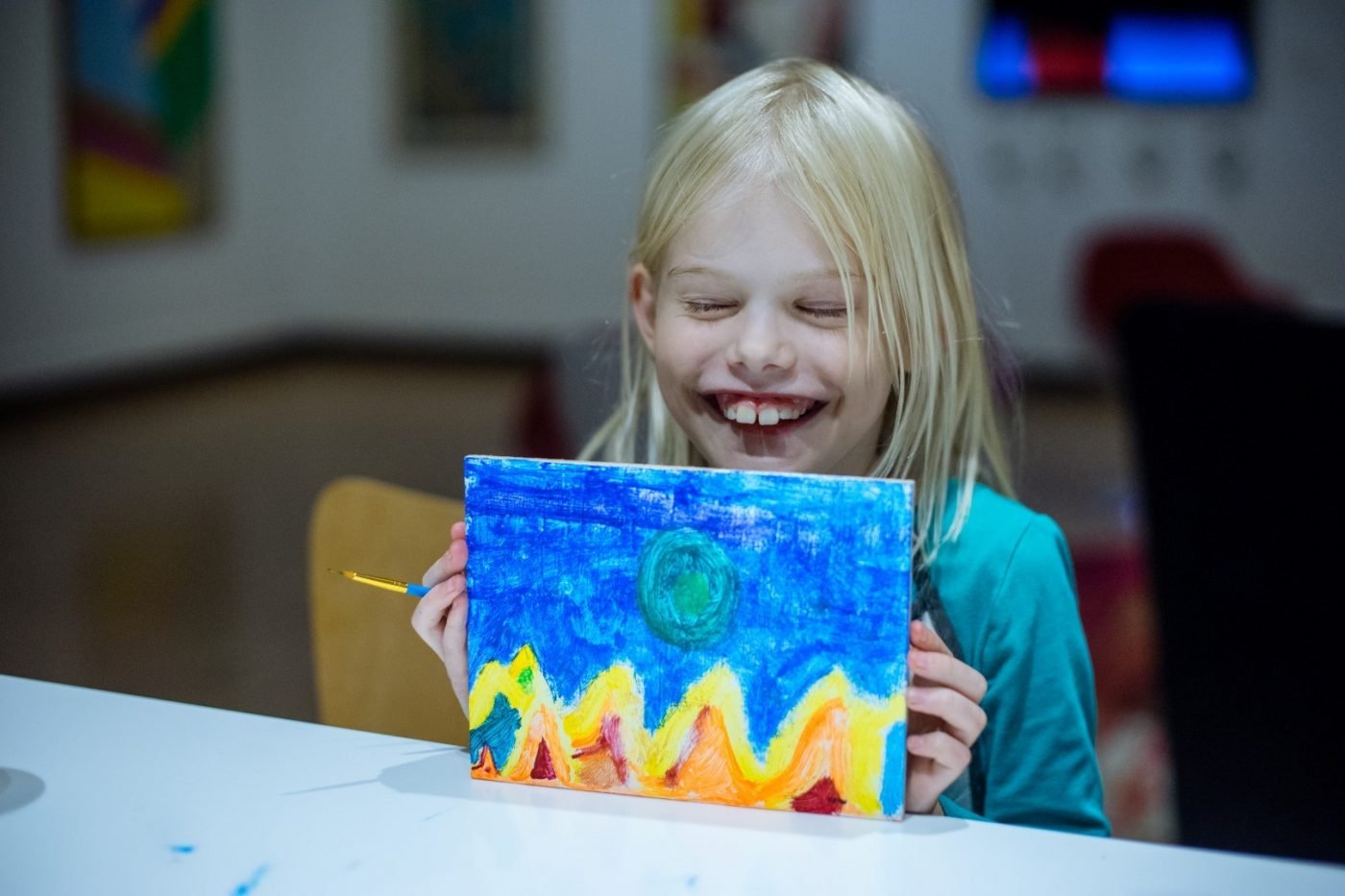 Complete the Maverick's Exploration Guide: This is an awesome way to work together and look deeply at the displays and the stories in each Mavericks gallery. Pick up the guide in the Discovery Room. (Bonus: find the "ghosts" of Tom Three Persons, William Van Horn, David Thompson and Saukamappee.)
Visit the touchable quartz in the Minerals gallery. Engage your sense of touch and use three words to describe what it feels like. (There's also a Minerals Exploration Guide that you can pick up in the Discovery Room)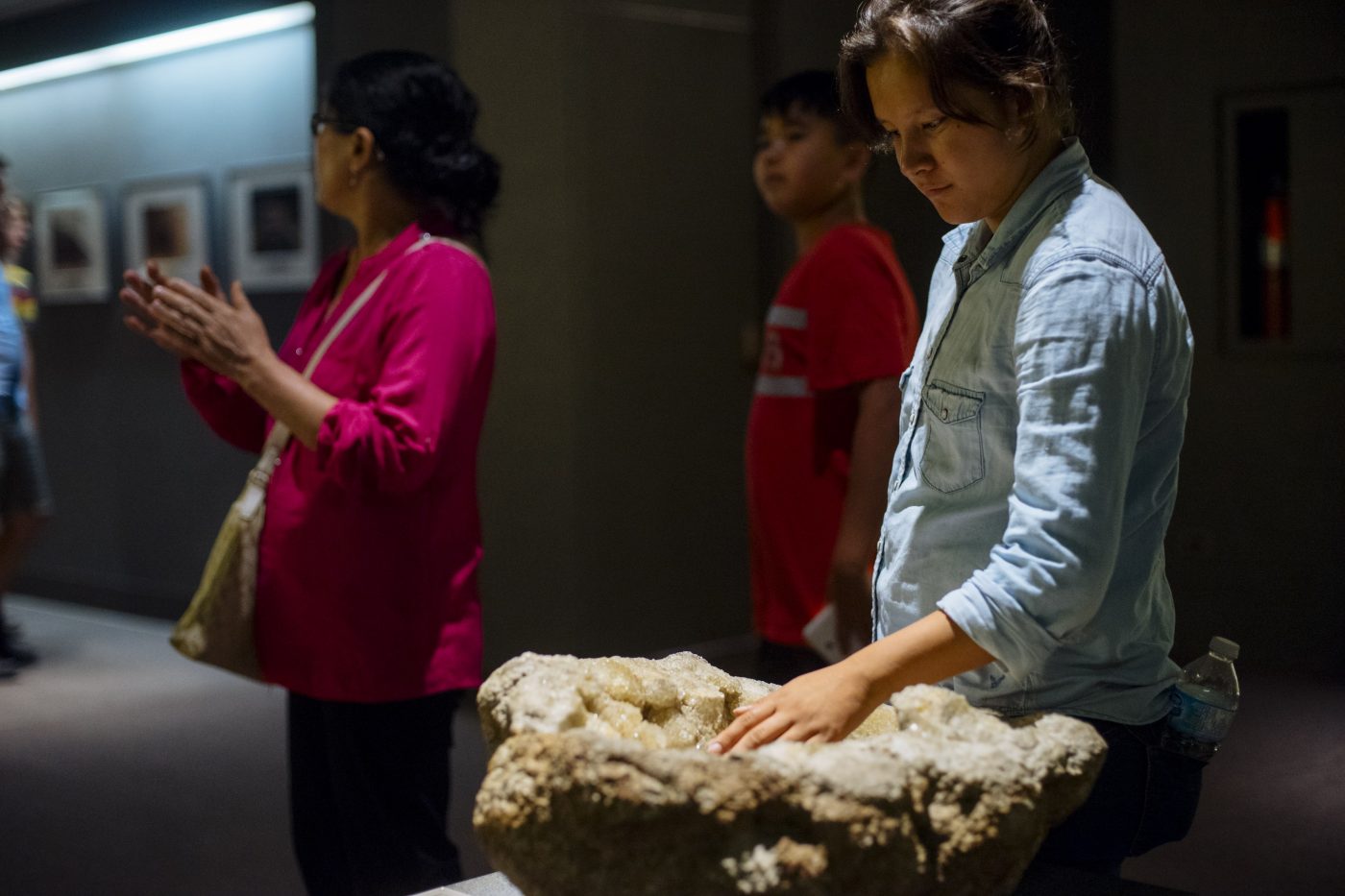 Discover the secret drawers of war medals in the Warriors gallery. Not everyone notices that these are here – they're fun to pull out and look inside!
Go inside the big tipi of the Blackfoot Gallery, and make sure you look up to the stars. (There's another tipi you can go inside in the Mavericks gallery, see if you can find it!)
Visit the giant buffalo in the Blackfoot Gallery, check out the miniature model of the buffalo jump and imagine what a thunderous sight that would be! Bonus: check out the Picasso-inspired cubist buffalo sculptures in Kent Monkman's The Rise and Fall of Civilization on the second floor to compare and contrast.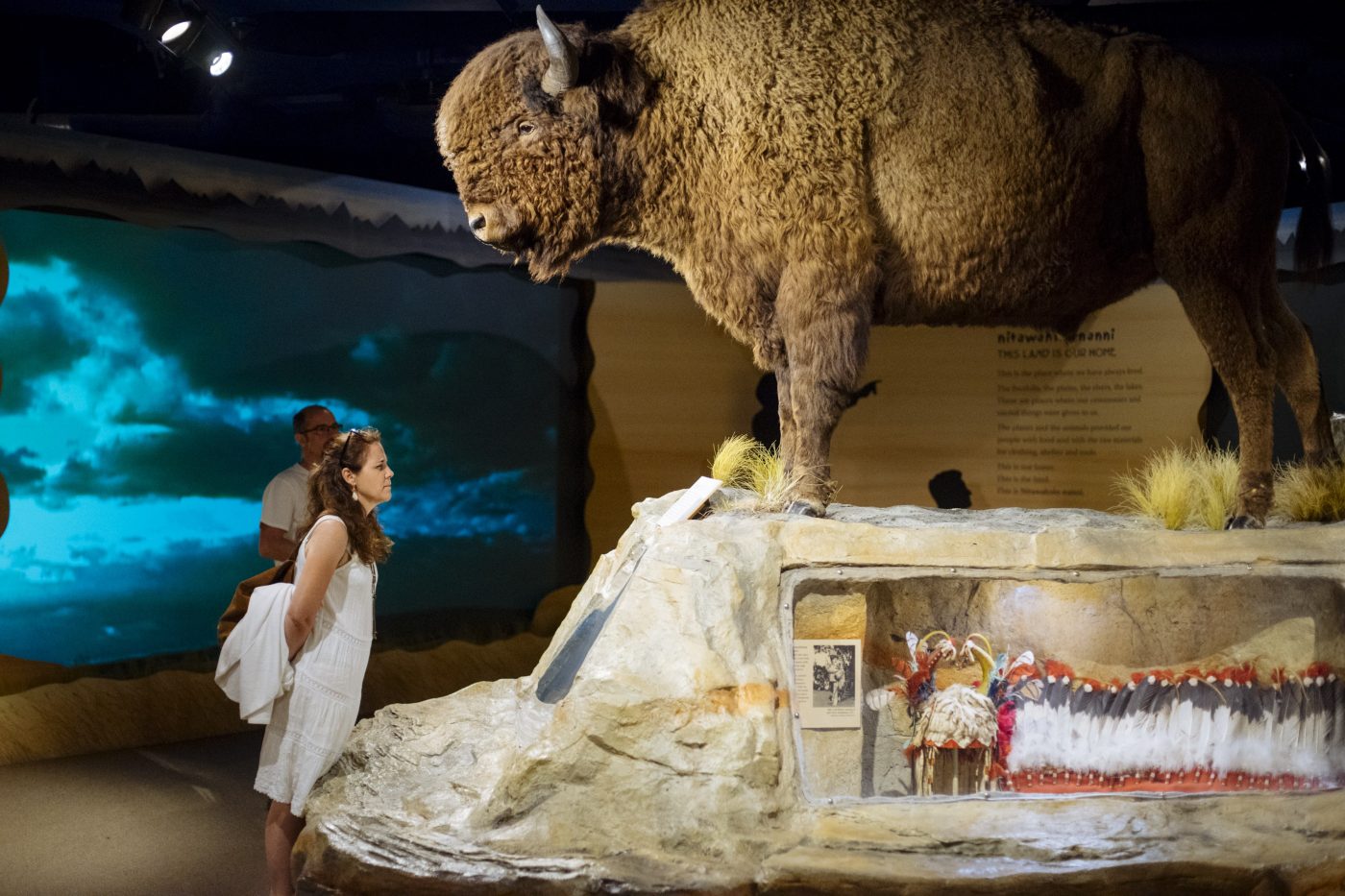 Feel the beaver hides in the Maverick's Fur Trade Gallery. Sit down on a bundle next to the canoe and listen to the flow of the water. Maybe visit the washroom after! 😛
Listen for the musical score and take a moment to enjoy the light show of the Aurora Borealis! Compare views from all three floors — the sculpture comes to life every 30 minutes.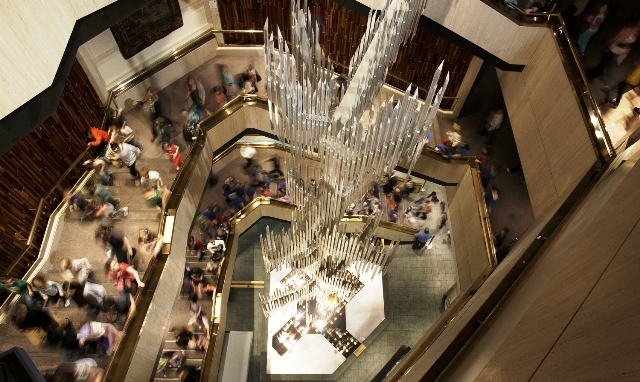 Look deeply at Canoes in a Fog by Francis Ann Hopkins in Picturing the Northwest: Historical Art from Glenbow's Collection. Imagine what it would smell like out on the cold lake.
Have a giggle at Yvonne Mullock's My Panties in the ExtraOrdinary Objects exhibition.