These artists share their perspectives on the world and use their art to tell stories of the past, present and future.
This summer, you can explore a huge variety of artworks by Canadian and Indigenous artists in our second floor galleries. Please note that the historical and cultural exhibitions on the third and fourth floors are now closed for building renovations. You can still explore the virtual version of the Blackfoot Gallery online: Niitsitapiisini: Our Way of Life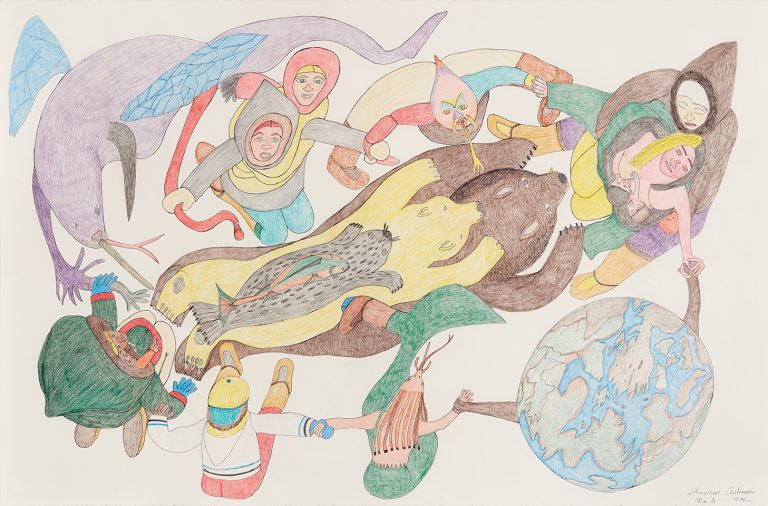 Shuvinai Ashoona: Mapping Worlds
Shuvinai Ashoona lives in Kinngait on the southern tip of Baffin Island, and her drawings imagine the past and present fused into a prophetic future, populated by human-animal hybrid creatures, women birthing worlds, and mystical or other-worldly landscapes clearly inspired by the terrain of her northern home.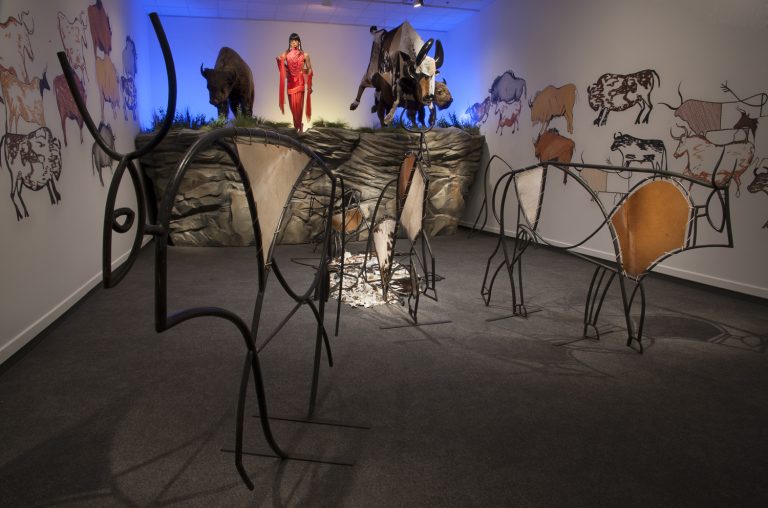 Kent Monkman: The Rise and Fall of Civilization
Kent Monkman's immersive, room-filling installation references the near extinction of the American bison in the 1800s when unsustainable hunting practices, used primarily by white settlers, reduced the number of bison from over 30 million to just a few hundred by the 1880s. Kent Monkman uses his art to critique the dominant narratives of Canadian history and to place Indigenous perspectives into our popular consciousness.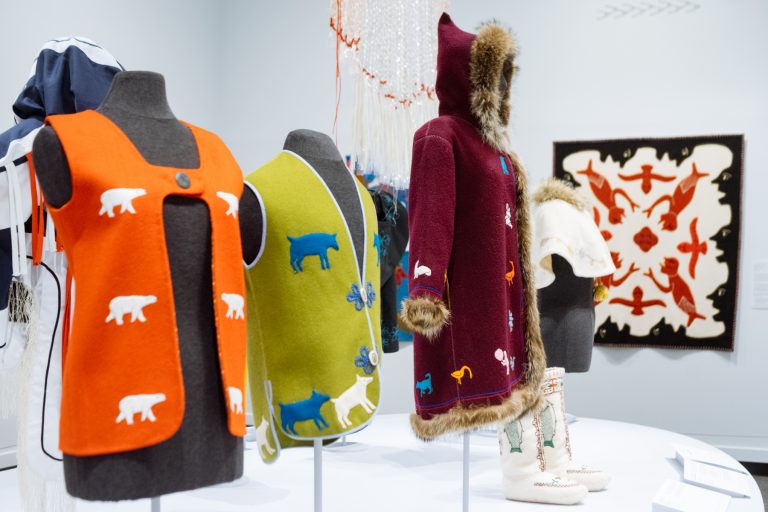 Dynamic Connections: Threads of Living Memory
This collection of Inuit textile-based objects and artworks showcases the deep cultural, genetic, personal and communal memories of the Inuit which find life through stitching. Ranging from toys to clothing, wall hangings and rare, natural dye pieces, these textiles are manifestations of the dynamic connections between the makers, the viewers, the land, the spirit world and future generations of memory makers.