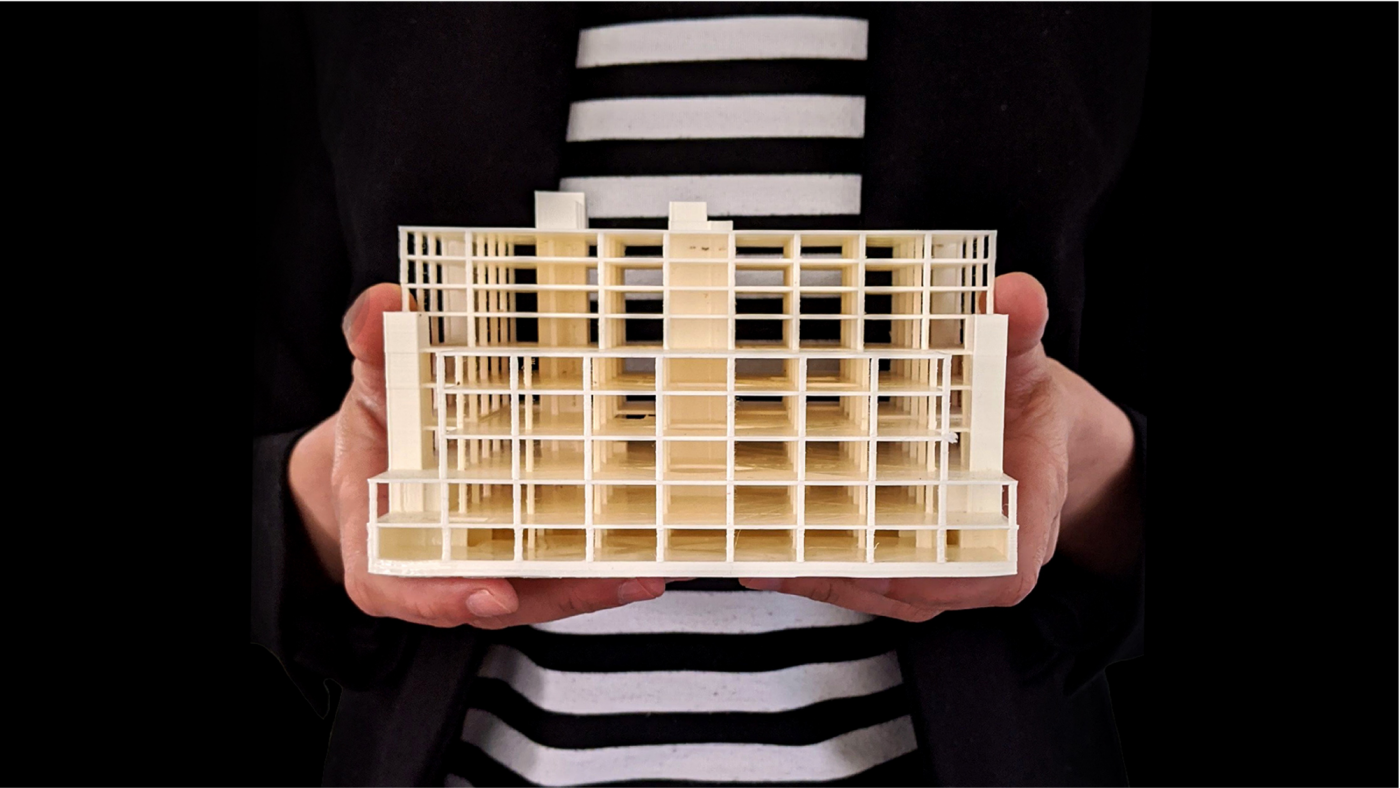 Renovations have begun at Glenbow – we are currently working from the top of the building down, on the first stage of the process: remediation (removing asbestos, dangerous materials and outdated structural elements).
Starting in September, the focus will be on the upper floors: we're building new visible storage facilities to house Glenbow's collection of art and historical objects. As construction progresses, the collection will be carefully managed and protected as it is packed and moved. 
Glenbow's redesigned building will feature:
An accessible open-air lobby and gathering spaces for people to congregate and connect
A restaurant and enhanced retail shop that connect Glenbow with the streetscape on Stephen Avenue
A new theatre space offering a multi-purpose facility for film screenings, artist talks and live performances
Innovative gallery spaces designed to accommodate large-scale exhibitions and installations
Flexible education spaces that facilitate immersive learning experiences and hands-on access to the collection
New technology providing more ways to engage and interact with exhibitions and items in the Glenbow collection
Comfortable spaces to pause, reflect and research
Core project goals
Sustainability: the team is committed to finding better ways to build. We're utilizing the existing "bones" of the building, and repurposing the assets that we already have, while improving the mechanical systems to ensure our future building will be efficient and environmentally responsible.
Radical Accessibility: the building design is intended to maximize flexibility, functionality and transparency. From the addition of natural light to the consideration of acoustics, we're thinking about the human experience of the new building, to ensure it's accessible and comfortable for all visitors.
Innovation: Glenbow is more than a building – what really matters is what goes on inside and around the museum. By reinventing the spaces inside the building, we're creating new opportunities for exhibitions, better education facilities, and demystifying the work of the museum by inviting the public to experience all the areas of the building, including accessible collections storage and views into the conservation labs.
Designing a building that increases accessibility and engagement with our community
Glenbow is a museum that believes art is for everyone. Renovating our building will eliminate barriers to accessibility that weren't considered when our current building was designed in the 1970s. We're not just thinking about what the building will look like or how the physical spaces will work, we're reimagining museum hours, admission costs, technology opportunities, and more – to ensure that the Glenbow experience is accessible to and welcoming for people of all abilities, ages, backgrounds and life experiences.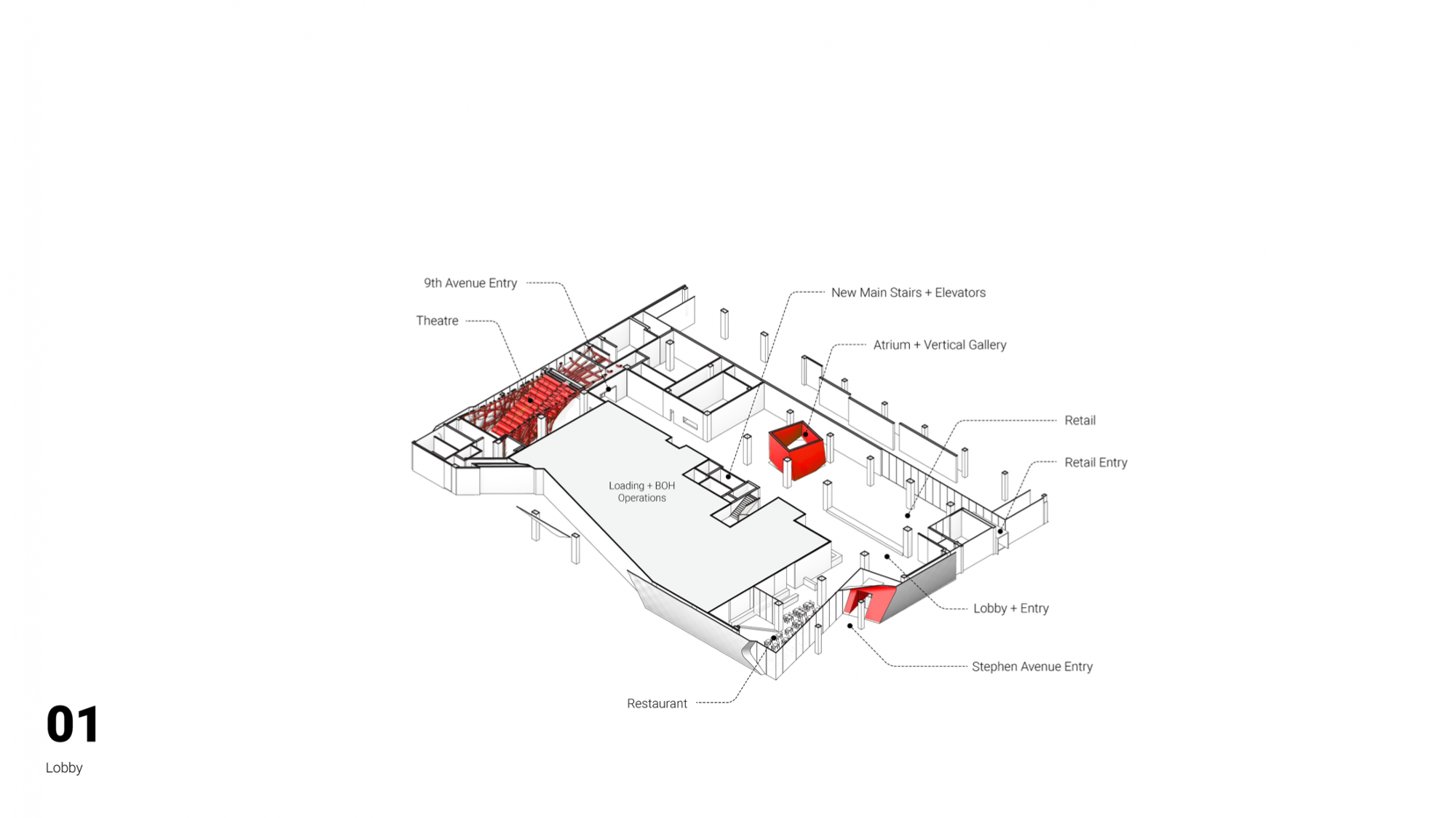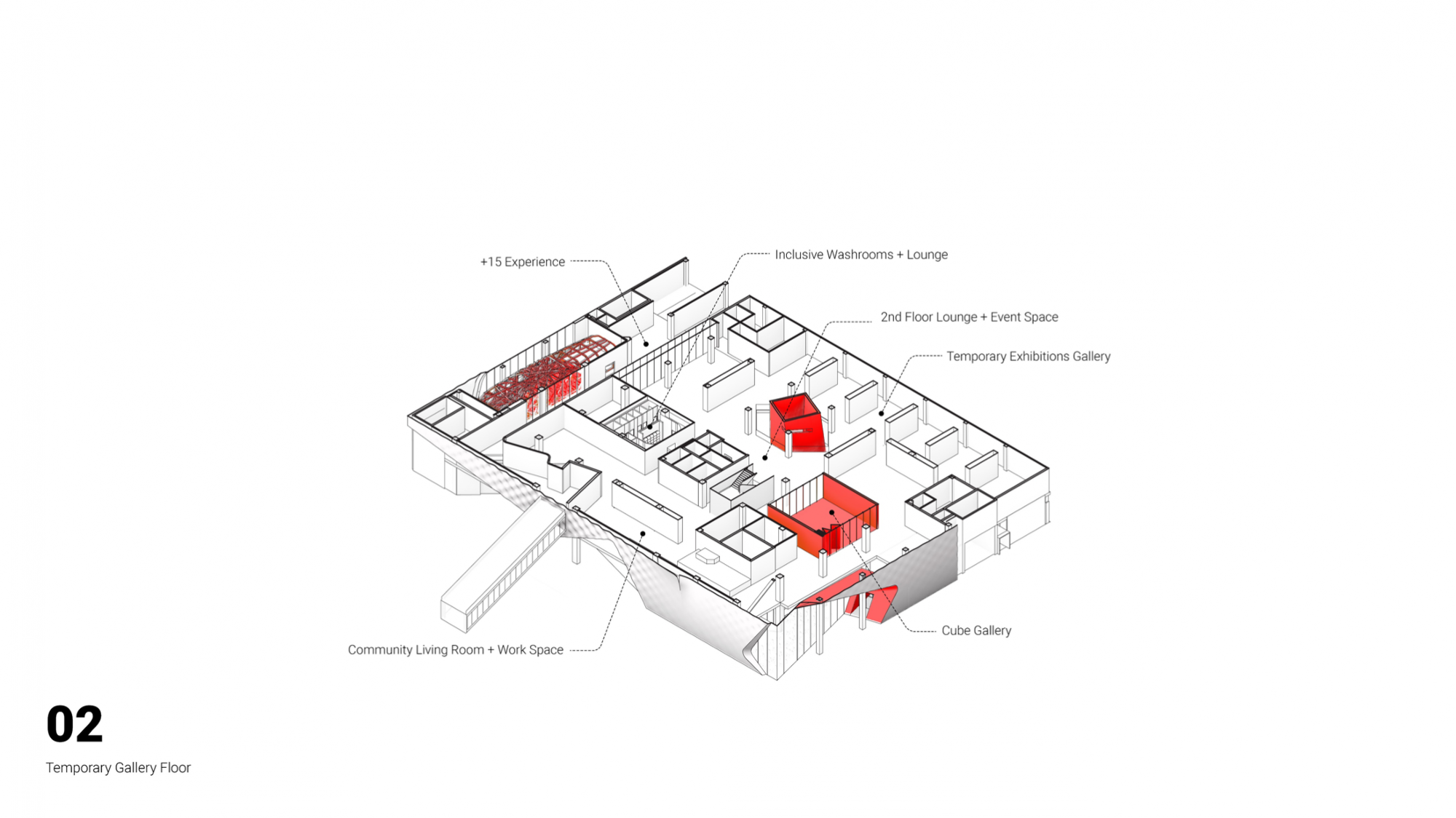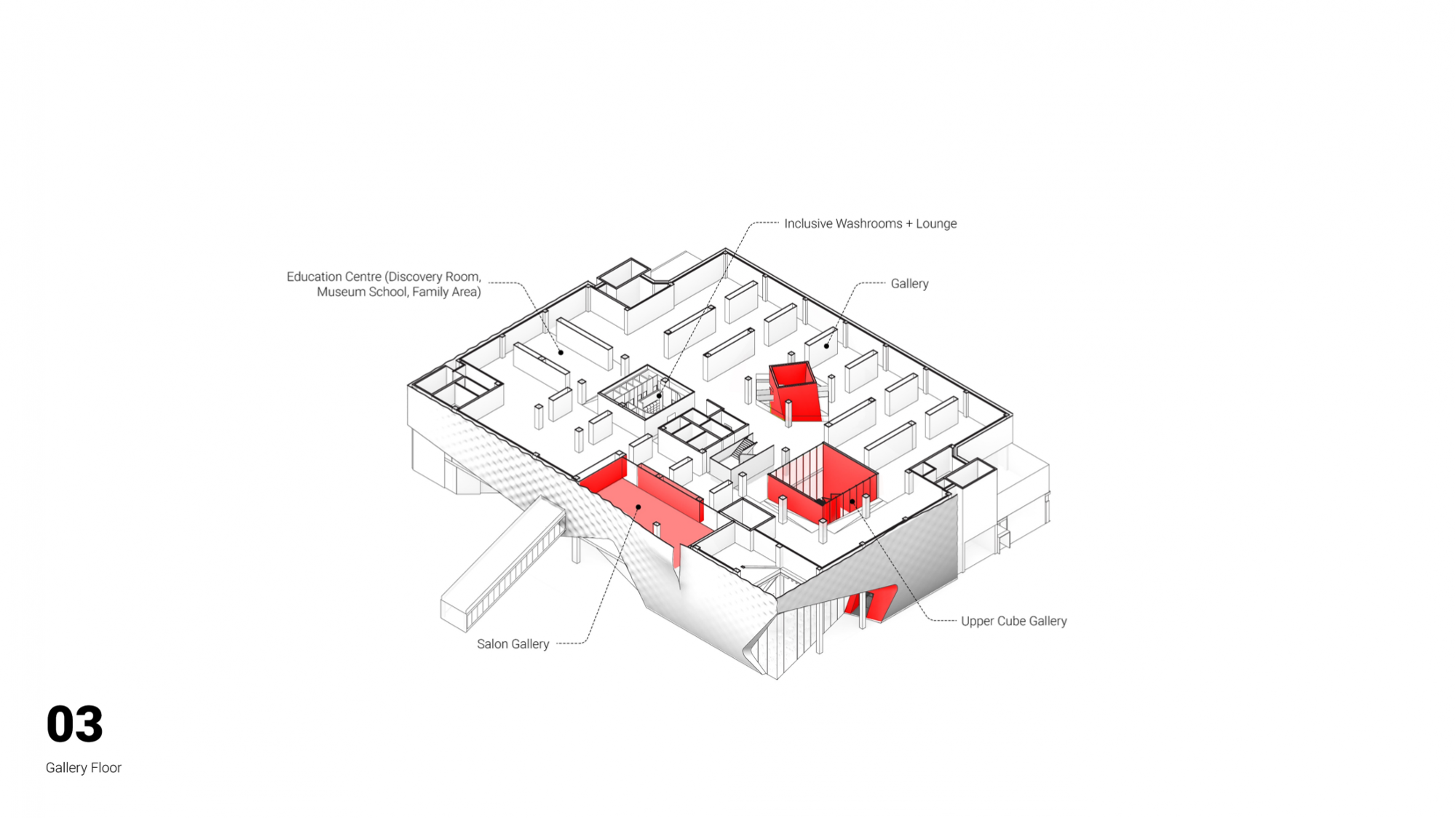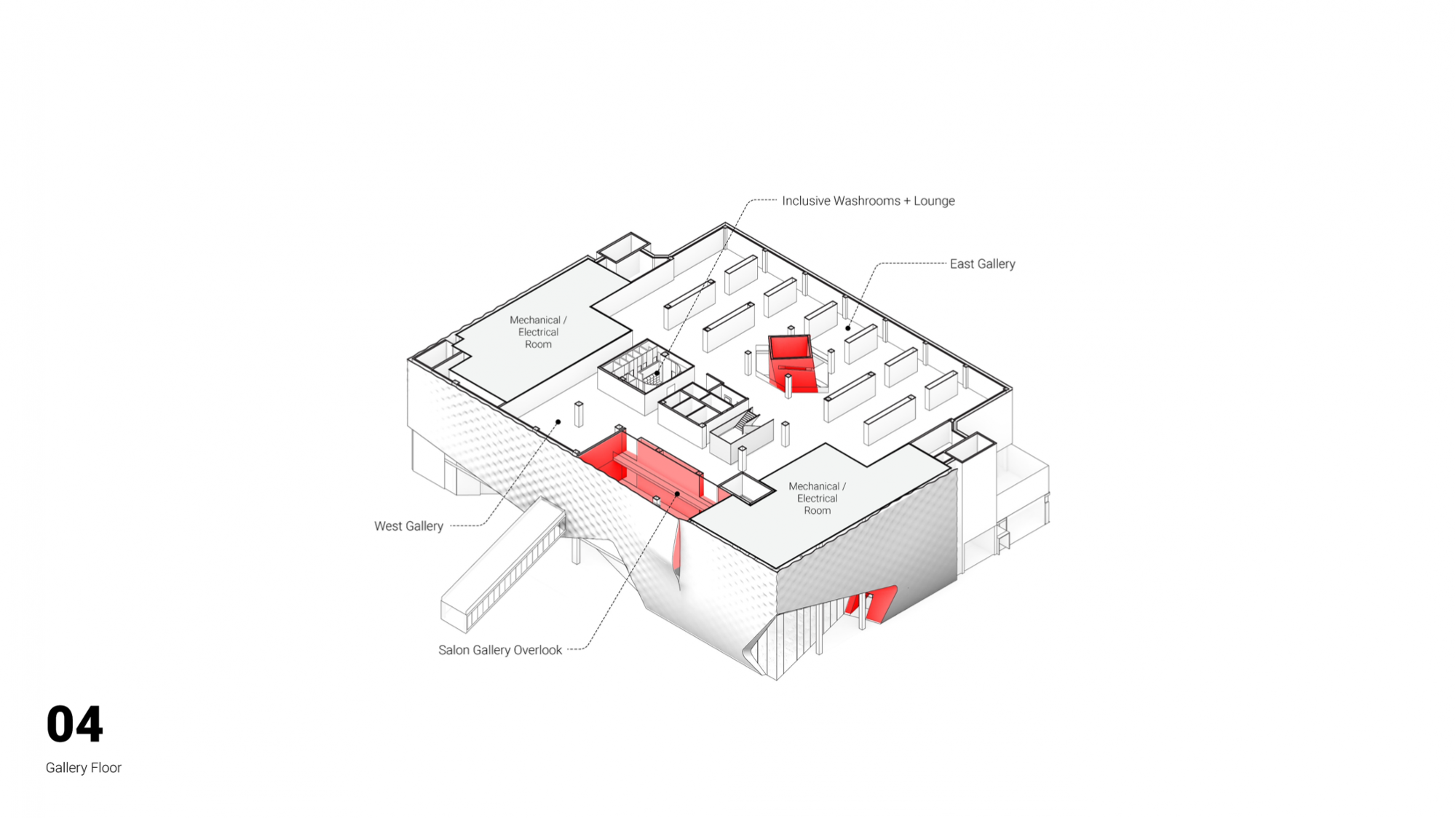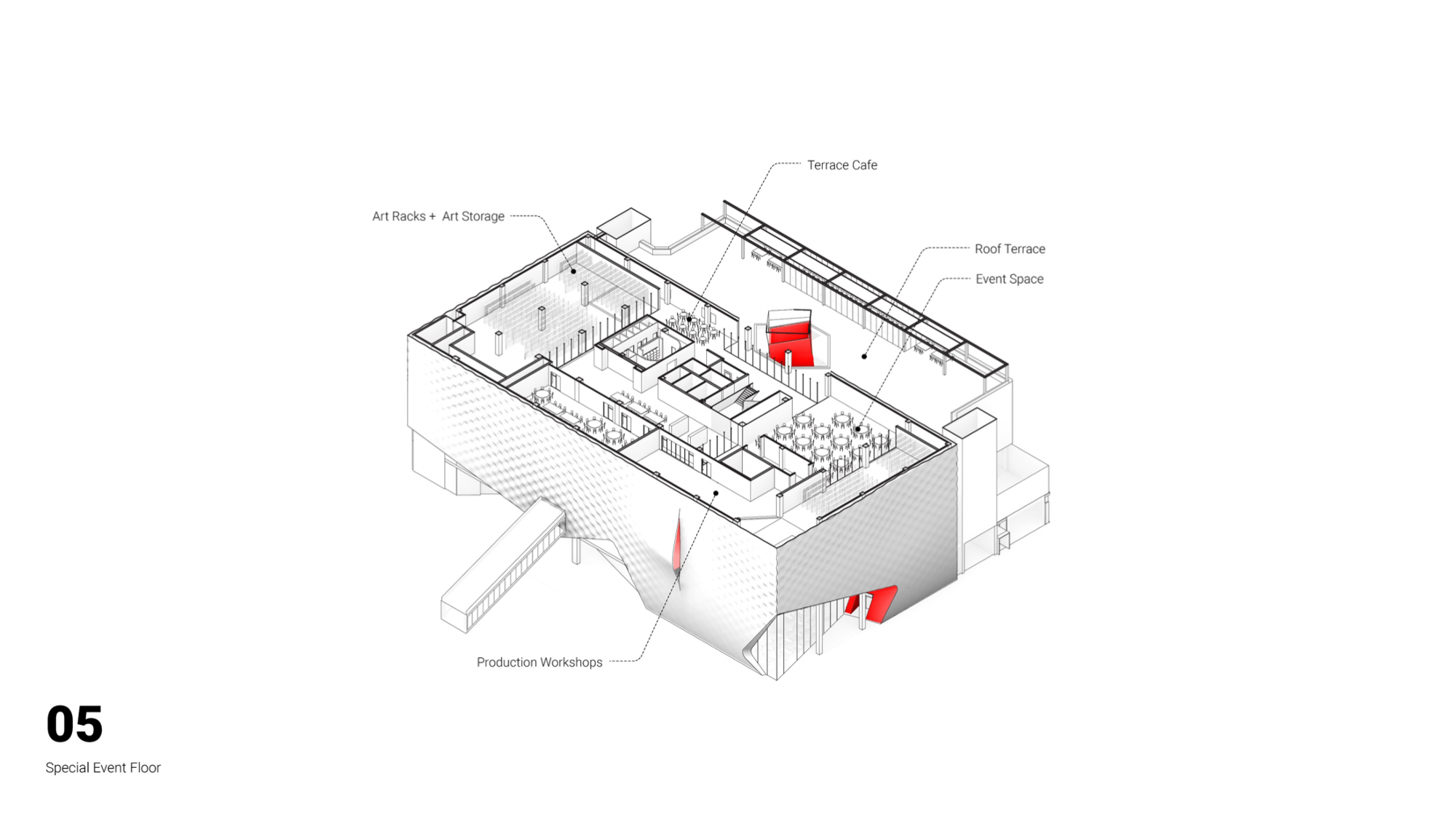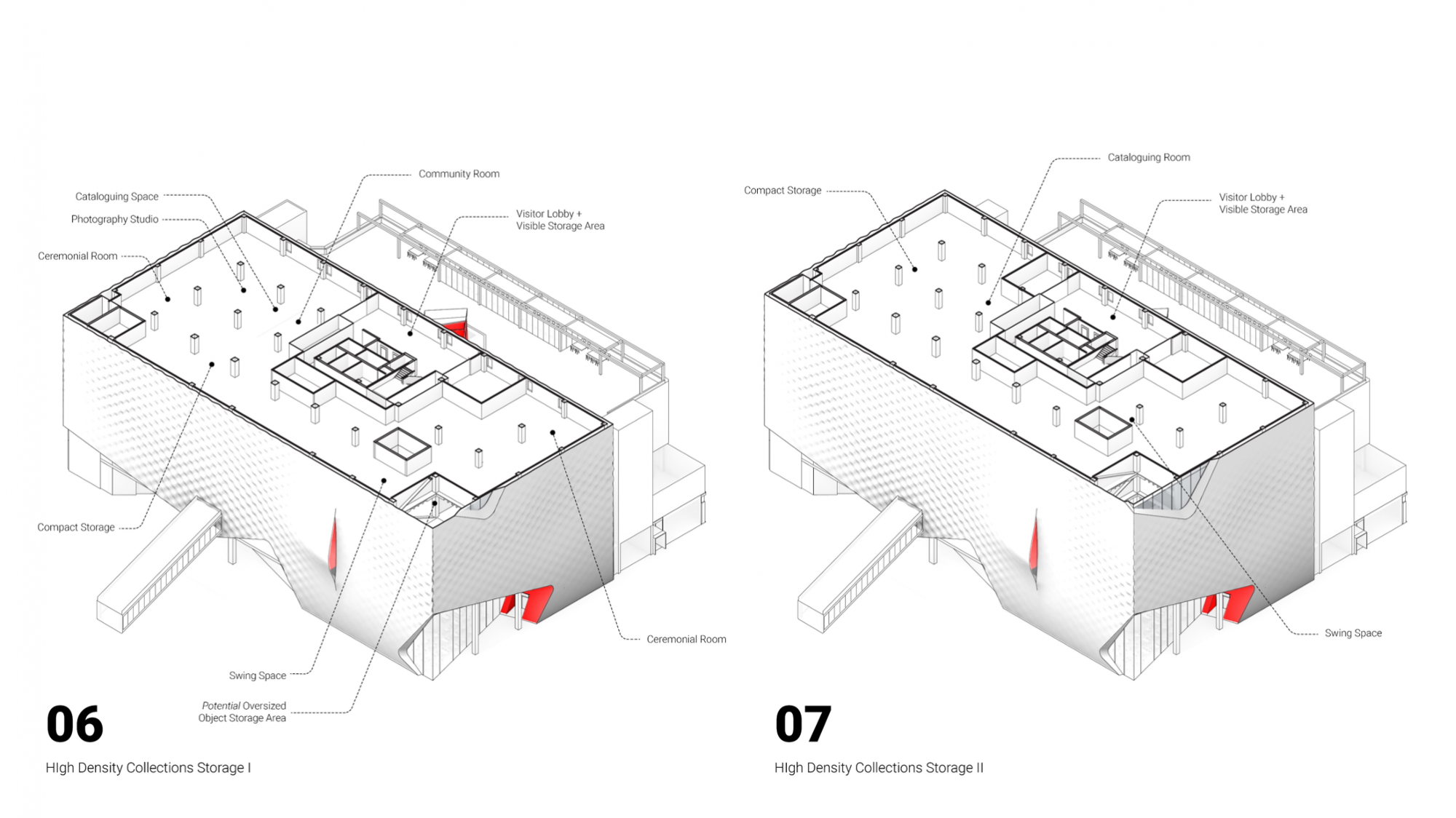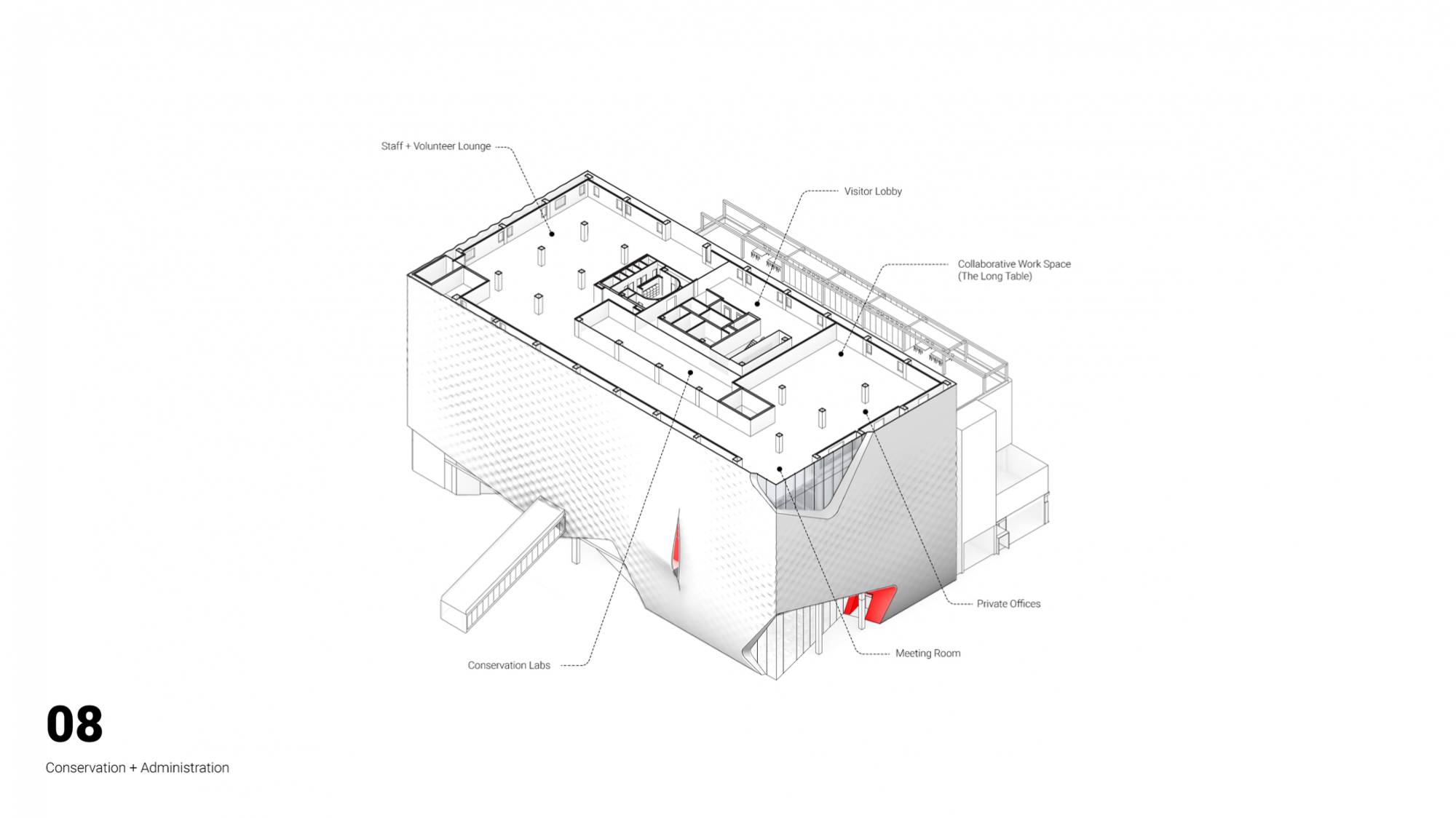 WHAT'S THE PLAN?
Phase One: November 2020 – September 2021
November 2020: Glenbow's third and fourth floor exhibition galleries close to the public
Glenbow's shop closes to the public
Work begins on consolidating and securing the museum collection so it will be safe and accessible during renovations (collections storage was formerly spread over several of the upper floors of the building)
February 2021: Start of community outreach and stakeholder discussions to inform building facilities and future programming
May 2021: Interior renovations (including abatement of hazardous materials) begin on the top three floors (6 through 8) of the building
July 2021: Public Open House sessions held to collect community feedback on the building concept design and future programming opportunities
Phase Two: 2021 – 2023
September 2021: Glenbow building closes to the public
Continuing community outreach and discussions to inform building facilities and future programming
High density storage upgrades will be installed to house the collection
Interior renovations continue
Mechanical and electrical systems are decommissioned
February 2022: Glenbow opens a temporary "pop-up" exhibition space in downtown Calgary, to provide programs and digital outreach throughout the renovation process
2022: The original concrete exterior building envelope is removed from Glenbow's building
Phase Three: 2023 – 2024
Complete building revitalization
Mechanical and electrical systems are upgraded
Public realm and exterior improvements
Mid-2024: Project Complete: Glenbow reopens our revitalized building
Calgary is ready for an art museum that draws the richest examples of human creativity to our community, while presenting the best of our city to the world. Together, we can build one of the most progressive and impactful civic spaces in North America, linking Albertan communities to the arts for generations to come.
Nicholas R. Bell, Glenbow President & CEO