We guarantee that you and your family will never get bored at Glenbow. If anything, you might be wondering where to start! Here are a few suggestions to get you on your way to a day of unforgettable adventures and creativity.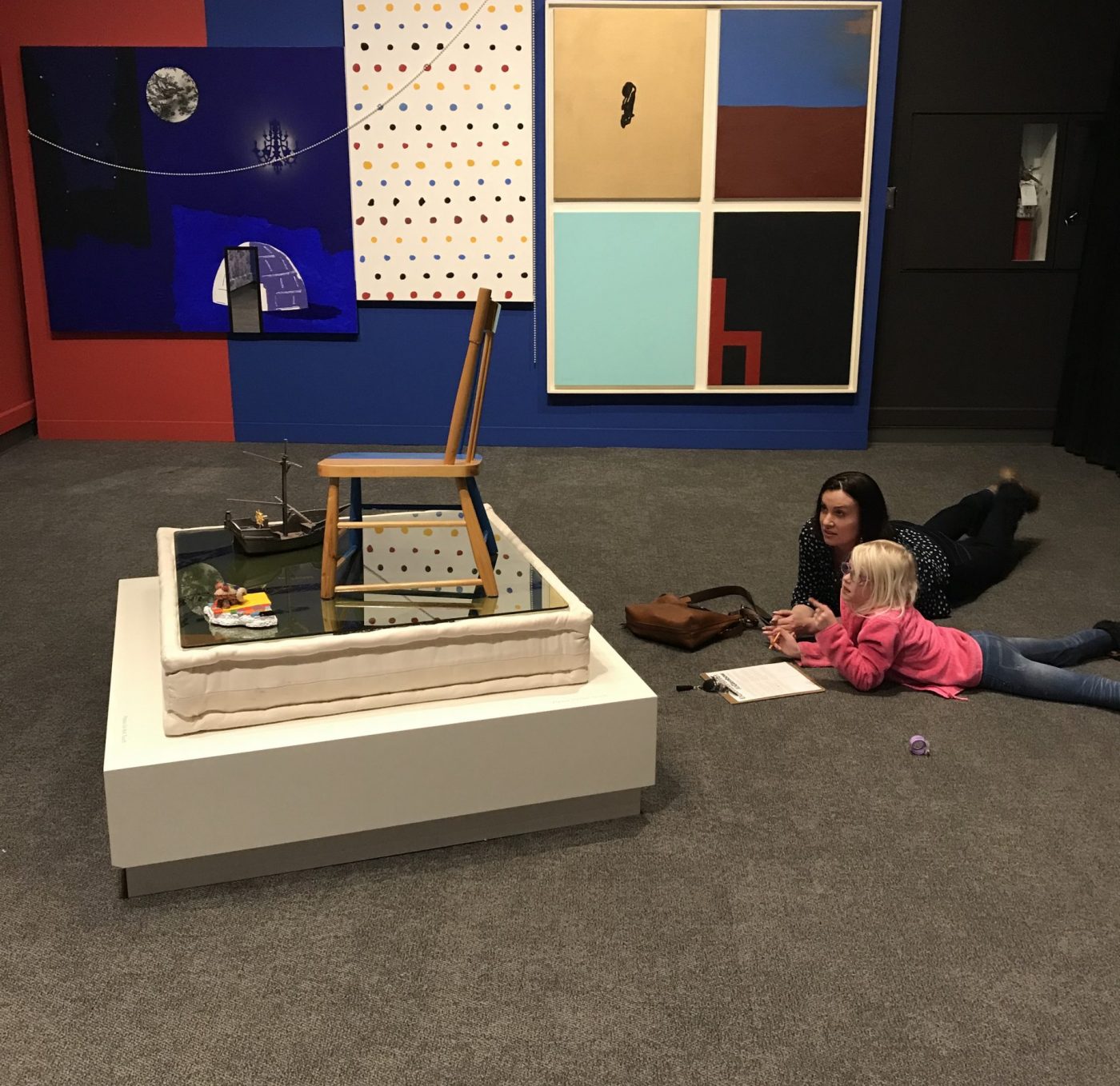 Get Physical
Take a moment to lie down on the gallery floor to see things from a whole new perspective.
Ask Questions
Get the whole family talking by asking questions like:
What is it made of? Why do you think the person who made it chose that material?
How was it made? What do you think the process of making it was like?
Use your imagination to explore something with all five senses. When you look at this object/artwork, what do you see? What do you hear? What do you smell and taste? What do you feel?
Play "I spy" with an artwork or in a gallery. What did you spy and why did that thing catch your eye?
How does this object or artwork make you feel?
Artworks and objects often have a story to tell. Do any of your belongings or things that you've made tell stories about you and your life?
Take Glenbow Home With You
We've got a whole bunch of virtual tours and hands-on creative workshops for you to explore at home. You can check them out here.
Sign up for our newsletter (at the bottom of this page) to stay up to speed on news about Glenbow, including behind-the-scenes stories about artists, exhibitions and Glenbow's fascinating collection.