Glenbow's Cosmos exhibition features enchanting paintings of the night sky by ninety-year-old Vancouver based artist Gathie Falk. These whimsical paintings are well-known and widely collected, representing a significant part of Falk's interdisciplinary output. Perhaps what is less well-known is Falk's incredible life story, and her contribution as one of Canada's most radical and pioneering artists of the 1960s. The artists' compelling recent memoir, Apples etc. with writer Robin Laurence, traces Falk's trajectory from the tiny Mennonite community of Alexander, Manitoba to the leading edge of contemporary art in 1968, to a place in within the Canadian art cannon.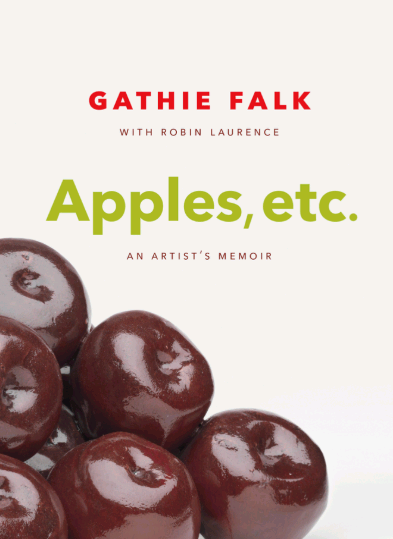 Falk always knew she was an artist, as she states in Apples etc. "…I was a maker from my earliest days", and after moving to Vancouver in 1947 while working menial jobs to support her family, she was able to study painting and drawing with J.A.S. MacDonald and art history with Ian McNairn at the University of British Columbia, in addition to taking courses at the Vancouver School of Art (now Emily Carr University of Art + Design). In 1965, at the age of 37, Falk left her elementary school teaching job to pursue her art full-time.
At the beginning of her career Falk worked primarily in painting and ceramics, but after meeting famed choreographer Deborah Hay in 1967, she started to work within then emerging discipline of performance art. Between 1968 -1977, Falk created 15 works of performance art, pioneering this radical new genre within Canadian art. She was also one of the founding members of the Intermedia Society, which was the first Artist Run Centre – a uniquely Canadian grassroots art gallery system that is an essential part of Canadian cultural fabric to this day.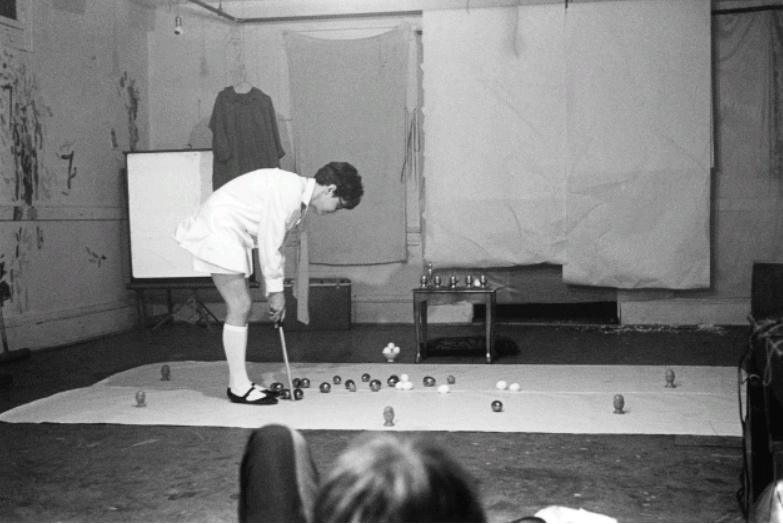 Falk's work has been exhibited in retrospective exhibitions across Canada, and continues to gain international traction with a recent showcase at the prestigious Frieze Masters exhibition in London, UK. In 1997, Falk was recognized for her contribution to Canadian Art with the Order of Canada. Across time and medium, Falk's art practice art practice is united by the way the work takes seemingly humble subject matter and transforms it into something worthy of contemplation – as Vancouver Art Gallery chief curator Grant Arnold puts it, Falk is "remarkable for her ability to seize the ordinary and turn it into a powerful revelatory force…"[1]. Falk's art is an ongoing invitation to take a closer look at the everyday, inspiring a sense of wonder and curiosity that clearly has guided both the artist's work, and life.
Catch Cosmos: Gathie Falk, Margaret Nazon and Erik Olson before it closes this weekend. Sunday, January 6 is the last day to take in the exhibition.
[1] Laurence, Robin; Grenville, Bruce; Thom, Ian M.; Graham, Mayo; Milroy, Sarah. (2000). Gathie Falk. Vancouver, British Columbia: Douglas & McIntyre Ltd. pp. "Preface, " pp. 12–13. ISBN 1-55054-745-3.
Top Image: Gathie Falk, Heavenly Bodies Again #23, 2016, Courtesy Michael Gibson Gallery