Nick Cave has people talking (and writing and filming). A bonafide "rockstar" of the art world, the 60-year-old Chicago-based artist has been wowing audiences for decades with his creations: immersive mixed-media supernovas of colour, form and, when you scratch the surface, profound messaging.
In anticipation of his upcoming exhibition at Glenbow, Nick Cave: Feat. — the first solo exhibition of Cave's work in Canada — we've assembled a few stories and videos to give you a better idea of what we're in store for come June 29 when the show opens. We don't think you'll be disappointed.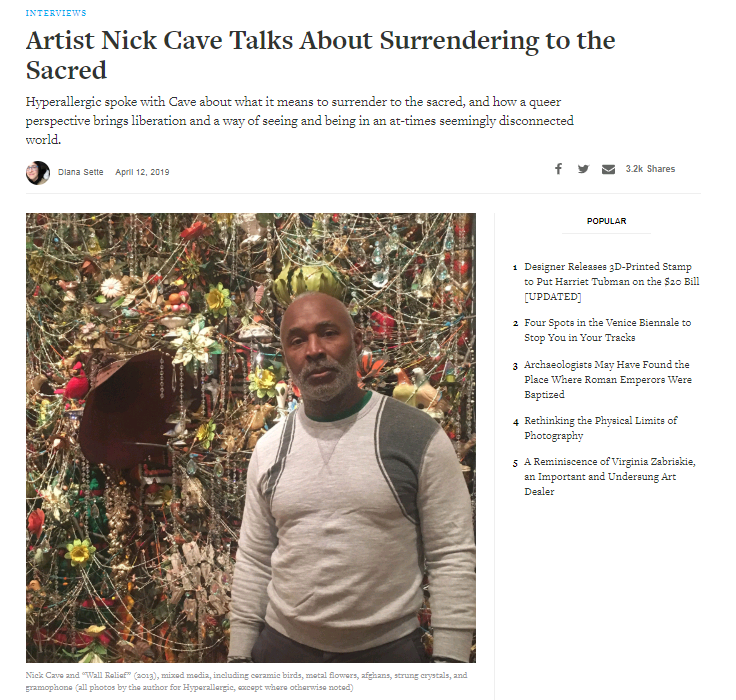 Whether you're already a fan or new to the world of Nick Cave, this interview between the artist and Hyperallergic.com is a great read and provides a sneak peek of what's coming to Glenbow (the interview was conducted in Akron, Ohio, the last tour stop for Nick Cave: Feat. before it comes to Calgary) – read.
In this video from the Smithsonian American Art Institute, Cave discusses his iconic Soundsuits, the first of which he made in 1992 in response to the beating of Rodney King by Los Angeles Police Officers. . He's since gone on to build approximately 500 Soundsuits over the years, a selection of which will figure prominently in Nick Cave: Feat.
You can check out some of the Soundsuits in action in this short video from PBS.
One of Cave's most famous public performances involved corralling a "herd" of Soundsuit dancers in New York's Grand Central Station — much to the delight of commuters.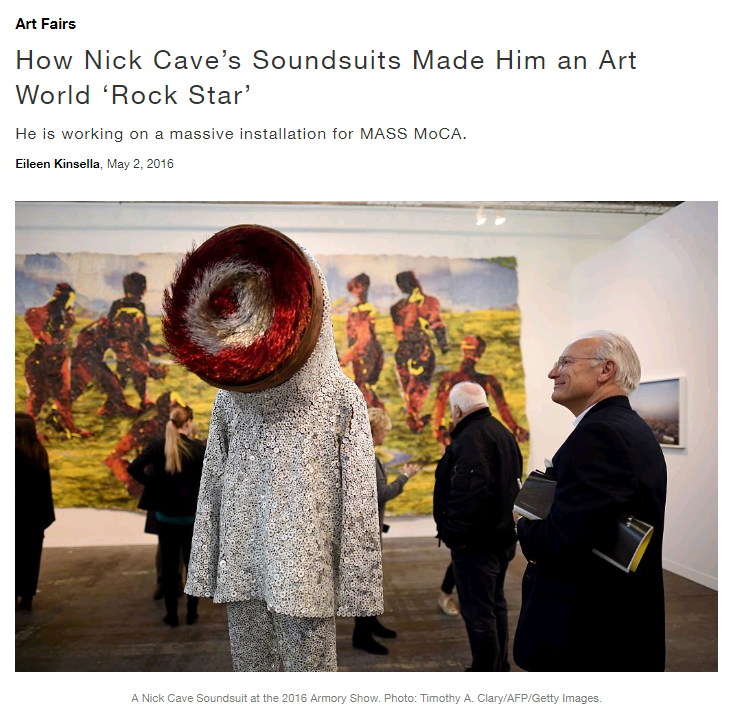 Just in case you're in the market for a Soundsuit of your own, this ArtNet.com piece details how Cave has become one of the hottest artists in the global art market – read.