March 12, 2019
Dear
Members,
Glenbow is undergoing some tremendous and exciting changes, and I wanted to share our plans with you. I invite you to participate and get in touch if you have any questions.
Last fall, we announced the relocation of Glenbow's treasured Library and Archives to the University of Calgary to establish the Glenbow Western Research Centre in the heart of campus. This is a bold, exciting initiative that promises innovative new learning opportunities for both community and academic researchers.
This move
will allow Glenbow to collaborate with an outstanding learning organization
whose research interests are closely aligned with our collection.
The
University will also be able to provide greater public access to our amazing
resources, free of charge.
The move
will allow Glenbow to strategically focus on our role as Calgary's public art
museum.
Glenbow's knowledgeable
and experienced staff have a deep understanding of every aspect of the Library
& Archives collection and how it is used.
Their commitment and dedication has established Glenbow's Library and
Archives' reputation across the country as an exemplary and outstanding
research centre. No book, film, movie,
family gathering, or thesis about western Canada can be produced without their
assistance, and they have contributed enormously to our understanding of the
West.
So this is a bittersweet move for them and for the thousands of visitors, volunteers and researchers who have called Glenbow's sixth floor home for nearly 50 years. We thank them profoundly for their dedication and professionalism.
The process
to physically move these expansive collections has begun, and I can't think of
a better team than the staff from Glenbow and the University of Calgary working
together to oversee the challenge of moving millions of records, books,
photographs, maps, diaries, journals and business files as quickly and
efficiently as possible.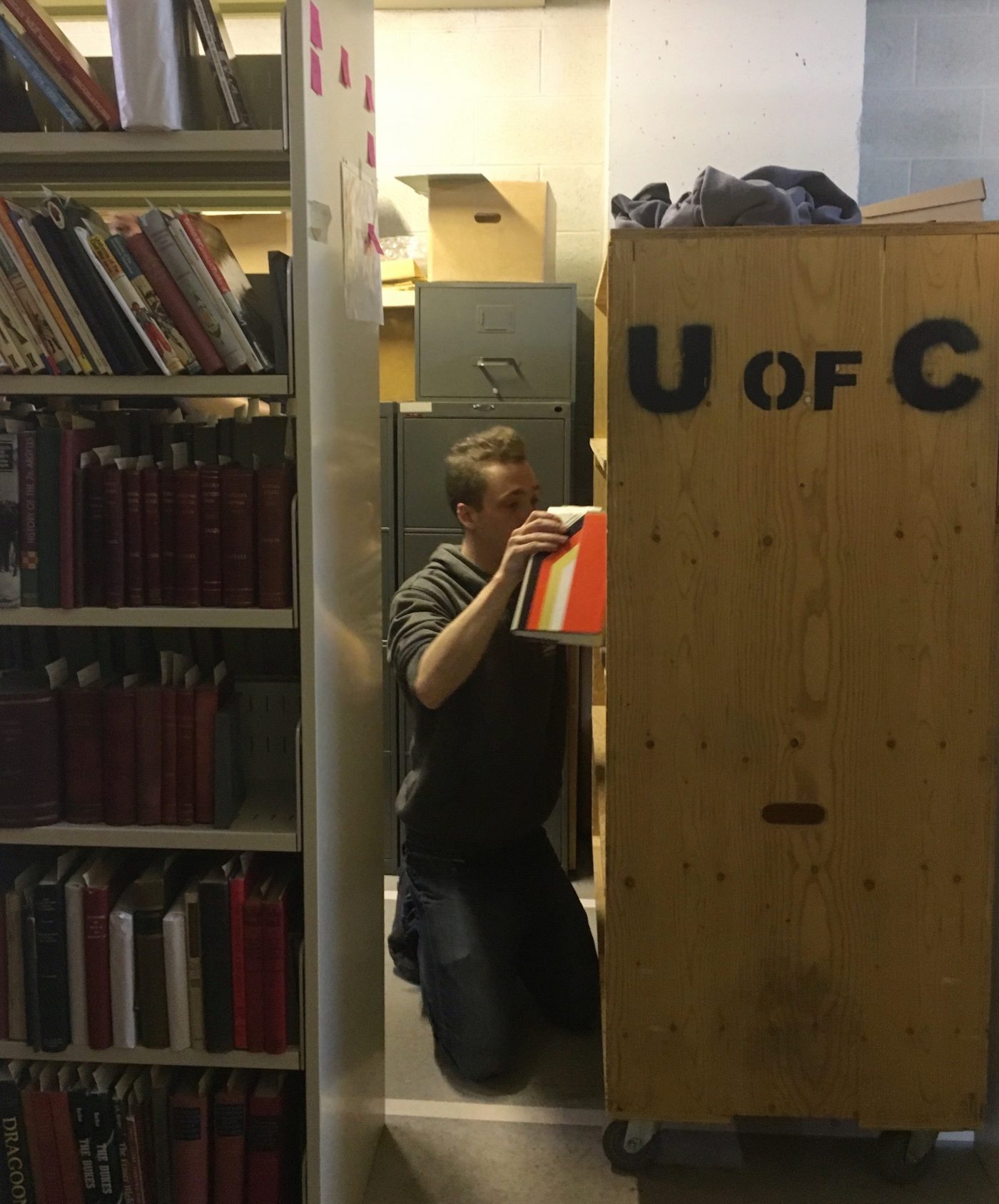 University
of Calgary's staff at Libraries and Cultural Resources are very experienced at
moving large collections, having moved over 8 million books and records from
the old Mackimmie Library building into the new Taylor Family Digital Library
and High Density Library a few years ago. They also have state-of-the-art
storage and environmental conditions and a passion for connecting researchers
with the material they need.
Working with
Glenbow's Library and Archives staff, with their extensive knowledge of the
resources contained in Glenbow's collections, the combined team has been
focused on the reviewing, cataloguing and packing process. The process of
methodically going through the content of these collections has illuminated the
fact that the Glenbow Western Research is an exciting fit and offers impressive
possibilities for research and learning. The University of Calgary's Archives
and Special Collections will complement Glenbow's resources, offering
intriguing new areas for researchers and the public to explore.
These two
teams are learning a lot about the process and about each other. Shining
through the discussions is a shared and profound commitment to the needs and
service to the researcher, whether an academic writing a scholarly article or a
grandchild looking for a photo of her grandfather.
This is an unprecedented
initiative, and we don't know exactly how long the move will take, but the
University has established a website https://asc.ucalgary.ca/glenbow/
where you can keep track of the progress and find where the collections are
currently located.
Thank you
for your support and understanding as we move through this historic transition
and please contact me if you have any questions.
Other activities
taking place at Glenbow:
We have recently transformed the Art
of Asia gallery with three bold new exhibitions that showcase more of our
modernist and contemporary art collection. We will represent aspects of the
Asian art collection in the coming years in other galleries.
We have recently announced an
expanded Board of Governors
whose diverse perspectives and experience will lead us through our exciting
future.
Our paid attendance is increasing,
memberships are up, and our new exhibitions are attracting great crowds!
As always,
Glenbow continues to evolve, responding to a community that has changed
enormously since we were formed 50 years ago. We are grateful for your support
as we move ahead!
Donna Livingstone
President and CEO
dlivingstone@glenbow.org