A trio of stories with Glenbow connections captured our attention this week. Whether directly related to our exhibitions and events (Nick Cave) or tangentially (Beothuk opera), it's great to see these artists and artworks making waves in the media.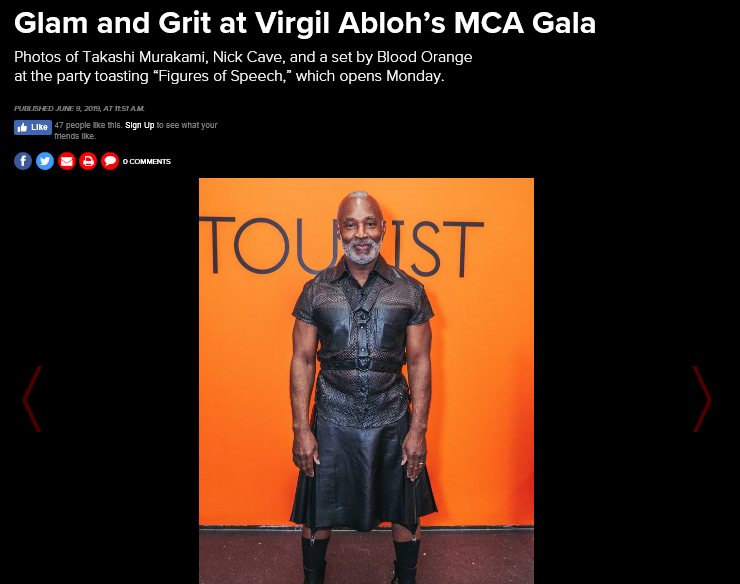 Last month, he was featured in Vogue after appearing at an SFMOMA bash, this month Nick Cave rocked a leather kilt at an event hosted by Louis Vuitton creative director Virgil Abloh. Looks like Glenbow's summer 2019 feature exhibition artist is as hot a commodity on the social circuit as he is on the global arts scene – read.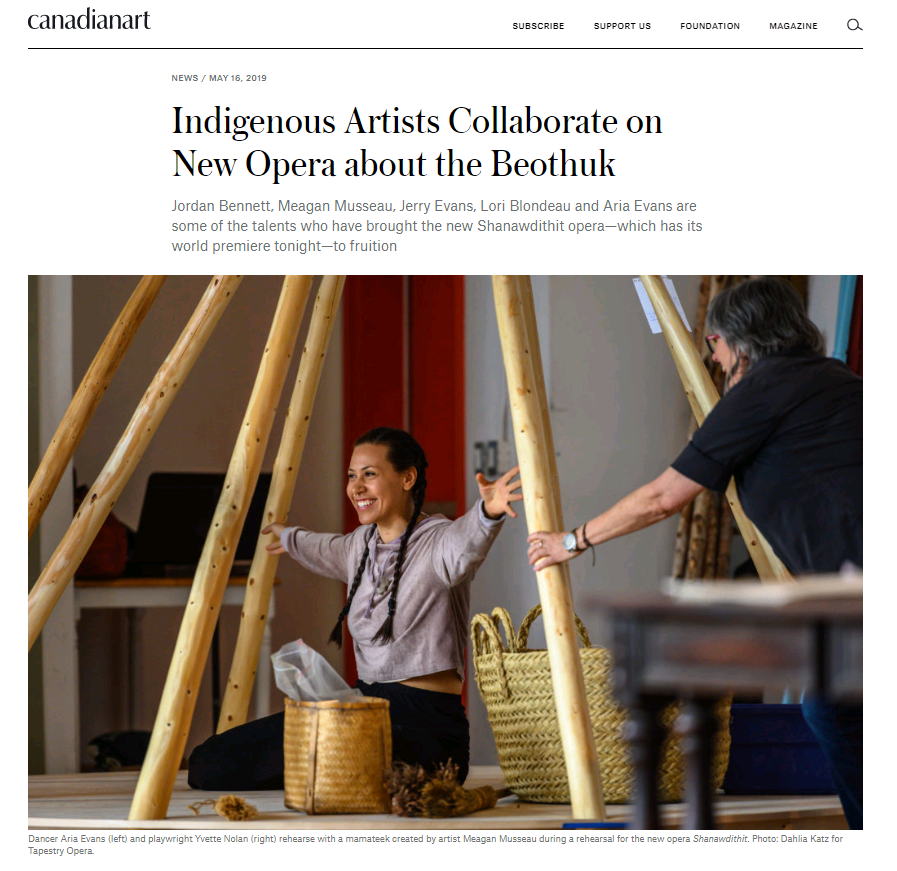 We'd love to jet to Toronto to see this opera inspired by the life of Shanawdithit, who some believe to be the last of the Beothuk people – read.
Incidentally, a portrait of Shanawdithit's aunt, Demasduit, is currently on view at Glenbow in the exhibition Ladylikeness: Historical Portraits of Women by Women. It's the only known portrait of a Beothuk individual produced from life.
Learn more about the recent effort to repatriate Demasduit's remains from Scotland to Canada – read.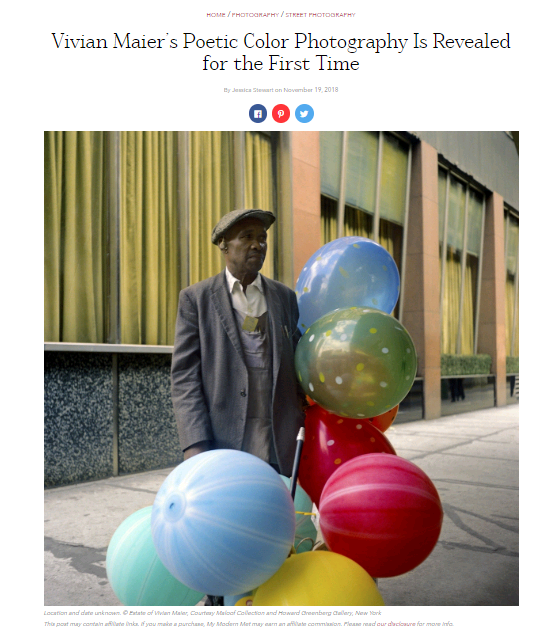 The Met has some fantastic colour photographs by Vivian Maier available online. The work will be featured in a new exhibition and book called Vivian Maier: The Color Work – read.
Exciting news for Calgary fans of the mysterious photographer — Glenbow will be hosting a Maier exhibition, Vivian Maier, In Her Own Hands, in February 2020.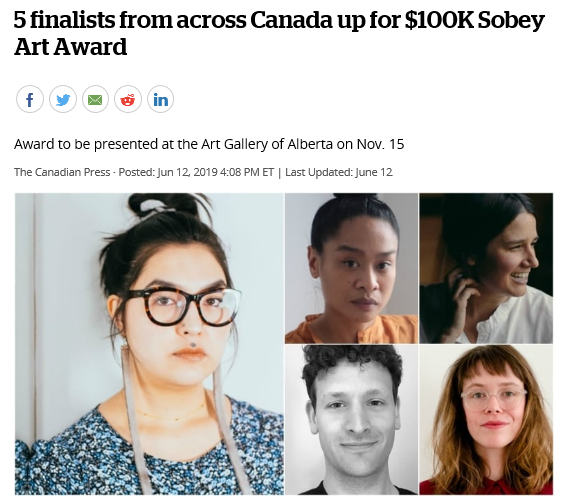 Congratulations to all five finalists for the Sobey Art Award. The shortlist was announced last week, and includes Calgary-based artist Kablusiak representing the Prairies and the North – read.
Beyond Glenbow: International Art Stories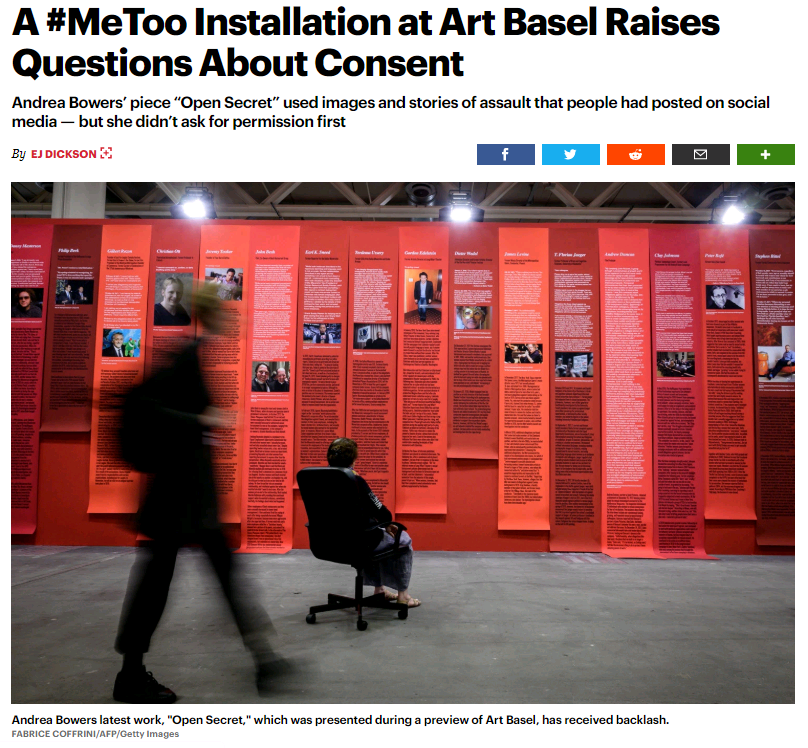 Controversy erupted at Art Basel 2019 last week when it was revealed that several individuals featured in artist Andrea Bowers' #MeToo-themed installation did not consent to have their names and likenesses included in the artwork. Rolling Stone has a good breakdown of the situation, which is sure to have reverberations concerning the ethics of representation in art [warning this article deals with sexual assault and includes strong language] – read.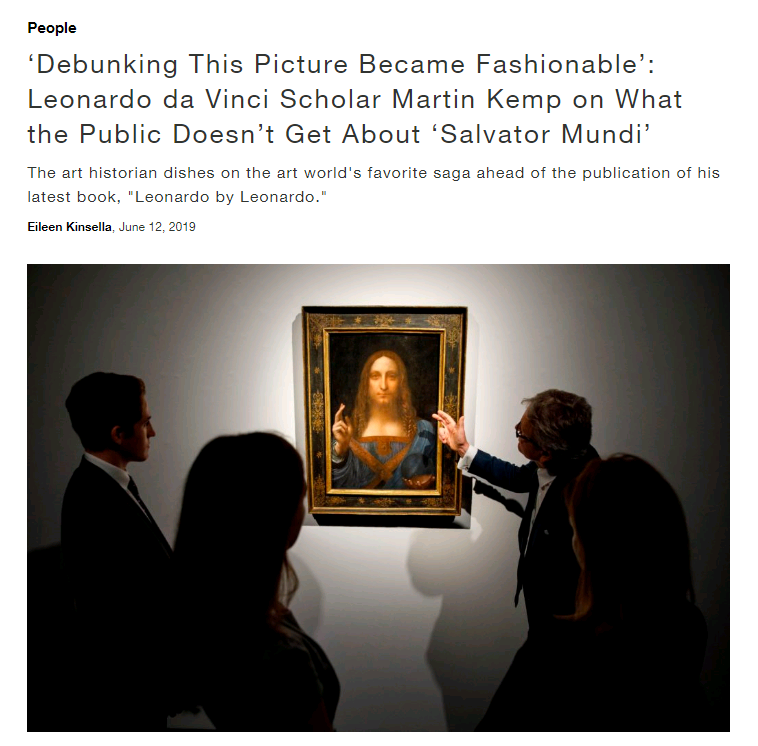 Art historian Martin Kemp weighs in on the much-disputed provenance of the Salvator Mundi and makes the case for why the Da Vinci doubters are misinformed – read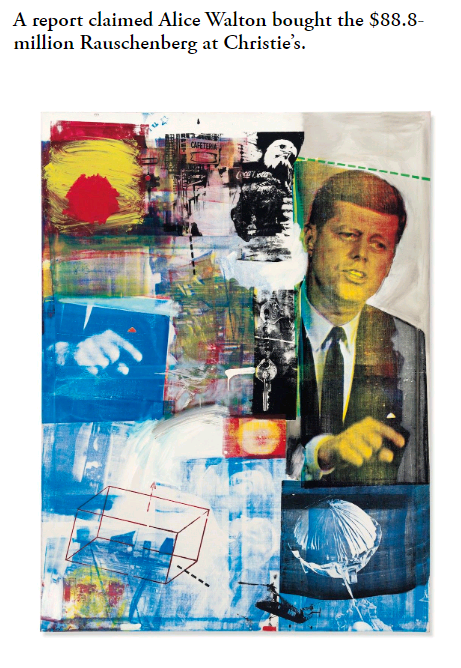 More art world intrigue… Who paid 88.8 million for Robert Rauschenberg's Buffalo II (1964)? Some sources think it was the billionaire heir to the Wal-Mart fortune, but no one is saying for sure – read.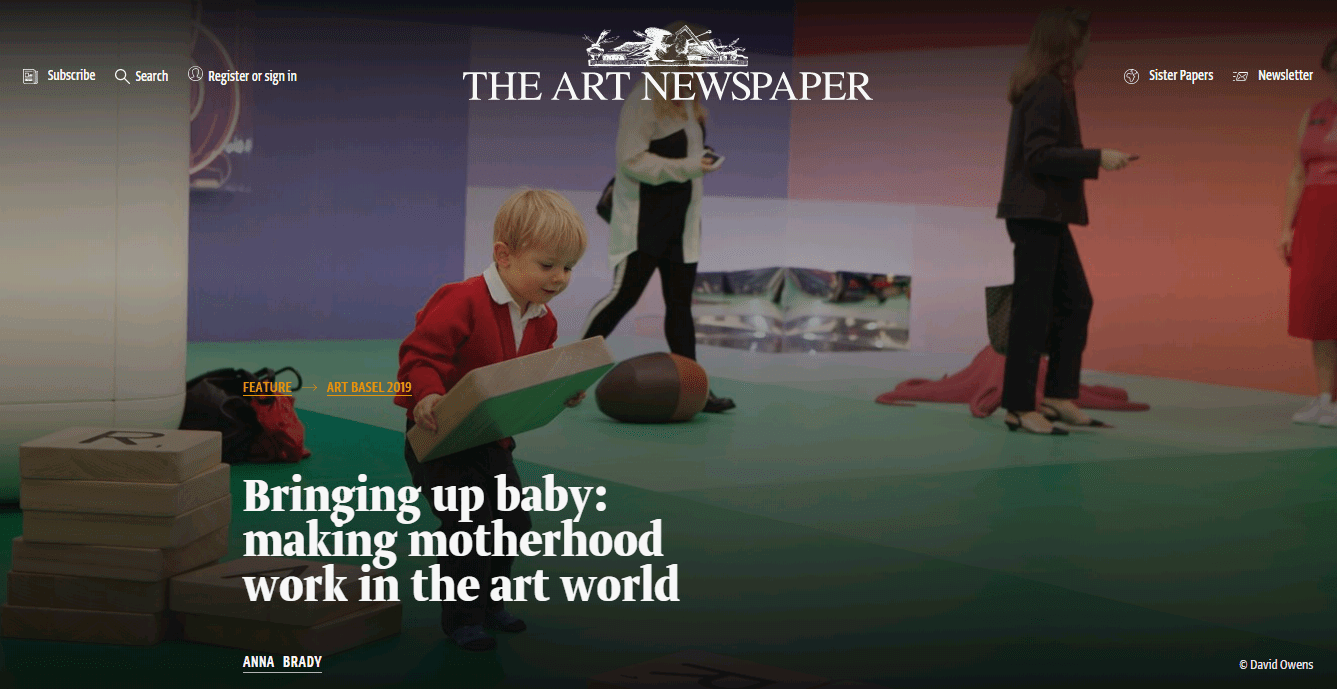 Finally: "Being a mother has been cast as career suicide by [artists] Tracey Emin and Marina Abramovic." The Art Newspaper speaks to four women in the art world who beg to differ – read.