Besides curating the exhibition Christian Dior, Dr. Alexander Palmer has to-date penned three-fashion focused books, two of which concern Dior exclusively, including the recently-published official exhibition catalogue, Christian Dior: History and Modernity, 1947 – 1957. Interestingly, she tells us that when she was first drawn professionally into the orbit of the famed designer, she was a little hesitant — at least at first.
"My expertise is couture in the post-war period and, of course, Dior is a big player in that world," explains Palmer, who is the senior curator of fashion and textiles at the Royal Ontario Museum. "Because of the book I wrote, Couture and Commerce, the V & A asked me to write a book on Christian Dior. I thought, 'oh my god, out of all the people… you know, there's so many fashion designers that we don't know anything about, do we really need another book on Christian Dior?' So, I wrote the book for them that looked at global licensing and global trade, which no one had done before.
"In doing that, I got to thinking a lot specifically on Dior, because normally I work on projects that aren't dedicated to single designers. I realized that no one had ever really explained what it was physically about the garments that made them so successful and why women in the post-war period would want to wear dresses with corsets and costumes they couldn't get into by themselves."
Through this current Christian Dior exhibition and its accompanying book, Palmer delves deep into both the technique of Dior and the socio-cultural reverberations of his success. Those with an interest in the literal construction of garments can dive into the text, which breaks down the specifications of each garment in the exhibition, precisely detailing fabrics, cuts and embroidery of these stunningly complex designs.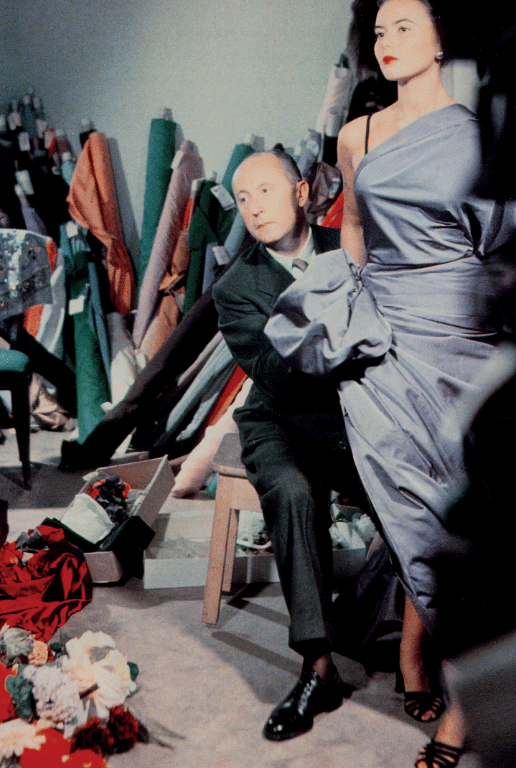 Dior, of course, gained immediate renown when he debuted his first collection in 1947, largely owing to this technical artistry and attention to detail. However, his success was also the result of something much larger, namely his recognition of the collective hunger for glamour and elegance that followed the misery of the Second World War. In answering that yearning, he took considerable inspiration from the maximalist fashions of the past, from 18th century France to the Belle Époque.
"A lot of what Dior created is desire and fantasy that he wove together in a very beautiful way," says Palmer. "He was very clever and very, very thorough, and he surrounded himself with brilliant artists, whether it was René Gruau, who did his illustrations, to the perfume maker and the workers in his ateliers who worked very hard to manipulate textiles and fabrics to come up with these very innovative cuts and extremely elegant clothes that were new for the time. He managed to wed a kind of historical nostalgia with a forward modernity. It wasn't a slavish going back to the past — it was a reuse of the past but for a modern world."
Dr. Palmer's book, Christian Dior: History & Modernity, 1947-1957 is available in the Glenbow Shop. Christian Dior runs February 3 – June 2, 2019 at Glenbow.