By Zoltan Varadi, Glenbow Museum
When Anne Morin first encountered the work of Vivian Maier, the mysterious photographer's name was but a whisper among a select few individuals. Morin, director of the Madrid-based diChroma Photography, was in New York, paying a visit to gallerist Howard Greenberg when he asked her if she wanted to see something "new."
Fast forward a decade: Maier is a bona fide sensation and Morin herself is overseeing no less than three tributes, serving as curator for a trio of diChroma-arranged Maier exhibitions currently travelling the globe. Glenbow is bringing one of these much sought-after exhibitions to Calgary on February 8, 2020. Vivian Maier: In Her Own Hands features over 100 revealing images of American city life in the 1950s, 60s and 70s as captured by one of the most enigmatic figures of twentieth century photography.
Maier, a nanny by trade, shot hundreds of thousands of photographs in her lifetime, but never shared her work; in fact, much of the time she didn't even bother to develop her film. In 2007, John Maloof, who was sourcing old photographs of Chicago for a book project, bought a box of Maier's negatives at auction for a mere $400. Maloof turned his story of accidentally discovering a master photographer and attempting to unravel the mystery of her life into the documentary film Finding Vivian Maier, which was nominated for an Academy Award in 2015.
As for Morin, she too has been caught up in the intrigue, seeking clues as to how Maier may have come to master the language of photography. Studying Maier's massive archive, Morin speculates that Maier must have been in contact with Bernice Abbott, an influential New York photographer whose style and approach were not dissimilar to Maier's own work. Of course, with nothing on record, there's no way of knowing.
 Asked if she's able to separate the endless riddle that is Maier from the work itself, Morin simply says, "Believe me, I do my best…but it's impossible."
Morin took time away from her curatorial duties to answer a few questions about Maier and why she belongs in the pantheon of masters.
This was in 2010 and, at the time, the phenomenon of Vivian was just at the beginning – we didn't know anything about her. I told him that this woman really deserved a tribute.
Anne Morin
In the film Finding Vivian Maier, acclaimed photographer Mary Ellen Mark compares Maier's work to that of masters such as Robert Frank and Diane Arbus. What do you feel her significance is to the canon of twentieth century photography?
I think she belongs with the top photographers of the twentieth century. She belongs with those photographers who really focused on the pictures and nothing else. She was really 100% into her photography. For her, it was vital to take pictures – it was her way to be on the earth. She was not really interested in aesthetic questions; she was not really interested in having great prints.
If you see her vintage prints you can tell that she does not really care if the contrast is good, if the blacks are deep, all that kind of thing. I think she was a pioneer in colour photography. She was a pioneer in Super 8 film — the way she uses cinematic language is really close to [film director] John Cassavetes, for example. In black-and-white [photography], she really belongs to the family of Garry Winogrand or Lee Friedlander. Also in terms of black-and-white work, her self-portraits are very strong – they're very special and she really has her own language.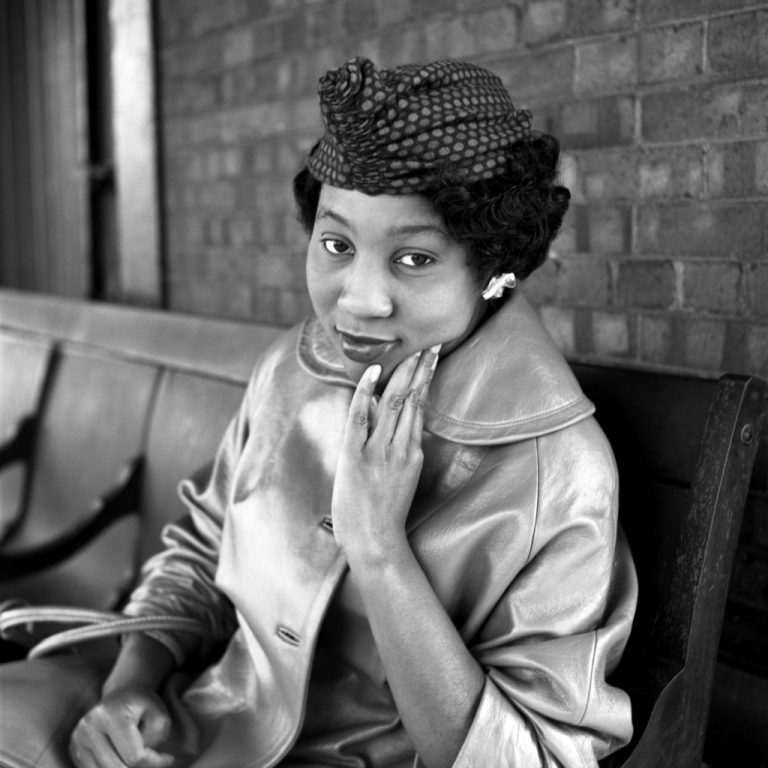 What do you think made her such a good street photographer?
She takes pictures of people who are as invisible as herself – people who nobody cares about, people without any status. In that way, when she takes pictures of them, she takes pictures of herself. You can see how strong her connection is with those people – they don't mind [her photographing them], they don't try to be somebody else. She's very close to them in the way she [frames] her compositions. It's very interesting. I've seen the contact sheets and sometimes she gets closer, and after the second or third picture even closer – so I think she had some communication with them and then left.
Maier is obviously fascinated by the human condition. Returning to the film Finding Vivian Maier, one of the people interviewed suggested that her work documented the folly inherent in humanity. Do you agree with that assessment?
No I don't think it's about that. I really think the main matter is that each time she took a picture she claimed she was there at that time in that moment. It's an affirmation of herself on this earth. Remember, she never had a house of her own, no relationships, no family – she is completely alone and completely transparent. She does not have a face. She does not have a shadow. She is no one. So I really think that freedom [for her] consisted of taking pictures. It was the only way she had to accept her own condition.
In terms of the selection of images in this exhibition, what were you looking for as a curator in putting together this grouping?
When I was diving into [her] archive, I understood that Vivian was interested in the same topics the entire 48 years she had taken photographs: the self-portrait; portraits; street life; a kind of formalism; and colour work. All of these subsections will be on display in the exhibition.
Why do you think her work resonates so well with contemporary audiences?
For me, Vivian Maier is the mother of Instagram. This is probably why, right now, she is more than a photographer, she is a phenomenon. There are a lot of amateur photographers and many of them take pictures in the style of Vivian Maier. But she isn't just about street photography; she is also about humanism – humanistic photography. Her work is a cross between both humanism and street photography, and people [exposed to her work] understand that photography doesn't need to be about extraordinary things. It's a way to show contemporary time and our daily life.
Vivian Maier: In Her Own Hands runs February 8 – May 24, 2020 at Glenbow.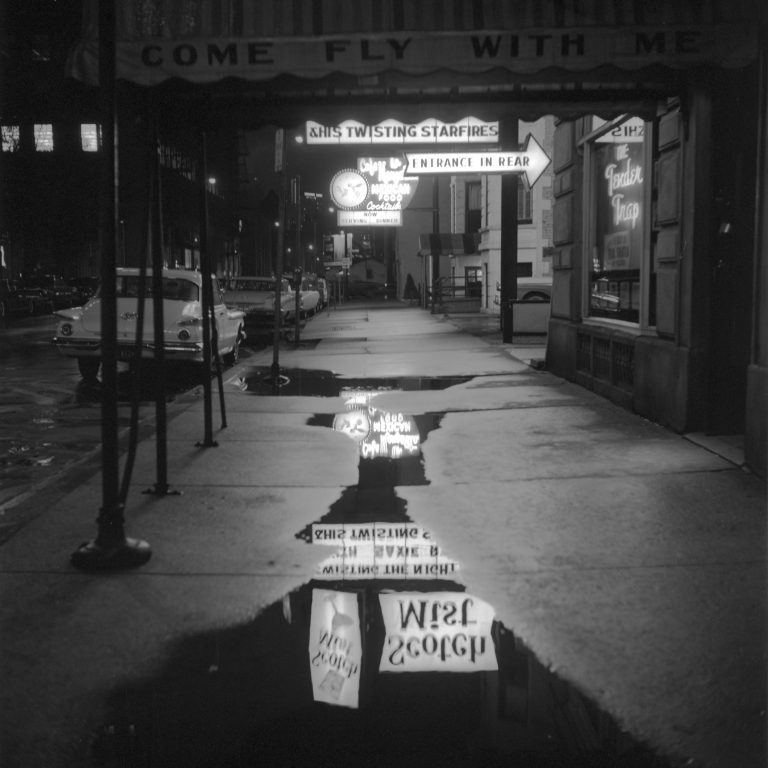 Images: Vivian Maier, Chicago, 1978 © Estate of Vivian Maier, Courtesy of Maloof Collection and Howard Greenberg Gallery, NY; Vivian Maier, May 16, 1957 © Estate of Vivian Maier, Courtesy of Maloof Collection and Howard Greenberg Gallery, NY; Vivian Maier, 1963, Chicago © Estate of Vivian Maier, Courtesy of Maloof Collection and Howard Greenberg Gallery, NY.