From the dynamic linocuts of master printmaker Sybil Andrews to the art of everyday objects, and with a roster chock full of both established and emerging contemporary Canadian artists, Glenbow presents four original exhibitions opening on Saturday, October 19, 2019. Join us for the official season Launch Party on October 19 at 7:30pm. All are welcome and admission is by donation. More information HERE.
Sybil Andrews: Art & Life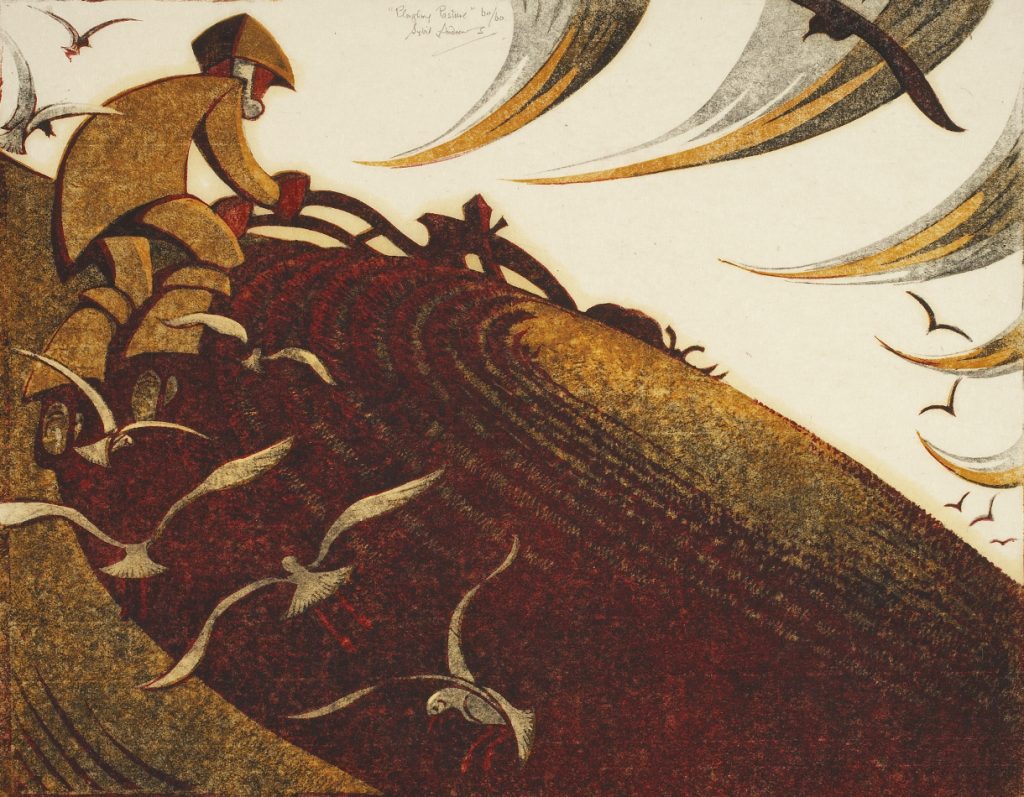 Glenbow is pleased to present Sybil Andrews: Art & Life, a comprehensive survey of works by the visionary English-Canadian artist. Produced by Glenbow and curated by London, England-based Hana Leaper, a leading scholar on the subject of Andrews, the exhibition draws on material from Glenbow's Sybil Andrews research collection. The extensive nature of this collection, gifted to the museum by the artist herself, has seen Glenbow become the major study centre worldwide in regards to Andrews' life and practice. Thanks to the wealth of complementary material housed in the research collection – including test prints, sketches, tools and journals – the exhibition will provide unique insight into Andrews' creative process.
Of course, the core of Sybil Andrews: Art & Life is the artist's exquisite linocut prints; featuring more than 100 art works, the exhibition explores the breadth of her output through a number of key areas of interest to the artist. Andrews' sought to express new visual ideas; her art embraced speed, dynamic motion and rhythm. In depicting windblown trees, industrial machinery or figures in feats of physical prowess, Andrews' strong diagonals, swirling curves and bold colours were her signature visual tools.
The exhibition runs until January 12, 2020.
One New Work
Nicole Kelly Westman: Pastoral | Calamity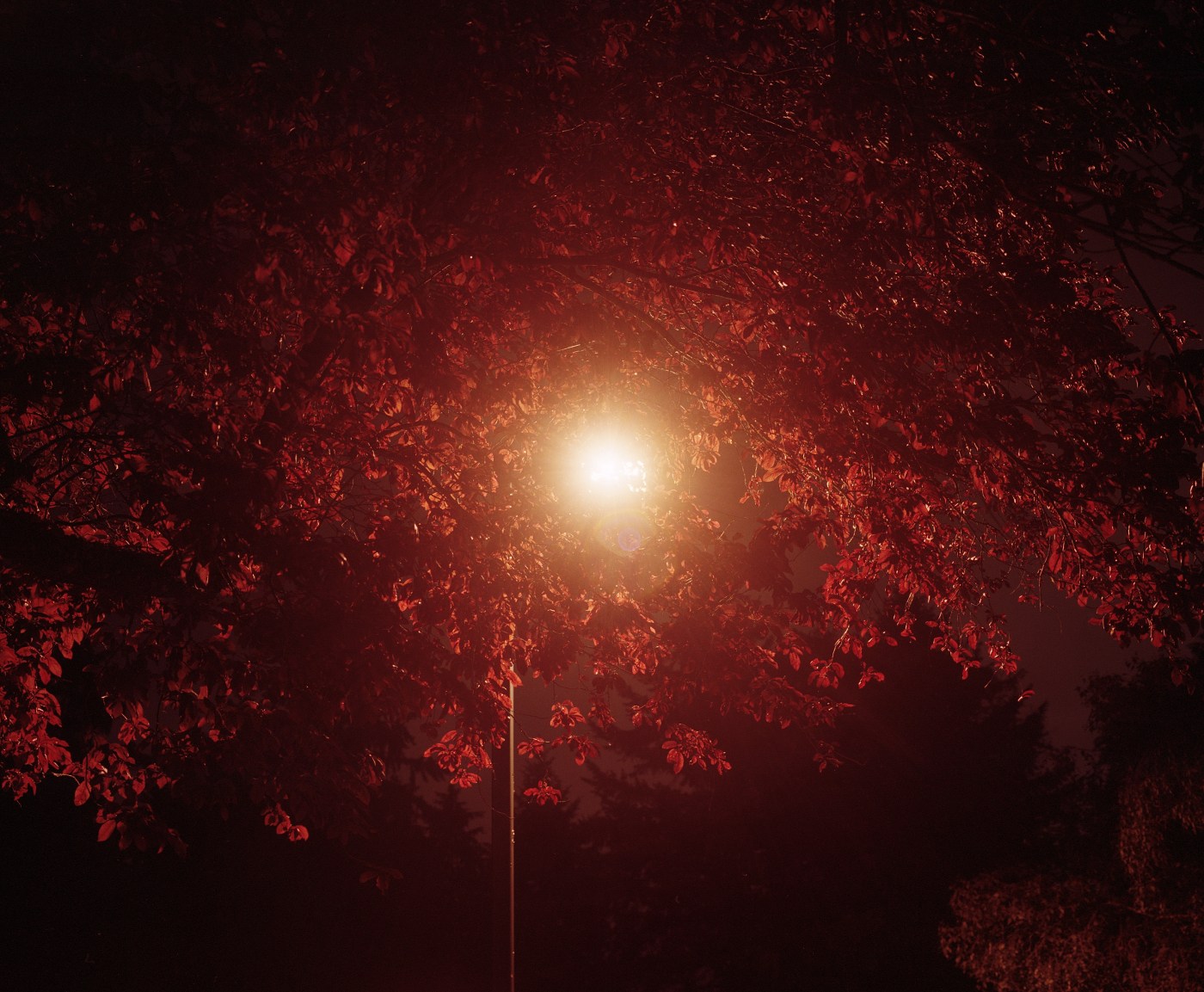 Award-winning curator and critic Nancy Tousley marks the tenth installment in her ongoing One New Work series with Nicole Kelly Westman: Pastoral | Calamity. Having previously hosted both senior, established artists (Walter May, Chris Cran) and newer artistic voices (Tamara Lee-Anne Cardinal, Kent Merriman Jr.), this installment once again looks to the future of the Calgary arts scene with emerging multi-media artist and poet Nicole Kelly Westman. Here, Westman presents two new moving-image works: for every sunset we haven't seen (2018) and for nights bathed in sodium vapour (2019).
These non-narrative works can be seen as visual and aural tone poems in which Westman speaks of differing stages of loss and mourning. The quietly elegiac for every sunset we haven't seen was shot at night. It follows the more turbulent imagery and sound of for nights bathed in sodium vapour, shot in daylight and darkness, in a continuous cycle that parallels the workings of grief.
First launched in 2016 at Glenbow, each edition of One New Work sees Tousley inviting a Calgary artist to produce new material. These fresh creations are often shown in the company of other works or objects selected to set them within a context. The aim is to illuminate aspects of the artist's practice by emphasizing them.
The exhibition runs until January 5, 2020.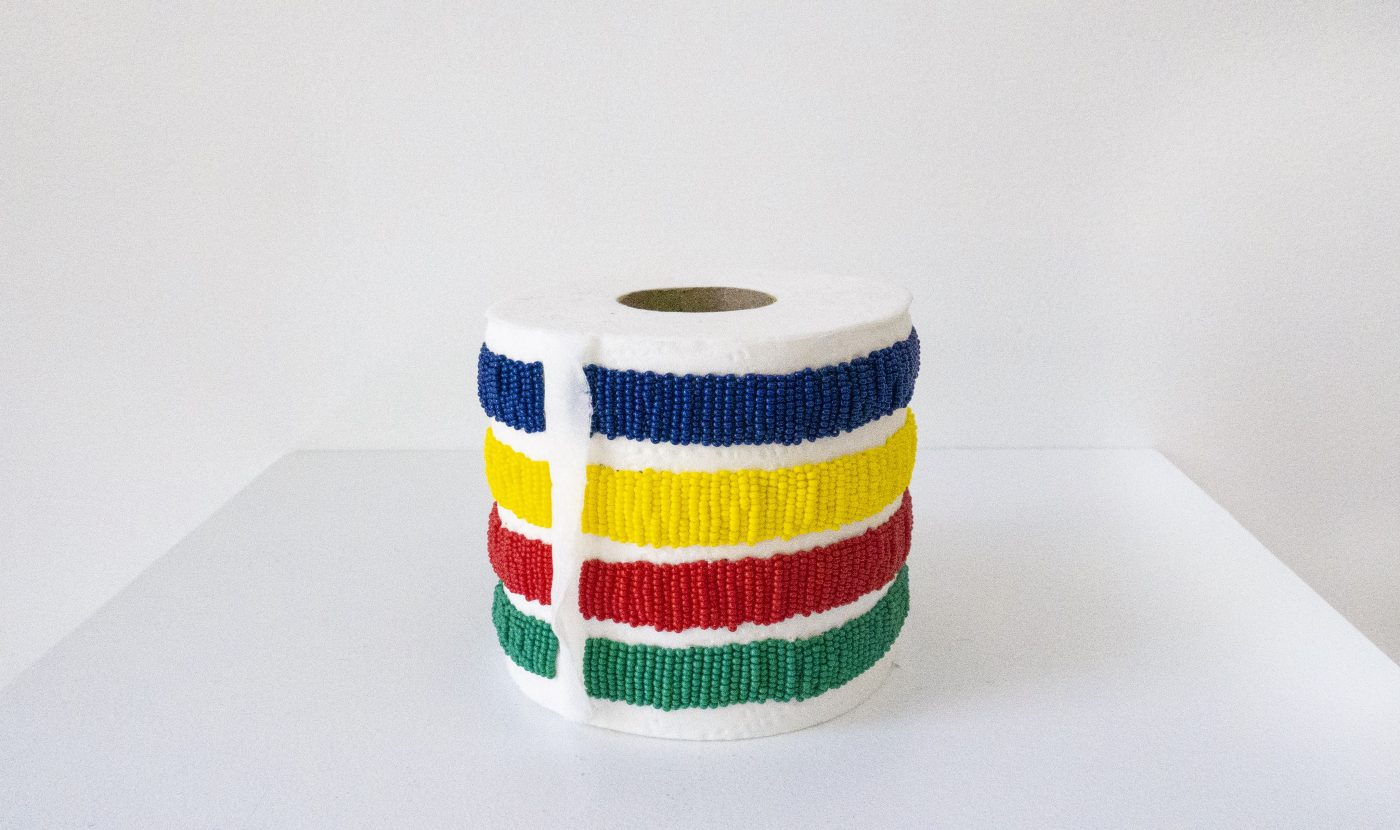 From linoleum to drywall, dead flowers to toilet paper, ordinary, disposal and perishable objects serve as the point of departure for the array of contemporary artworks found in ExtraOrdinary Objects.
Curated by Sarah Todd and drawn from Glenbow's collection and beyond, these works born of humble materials – used as both medium and subject matter – come from eight Canadian artists, both emerging and established, who have breathed new life and complex meaning into seemingly ordinary things, revealing the incredible potential of the overlooked objects that surround us. ExtraOrdinary Objects features work by Eric Cameron, Svea Ferguson, Gord Ferguson, Audie Murray, Yvonne Mullock, Robin Peck, Arlene Stamp and Tim Zuck.
ExtraOrdinary Objects runs until January 12, 2020.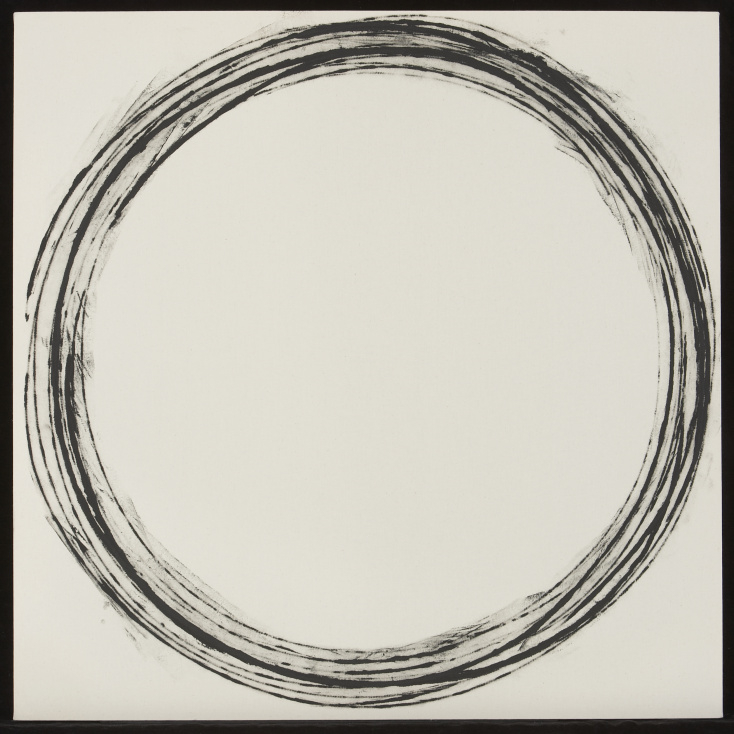 Pioneering Canadian artist Gerald Ferguson (1937 – 2009) used quotidian materials to create striking, large-scale paintings that speak to the poetics of everyday life. Ferguson painted his "task-oriented" canvases by rolling black paint on canvas laid over objects such as garden hoses, doormats and ash cans. The resulting textural patterns appear elegant and minimal, but the layers of meaning created are witty and wry. Ferguson aimed to deconstruct and democratize notions of what a painting can be. The titles of his artworks literally describe what the artist used to make them. Just wait till you see the monumental multi-panel painting 1,000,000 Grapes.
Gerald Ferguson runs until January 12, 2020.