Do you have trouble distinguishing what's haute and what's not? In preparation for the exhibition Christian Dior, we put together a guide of a few key terms you may come across as we head into the world of high fashion.
Atelier –
Translates to "workshop" and, in fashion, is where the garments are produced.
Bones – The stiff material in the seams of any corset-type foundation garment that forms its frame and gives it rigidity. Often made from steel.
Croquis – A quick sketch using a live model. Designers use croquis to quickly put their ideas on paper.
Grand Couturier – A significant fashion designer whose work influences the entire industry. In other words, Christian Dior.
Haute Couture – Haute couture translates to "high sewing". Items are made-to-measure by hand and a design house must adhere to strict requirements laid out by the French Ministry of Industry and the Fédération Française de la Couture to qualify as Haute Couture. Only French couture is capable of being haute couture. Fashion stylist Leah Van Loon explains: "There are Italian ateliers that use all of [the same] techniques, but they can't call themselves haute couture. It's like how you can't call it Champagne unless it's made in the Champagne region – the field next to the Champagne region that grows the exact same grapes can't call itself Champagne."
New Look – Dior's
signature sillouette, introduced in his debut collection in 1947. Featuring
long skirts, soft shoulders and cinched waists, the New Look was a dramatic
departure from the boxy shoulders and shorter skirts of wartime fashion. The
term reportedly orginated when Harpers' Bazaar editor Carmel Snow, upon seeing
the collection, declared, "It's quite a revolution, dear Christian. Your
dresses have such a new look!" The name stuck.
Petits Mains – The term, which translates to "little hands," refers to the small group of highly-skilled craftspeople working in Paris who serve the various couture houses.
Prêt-à-porter (aka ready-to-wear) – Off-the-rack clothes made for the general market rather than to individual specifications. As Christian Dior curator Dr. Alexandra Palmer explains, the impact of Dior's haute couture designs reverberated into the mass market: "Even if you didn't have a Christian Dior dress, which few people did, you were directly or indirectly influenced by his clothes and by his cuts –manufacturers had to have his clothes in hand to understand how he achieved these new looks. He invented new kinds of ways of looking at clothes and pattern making and construction – people didn't know how to get that effect without actually having his objects in hand to examine them and understand and then translate that into a much more profitable ready-to-wear market."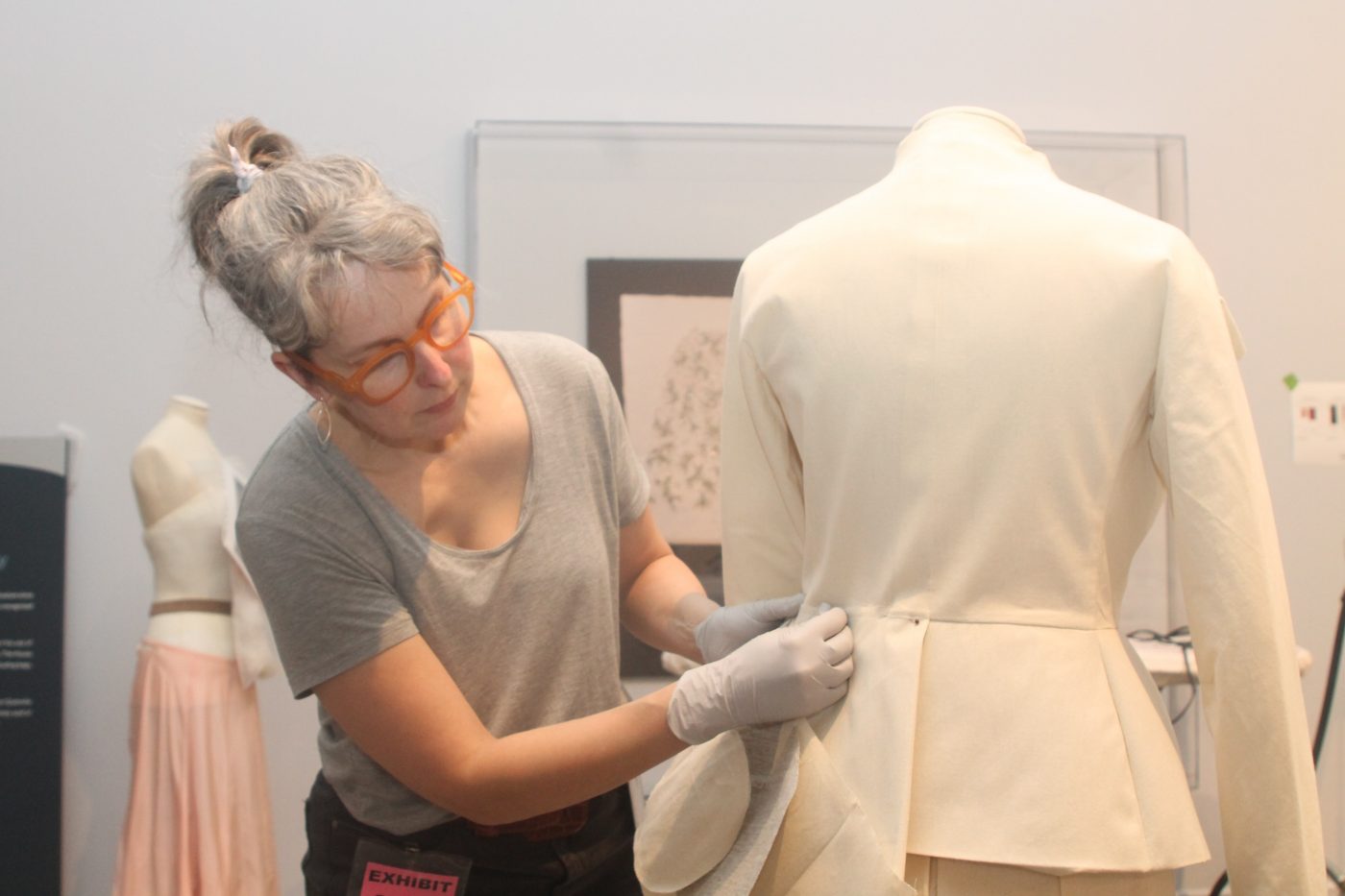 Toile – From the French word meaning "linen cloth" or "canvas," particularly cloth or canvas for painting on. It can refer to the fabric itself, but also a test garment. Dior's ateliers used 3D cotton toiles as mock-ups to perfect construction of a design.
Further Reading: Dior's The Little Dictionary of Fashion