On February 13, 2022, we shared a photo on social media of a group of women bowling in the 1950s in Lethbridge, AB. The woman taking her turn on the lane is Helen Charyk. To our immense delight, Helen's granddaughter Samantha Palmer-Forrest saw the photo on Instagram and wrote to us to share her story. We're sharing it now in honour of Women's History Month.  
I grew up with many stories, photos and videos of my grandma and often pondered what she was really like as a person, what we had in common and what kind of relationship we might have had. What I have always been told is how much she was loved, how special she was, and how much she is missed. This is her story.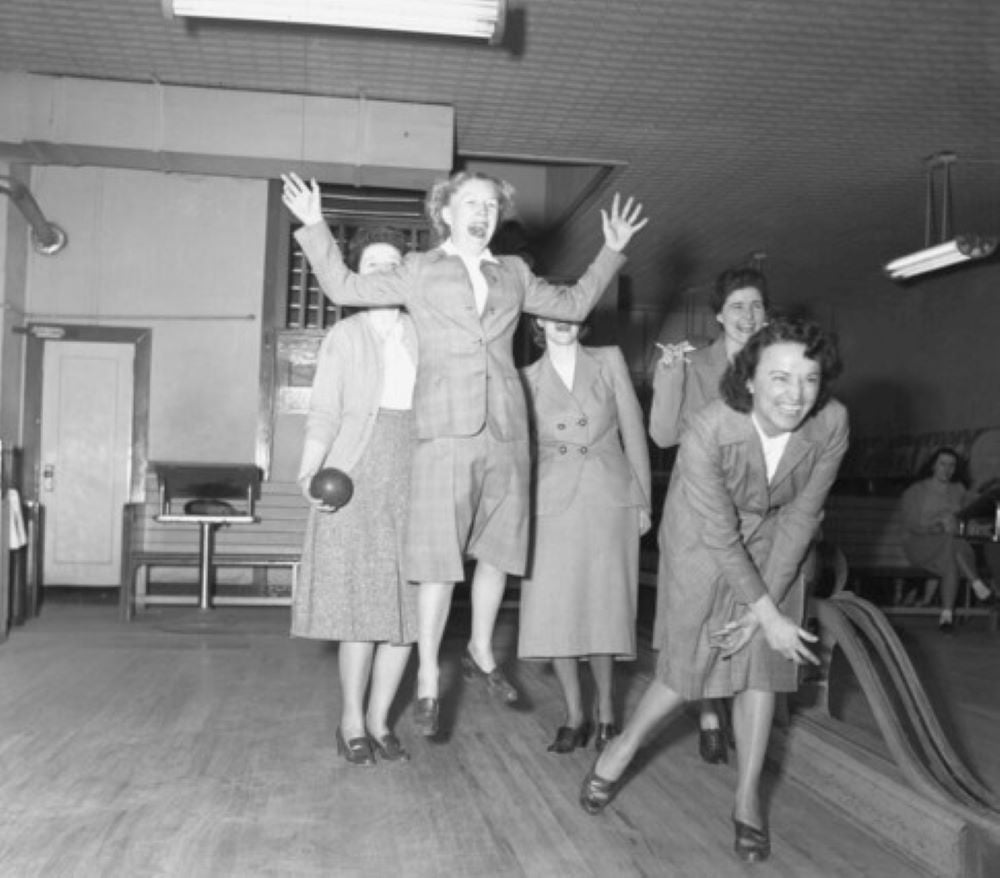 My grandma, Helen Forrest (née Charyk) was born on July 27, 1914 in Lake Louise to Ukrainian immigrants, John Charyk and Anna Dorosh. Her parents married in Calgary in 1907, after arriving in Canada from Ukraine with little to their name and little understanding of English. Together, they would go on to have 5 children, including Helen. 
With only a third-grade education, Anna was determined to see that all of her children got an education—but the focus was on her three sons, Nicholas, Joseph and John C. as they expected their girls, Helen and Mary, would marry and raise a family. That didn't stop Helen from working hard and receiving her high school diploma with honours in 1931. She excelled in History, Algebra, Chemistry and English literature and had plans to attend university to become a teacher. But that would never happen. Helen worked at the Eaton's store in Lethbridge and went on to marry a man named Allan Forrest. Together, they had three children including my father.
Helen had many friends, was athletic (she loved to golf), enjoyed travelling, and was involved in her community and church through various organizations. Above all, she was known for her immense kindness. Sadly, she passed away on October 19th, 1991, at age 77 when I was just 2.5 years old.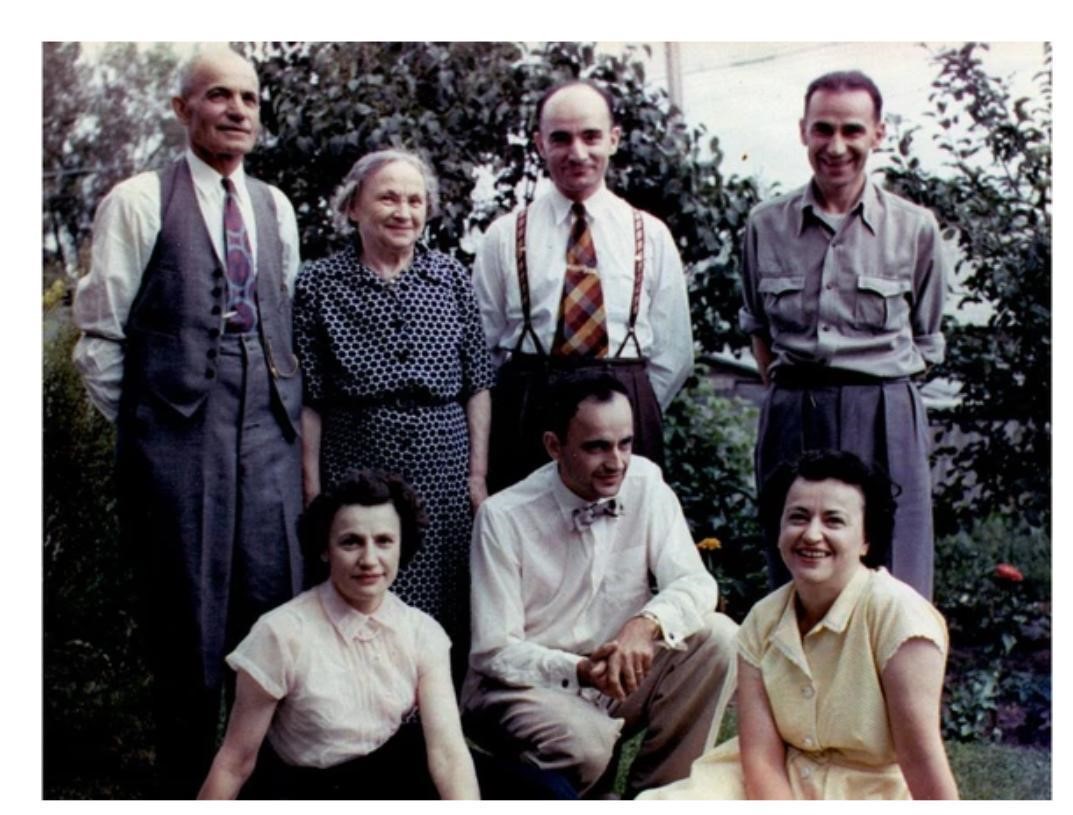 Some would say Helen's life was overshadowed by her brother's accomplishments. John C. Charyk had a distinguished career as an educator and author, and the school in Hanna, AB where he once served as principal was renamed the J. C. Charyk Hanna School in his honour. Joseph Charyk is widely credited as the founder of the geosynchronous communications satellite industry and in 1987 President Ronald Reagan awarded him the National Medal of Technology and Innovation. But to me, just because my grandma didn't receive any major awards or have a building named after her doesn't mean she wasn't successful. If you are happy, enjoy life, and can love and be loved, you are successful in my books.  
When people ask, if you could have dinner with anyone in the world living or dead, who would it be? For me, it would be my grandma—the woman whose eyes I have. She has inspired me to set goals and achieve them and to never let being a woman get in the way of my career choices. Her legacy continues through me. To be a strong woman. An educated woman. And a kind woman.
Every year for the rest of his life my grandpa would write the day my grandma passed and their wedding anniversary on his calendar, along with the number of years it had been. I strive to be like her in that when I am gone, no one will have a bad thing to say about me. Just that I was one kind lady and will be forever missed.