To mark Remembrance Day this year, we're highlighting two Canadian veterans of World War I (WWI) who are represented in Glenbow's collection.
Both John George Pattison and Mike Mountain Horse served with honour and exceptional courage, and their legacies continue to resonate in 2020.
Private John George Pattison
Private John George Pattison joined Calgary's 137th Battalion in 1916 when he was forty years old, significantly older than most recruits.  John's son Henry, who was sixteen, had lied about his age and enlisted. John Pattison in turn enlisted because he thought it was a way to go overseas with his son and try to protect him – the two of them travelled to England together.
In January 1917 John was sent to France as part of the 50th Battalion; Henry would join his father's battalion in August.
On April 10th, the second day of the Battle for Vimy Ridge, Pattison's company was being held down by German fire. Pattison braved heavy gunfire to get close enough to throw grenades into the German position and take out their gunners. He then rushed forward to fight the remaining five German soldiers, thereby saving his company. 
Pattison was nominated for the Victoria Cross for his bravery in action:
For most conspicuous bravery in attack. When the advance of our troops was held up by an enemy machine gun, which was inflicting severe casualties, Pte. Pattison, with utter disregard of his own safety, sprang forward and, jumping from shell-hole to shell-hole, reached cover within thirty yards of the enemy gun. From this point, in face of heavy fire, he hurled bombs, killing and wounding some of the crew, then rushed forward overcoming and bayoneting the surviving five gunners. His valour and initiative undoubtedly saved the situation and made possible the further advance to the objective.
Seven weeks later Pattison was involved in a battle near Lens, as part of a group trying to take an electrical power plant. During the battle, he was killed in an explosion. He did not live to actually receive his medal.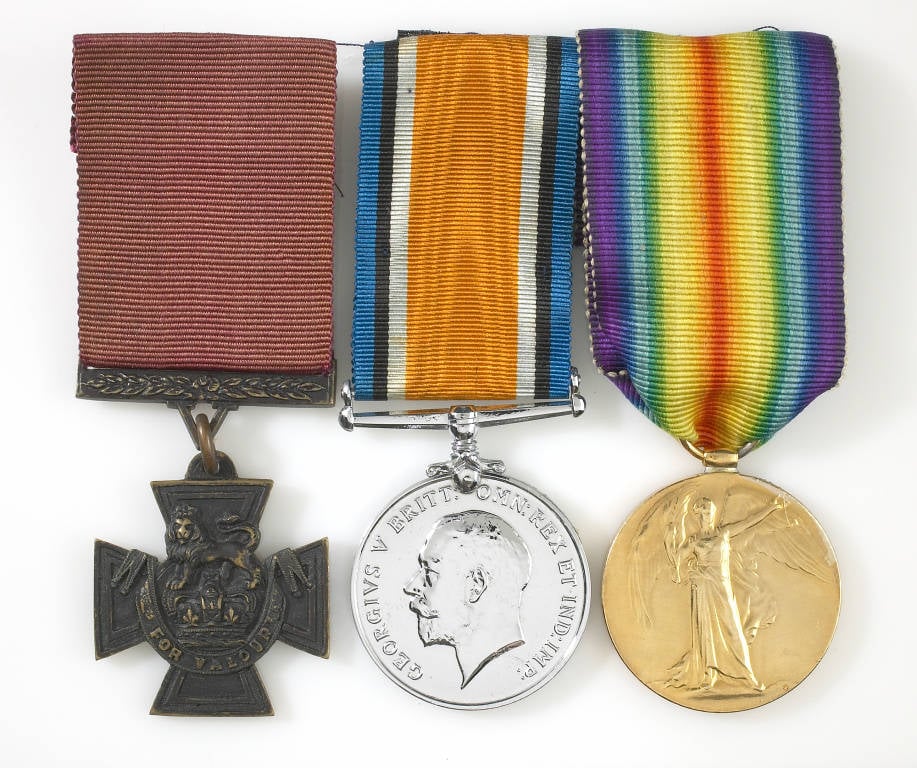 J.G. Pattison is the only Calgarian to win a Victoria Cross during the First World War. His son Henry survived the war and returned to Canada.
In 2017 Travis Lutley, Glenbow's Military History Collection Technician, was contacted by Dan MacKay from Stansted, Essex in England. Mr. MacKay had discovered a cigarette case while working on an amateur archaeological dig in northeastern France. The cigarette case had the owner's name and serial number etched into it – it belonged to J.G. Pattison.  When Mr. MacKay did some research he discovered who J.G. Pattison was, and that his Victoria Cross is at Glenbow. The cigarette case, after lying buried in the ground for 100 years, was offered to Glenbow by Mr. McKay, who felt it should be with Pattison's Victoria Cross.
J.G. Pattison's other medals are the British War medal and the Victory Medal. A mountain in Jasper and a bridge in Calgary are named after him.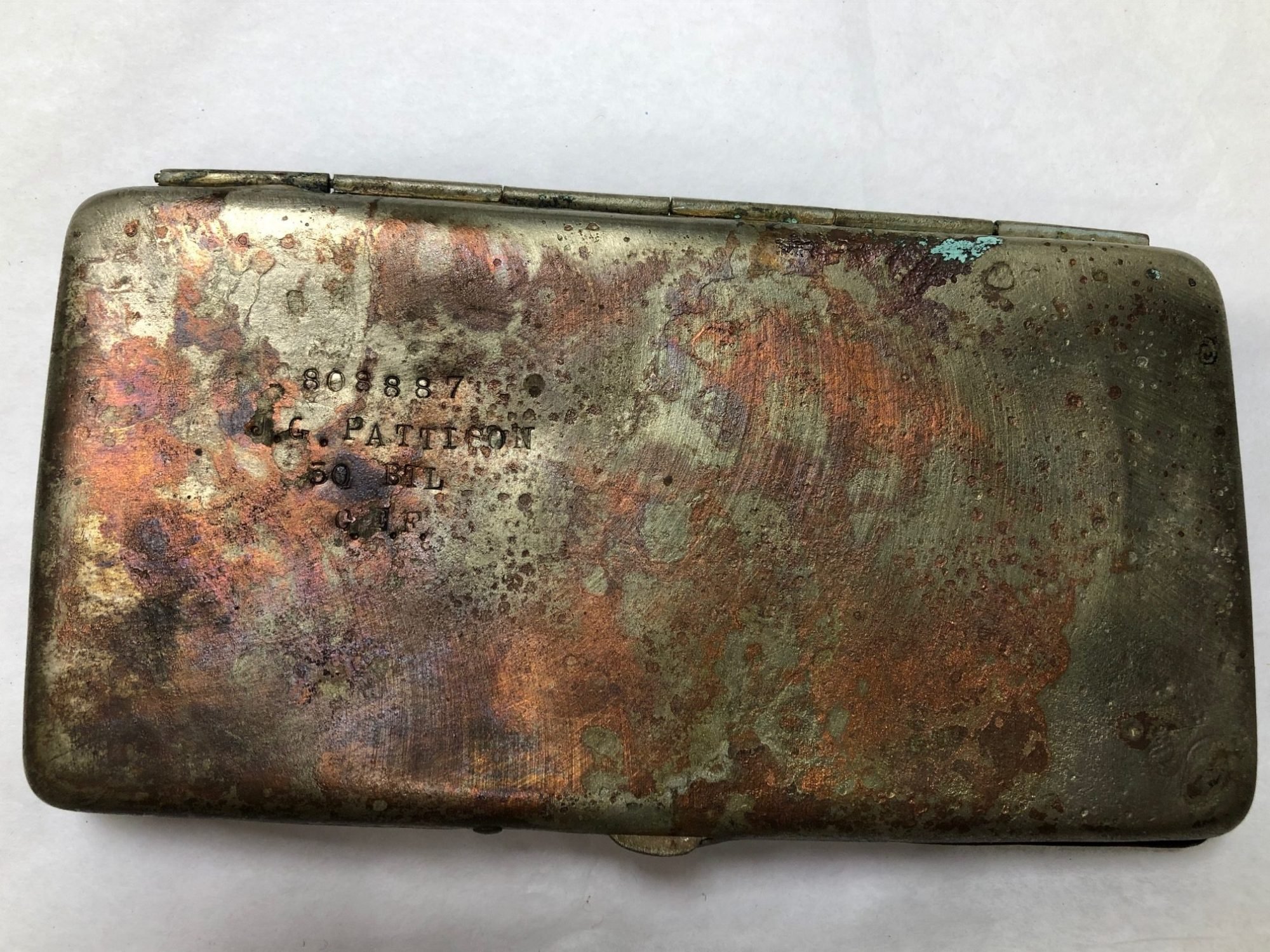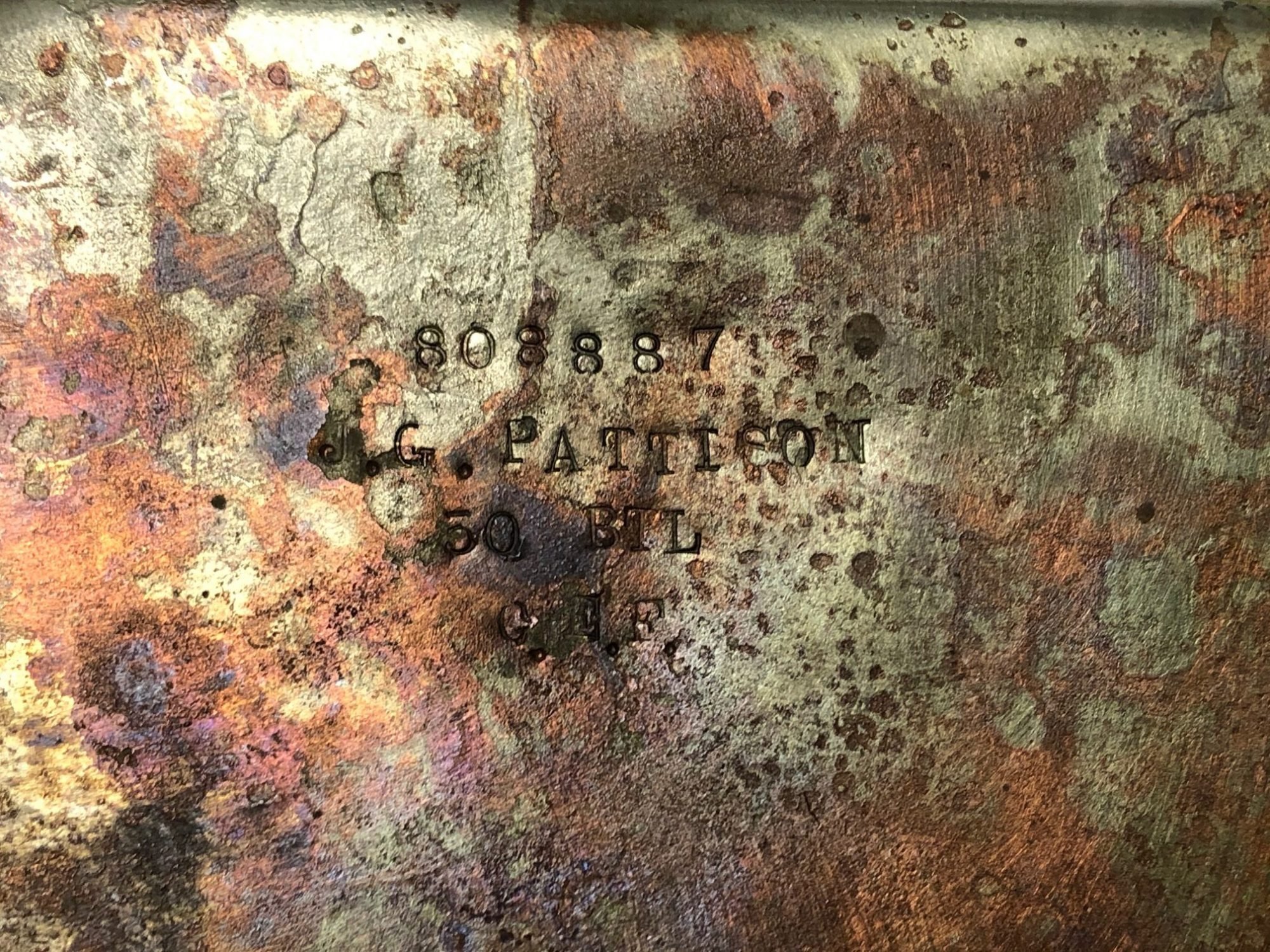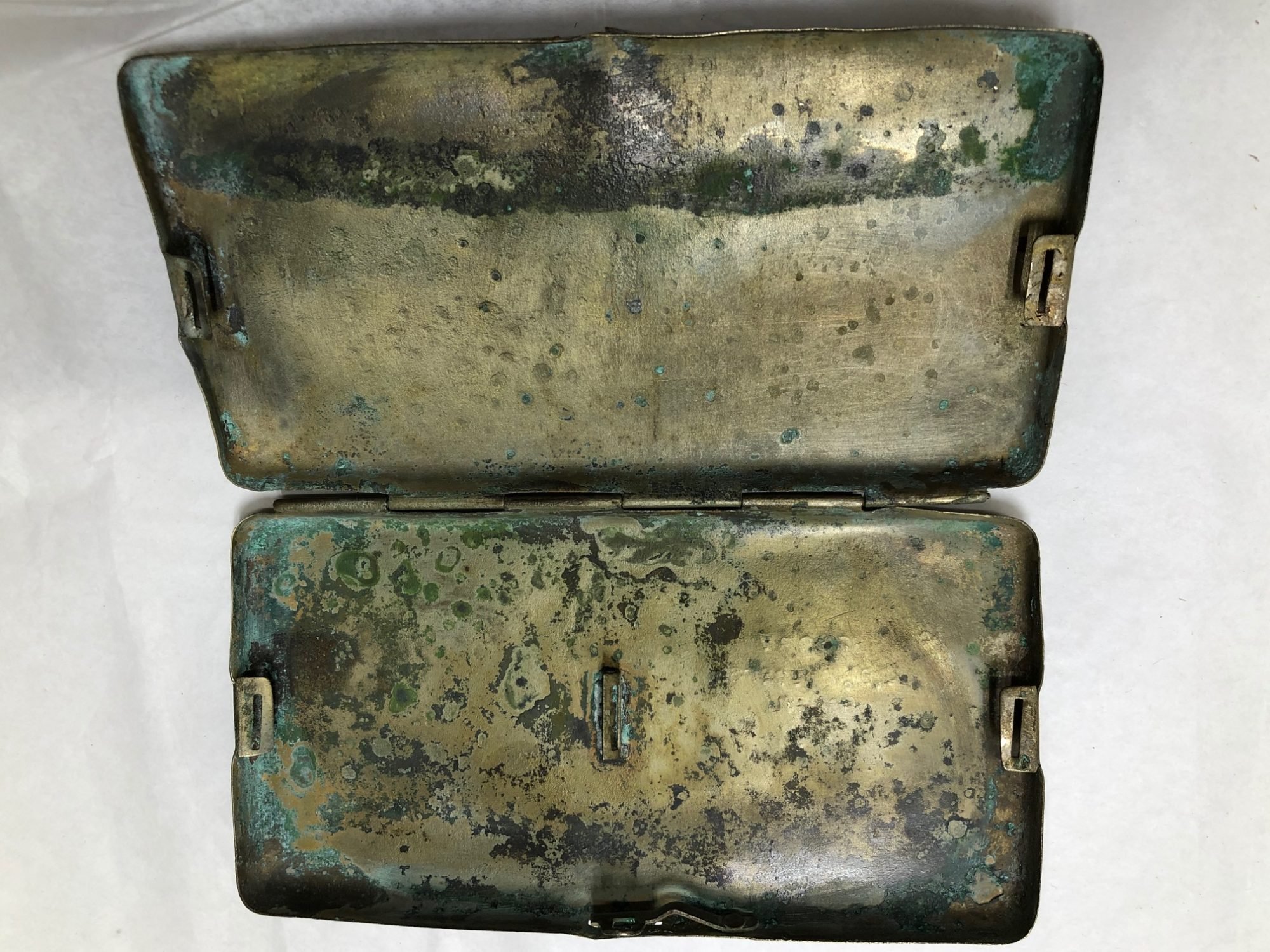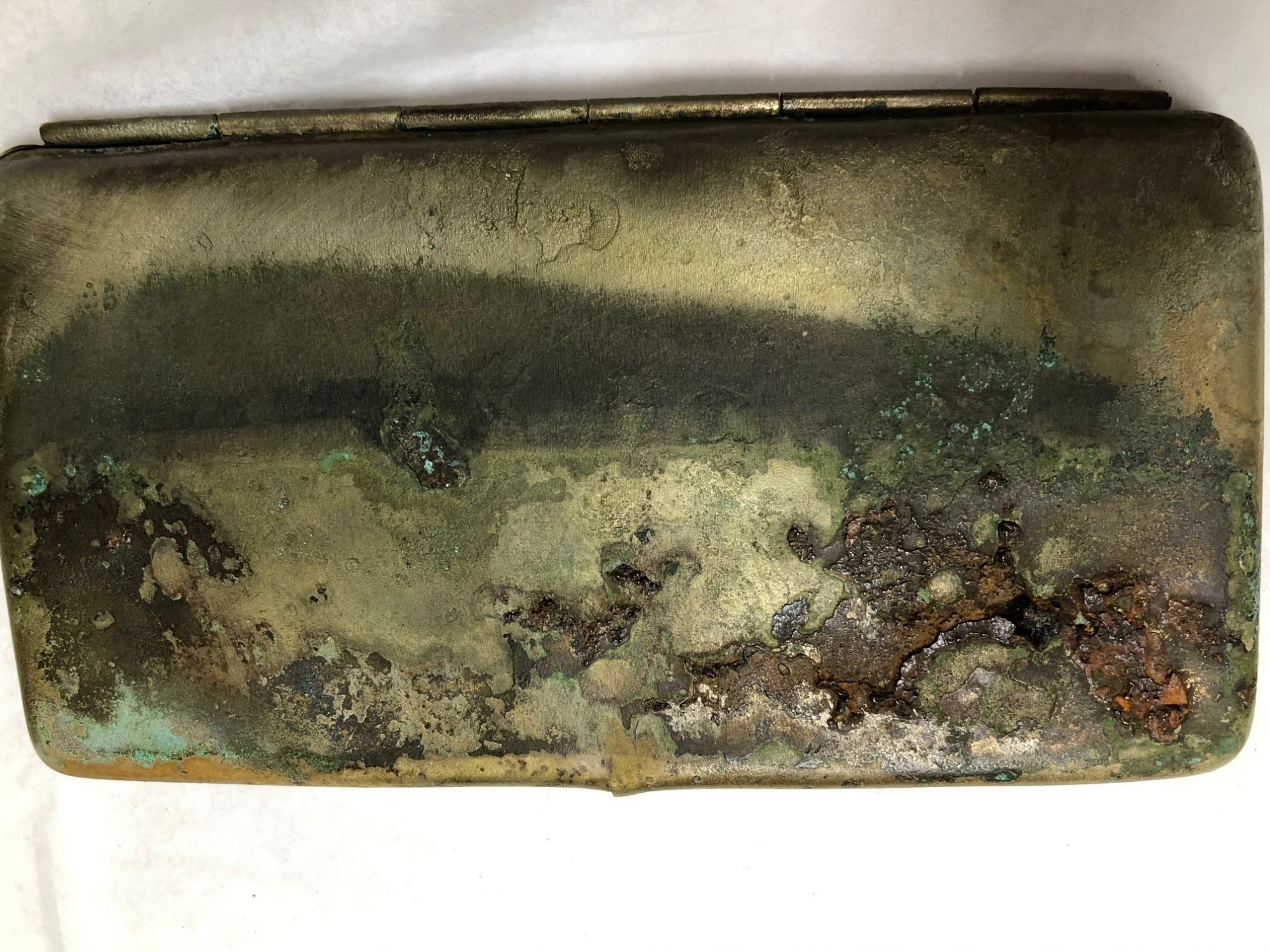 Mike Mountain Horse
Mike "Miistatisomitai" Mountain Horse was born in 1888. At the age of six, he attended the Residential school on the Kainai Blood Tribe reserve where he lived.
Mike's older brother, Albert, was the first Indigenous person from Alberta to join the military during World War I (WWI). However, Albert died in the German chlorine gas attack during the Second Battle of Ypres on April 22, 1915.
Mike Mountain Horse joined the Canadian Expeditionary Force in May 1916, seeking to avenge his brother and gain honour in battle. Mike first enlisted in the 191st Battalion and was later transferred to the 50th Battalion. During his two years of service, Mountain Horse fought at the battle of Vimy Ridge, Hill 70, Cambrai, and Amiens.
Mike returned from the war in 1919. He was celebrated as a war hero and received the Distinguished Conduct Medal from the military.
In the years after the war, Mountain Horse joined the RCMP as a scout. He was also an artist and he worked with Blackfoot chiefs to create a traditional war robe, painting pictographs of his experiences of the war onto a buffalo hide. The robe is a record of war that memorializes the events of WWI from an Indigenous perspective – featuring the battles that Mountain Horse was involved in. Glenbow holds another of Mountain Horse's pictographs, which depicts a more traditional Blackfoot battle scene.
In the 1930s, Mountain Horse began writing a book-length manuscript. My People the Bloods was published in 1979, more than a decade after his death in 1964.
Like Mike Mountain Horse, Actor Eugene Brave Rock was born and raised on the Kainai reserve. Brave Rock has said that he based his character "Chief" in the 2017 blockbuster movie Wonder Woman, on Mike Mountain Horse.