Pick your adjective: fantastical, colourful, dazzling, stimulating, provocative… any of these words and more apply to the exhibitions opening at Glenbow in late June. From a true superstar of the contemporary art scene to exciting national and local artists, both renowned and emerging, the creative talent on display this summer at Calgary's public art museum will leave you moved, inspired, energized and…
Again, pick your adjective — you'll need words that can describe the brilliant and sparkly experience that awaits at Glenbow this summer.
NICK CAVE: FEAT.
June 29 – September 22
Organized by the Frist Art Museum, Nashville, Tennessee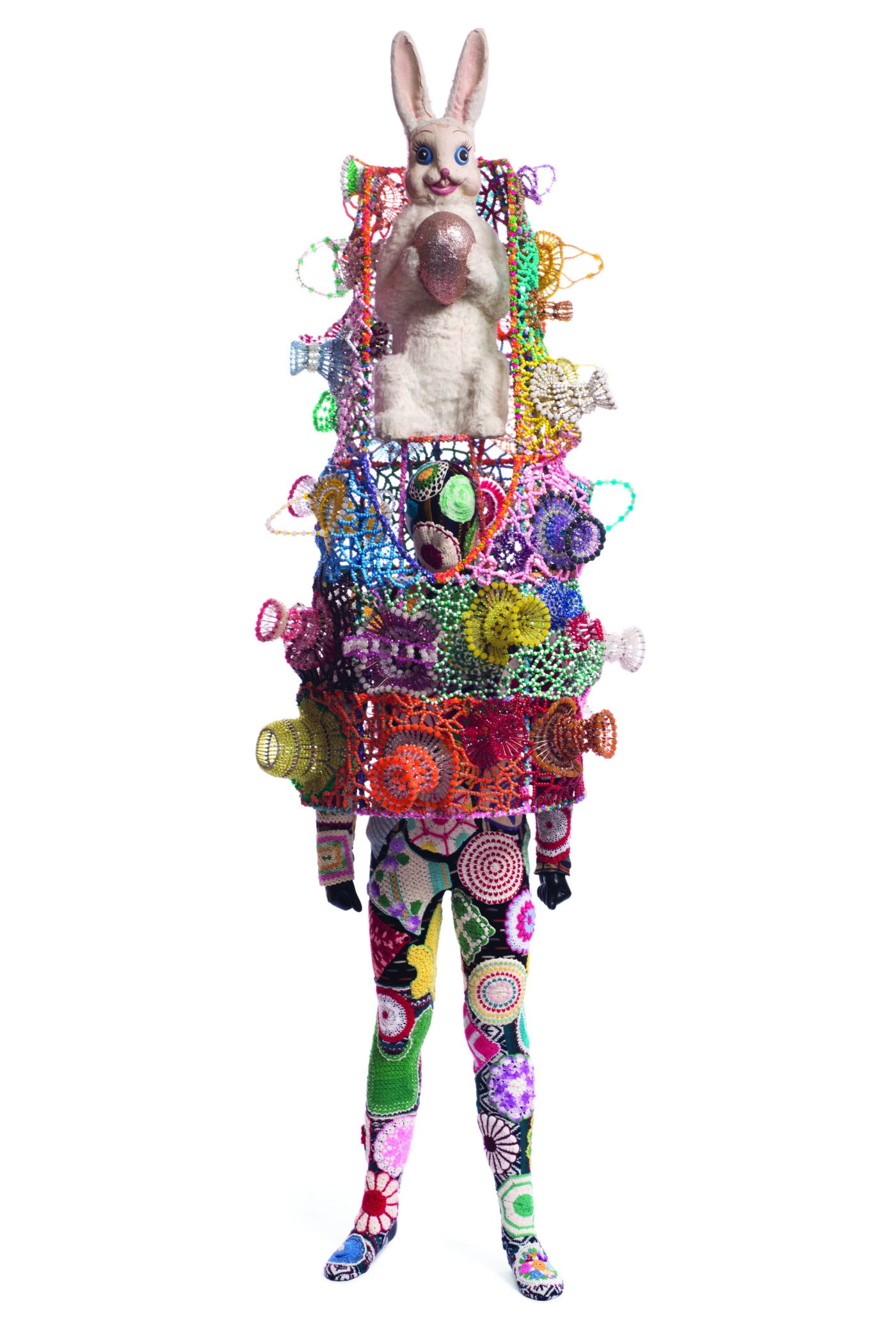 "If in our troubled time justice like beauty is in the eye of the beholder, Nick Cave's multi-dimensional celebration of sight, sound and the invisible rings the bell of justice loud and clear." – Bill T. Jones – founding Artistic Director of New York Live Arts and Co-Founding Artistic Director of Bill T. Jones/Arnie Zane Company
Glenbow is thrilled to present Nick Cave: Feat. the first exhibition in Canada solely dedicated to this singular and extraordinary artist.
Based in Chicago, Cave is one of America's most celebrated and iconic contemporary artists. His creations, bursting with colour and texture, are optical delights that can be enjoyed by audiences of all ages and backgrounds. A deeper look reveals that they speak to issues surrounding identity and social justice, specifically race, gun violence and civic responsibility. Along with broadcasting an increasingly urgent call for equity, Cave wants his art to spark viewers' imaginations and inspire compassion, mutual understanding, and collective dreaming.
This major touring exhibition features Cave's signature human-shaped sculptures, known as soundsuits, which the artist first developed as a response to racial profiling in the wake of the 1992 beating of Rodney King by Los Angeles police. The suits are intended to obscure race, gender, class and identity and challenge people to see beyond what is on the surface.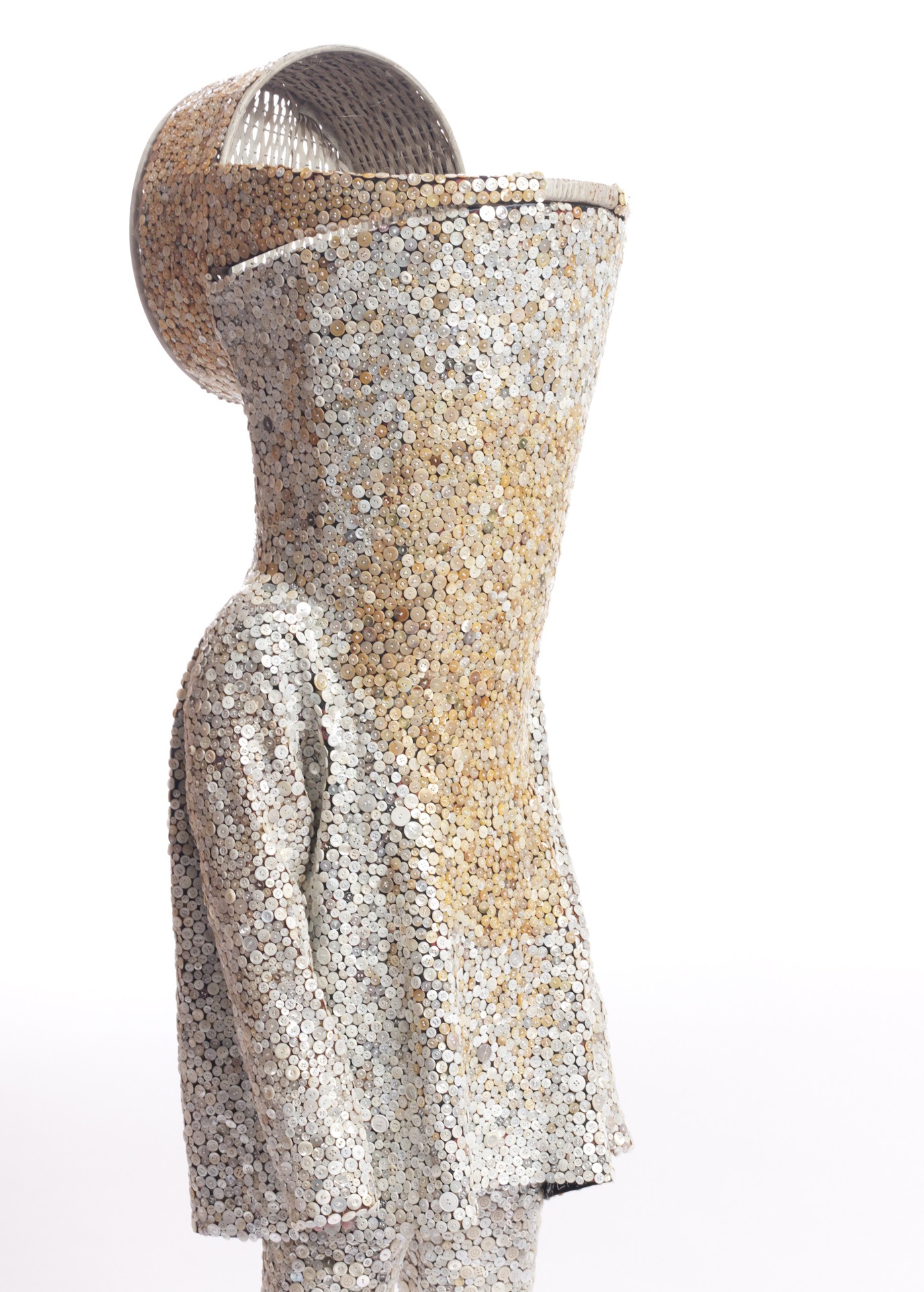 Since then Cave has created more than 500 soundsuits, often in response to urgent and tragic events. Cave's soundsuits and installation works are his way of creating and sharing optimism in the face of despair and outrage.
Feat. is intended as a survey of a rich career that has encompassed performance art, video, dance, fashion and sculpture in equal measure. The exhibition's title refers to the exceedingly hard work that goes into attaining success (it takes, for example, roughly seven hours to hand-sew just one square foot of a button soundsuit).
Through this immersive exhibition Cave hopes to provide a transformative place where your dreams can soar.
Glenbow is the only Canadian stopover for Nick Cave: Feat.
ED PIEN: OUR BELOVED
June 29 – September 22
Organized by Glenbow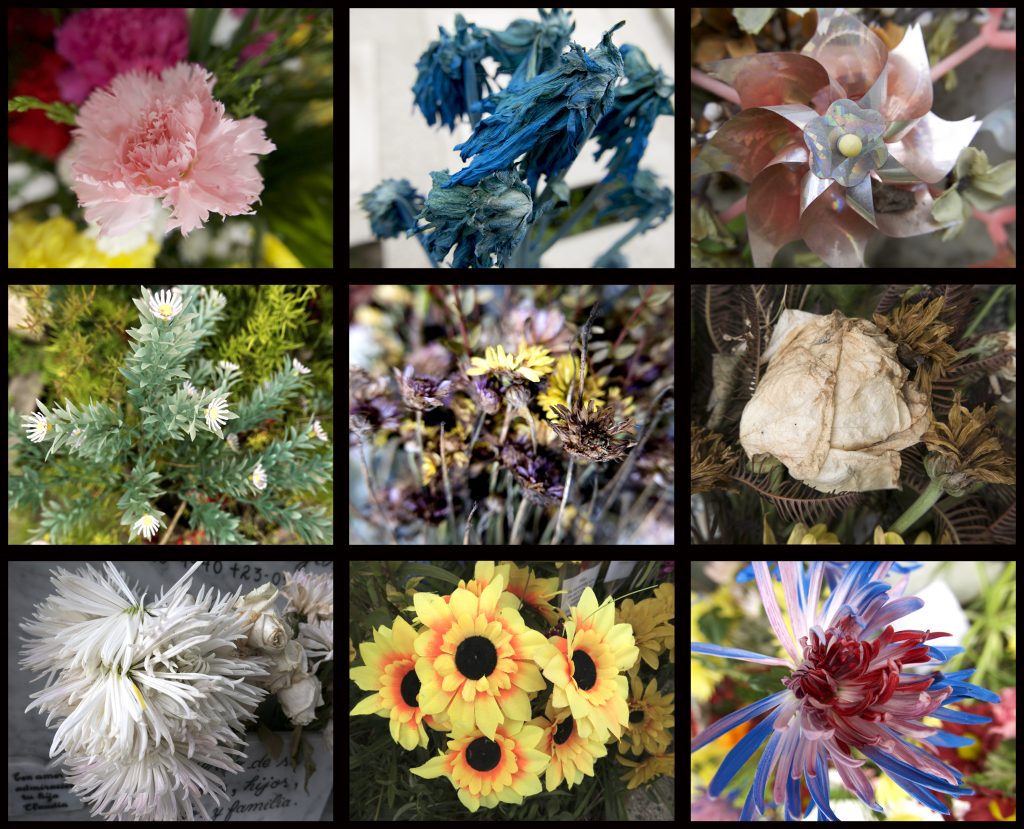 Ed Pien's 144 framed photographs of flowers are hung together in a monumental, wall-filling installation. The artist photographed the flowers at gravesites at a cemetery in Santiago, Chile which is the final resting place for many political dissidents and victims of the murderous reign of dictator Augusto Pinochet between 1973 and 1990. For Pien, the colourfully decorated burial sites seemed to be overflowing with love and joy in remembrance of lives once lived. By presenting a great number of floral images together, he borrows the acts of devotion and memorial of strangers, in order to share some of the big, complex and touching emotions that all people experience when dealing with death and loss.
Ed Pien is a Canadian artist based in Toronto. He has been making art for over 30 years. Born in Taipei, Taiwan, he immigrated to Canada with his family at the age of eleven.
SECOND SKIN
June 29 – September 15
Organized by Glenbow
Curated by Sarah Todd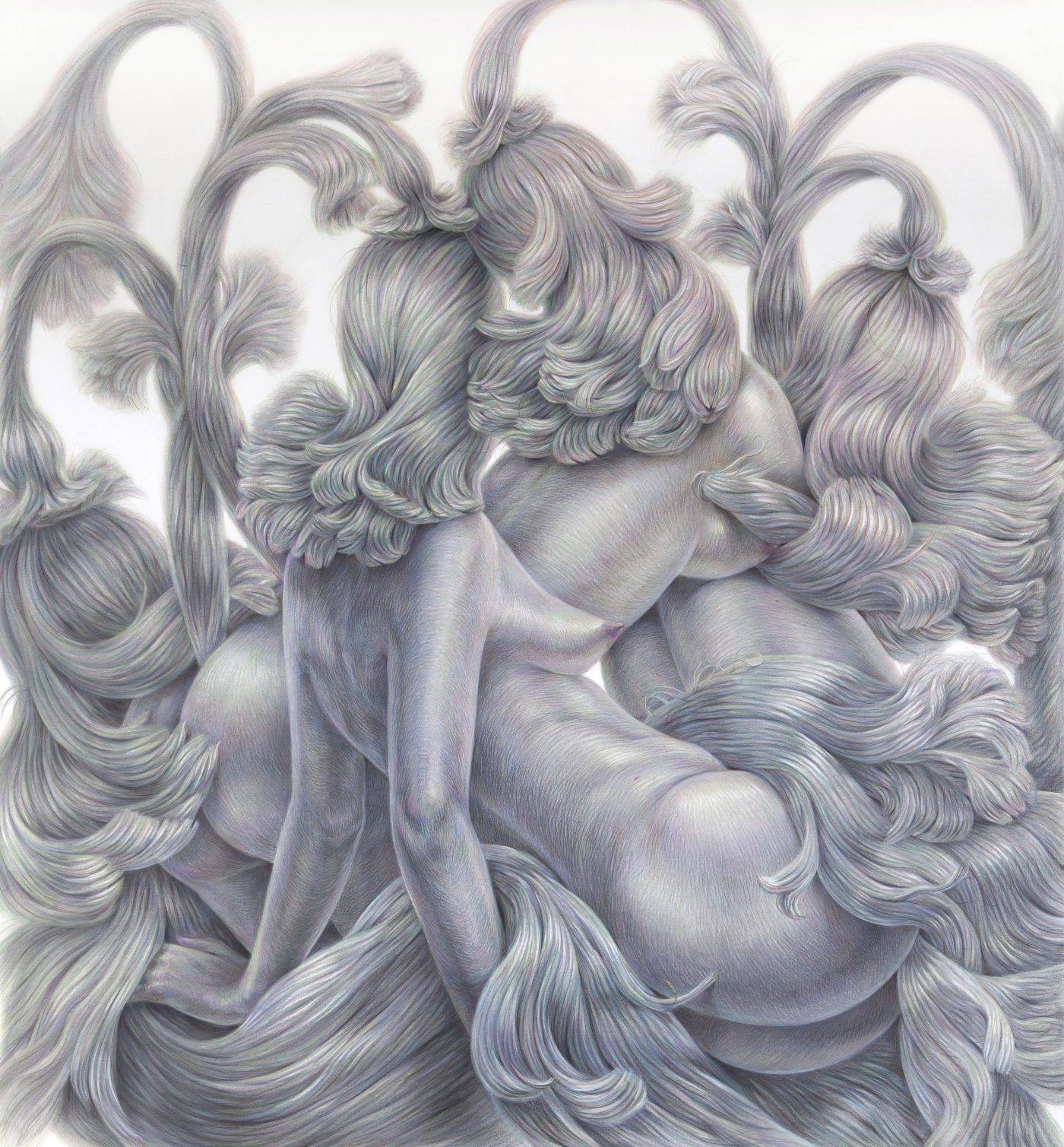 Second Skin is an exhibition of contemporary art that features work by five Canadian artists who explore the transformative potential of adornment, costume and disguise. Brendan Fernandes' and Skeena Reece's work both involve the use of masks, with Fernandes photographing the insides of a collection of African masks while Reece contributes a mask of Marlon Brando in the guise of the Godfather. (Her work honours the actor's commitment to First Nations peoples when he declined his best actor award for the Godfather at the 45th Academy Awards.) Renowned photographer Barbara Astman's large-scale photographs address aging and identity and Winnie Truong uses watercolour and pencil to create portraits of faces that are intricately covered by fantastical technicolour hairstyles. Finally, Calgary's Tia Halliday literally inhabits her large scale fabric paintings — bodies and limbs poking out of the frame of the picture.
These works demonstrate that the ways in which we cover the body have the potential to reveal as much as conceal.
ONE NEW WORK: KENT MERRIMAN
June 29 – September 15
Organized by Glenbow
Curated by Nancy Tousley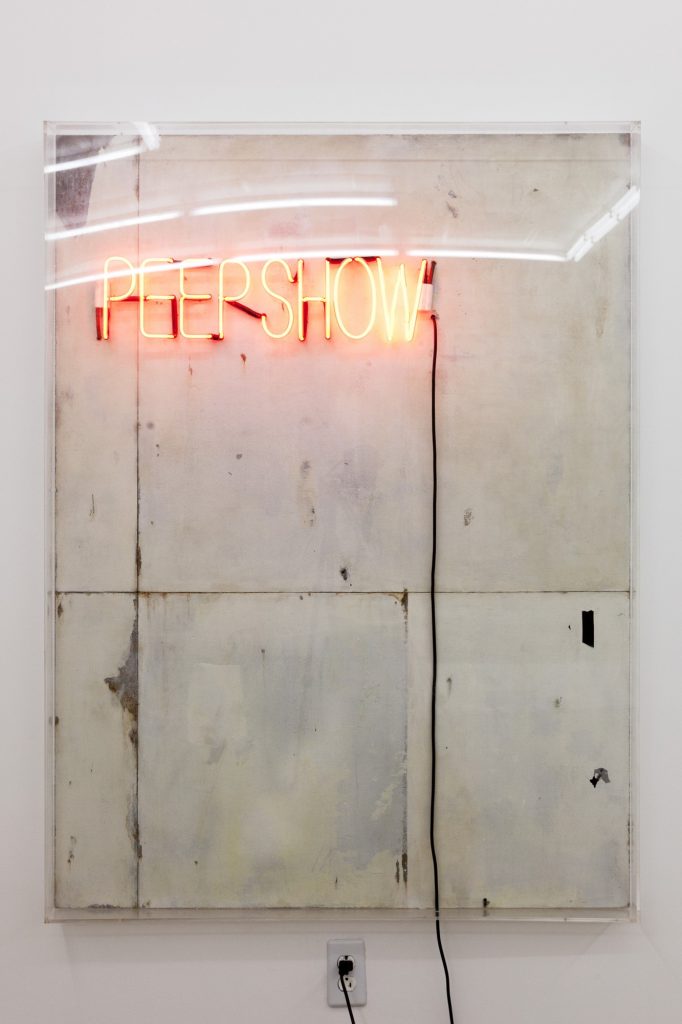 The ninth installment in curator Nancy Tousley's ongoing series features new work by emerging Calgary artist Kent Merriman, whose highly realistic work fools the eye. Evoking streets and surfaces ravaged by time, these hybrids of painting and sculpture create sly illusions as they expertly simulate such things as sections of walls, flattened cardboard boxes, poured concrete and clear plastic baggies.
Images: Nick Cave, Soundsuits, 2016 and 2013, Courtesy of the artist and Jack Shainman Gallery; Ed Pien, Our Beloved (detail), 2016, Courtesy of the Artist; Winnie Truong, Belle Narce, Courtesy of Erin Stump Projects, Toronto; Kent Merriman, Peepshow, 2015, Courtesy of the Artist