Glenbow's goal is to collect and share stories that matter to our community. The Recent Acquisitions series of exhibitions offer an opportunity to show how Glenbow's collection is growing and evolving. Each of these objects or artworks holds a story (maybe even a few). They can also inspire new stories, gaining life and purpose from those who come to visit them.
But, just how does Glenbow go about determining what kinds
of items should be added to our collections? Daryl Betenia, Glenbow's Manager,
Collections, walks us through the process.
How do you determine if something is worth adding to the museum's collection?
We look at several factors when considering an acquisition. The first being, does it fit within our mandate? Our primary focus for the Art collection is western Canada, although we selectively collect art from throughout Canada and internationally. For Cultural History, our mandate is southern Alberta and Calgary; for Indigenous Studies, our focus is primarily on the Plains, however we also collect material from other parts of Canada if we already have objects from the area or group being considered. We also collect a small number of international pieces. In Military History, we will look for a connection to an individual or a group from southern Alberta or Calgary.
We also look at the object/artwork itself. With an artwork,
for example, we consider the artist and determine whether or not the piece
being offered is a good example of their work, what we already have in the
collection and whether or not we feel it is worthwhile to add more works by
that artist. We also look at connections between artists in our collection, the
condition of the work and the complexity of storing and caring for the work.
How has the museum's acquisitions philosophy changed over the years?
In Glenbow's early days, the collecting was very broad and quite eclectic. The result was a very large number of objects from all over the world, not necessarily with a great deal of focus. As Glenbow grew we recognized that our collections would be more meaningful if we focused our collecting on well-defined mandates. Over time our mandate became more focused on western Canada and southern Alberta, and collecting plans were developed for each collection area: Art, Cultural History, Indigenous Studies and Military History.
How is material used when it's not on display?
Researchers in a variety of fields regularly access the collection, as do the families of donors, and other members of the community if they have an interest in a particular artist or type of artifact. We also provide broad access to the Indigenous Studies collection to First Nations groups from southern Alberta and from throughout Canada. Additionally every year we lend hundreds of objects and artworks to other galleries and museums throughout Canada, the United States, and occasionally in Europe.
Recent Acquisitions 2018: Select Highlights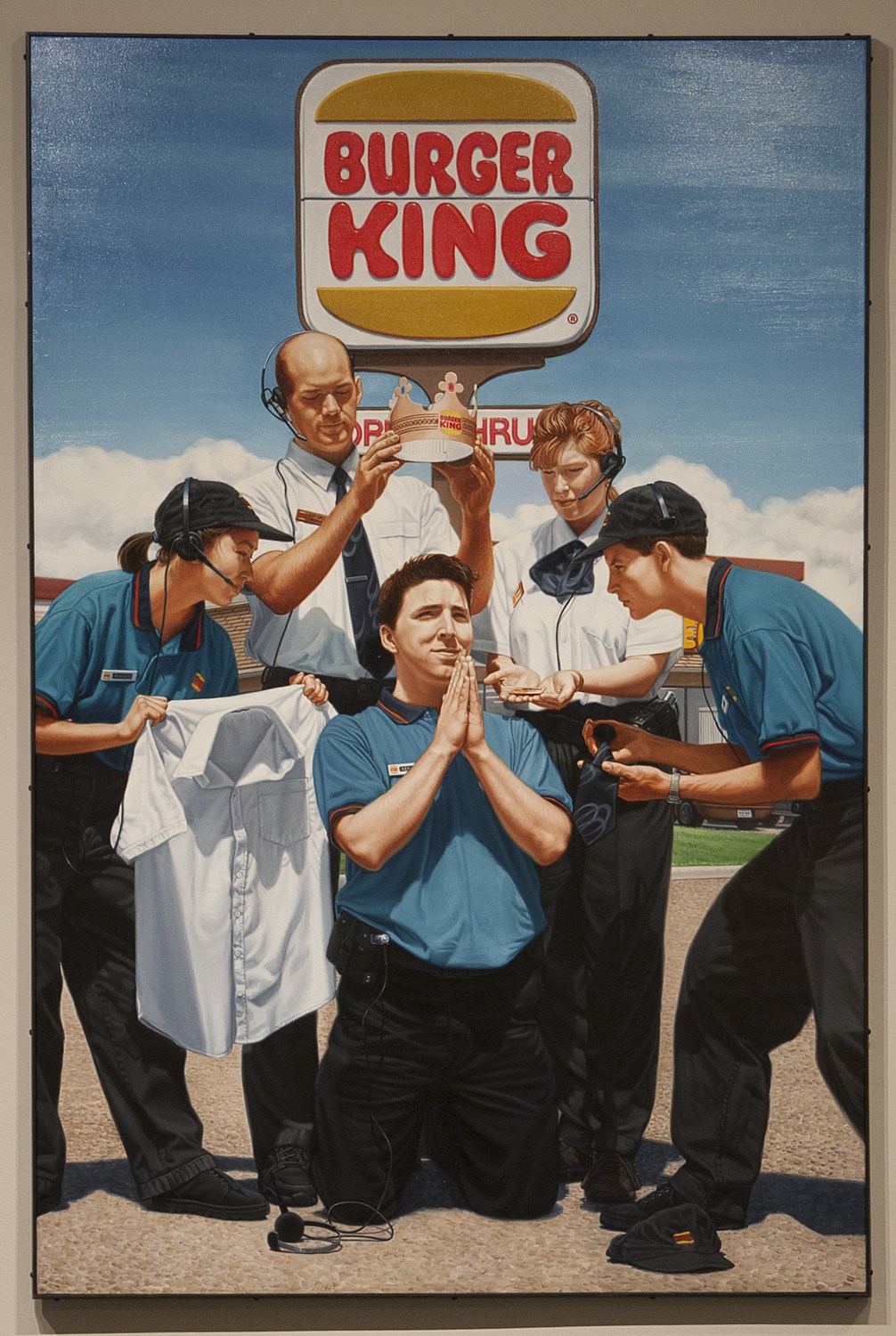 Chris Woods, Behold the King, 1997
Since the 1980s, Chris Woods has created hyper-realistic paintings dedicated to examining the impact of popular culture on society. Behold the King is an example of his early work, which focused primarily on his close friends and the consumer landscape of fast food restaurants, convenience stores and shopping malls.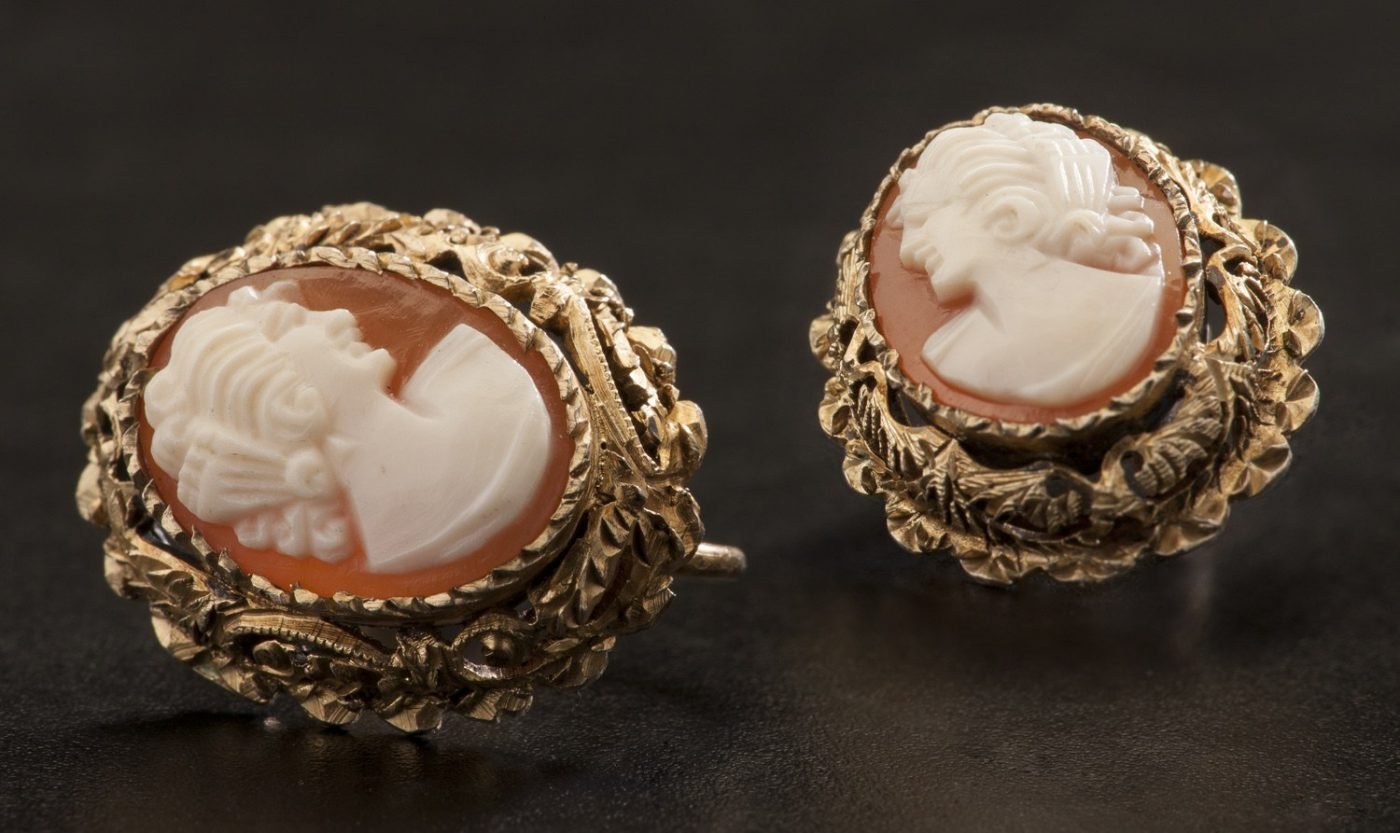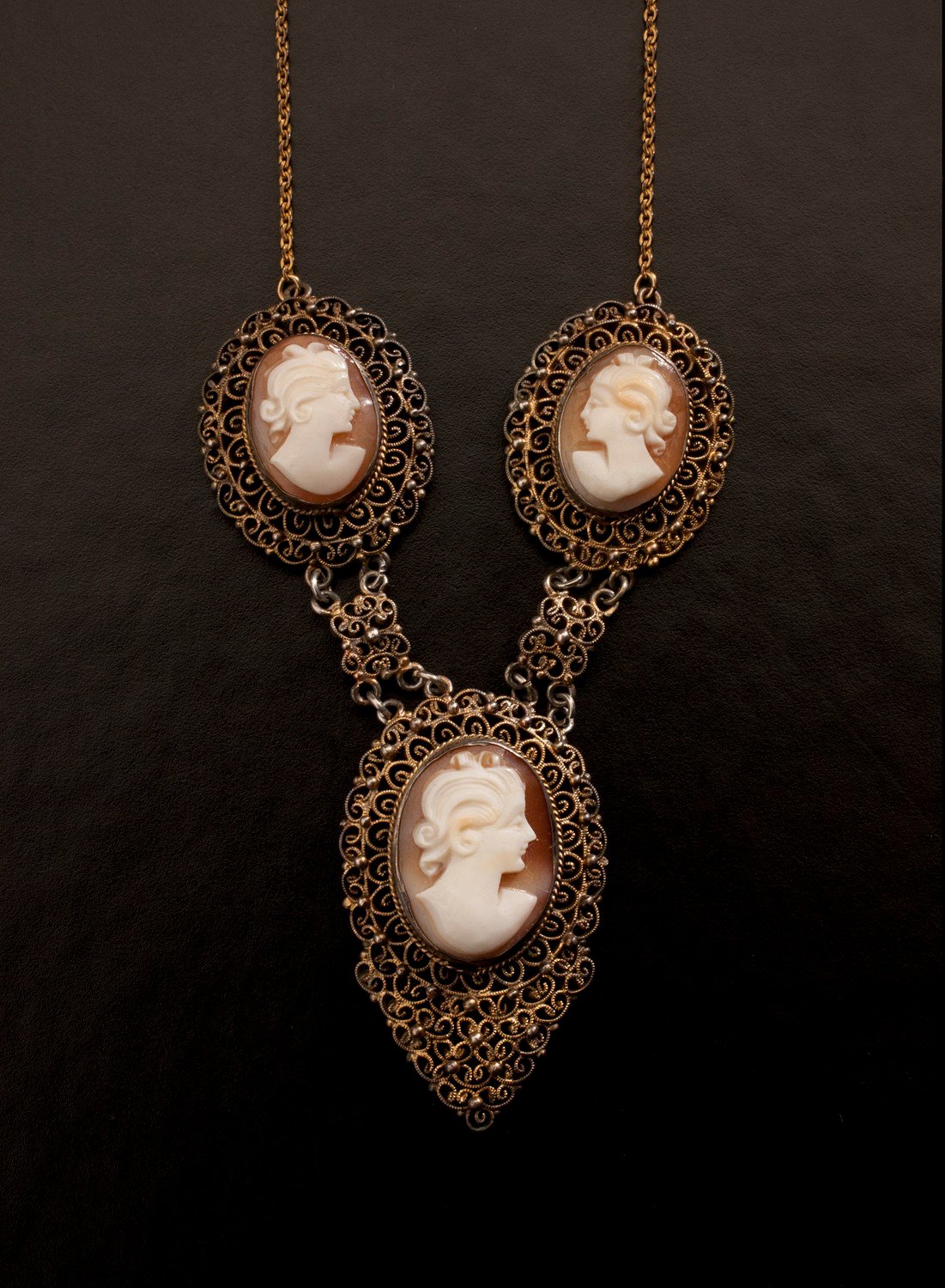 Necklace and Earrings, ca. 1910;
Gift of Jean Geddes (inherited from the Morrison Family)
This jewellery set belonged to the donor's grandmother, Bertha Morrison of Lacombe, Alberta. Cameos were a popular form of jewellery during the Victorian era and afterwards, and this set reflects the sensibility and stylishness of an upper middle-class woman of the time.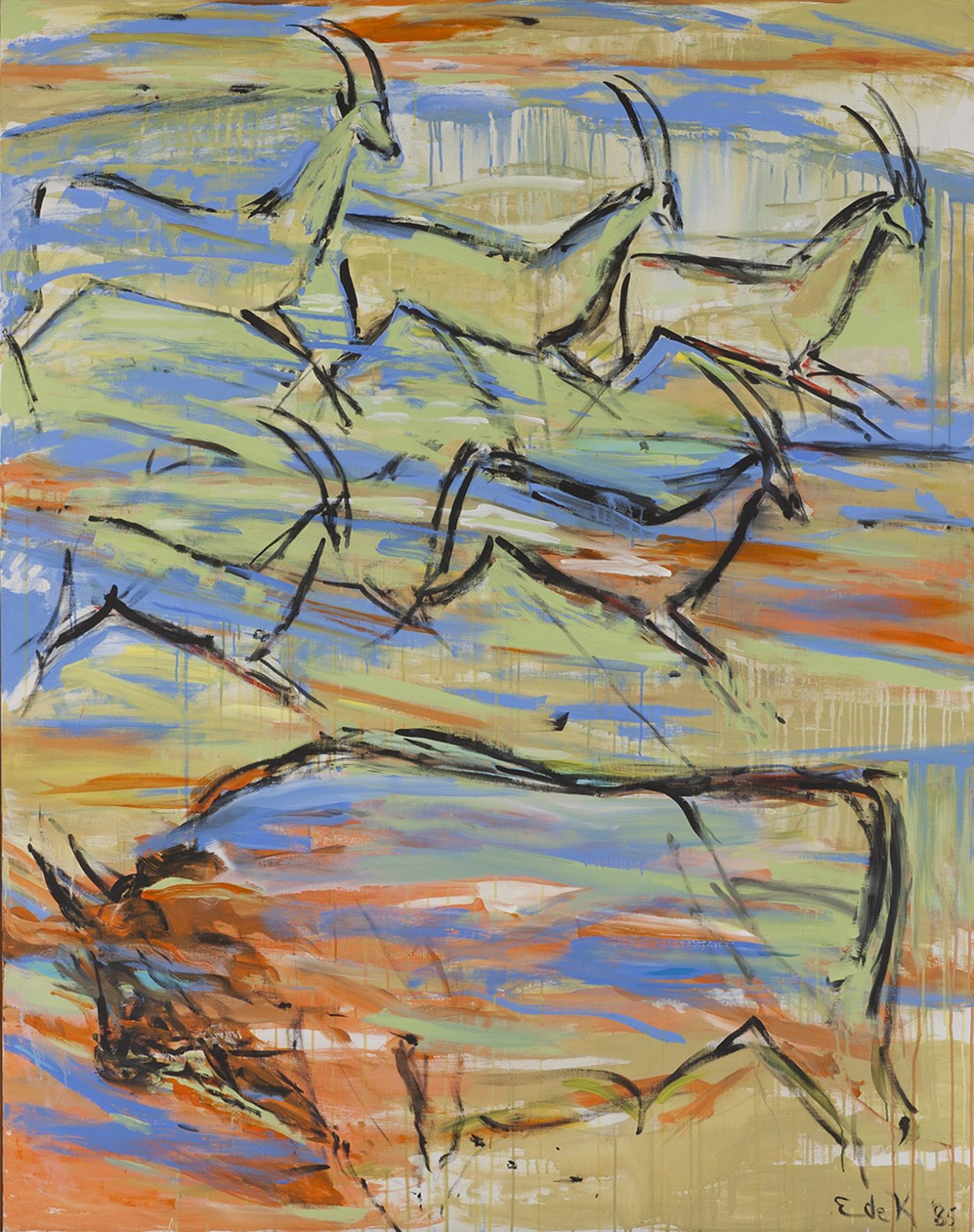 Elaine de Kooning, Elands and Bull (Cave #46), 1985
Elaine de Kooning was an important American painter and educator. Elands and Bull is from de Kooning's Cave series, a body of work inspired by images in the Lascaux and Altamira caves in France and Spain, respectively. De Kooning felt there was a kinship between the directness of cave art and modernist painting in that they share an affinity for common forms and are disinterested in pictorial illusion.