Although our Winter 2020 exhibition season officially kicks off on February 8, that's not the end of our new offerings. We've dug deep into our collections, collaborated with some amazing individuals and institutions, and have come up with a full slate of shows that will open throughout February and March. Come discover the stories only Glenbow can tell…
Dynamic Connections: Threads of Living Memory
Stitching has connected women across Inuit Nunangat from time immemorial. Through beading, stitching and embroidery women created living memories, both literal and symbolic that connected them to past and future generations. Textiles reflected a belief in the continuum and inter-connectivity of all life and spirit — of all that is, of all that has been, and of all that is yet to be.
Drawing on Glenbow's Inuit textiles collection, as well as select pieces on loan from other institutions, this exhibition will feature a diverse array of objects and materials, ranging from toys to clothing, wall hangings and rare, natural dye pieces. These textiles are expressions of the dynamic connections between the makers, the viewers, the land, the spirit world and future generations.
"The women who created these pieces put their memories into their work – they're stitching in honour of the past and the people who taught them," says exhibition curator Joanne Schmidt. "The ingenuity and creativity of artists in the north has existed from time immemorial but has taken on new forms and will continue to evolve through future generations. I'm hoping that people who come to look at this work will feel a connection to the people who created it – that they'll be able to see the living experiences that are the manifestation of this art."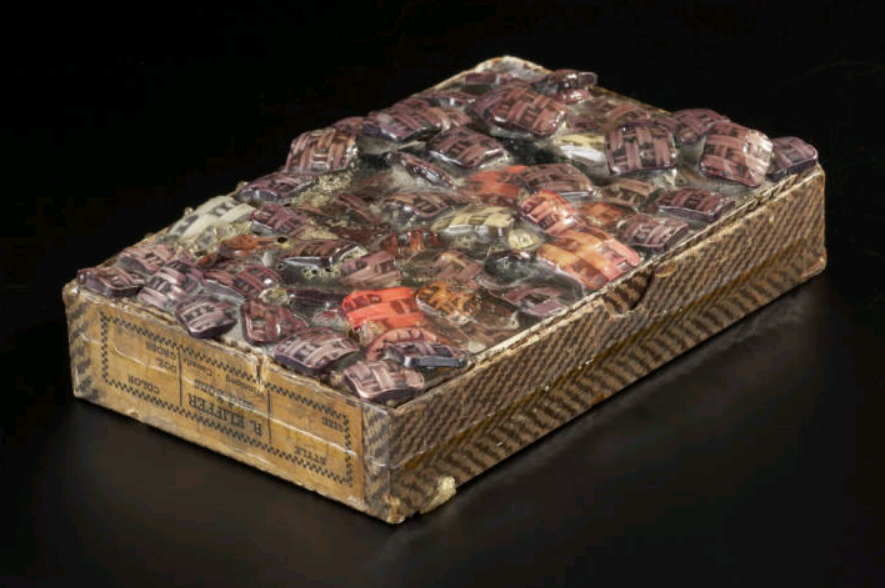 Beeswax, humour and social commentary are the key ingredients that bind together this selection of art by senior Canadian artist and feminist icon, Aganetha Dyck. Two bodies of her work will be represented here: Canned Buttons from the Large Cupboard (1983 – 1984), an array of jars and containers filled with buttons and various other materials. Many of the jars are worn and the material inside is murky, eliciting both a sense of humour and revulsion; and Handheld Between Index and Middle Finger (1987) – cigarettes encrusted and personalized with strange objects such as pearls, metal, cloth, Christmas holly, a fake diamond, bits of brush, held in place with beeswax, wire and plastic tubing.
Aganetha Dyck grew up in a Mennonite family on a grain farm near Marquette, Manitoba. She began taking art classes as a young housewife in Saskatchewan in the mid-70s. In 1981, she moved with her family back to Manitoba and began taking art classes at the University of Winnipeg. Throughout the long and fruitful career that followed, she has exhibited extensively in Canada, the United States and Europe. Her work has been discussed in terms of feminism, as critique of gendered labour and in terms of the production of knowledge.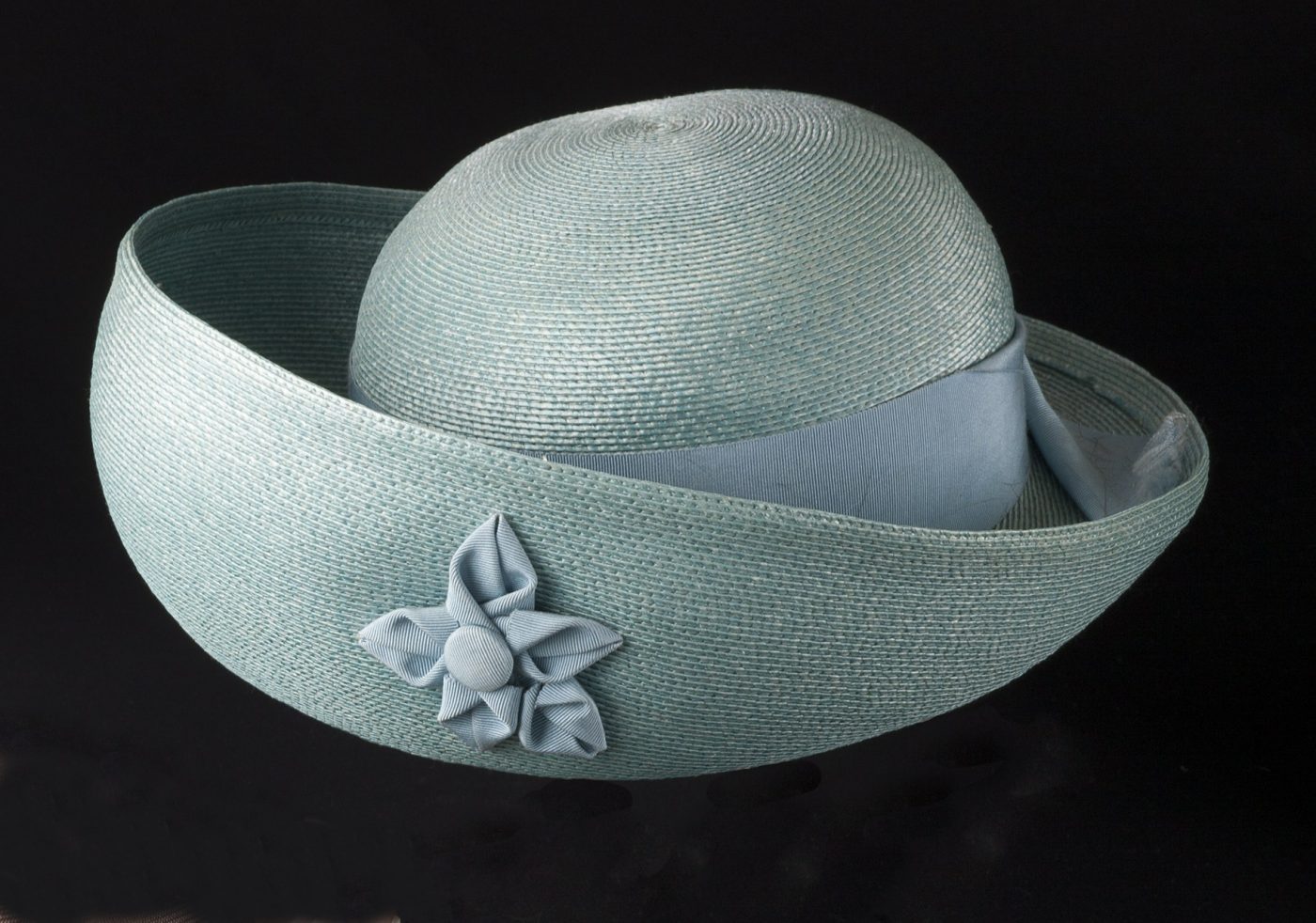 We all know Glenbow wears many hats, but wait until you check out the most recent additions to our growing fashion collection – 11 fashionable women's hats dating from the 1940s to the 1970s. Plus great Modernist and contemporary art from the likes of John Chalke, Carl Beam, Marion Nicoll and Barbara Tipton, among many others, and an array of fascinating cultural history objects.
Metamorphosis: Contemporary Canadian Portraits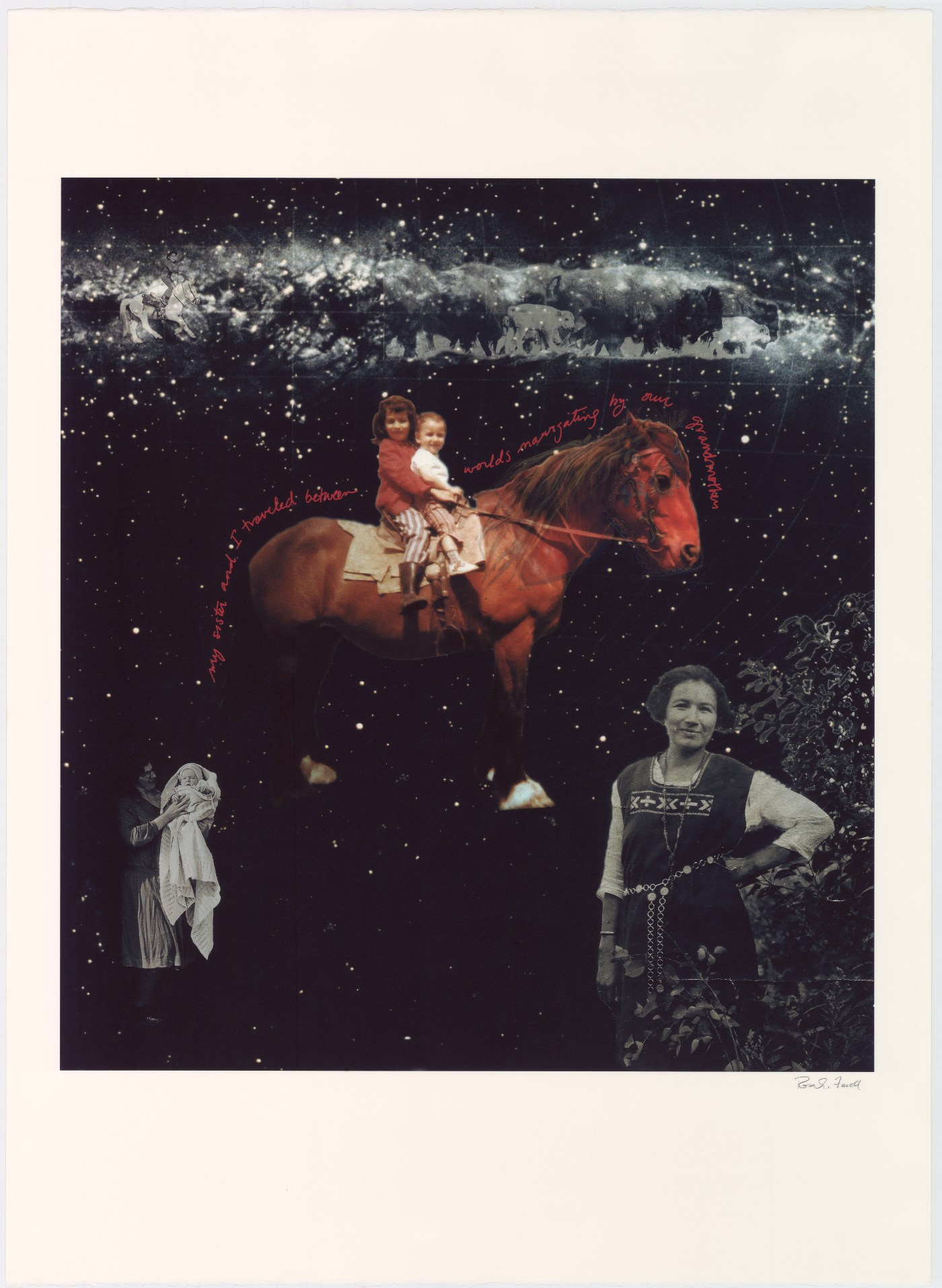 This latest collaboration between Glenbow and Library and Archives Canada (LAC) explores themes of transformation over time whether through mortality, renewal or commemoration. The exhibition includes portraits drawn from the Glenbow and LAC collections, by artists such as Arnaud Maggs, Evergon, Rosalie Favell, David Neel and Sara Angelucci.
LAC is home to many of our country's most important portraits. These historical and modern works provide a unique visual history of Canada, interpreted on a human scale, through the faces of individuals, known or unknown, who have shaped and who continue to shape the history and culture of the nation. You can explore that collection at the online Portrait Portal.
Metamorphosis: Contemporary Canadian Portraits is third installment in a five-year collaboration with Library and Archives Canada in which Glenbow hosts a series of exhibitions drawn from the national portrait collection as well as our own collection.
Enclosing Some Snapshots: The Photography of Métis Activist James Brady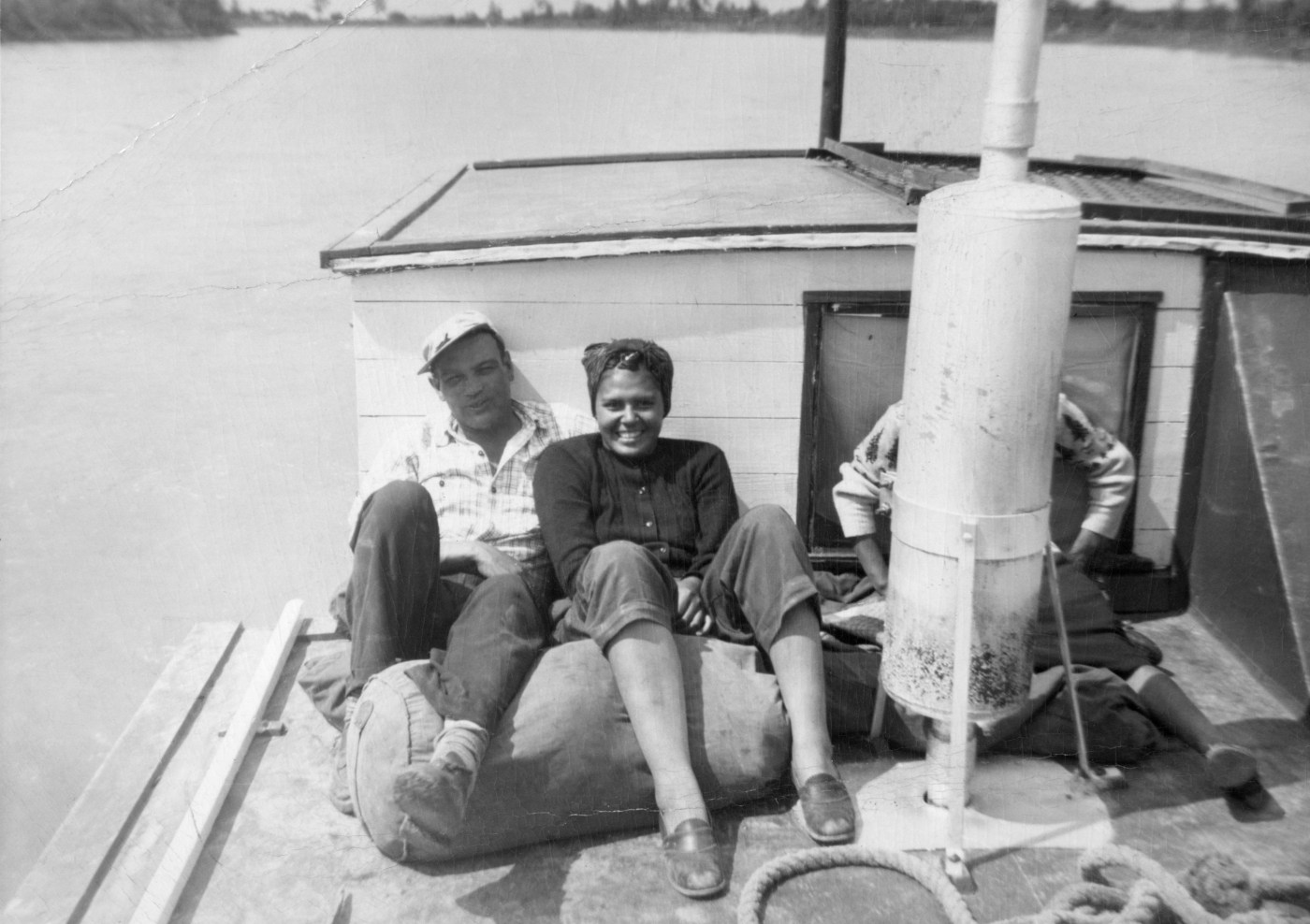 Finally, we're launching a very special exhibition curated by Paul Seesequasis. The Plains Cree writer, journalist and cultural activist has been gaining notice for his Indigenous Archival Photo Project, which has seen him researching and collecting images of First Nations, Inuit and Métis peoples from museums and archives across the country and sharing them on social media. For his Glenbow exhibition, Seesequasis has gathered a selection of Glenbow archival photographs by James Brady (1908 – 1967), an important activist and founder of the Métis Association of Alberta.
The photos come from a wide swath of Brady's life and experiences, from scenes of western Métis and First Nations communities captured between the 1930s and the 1960s, and from the battlefields of Holland in 1945 where he served with the Canadian Army.
While Brady was a foremost political organizer, surveyor and outdoorsman, he was also a prolific photographer with his camera always in tow. Intentionally or not, Brady's snapshots are now an invaluable record of Indigenous life and people in northern Alberta, Saskatchewan and Manitoba.