February is for photography! It's become an annual tradition at Glenbow to kick off the year with a great photo exhibition as we align with the annual Exposure Photography Festival, and this coming year is no exception. We're thrilled to bring you Vivian Maier: In Her Own Hands, chock full of stunning images by one of the most compelling and mysterious artists of the last century.

In addition, we're opening another Glenbow-produced exhibition with Maxwell Bates: The In-Crowd, which turns a fresh eye towards a relatively little-known period in the career of this much-respected Western Canadian artist.
And One New Work returns, featuring something new from a pioneer of the Calgary arts scene, the inimitable Ron Moppett!
That's just the start to the next great season at Glenbow. Stay tuned for Pt. II of our season preview which will cover even more exhibition opening later in February. We'll be bringing out more highlights from the Glenbow collection, including historical and contemporary Inuit textiles, a selection of artworks by Aganetha Dyck and a round-up of art and artifacts that we acquired over the course of 2019. Stay tuned!
Vivian Maier: In Her Own Hands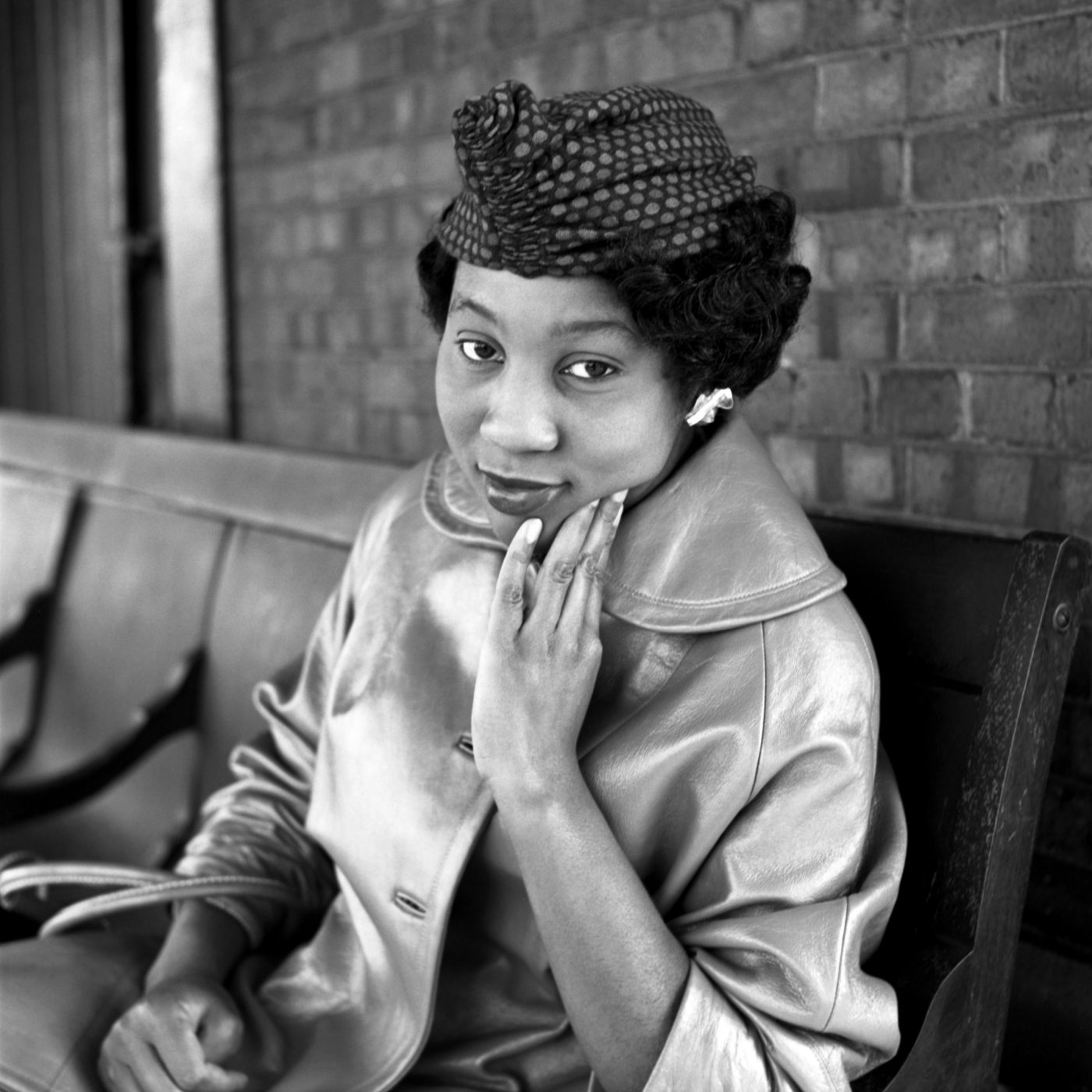 Opens February 8, 2020
Organized by diChroma Photography
Curated by Anne Morin
Runs until May 24, 2020
Vivian Maier: In Her Own Hands features over 100 revealing images of American city life in the 1950s, 60s and 70s as captured by one of the most enigmatic figures of 20th century photography.
Vivian Maier's fascinating story has inspired several books as well as the documentary film Finding Vivian Maier, which was nominated for an Academy Award in 2015. A Chicago-based nanny by trade, Maier secretly pursued photography in her spare time, eventually amassing more than 2,000 rolls of film, 3,000 prints and more than 100,000 negatives which she shared with virtually no one in her lifetime.
Maier's approach was remarkable in that she rarely took more than one frame of each image. Furtively, she documented the often manic rhythm of metropolitan life in the cities she moved through, particularly Chicago and New York. The exhibition also includes a small selection of images Maier took on a visit to Canada.
Maier's photography reveals her fascination with people and their place in the world. In one frame, we see Hollywood icon Kirk Douglas arriving at the New York première of Spartacus; in another, police and distraught onlookers hover over a figure laying prone on the sidewalk, a thin sheath of newspaper placed under her head to give a veneer of comfort. We infer that she is gravely ill or perhaps already passed.
Elsewhere, we see arguing adults and playing children, the interior of fine art gallery and an urban street scene, skyscrapers and quiet corners. With an emphasis on children, women, the elderly and the vulnerable, the breadth of her work also reveals a series of striking self-portraits. Maier's unique viewpoint captured fascinating characters and surprising moments on film. While much of her life remains shrouded in mystery, her work has been firmly embraced as that of a true master.
Vivian Maier's street and travel photography was discovered by John Maloof in 2007 at a local auction house in Chicago. Since her work came to light, Maier's indelible images have gone on to garner worldwide acclaim through several exhibitions, including Vivian Maier: In Her Own Hands.
Maxwell Bates: The In-Crowd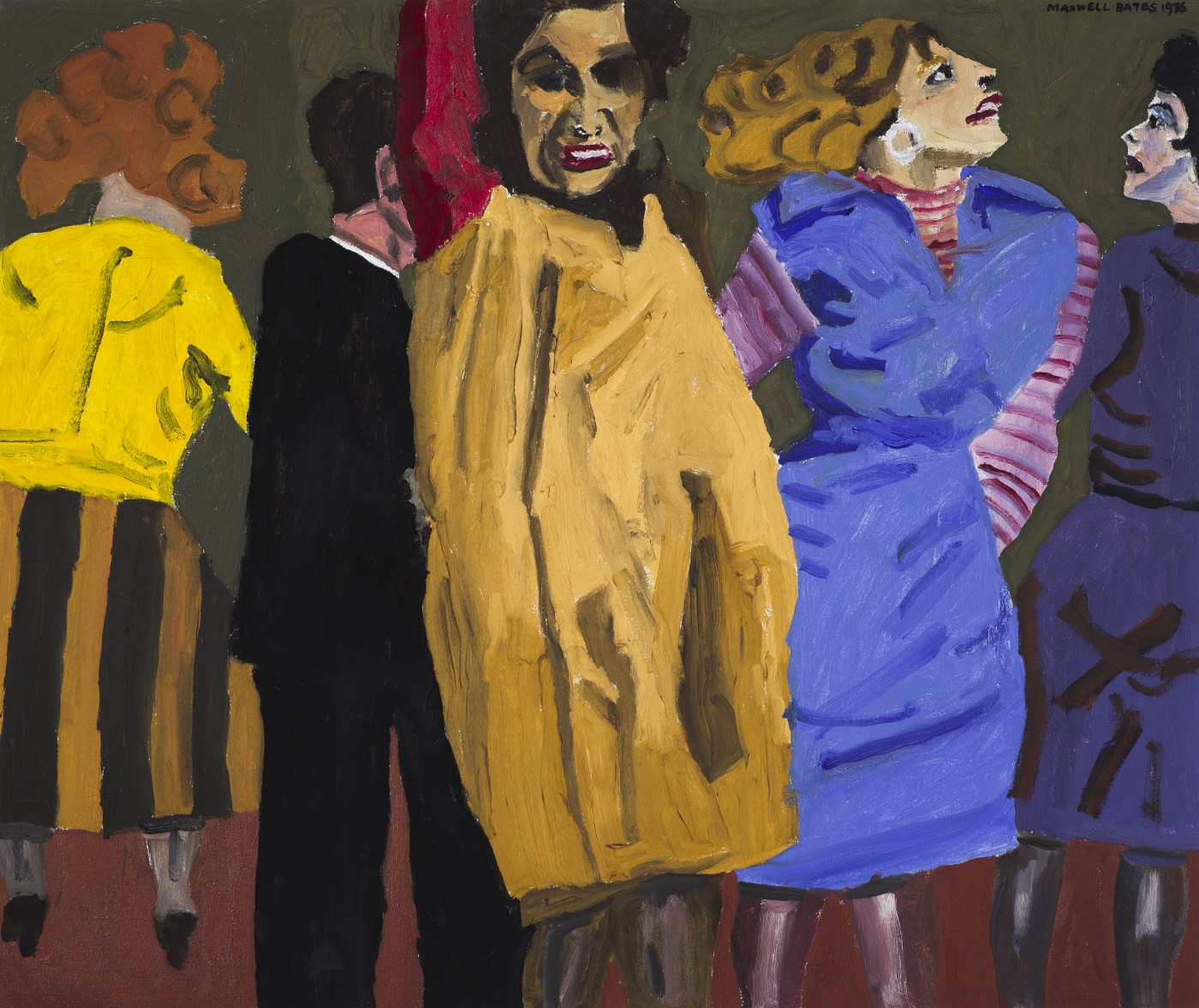 Opens February 8, 2020
Organized by Glenbow
Co-curated by Travis Lutley and Sarah Todd
Runs until May 24, 2020
After suffering a massive stroke at the end of 1961, renowned Canadian artist Maxwell Bates moved from his home in Calgary to Victoria, BC. Following his recovery, Bates resumed what would be the final phase of his career, and for the first time he was able to work as a full-time artist. Now relying entirely on the sales of his work for his income he was forced to engage with the art world in a way he had not since he began painting. Dealers, openings and parties became his new social scene and the subjects of his work. Bates felt the party paintings were some of his best work as they captured the subtle and complex qualities of relationships and interactions so well. Illustrating an artist's oscillation between observer and participant these complex paintings are vibrant, confrontational and brim with pictorial and social tension. They revel in Bates' shocking use of colour and tight perspective, creating a wild energy that allows the viewer to feel as though they're right there in the midst of the party.
The In-Crowd is a unique exhibition which brings together important material that has previously never been exhibited or discussed in this way. The exhibition consists of the best oil paintings from Bates' social bodies of work, and has been drawn from private and public collections from Victoria to Toronto. The In-Crowd demonstrates Bates' continued stylistic and subjective relevance to contemporary painting. Bates' perennial interest in the figure ran out of step with contemporary painting in the sixties and seventies, and so in a sense this exhibition presents work that may be more relevant now than when it was made.
One New Work
Ron Moppett: Do You Remember/Snow & Stars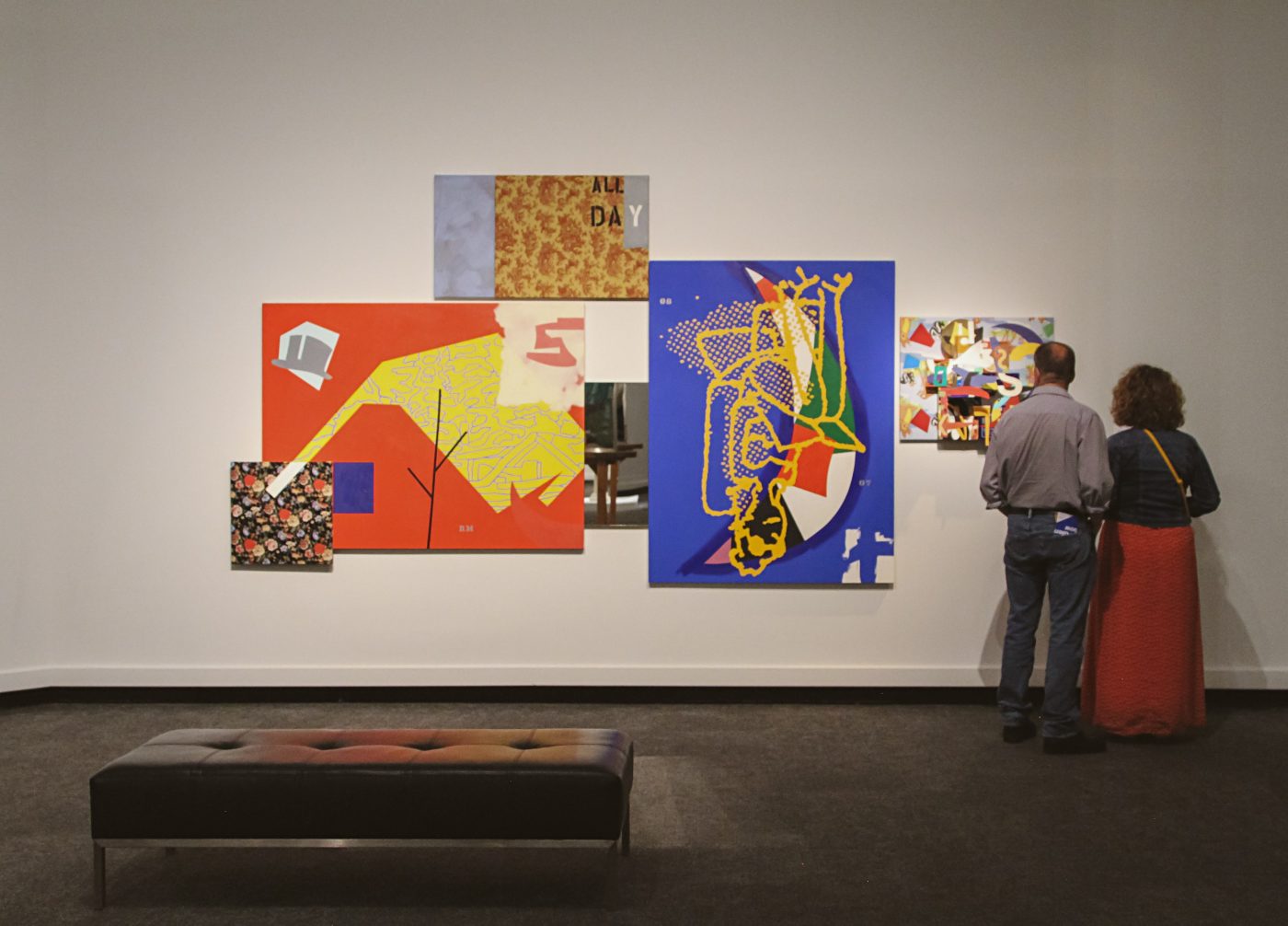 Opens February 8, 2020
Organized by Glenbow
Curated by Nancy Tousley
Runs until May 24, 2020
The 11th installment of award-winning curator Nancy Tousley's One New Work series turns its attention to one of the true pioneers of Calgary's contemporary art scene, Ron Moppett.
A Calgary-based artist of national stature, Moppett has also been an influential teacher, curator and gallery director. His art is distinguished by the incorporation of signs and symbols which denote personal experience paired with explorations of colour, texture and narrative devices.
"Ultimately, my work is about being an author, an image builder and at the same time, a viewer/reader/enthusiast of art and its many histories," Moppett once said of his practice.
This installment of One New Work — Ron Moppett: Do You Remember/Snow & Stars — will showcase this senior Calgary artist's work with a wrap-around painting, which includes new, recent and older work, and a mixed-media sculpture.