In February 2022, Shaw Family Foundation announced a $35 million donation to Glenbow in honour and memory of the late JR Shaw, one of Calgary's eminent business leaders. The donation establishes endowments to support free general admission for all visitors to the museum in perpetuity and the creation of an institute focused on art in Canada. In recognition of the donation, Glenbow will be renaming its newly renovated and revitalized building the JR Shaw Centre for Arts & Culture.
"Our family is proud to honour JR the best way we know how: by building upon his passion for art and artists in Canada and passing it along for future generations to enjoy without any barriers," said Julie Shaw, Chair/President, Shaw Family Foundation.
The JR Shaw Free Admission Endowment will make Glenbow the first major museum in Canada to offer free general admission when it reopens following its extensive renovations.
The JR Shaw Institute for Art in Canada Endowment will fund the ongoing delivery of a field-leading centre for excellence on the subject of art in Canada, a flagship Glenbow program. The JR Shaw Institute for Art in Canada will present annual exhibitions highlighting important works made in Canada and will offer residencies, fellowships and educational programs to advance artistic practices, foster research and inquiry and provide opportunities for diverse voices.
Glenbow at the JR Shaw Centre for Arts & Culture will anchor Calgary's downtown cultural district and help attract visitors to our vibrant, livable and safe city. 
The Legacy of JR Shaw (1934 – 2020)
From the simple idea of giving people more television viewing choices, JR built Shaw Communications into one of Canada's leading connectivity providers. The growth and success of both Shaw Communications and Corus Entertainment reflect JR's commitment to deliver excellence, his unlimited curiosity about technology, and his unwavering passion for innovation, all of which benefited the people of Canada from coast to coast.
As a brilliant leader and extraordinary entrepreneur, JR offered his expertise to many institutions and organizations, earning a reputation as an outstanding business leader in Canada who exemplified corporate social responsibility, ethics and entrepreneurship. He was a visionary of the media and telecommunications sectors in Canada, a dedicated philanthropist and devoted to his family and friends.
JR's career has been recognized with numerous awards, honours and accolades, including being named Officer of the Order of Canada, a recipient of the Alberta Order of Excellence, and honourary degrees from University of Alberta, University of Calgary and Graceland University in Lamoni, Iowa.
JR exemplified his profound love for art in Canada by supporting local artists, many of whom he considered personal friends. "We wanted to support art and artists in Canada because it is not easy making a living as a painter or sculptor in our country, and our art reflects its origins," JR shared about the passion he and his wife, Carol, held for art in Canada. Shaw Family Foundation's donation in JR's honour will continue his legacy of support for art and artists in Canada for generations to come.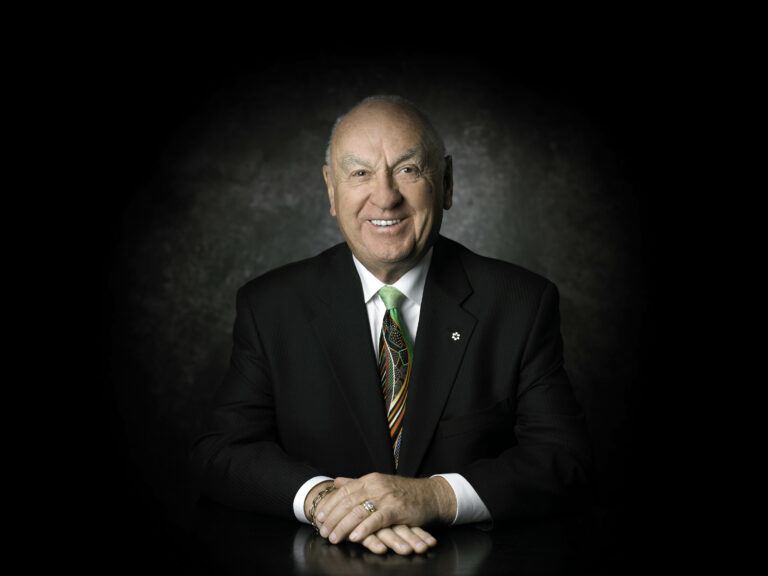 "We hope this gift the Shaw Family and Shaw Family Foundation have given will really entice others in Calgary, Alberta and Canada to join in and vitalize the art community and make Calgary a cultural hub."
Julie Shaw, Chair/President, Shaw Family Foundation