Thank you for considering a Gift of Securities to Glenbow
Gifts like yours support our mission of making more art and culture accessible to more people and ensure that everyone who experiences Glenbow leaves with something to share.
Donations of publicly traded securities take various forms, such as:
Shares
Bonds
Units of a mutual fund
To make an electronic Gift of Securities to Glenbow, simply CLICK HERE to download the 1-page form.
Donating publicly traded securities directly to Glenbow offers a significant tax advantage compared to selling the securities and then donating the cash proceeds.  The chart below is a simple illustration that estimates the tax advantage when you donate eligible securities directly.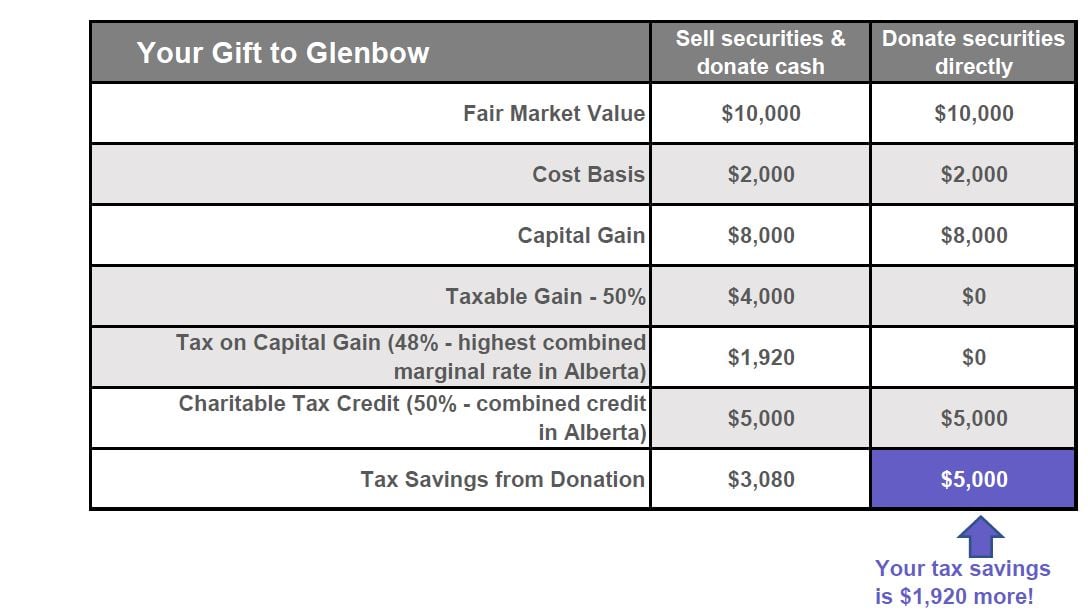 Should you have questions about making your contribution through a gift of securities, please contact:
Wendy Fallon
Manager, Funder Relations
wfallon@glenbow.org
Each investor situation is different and we recommend you check with your tax and investment advisors with respect to your planning; but generally speaking, donating securities directly saves tax.