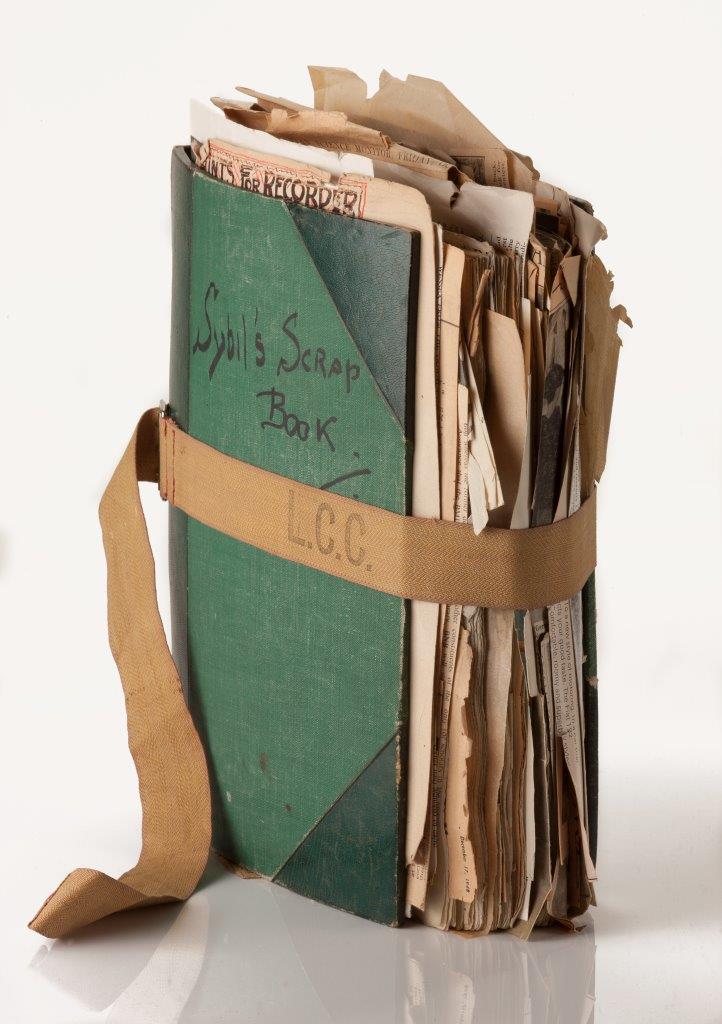 At Glenbow's downtown museum location, we hold library and archives material (documents, journals and photographs) related to local community art and cultural organizations, art history, artist's files, art books, photography and other material that enhances Glenbow's unique role as a significant research centre for western Canadian art.
Glenbow is home to research collections for several prominent artists including: Sybil Andrews, Henry George Glyde, Laurence Hyde, Walter J. Phillips, Carl Rungius and Margaret Shelton. 
To learn more about Glenbow's library and archive collection, contact us at archives@glenbow.org
The Glenbow Western Research Centre
Located at the University of Calgary campus, the Glenbow Western Research Centre has extensive holdings of unpublished documents and photographs related to the history of Western Canada. This includes approximately 22 million pages of textual records, two million photographs, 125,000 books, 15,000 maps, 600 hours of audio recordings, as well as 4,000 videos and films. 
The purpose-built research centre opened in 2020 and is located at the high-tech Taylor Family Digital Library building. It is easily accessible by public transit and is free to access for the general public, as well as students and academic researchers. 
Contact the Glenbow Western Research Centre at archives@ucalgary.ca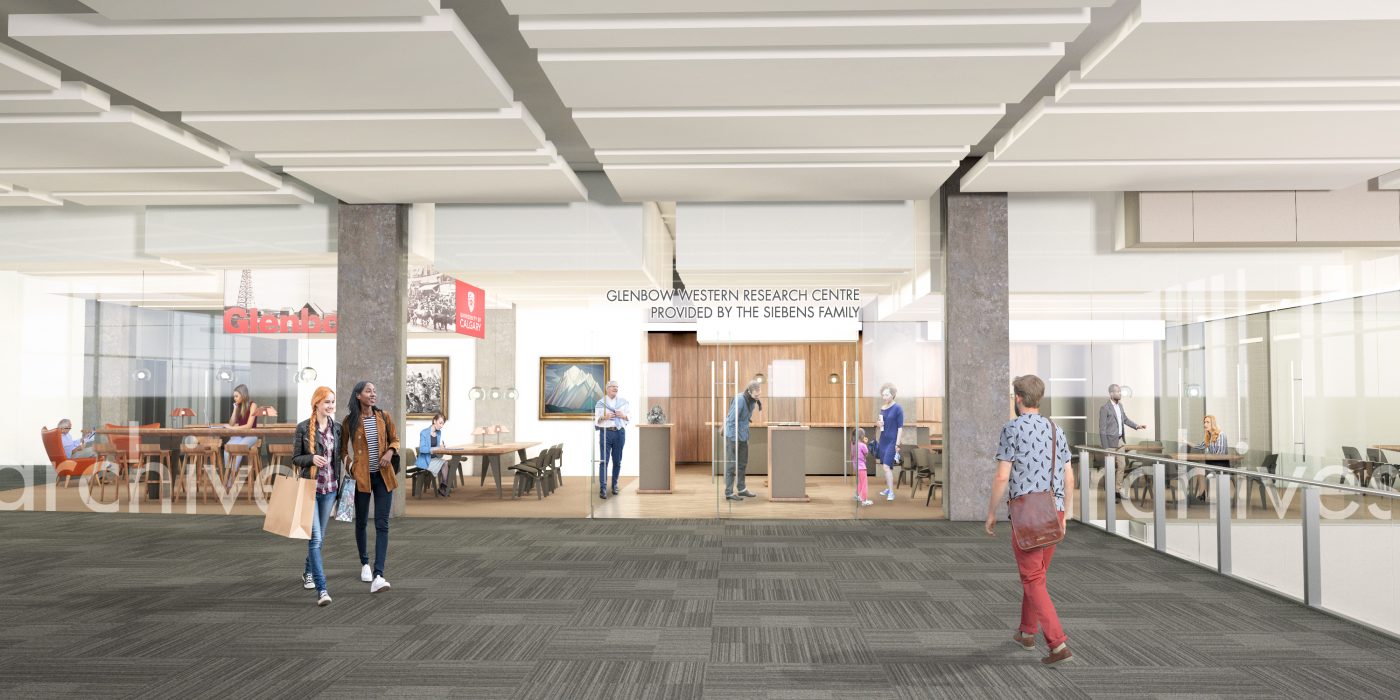 More about Glenbow's Library & Archives
For over 50 years, Glenbow has been a major research centre for historians, writers, students, genealogists, filmmakers, and the media. The library and archives collection houses a wide-ranging collection of unpublished archival records (such as diaries, letters, minute books, photographs, scrapbooks, speeches, membership lists, films, and sound recordings) for over 3,000 individuals, families, clubs, businesses, schools, and organizations in Calgary, southern Alberta and Western Canada. The records, which take up five kilometres of shelf space, date from the 1860s to the 1990s, and document not only the people who created them, but also the broader social, political, and economic history of this region. Areas of specialty include First Nations and Indigenous history (especially Blackfoot), Mounted Police, pioneer life, ranching and agriculture, the petroleum industry, politics (especially the farmers' movement), labour and unions, women, the arts (especially theatre), and businesses.