We are embarking on an exciting new chapter for Glenbow. After years of planning, we have an unprecedented opportunity to renovate and upgrade our building to better serve our community and further enrich art and culture in our city.
Our current building was purpose-built to house the museum, but it is 44 years old and showing its age. Glenbow is facing substantial risks due to aging infrastructure, and the building's original 1970s-era design does not support innovative programing or meet the needs of contemporary audiences.
A complete interior and exterior renovation will transform Glenbow from an introverted, opaque building closed off from public view into a landmark destination, with a welcoming presence and a commitment to accessibility and outreach that will allow people to interact with art in new ways. 
Glenbow has selected Calgary-based DIALOG Design as the architecture firm to help us reimagine the physical spaces of Glenbow Museum. We spoke with principal architect Robert Claiborne to learn more about DIALOG's belief that great design can change the world.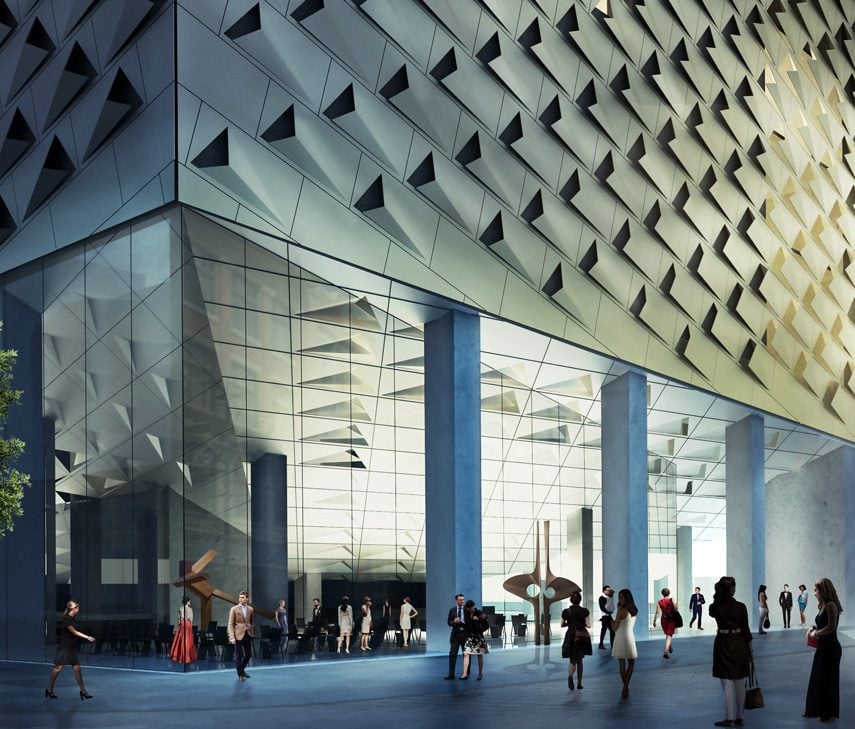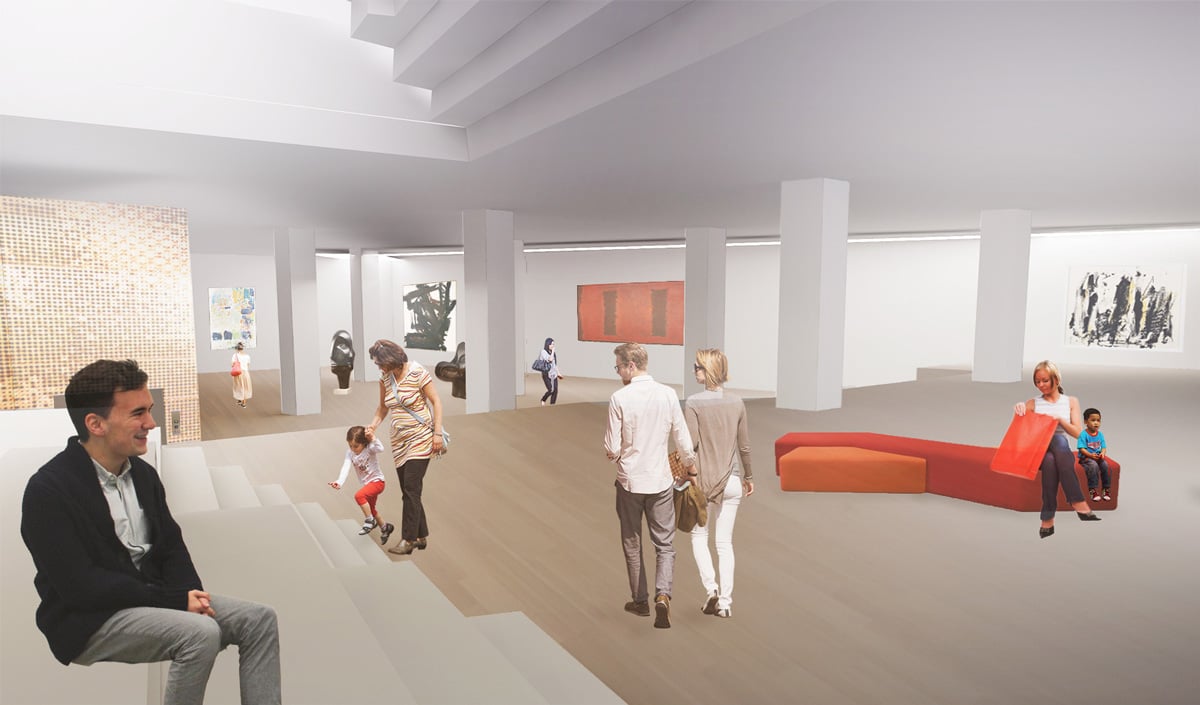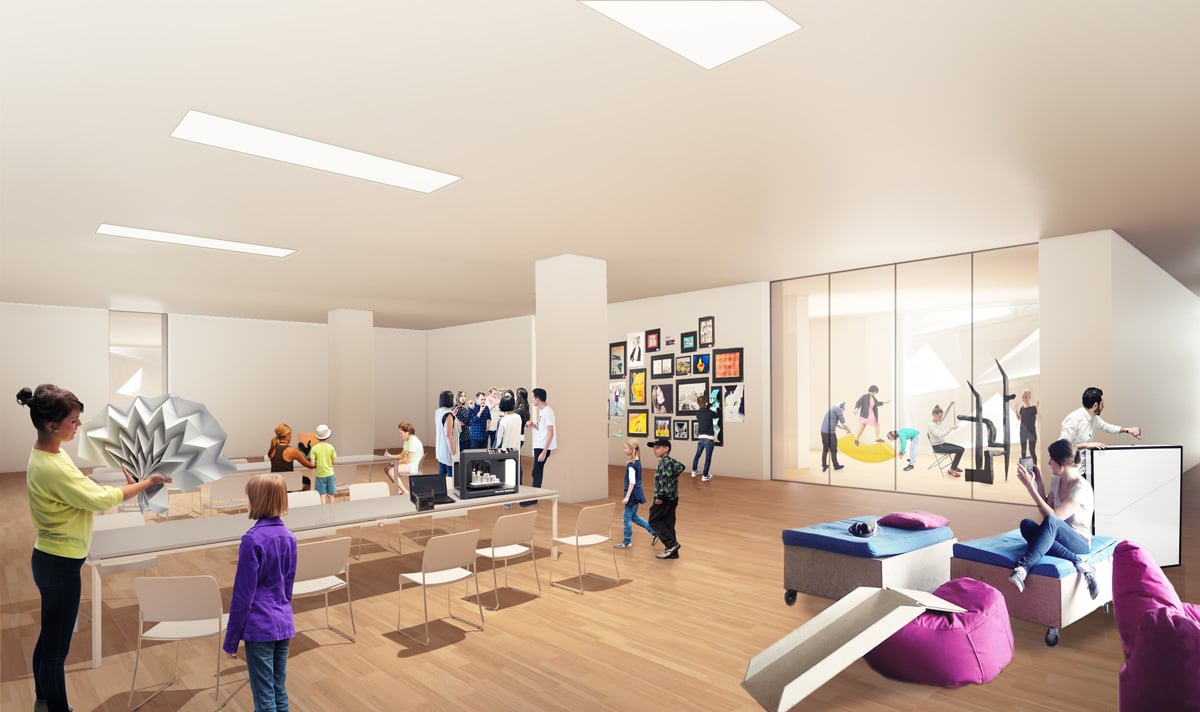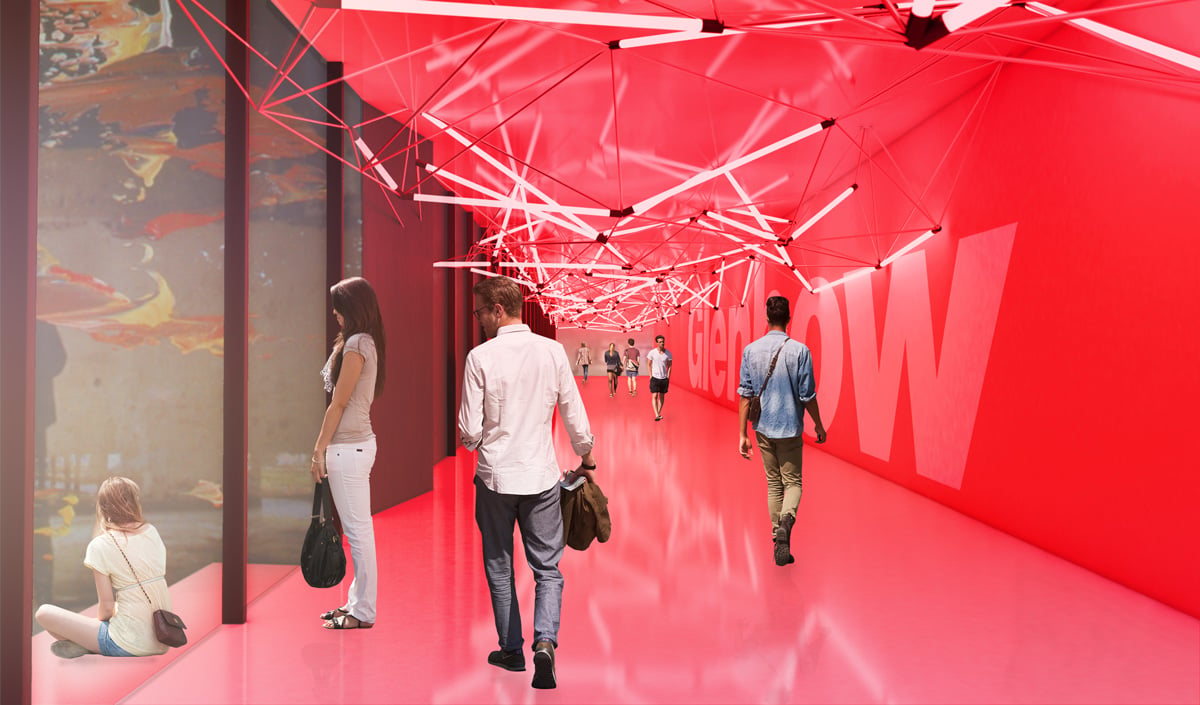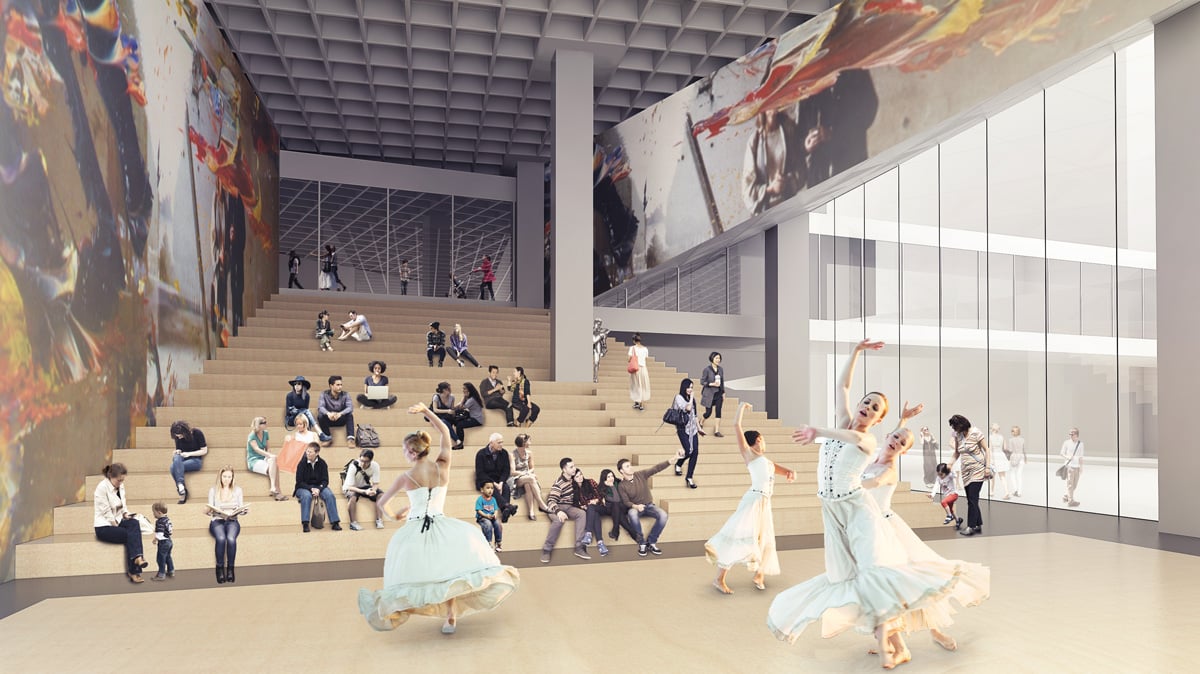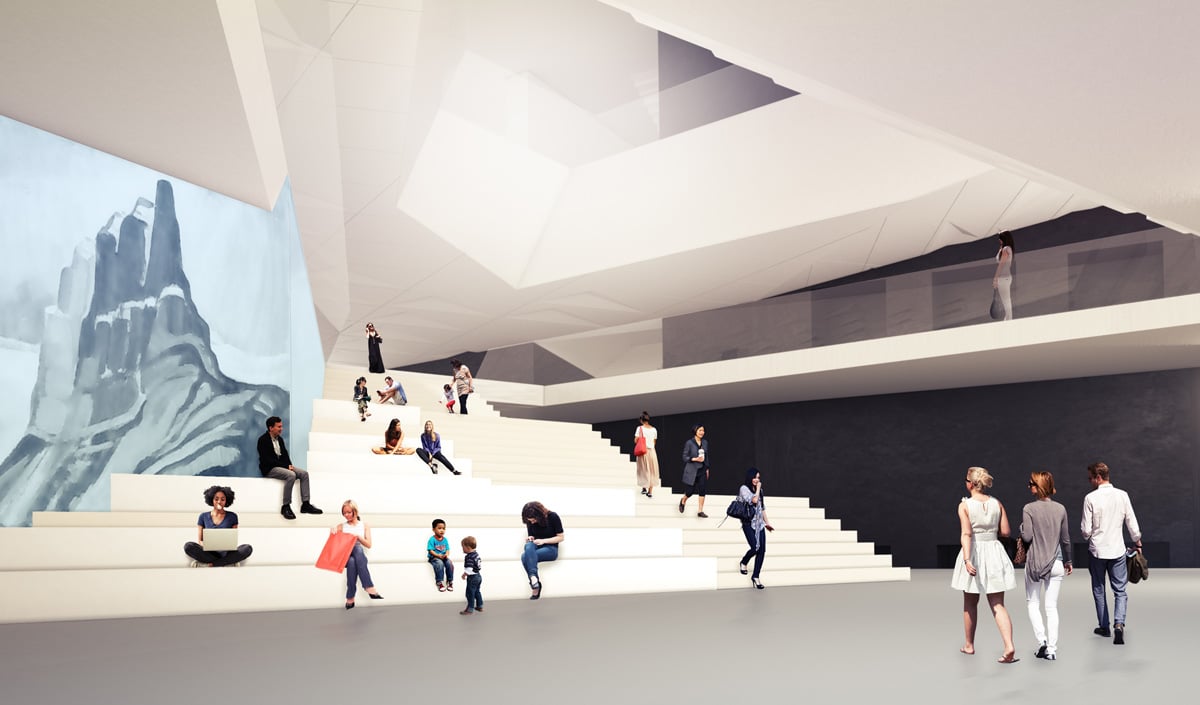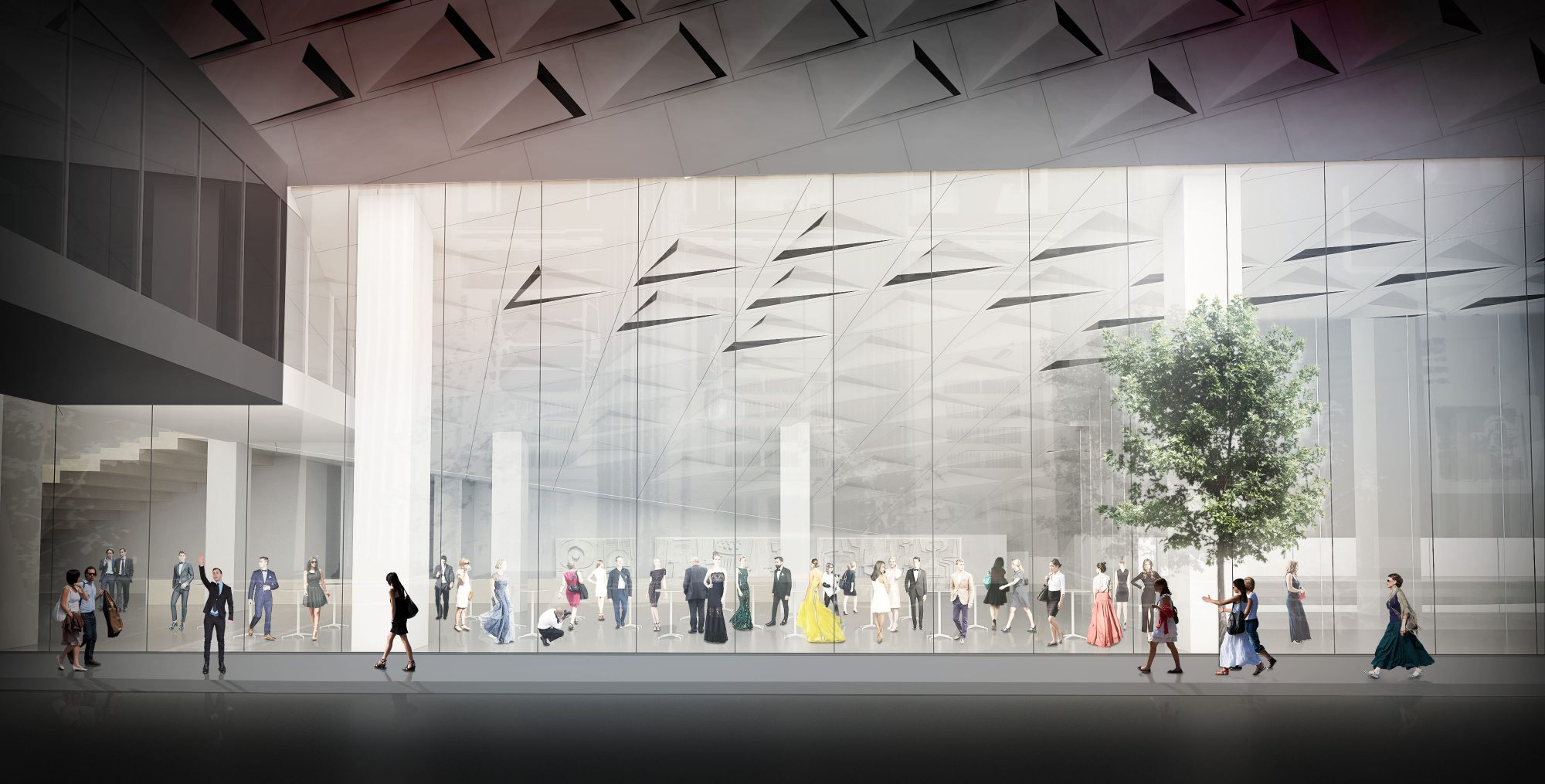 DIALOG, alongside Snøhetta, were the architectural team for the Central Library which has become a centre for community connection and engagement. Were there any learnings through this project that you think might apply to Glenbow? 
Beyond its obvious beauty, the New Central Library is a space that is welcoming, engaging and democratic. These qualities create a place where everyone feels welcome, comfortable and relaxed. That includes families as well as children and adults. I believe there are many reasons why it is so popular with the public, certainly among those are that it is free to enter and there is no limit on the time you spend there. So many qualities we look for today are offered there. For example, the wi-fi is free, there is a nice café, programming extends into the evenings and reaches so many different people in the community.
The building is literally an open book to explore and to be curious. Many of these qualities are on our minds in our early design explorations with Glenbow.
We are living in a time where inequalities are magnified. At Glenbow, we believe that it is our responsibility as a museum to help make our community better. For everyone. How can the re-design of Glenbow contribute to positive systemic change?
Glenbow is such an important part of Calgary, we agree that the museum needs to be part of the cultural change that our society is welcoming today. Your vision is bold and courageous, the architecture should be equally bold and courageous.
In that regard, your ambitions for the museum to be truly for everyone will require all of us to have the courage to create something different, something more engaging, maybe something we have never seen before.
The redesign of Glenbow provides the opportunity to make real progress, real, demonstrable change in the design of our cities and our public spaces.
Culture, I believe, is a continuum, what I mean by that is that as architecture engages site, program, context, history and the future; each project has an opportunity, a responsibility even, to express a greater cultural meaning. And in these times, this cultural meaning is necessary to foster a social trust, a cohesion and a wellbeing.
We are living in unprecedented times, with the ongoing global pandemic, an awakening and understanding of Black Lives Matter and Indigenous reconciliation along with the looming climate crisis, we are so in need of a new way of thinking and of seeing the world. If there is a gift to us from COVID it is one of pause; a pause to reconsider what it is that is really important to us as a community and as individuals.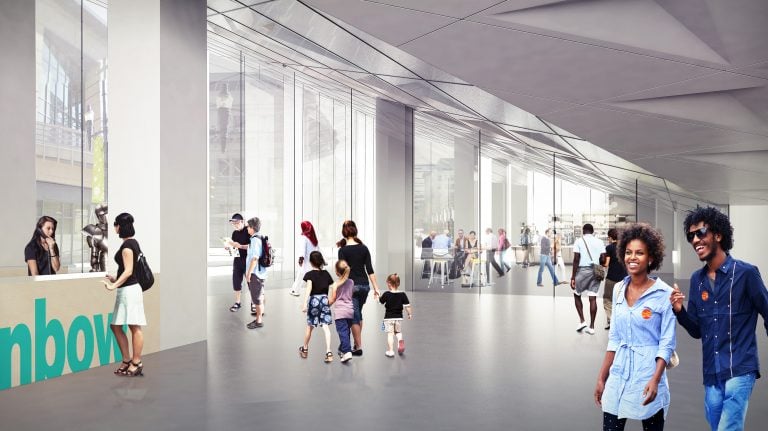 Can you paint a picture for us and tell us it will feel like to be in the new Glenbow?
We do have a vision for a new Glenbow, this is a vision of urban vibrancy and transparency, of opening Glenbow to the world. It is a vision of an art museum that is the most welcoming, comfortable, inclusive and provocative space in the city. It is a vision of a museum that understands its importance as a participant in the civic and cultural life of its city.
This reborn museum will bring art to the city, and the city to art. Even more, it will foster new collaborations, new partnerships, new programming and new audiences.
Our world has changed more in the past several weeks and months than any of us might have thought possible.
So now is the time to imagine a museum that redefines its relationship to its city, one where the museum is transformed from a closed introverted world into one that is open and welcoming. A place where everyone is truly welcome, a place where everyone is comfortable. If together we can do this then Glenbow will become a destination of choice for the community.