Throughout his career, the well-known Calgary painter Chris Cran has used his studio as a laboratory for intense periods of creative play in which he has followed his nose to conduct experiments that have yielded new ideas or new ways of working with materials and techniques.
Chris Cran: At Play, the eighth exhibition in the One New Work series curated by Nancy Tousley, Begins with Chris Cran exploring a self-imposed question like "What if I do this?" or "What if I mix this with that?" Cran lets one visual or technical idea lead to another, and another, until his curiosity is satisfied, and he moves on to the next. In these 24 new paintings on paper and eight ink drawings, he works in black and white with graphic images. While the ink drawings are layered abstractions, the stenciled images, some drawn from cartoony 1950s advertisements, are humorous or activated perceptually by visual devices such as screens of thin stripes or zigzag lines.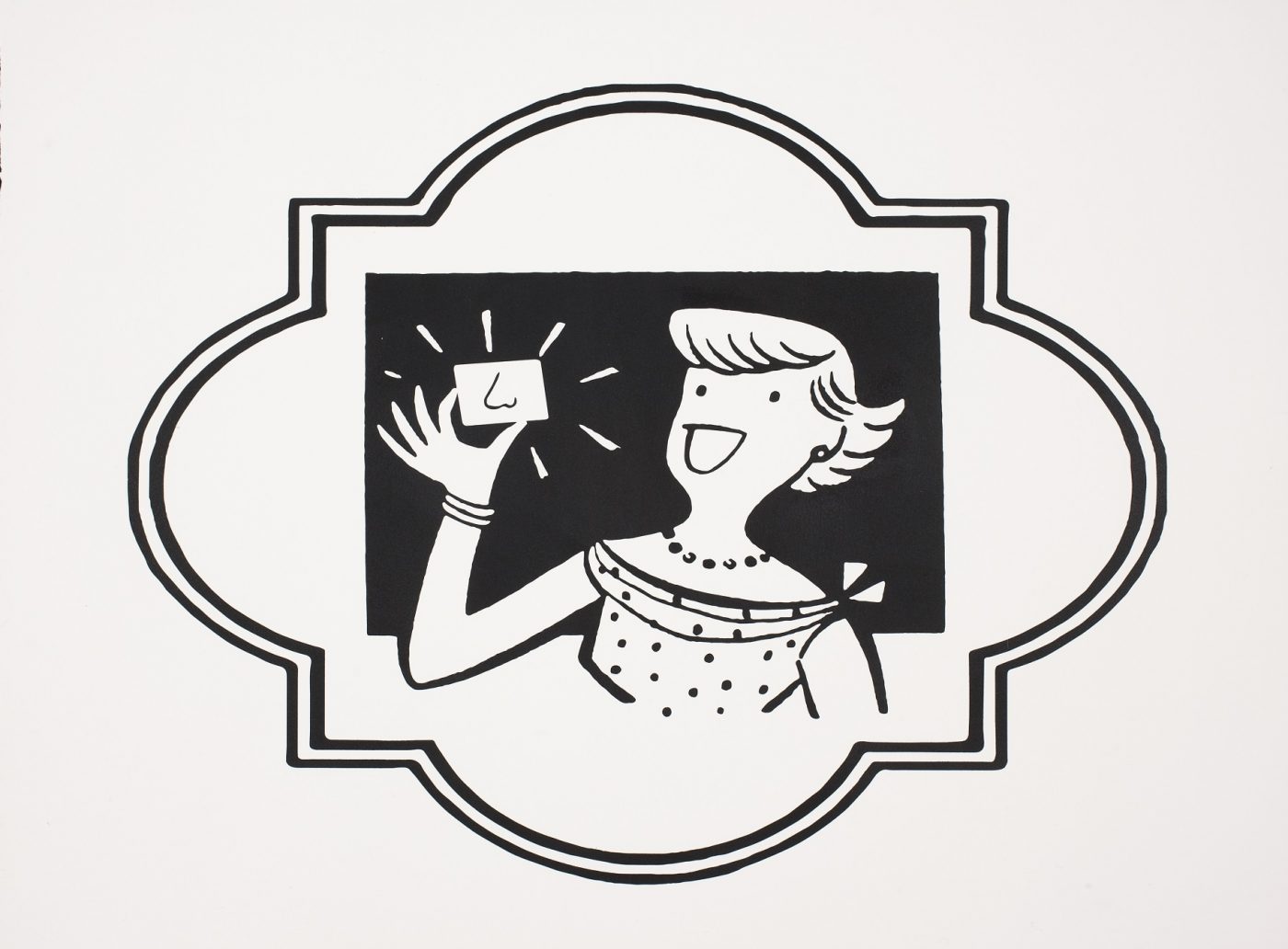 Read our interview with Chris Cran on the Glenbow Blog
About Chris Cran
Chris Cran is a key figure in the Calgary visual arts community who has influenced generations of students at the Alberta College of Art + Design. His art traverses a range of interests, often with pop culture as a touchstone. Cran has exhibited across Canada and internationally and his work can be found in the collections of the National Gallery of Canada, the Nickle Arts Museum, the Art Gallery of Alberta and Glenbow. The New York Times has described him as an artist "who has built a career on tampering with people's perceptions."
About Nancy Tousley
Tousley is an award-winning senior art critic, arts journalist and independent curator, who received the Governor General's Award for Visual and Media Arts for outstanding contribution in 2011. As art critic of the Calgary Herald for more than 30 years, Tousley became known for making art accessible and relevant to the general public. She was the first Critic-in-Residence at the Alberta College of Art + Design and has been a contributing editor to Canadian Art magazine since 1986. Tousley has received numerous awards for outstanding achievement in arts journalism.