Second Skin examines the ways in which artists embody themselves in their work – sometimes literally. Exploring the transformative potential of adornment, costume and disguise, the exhibition brings together five exciting contemporary Canadian artists.
All the works in this exhibition demonstrate that the ways in which we cover the body have the potential to reveal as much as they conceal. Brendan Fernandes' and Skeena Reece's work both involve the use of masks, with Fernandes photographing the insides of a collection of African masks while Reece contributes a mask of Marlon Brando in the guise of the Godfather. (Her work honours the actor's commitment to First Nations peoples when he declined his best actor award for the Godfather at the 45th Academy Awards.) Renowned photographer Barbara Astman's large-scale photographs address aging and identity and Winnie Truong uses watercolour and pencil to create portraits of faces that are intricately covered by fantastical technicolour hairstyles. Finally, Calgary's Tia Halliday literally inhabits her large scale fabric paintings — bodies and limbs poking out of the frame of the picture.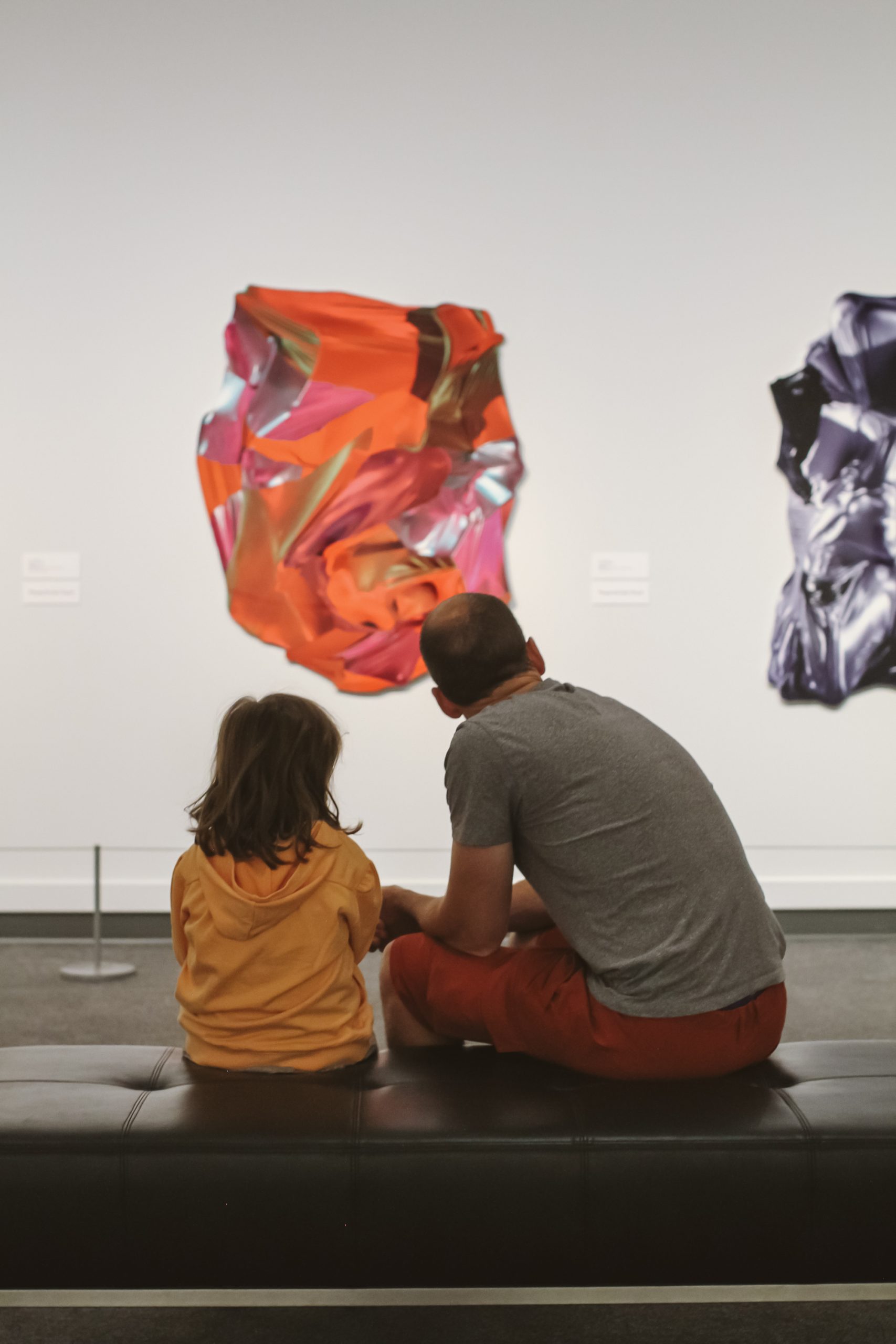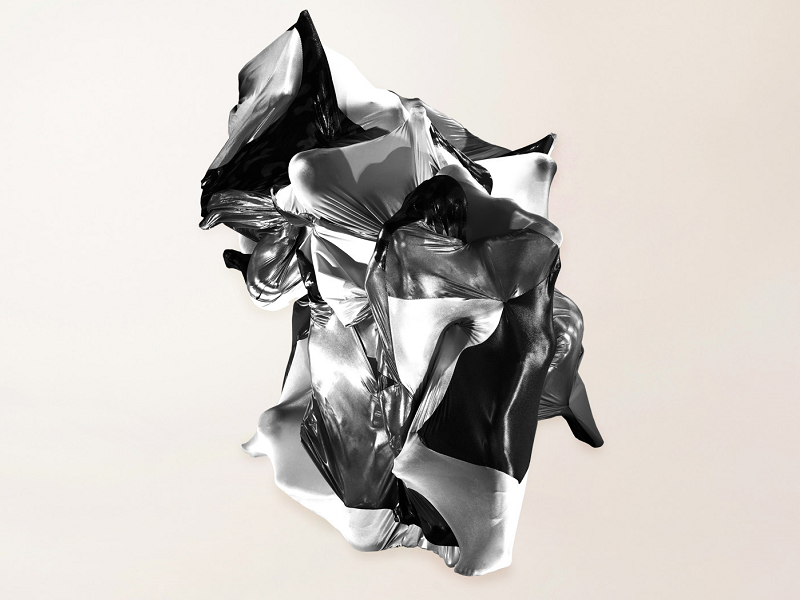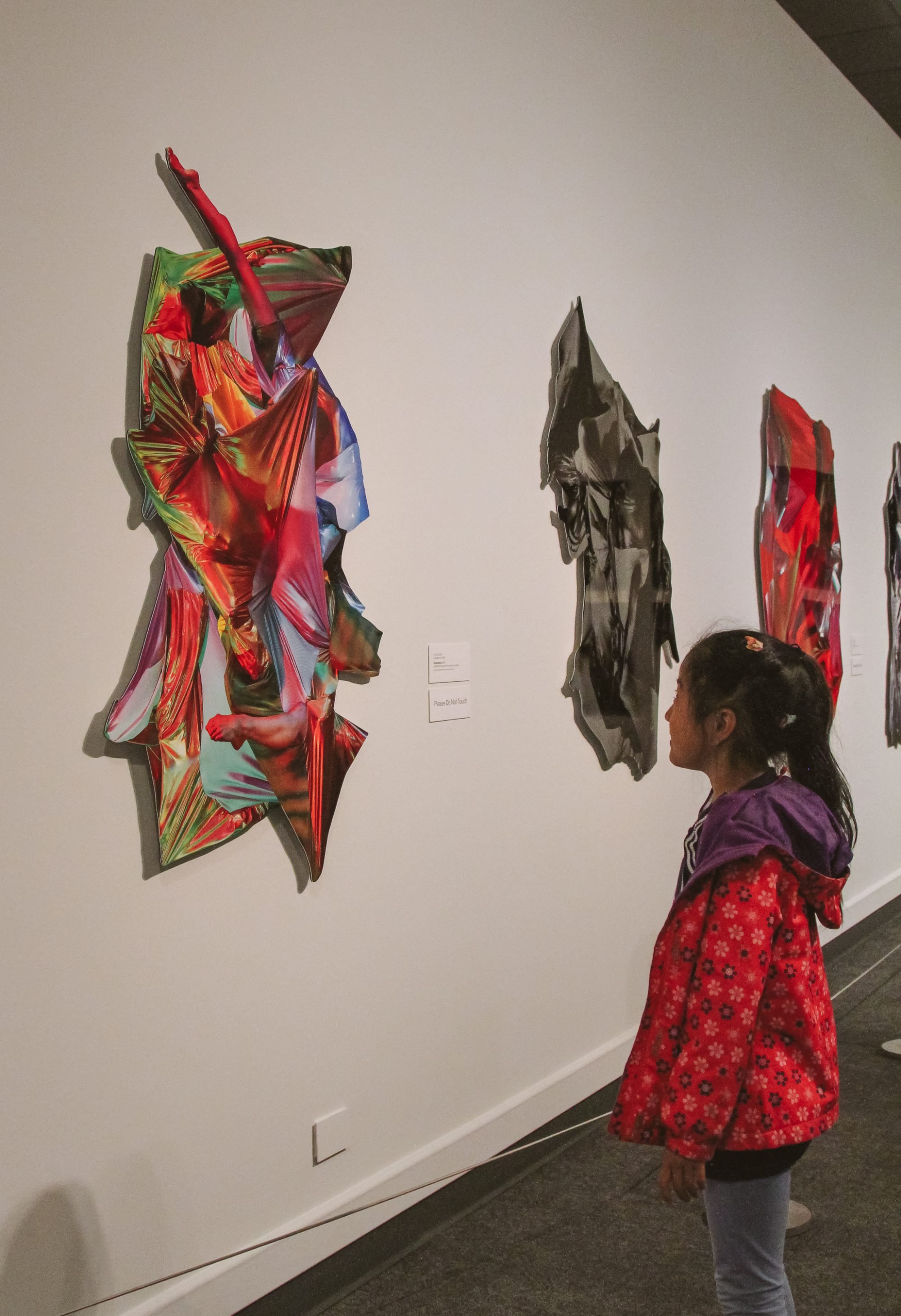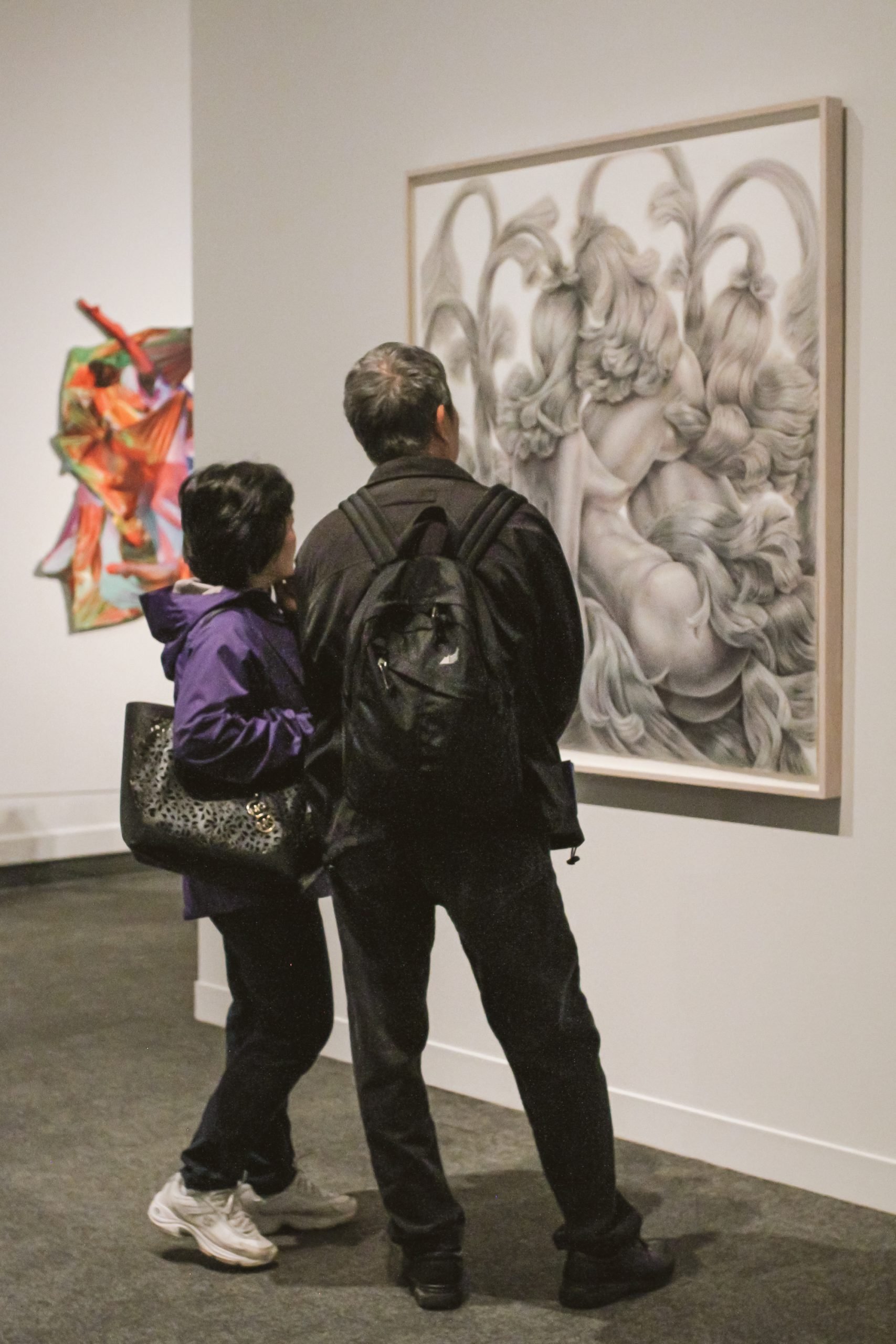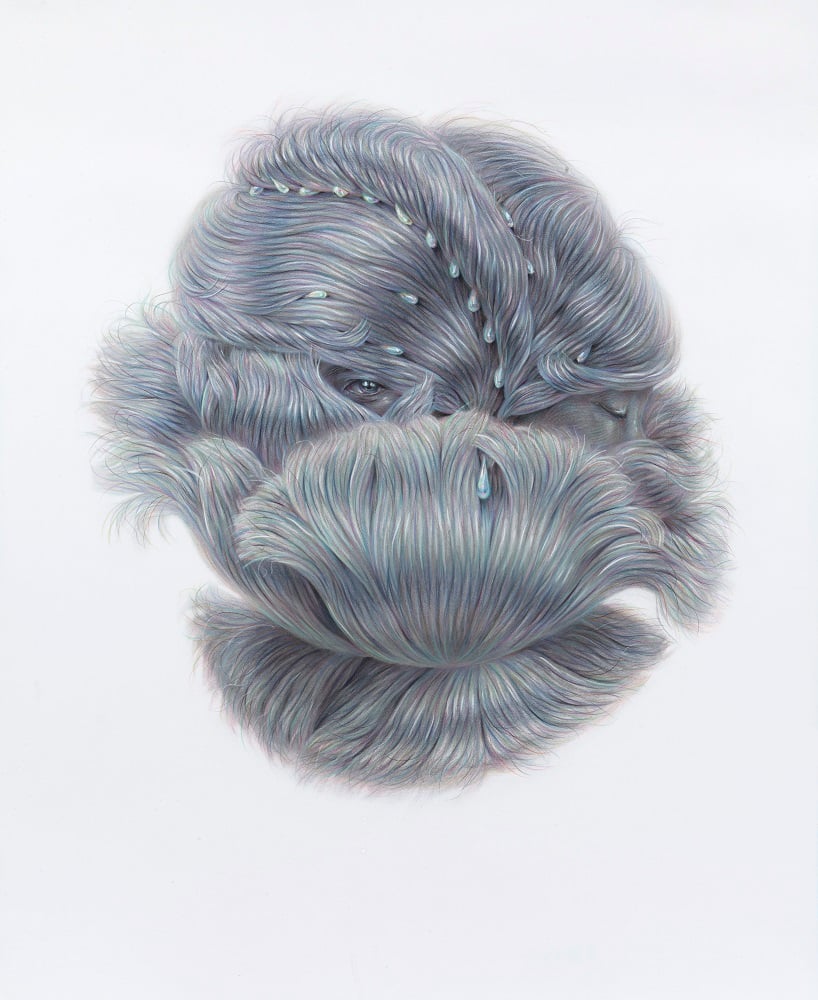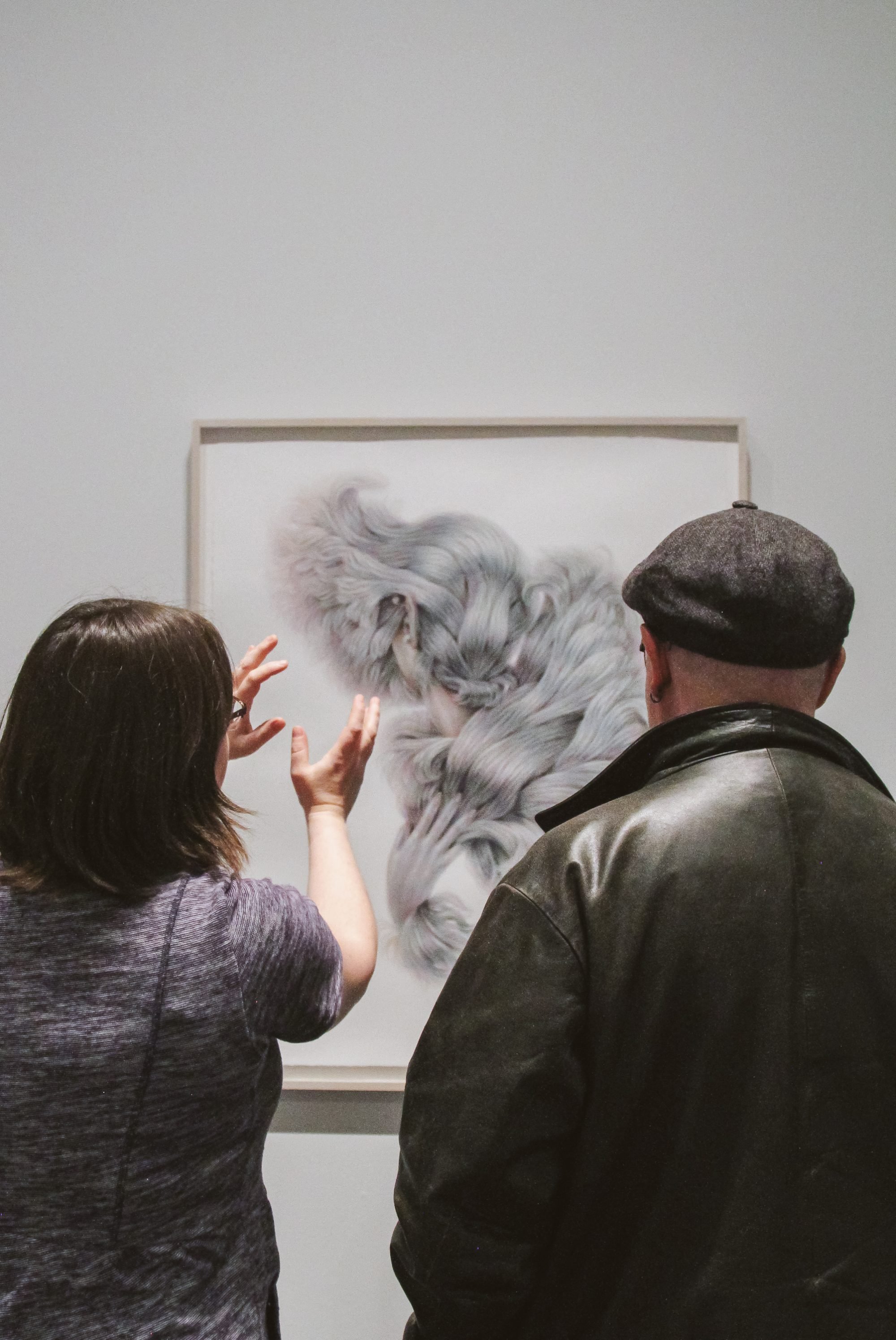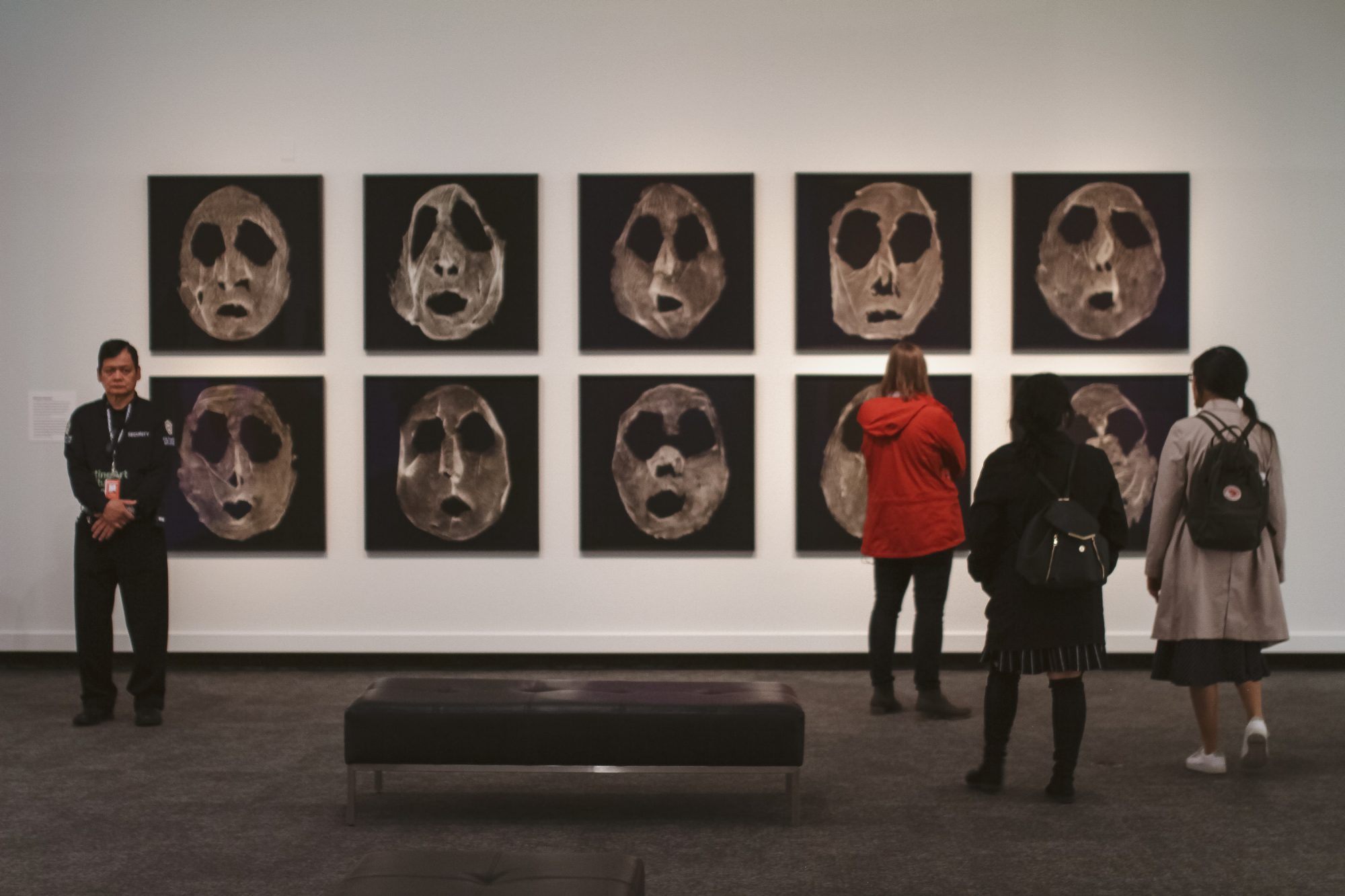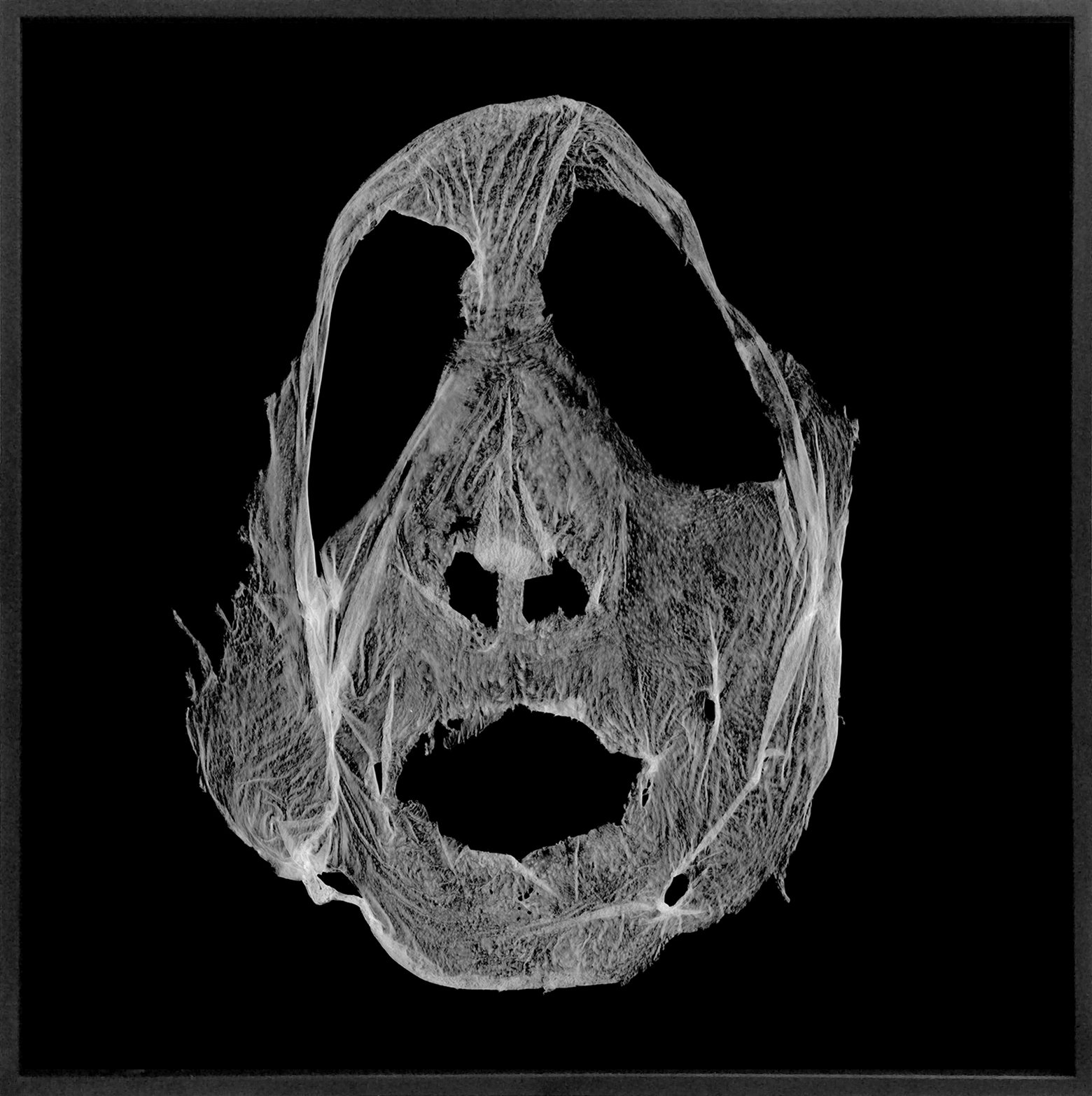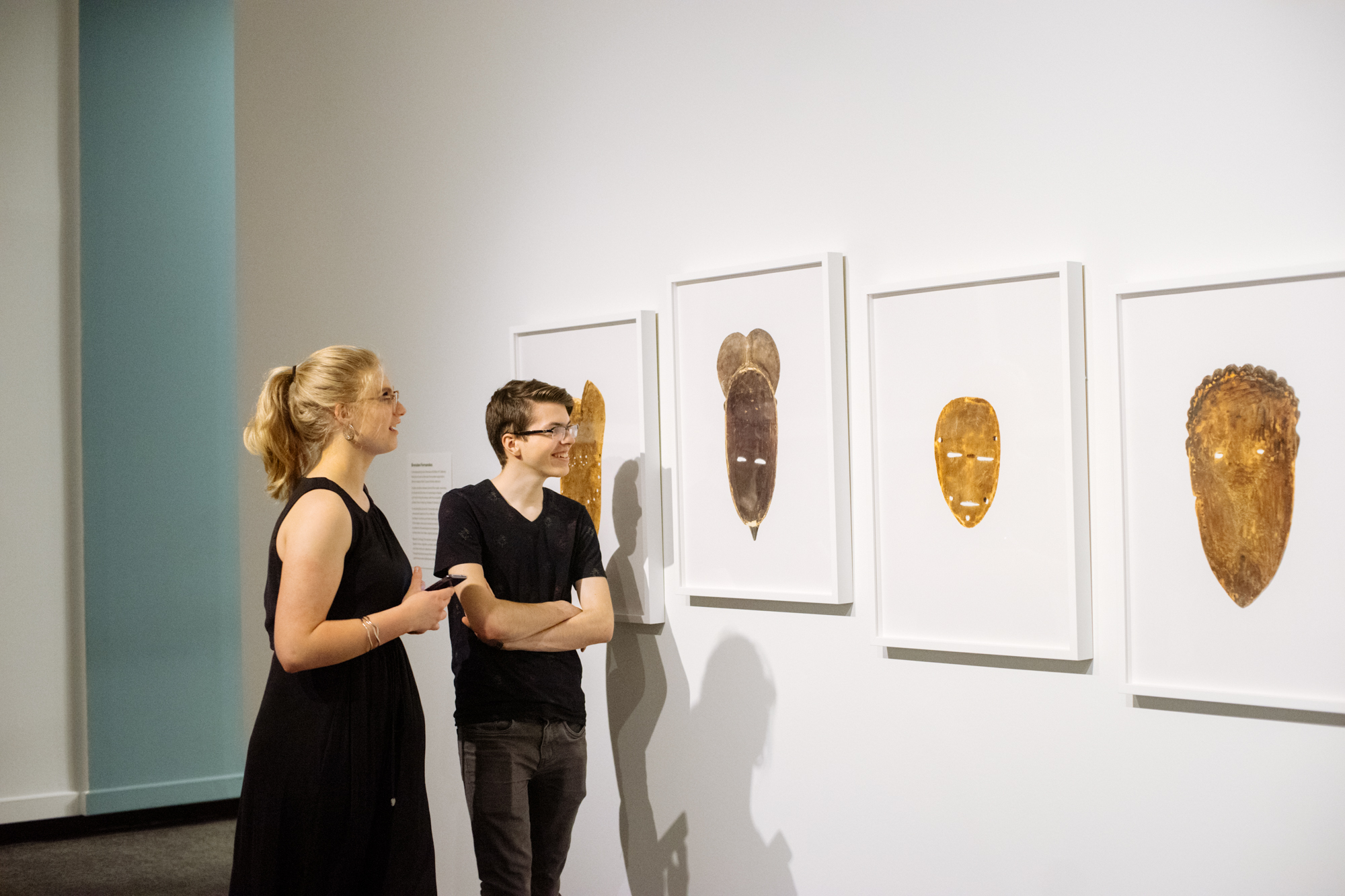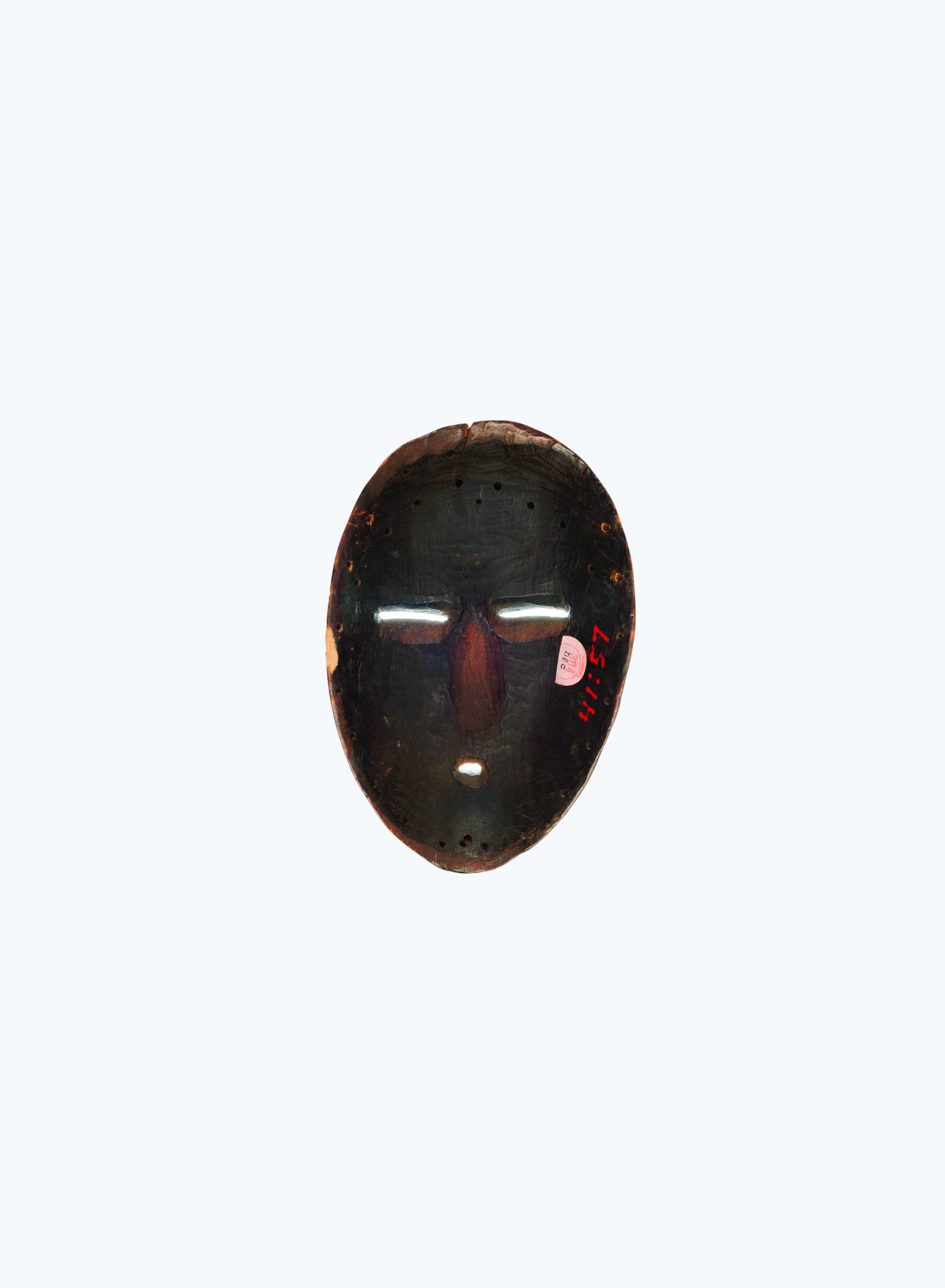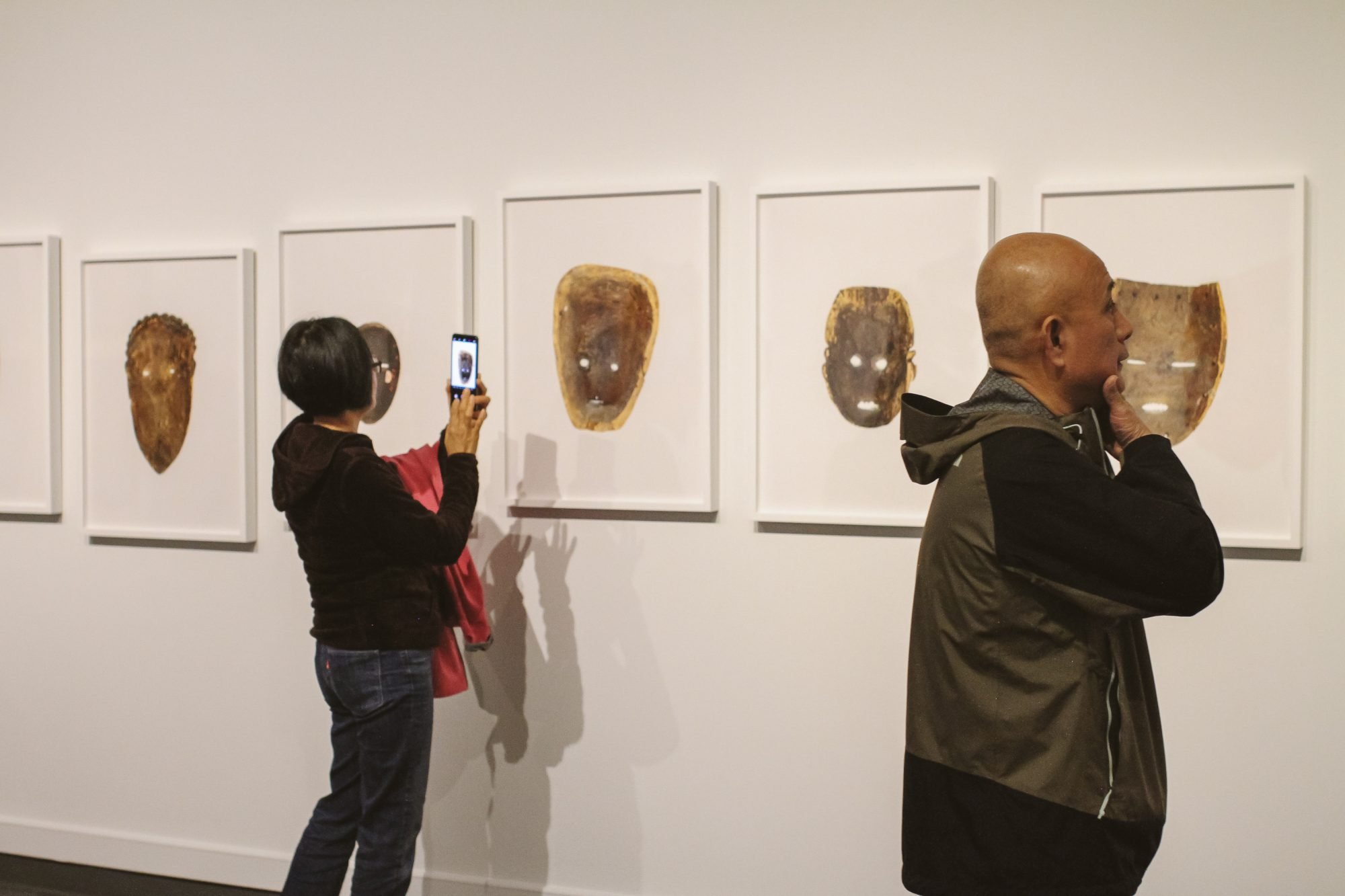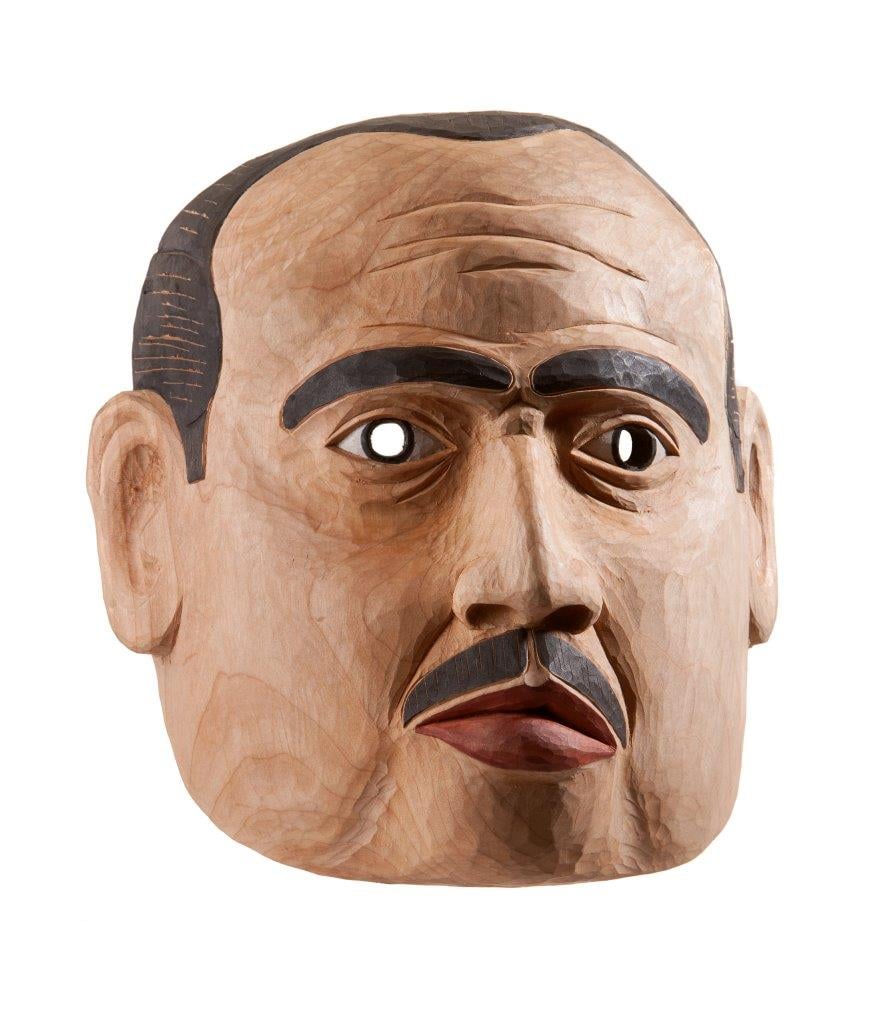 Now based in Chicago, Brendan Fernandes was born in Kenya and immigrated to Canada with his family at the age of nine. His photographic series Insiders depicts the inside of African masks, reversing the expected direction of "display" and offering the viewer the possibility and meaning inherent in wearing, instead of viewing, the masks.
Toronto-based Winnie Truong creates larger than life portraits that draw connections between nature, anatomy and beauty – in flirtation with the grotesque. Her intricate watercolour and pencil drawings reveal mysterious faces and figures that emerge from fantastical, technicolour tendrils of hair.
Skeena Reece is a Tsimshian/Gitksan, Cree and Métis artist based on the West Coast of British Columbia. Her work often includes storytelling, stand-up comedy, ceremony and theatre, with the artist embodying a persona modelled after Indigenous Trickster figures. Here she explores identity, activism and allyship using a mask of Hollywood actor Marlon Brando.
Toronto's Barbara Astman is one of this country's most highly acclaimed artists. She has been pioneering provocative approaches to visual culture and the use of technology since the 1970s. Astman often uses her own body as object and subject, and her large-scale photographic series, I as artifact, addresses beauty, aging and identity.
Tia Halliday is a Calgary-based artist whose huge fabric paintings – or performed abstractions – are literally inhabited by the artist. Remnants and echoes of the artist's body can be seen in her large, colourful wall installations.