The 11th exhibition in the One New Work series presents a more than 22-metre-long (70-foot) wrap-around painting that shines a different light on this celebrated senior Canadian artist.
The new work, Do You Remember/Snow & Stars (2019), anchors a giant composite painting which expands into a sequence of panels that the artist has chosen from recent and older works to cover every wall of the One New Work gallery. The sequence of the paintings, presented in a retrospective timeline from 2019 to 1986, represents 33 years of Ron Moppett's more than 50-year career.
Evoking interiors and landscapes, the marvelous and the everyday, Ron Moppett: Do You Remember/Snow & Stars revels in the macrocosm and the microcosm, framing the big picture with the poetic minutia of everyday life.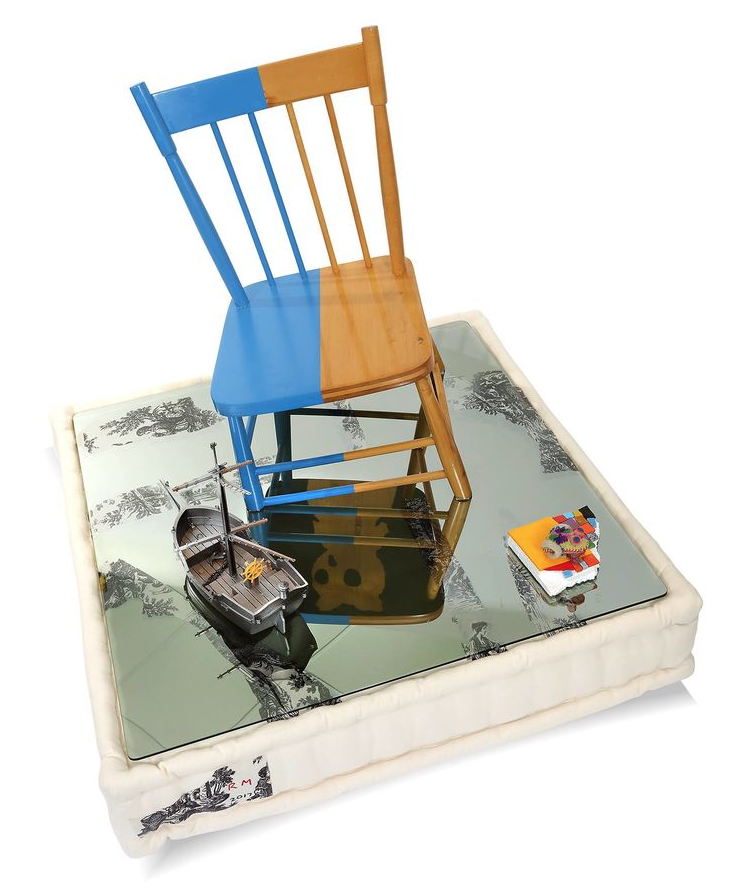 At the centre of the wrap-around painting stands Ghost/Flow (2017), a mixed-media sculpture commissioned by furniture design Roche Bobois for the Canada 150 project.
Like a buoy in the space, the sculpture emphasizes the panoramic sweep of Moppett's long painting which presents a 360-degree scan of imagery that he has plucked from visual culture — magazine and newspaper photographs, diagrams, cartoons, advertisements, art history, etc. — and his own inventions.
Learn more about Moppett's One New Work installation in the gallery guide.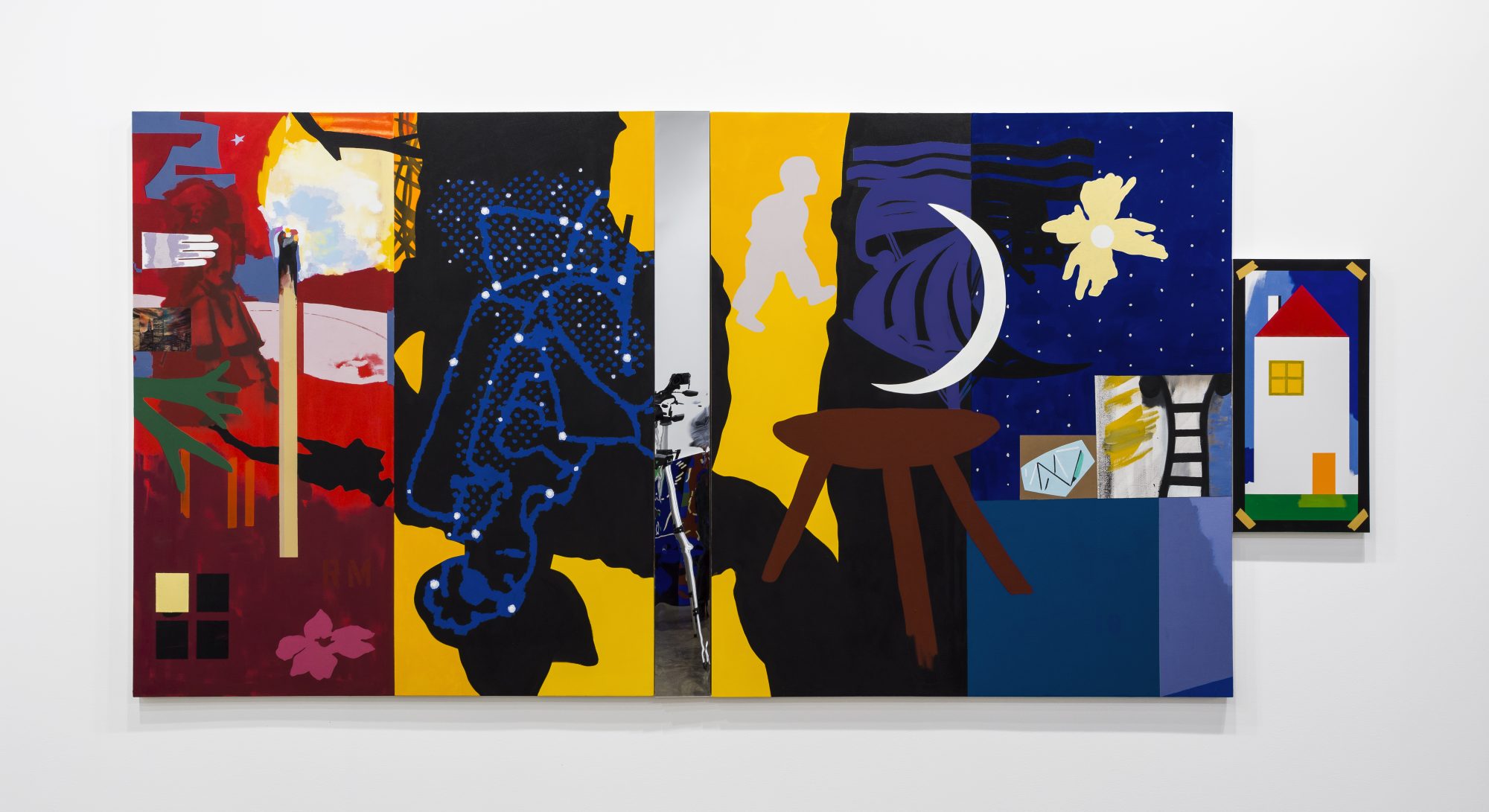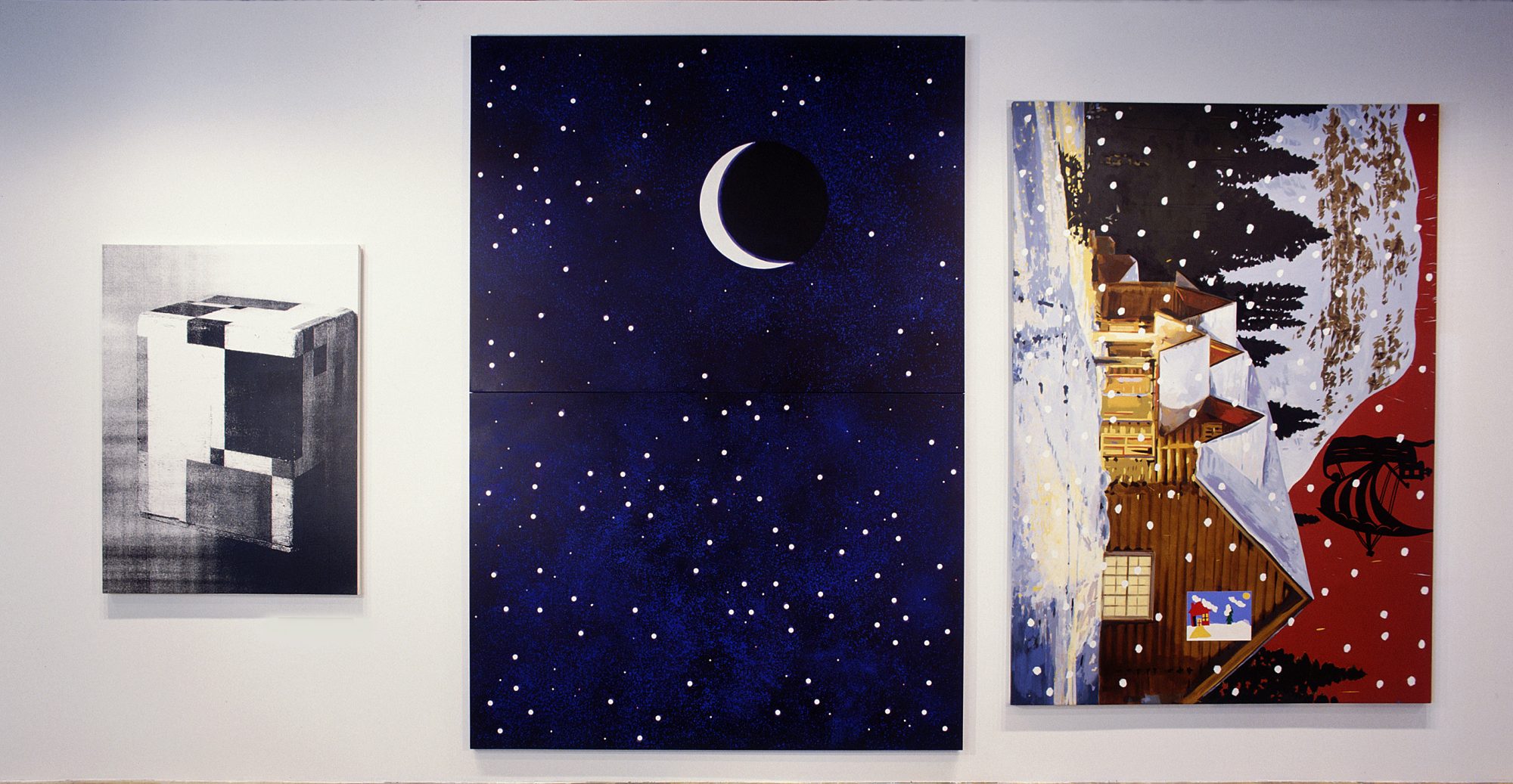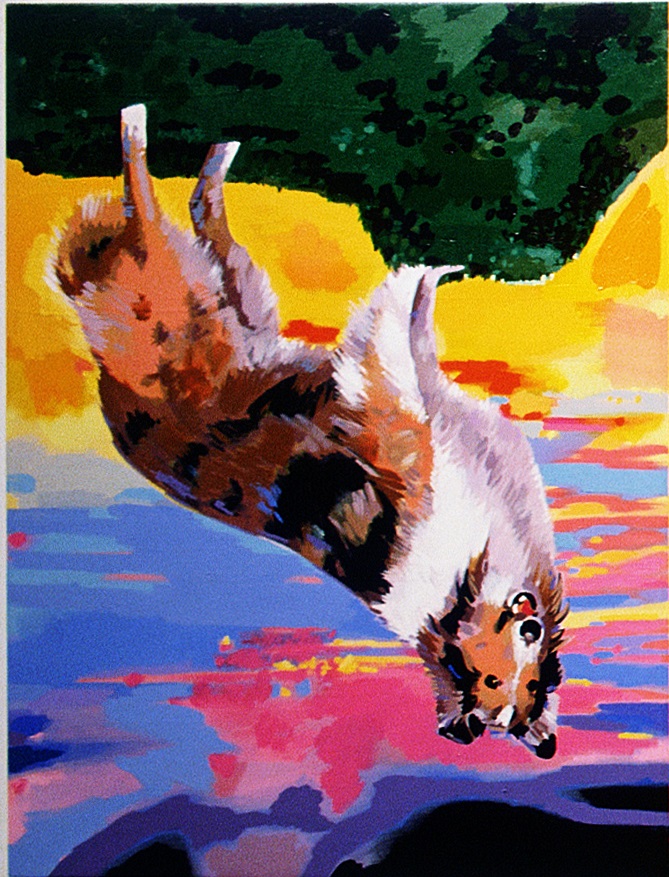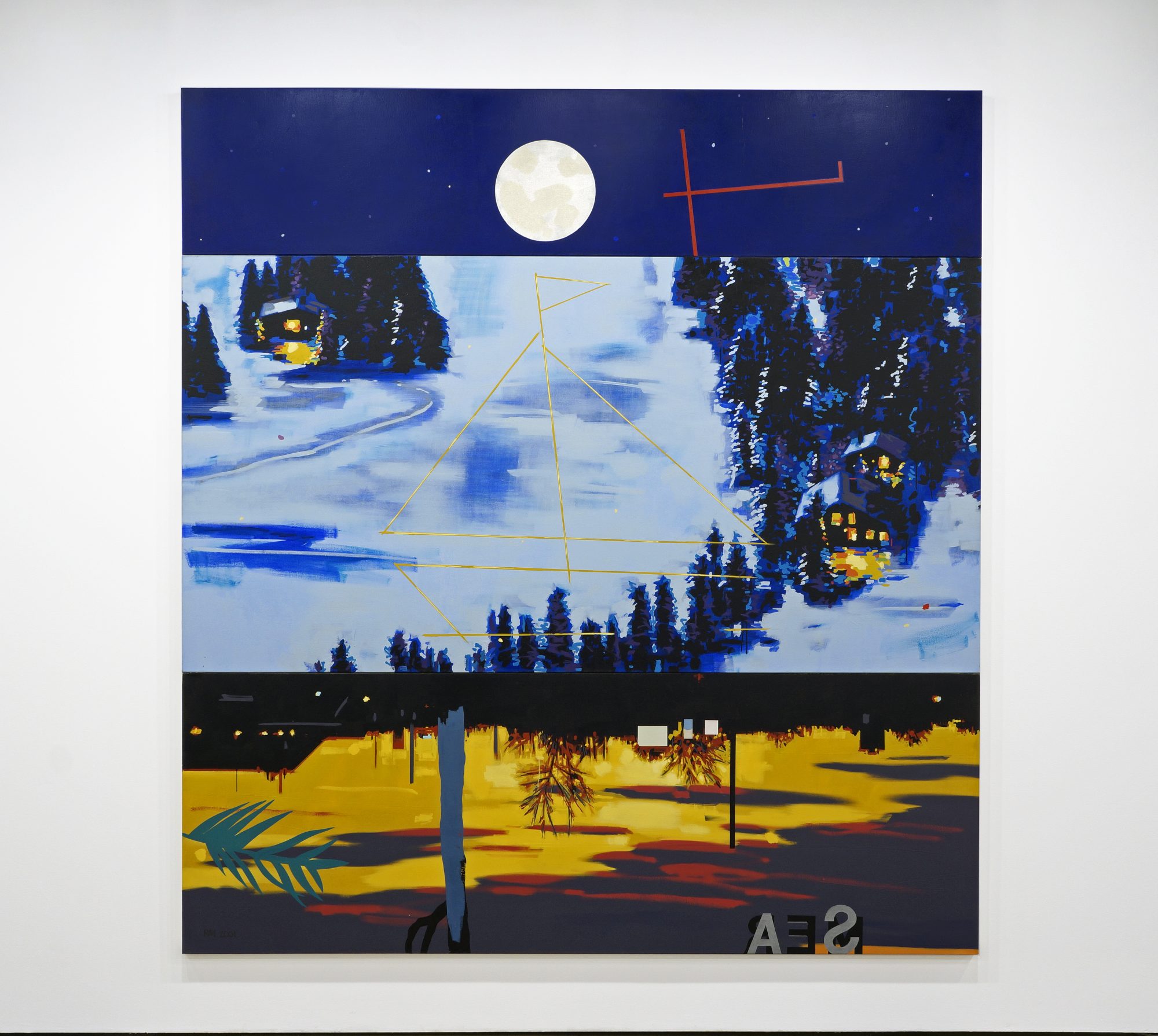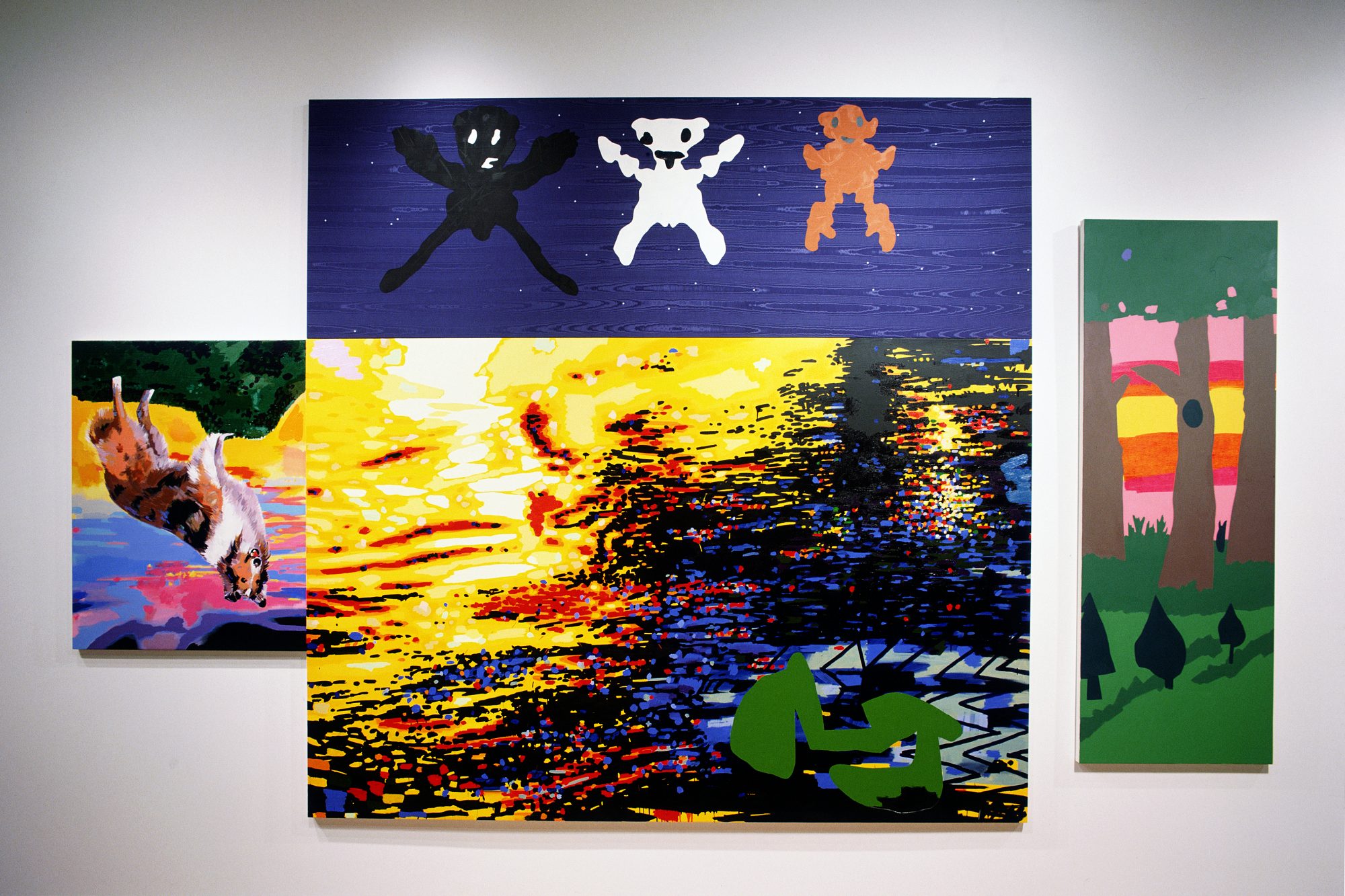 Generously Supported By
Dell Pohlman & Lauren Raymore Pohlman