project prōjekt was conceived to enlist Calgary artists and designers to create uplifting, galvanizing symbols to spark discussion and inspire a sense of community. Art is powerful – let's harness it for hope, renewal and inspiration to help us envision and create the future we want everyone to enjoy.
The project prōjekt artworks will be projected on the exterior of Glenbow Museum on Stephen Avenue, between 6-10pm during the Chinook Blast Festival over three weekends: February 11-14, 19-21 and 26-28. This accessible, outdoor exhibition can be enjoyed at a safe social distance.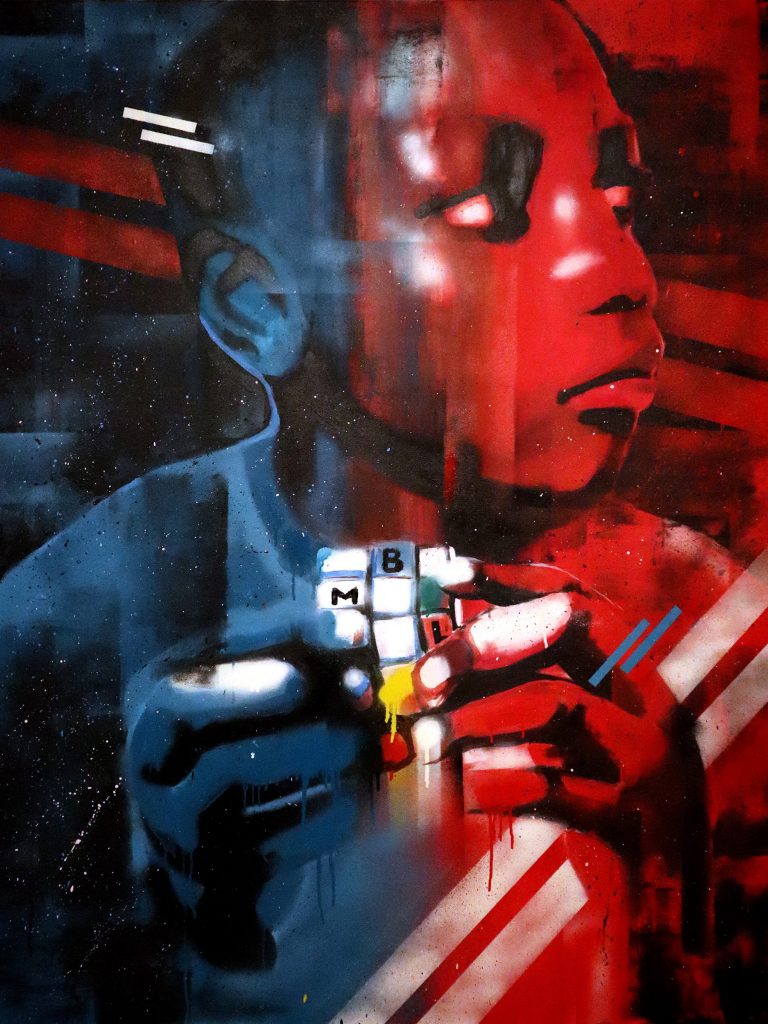 As the entire world struggles through the COVID-19 pandemic, building resilience and health in our own communities is a collective effort. Confronting isolation, fear and uncertainty about the future is easier when we support one another and share moments of joy and connection. These moments are what give us the strength to solve problems, build great new things and move our city forward.
Local artists age 16+ were invited to create an artwork using illustration, design, typography, painting or photography to express one of the key project themes in a clear and impactful way.
Over 500 artworks were submitted to project prōjekt, and all of them reveal the abundance of talent and passion that exists in Alberta. The final 60 artworks were selected by the jury of 12 artists, designers, curators and community leaders. Artworks were chosen for their ability to communicate a clear message and evoke emotion without explanation. These works are daring, loving, hopeful and compelling.
project prōjekt Themes
SPREAD KINDNESS & COMPASSION
thank frontline workers | recognizing those affected | hope & gratitude | mental health awareness | wear your mask 
EQUALITY
reconciliation | Black Lives Matter | gender equity | Pride/LGBTQ2S+ | abilities 
CALGARY'S FUTURE
industry and innovation | entrepreneurism | environment | rebuilding | social enterprise/impact  
Supporting local emerging artists was a key goal of project prōjekt, so it is exciting that more than half of artists selected are under the age of 35. Thanks to our generous sponsors, all 60 selected artists will be awarded an honorarium of $1,000.
Sponsored by
RBC Royal Bank
Osler LLP
Calgary Downtown Association
Calgary Arts Development
Tourism Calgary
This project makes art accessible to everyone – not only with the open call to submit, but with the display of art in the public space. Evoking emotion through a real-time experience is a valuable way to create understanding and connection within our city. I'm so proud to be one of the many diverse voices contributing to this effort. 
Regan Fraser, artist