If there were ever a Glenbow-produced exhibition that readily lent itself to the a line of cool, stylish products, it's Sybil Andrews: Art & Life. The English-Canadian artist's lino-cut prints are distinctive in their use of eye-catching colours and dynamic, Modernist lines.
"It was inspiring," say Glenbow graphic design coordinator Nancy MacEachern, who led the development of Glenbow's official Sybil merchandise. "Her colour palettes and line feel very modern. It's been influential in that I've pushed my own designs to be more progressive."
Glenbow's Sybil Andrews products, which you can scroll through below, are available exclusively at the Glenbow Shop, an amazing source of one-of-a-kind finds made by regional artists and artisans. Happy shopping!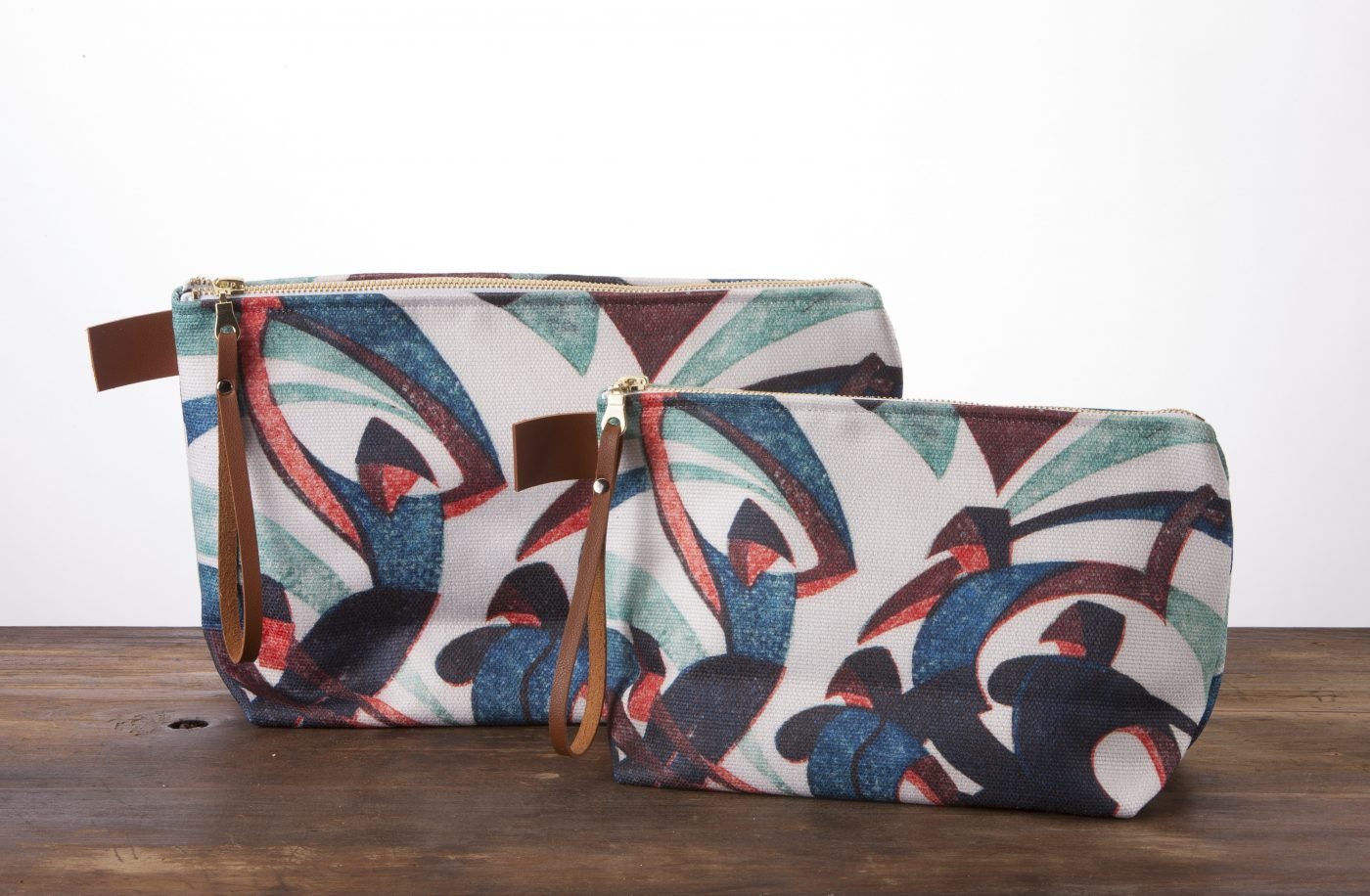 Sledgehammers Makeup Bags — Perfect for those that really work it! Sybil Andrew's 1933 design really hits home. Lrg $45 / Sm $35.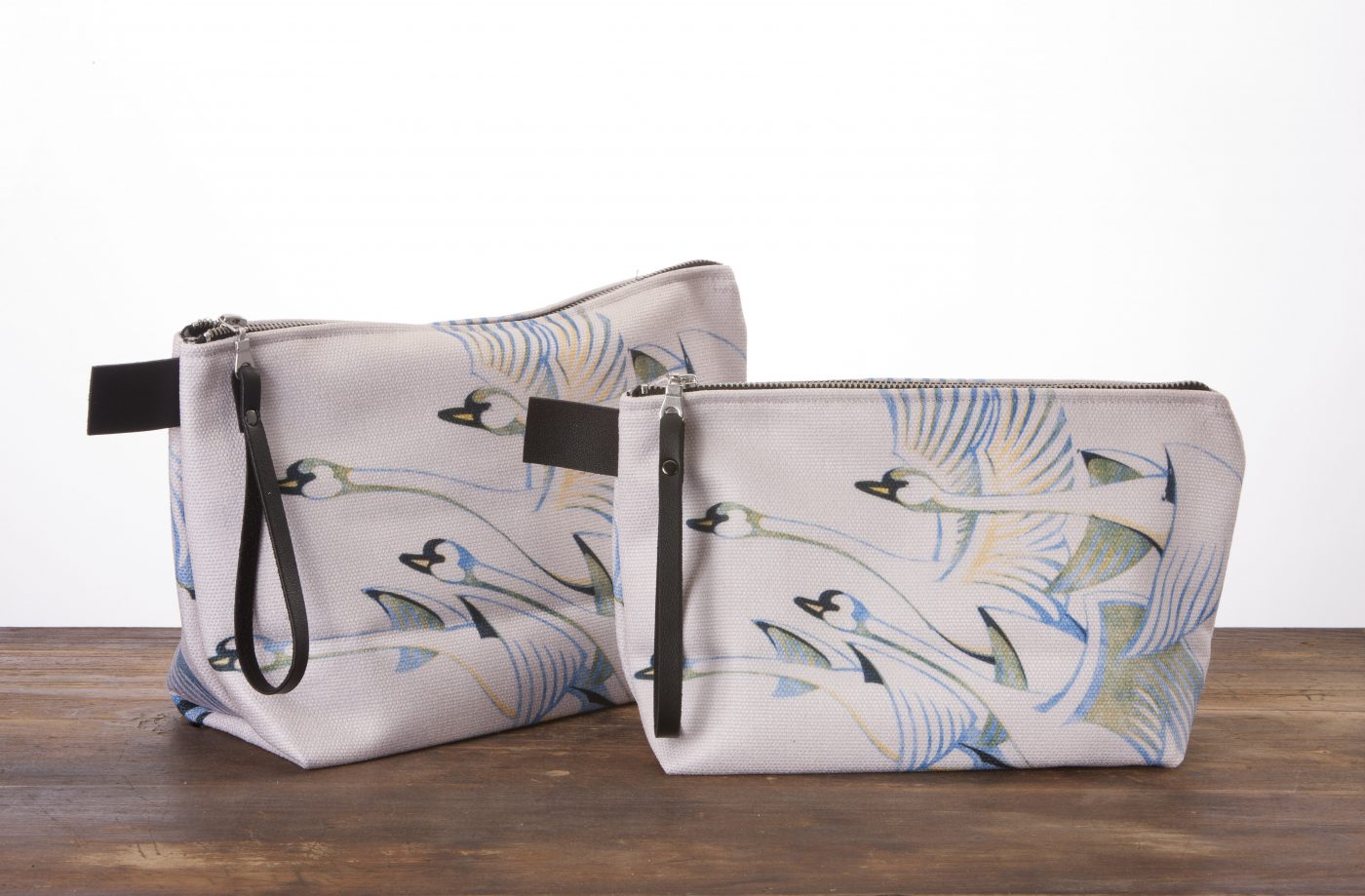 Swans Makeup Bags — If you're looking for a lighter touch, consider this model featuring a gorgeous 1939 avian-themed Sybil Andrews design. Lrg $45 / Sm $35.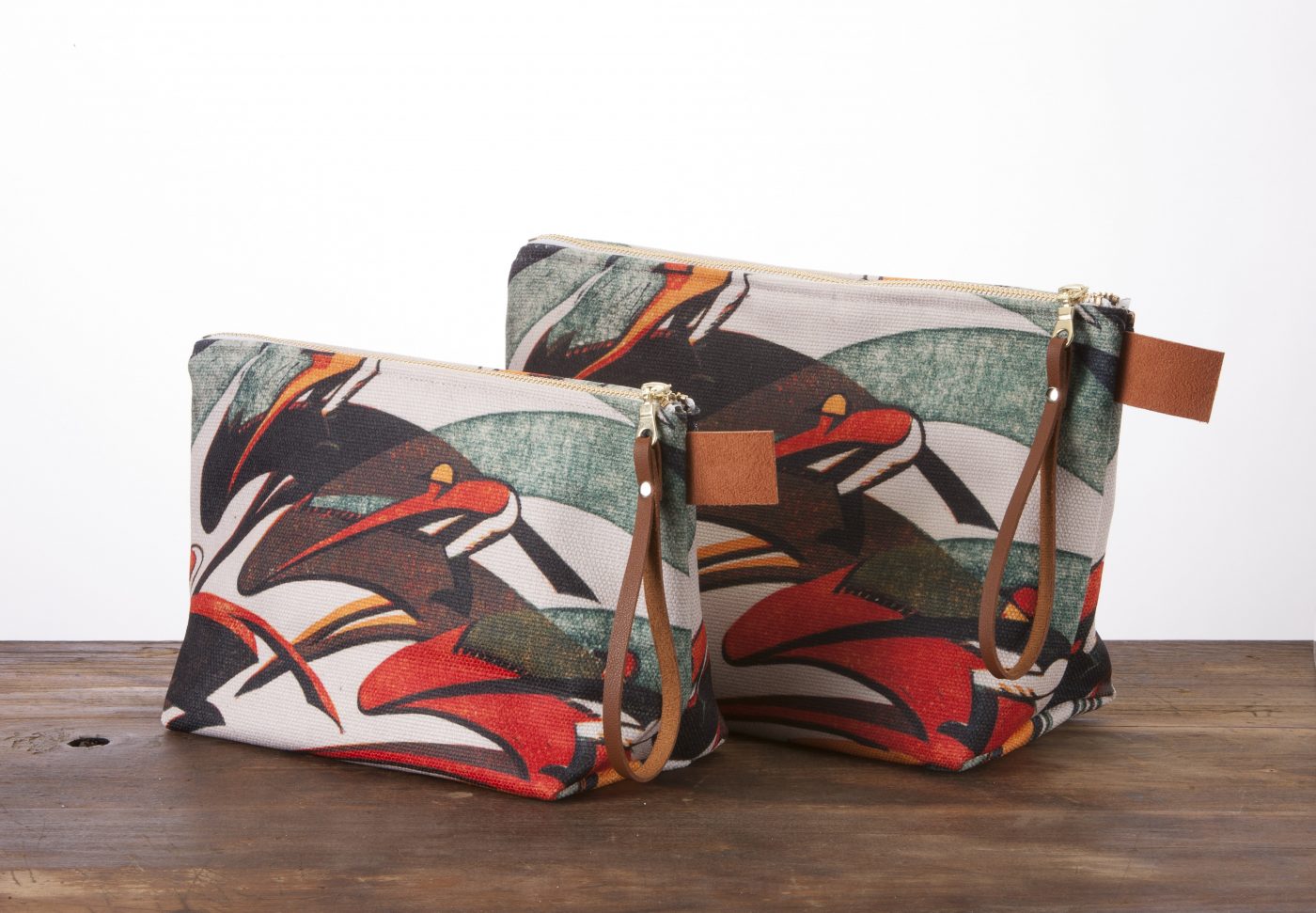 Racing Makeup Bags — Always on the go? Sybil Andrew's sleek and dynamic 1934 equestrian print will have you sprinting to the shop! Lrg $45 / Sm $35.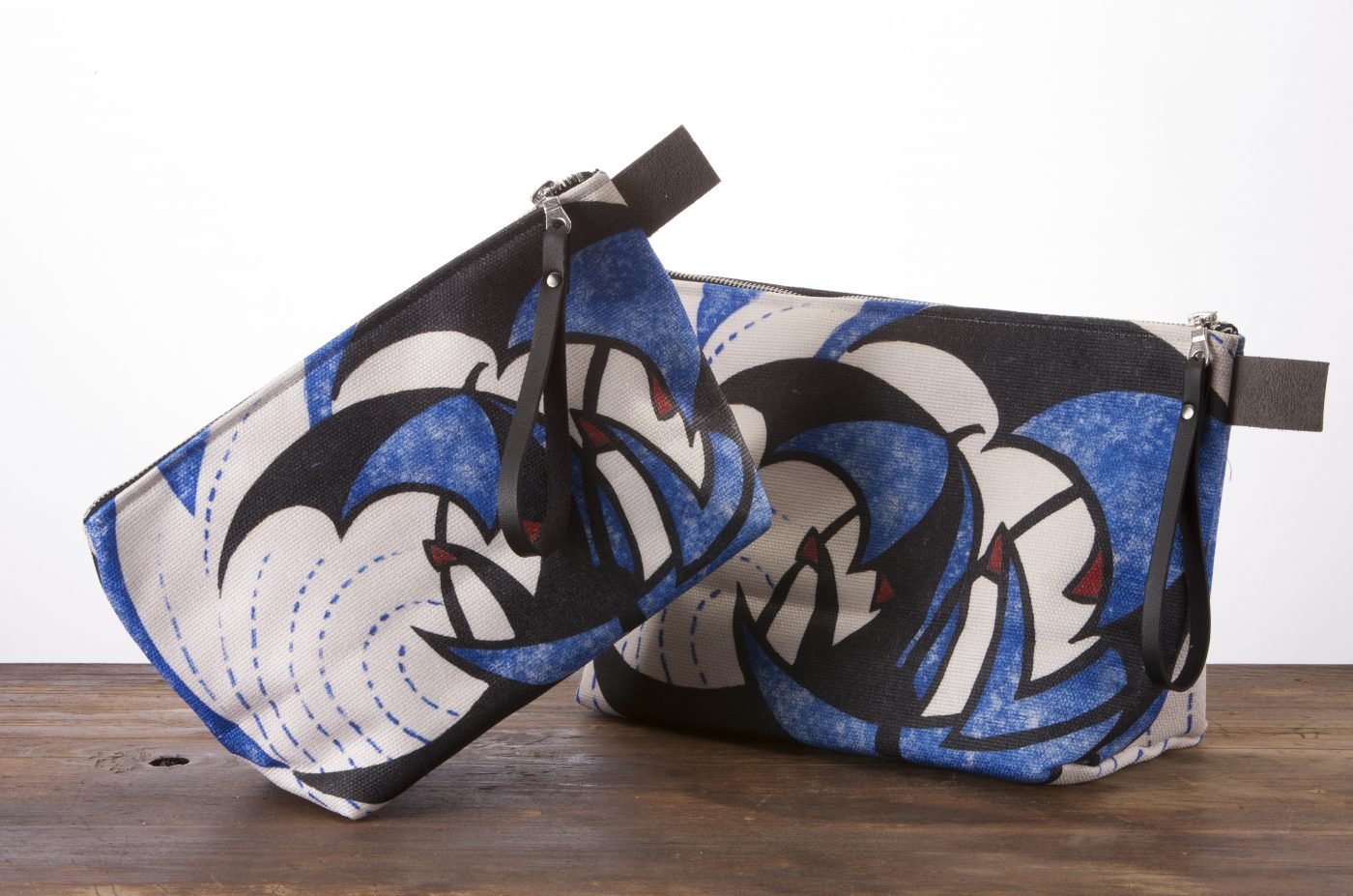 The Gale Makeup Bags — You can weather any storm so long as your accessories are by your side, all the more so if they're housed in this durable bag featuring a 1930 Sybil Andrews print. Lrg $45 / Sm $35.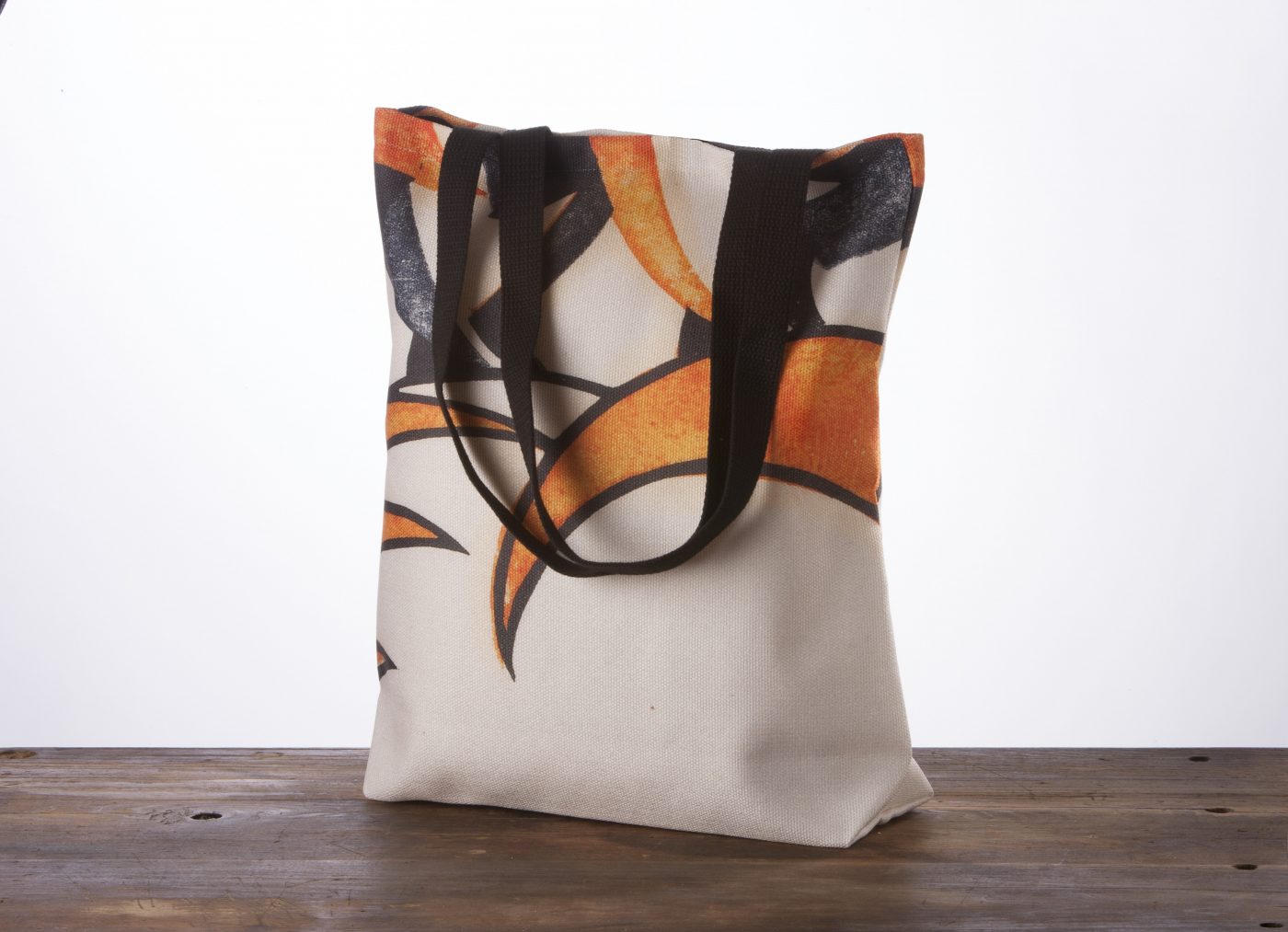 Tote Bag — Looking for the perfect bag? Totes! You'll be amazed how much you can fit in this eye-catching carry-all. $39.95.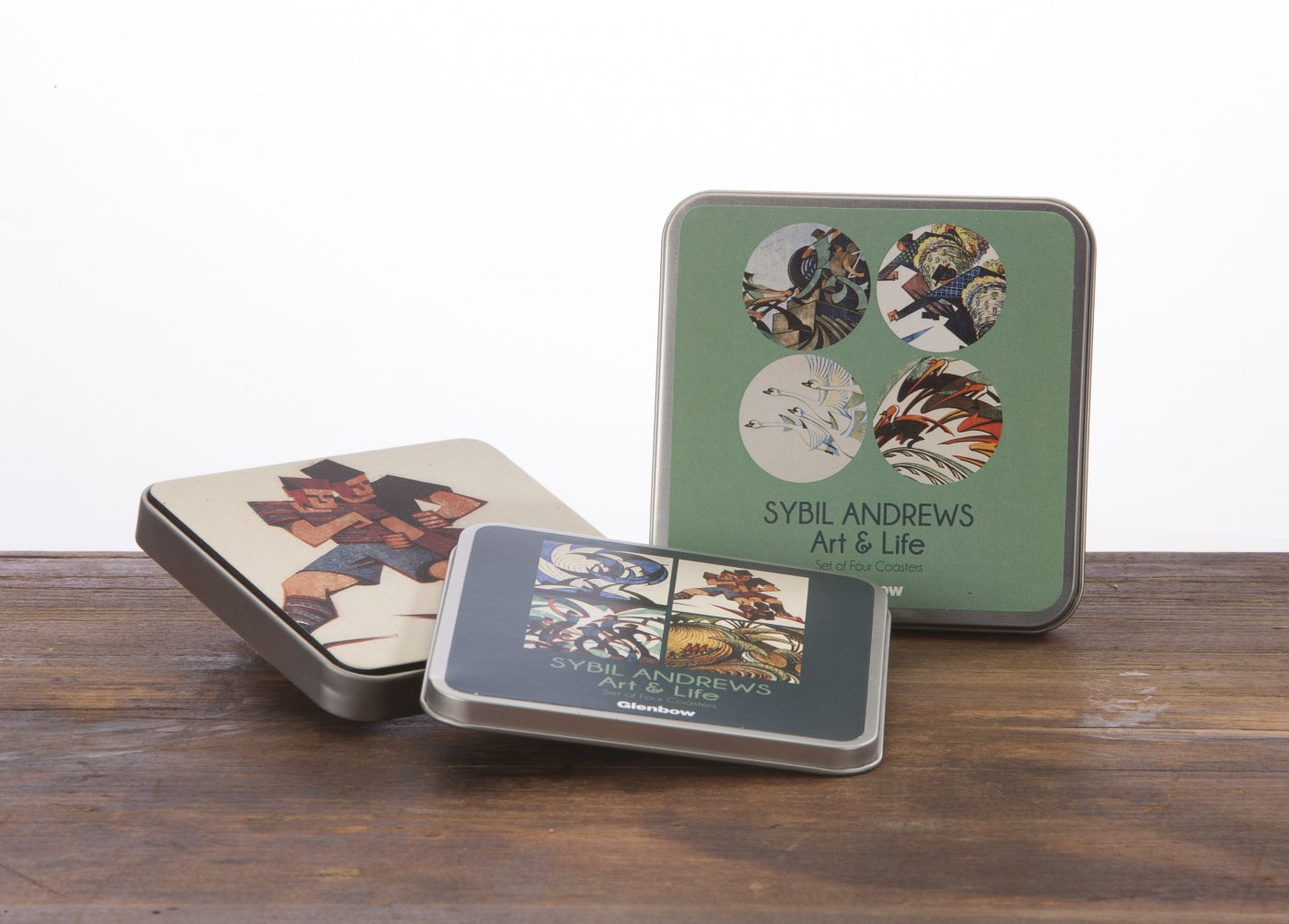 Coasters — Raise a glass for these coaster sets featuring a selection of Sybil Andrews' most beloved prints. $16.95.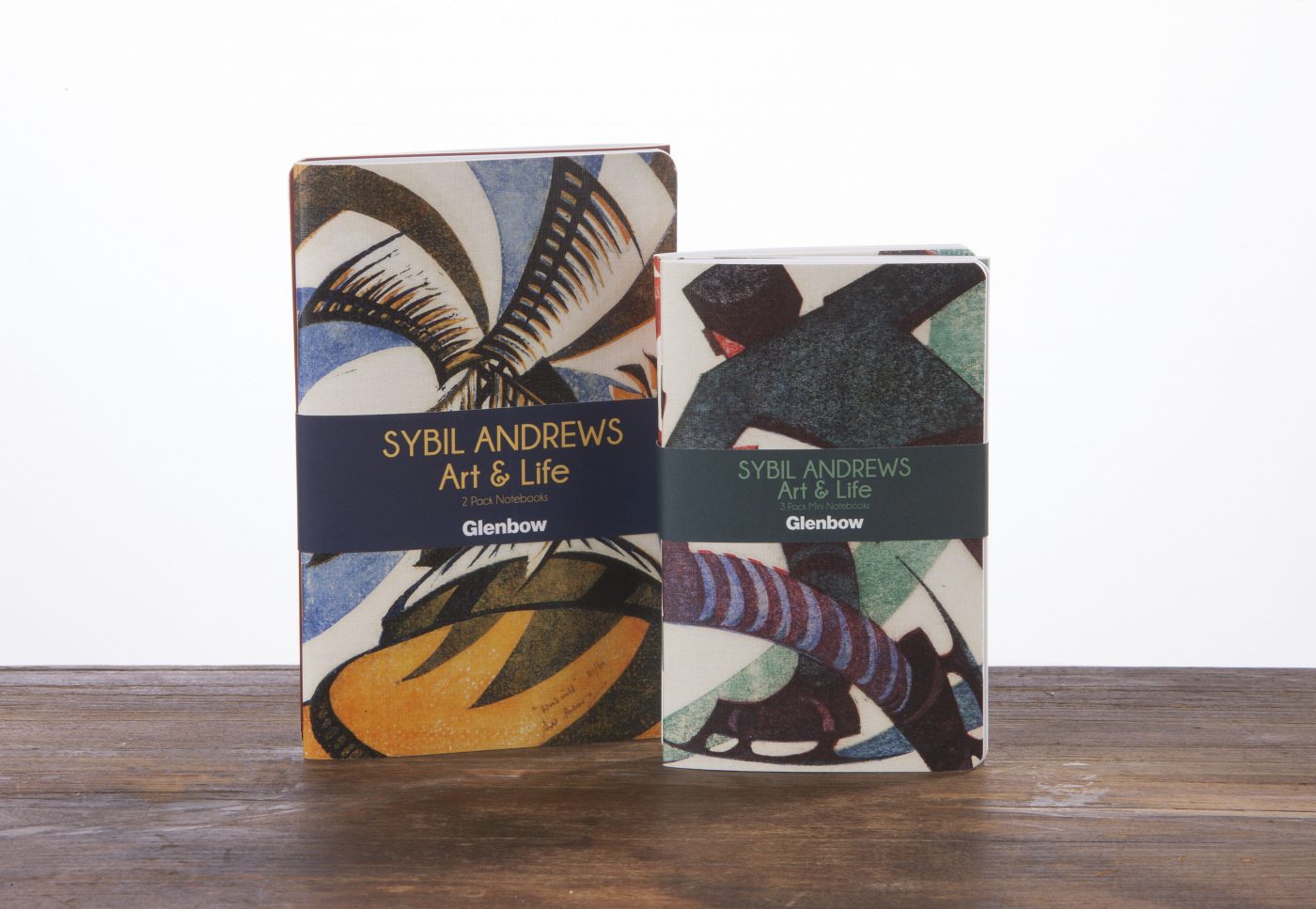 Notebooks — Whether you're penning a manifesto of your own or just a grocery list, you may as well do it in style! Pick up a pack of three small notebooks ($12.95) or two large ($11.95)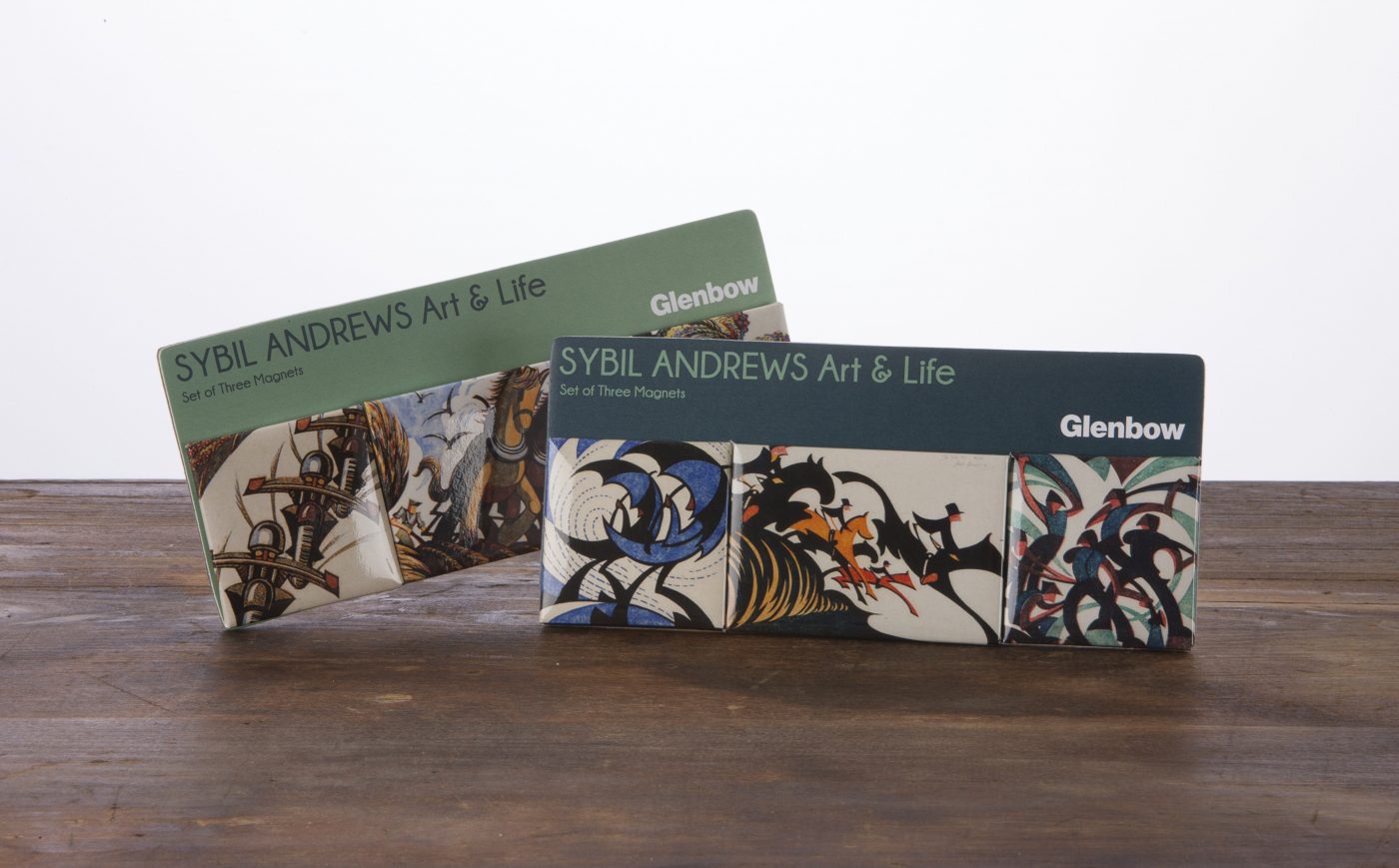 Magnets — Get stuck on these and you'll have the most artful fridge in town. Collect them all! $11.95 (three-pack).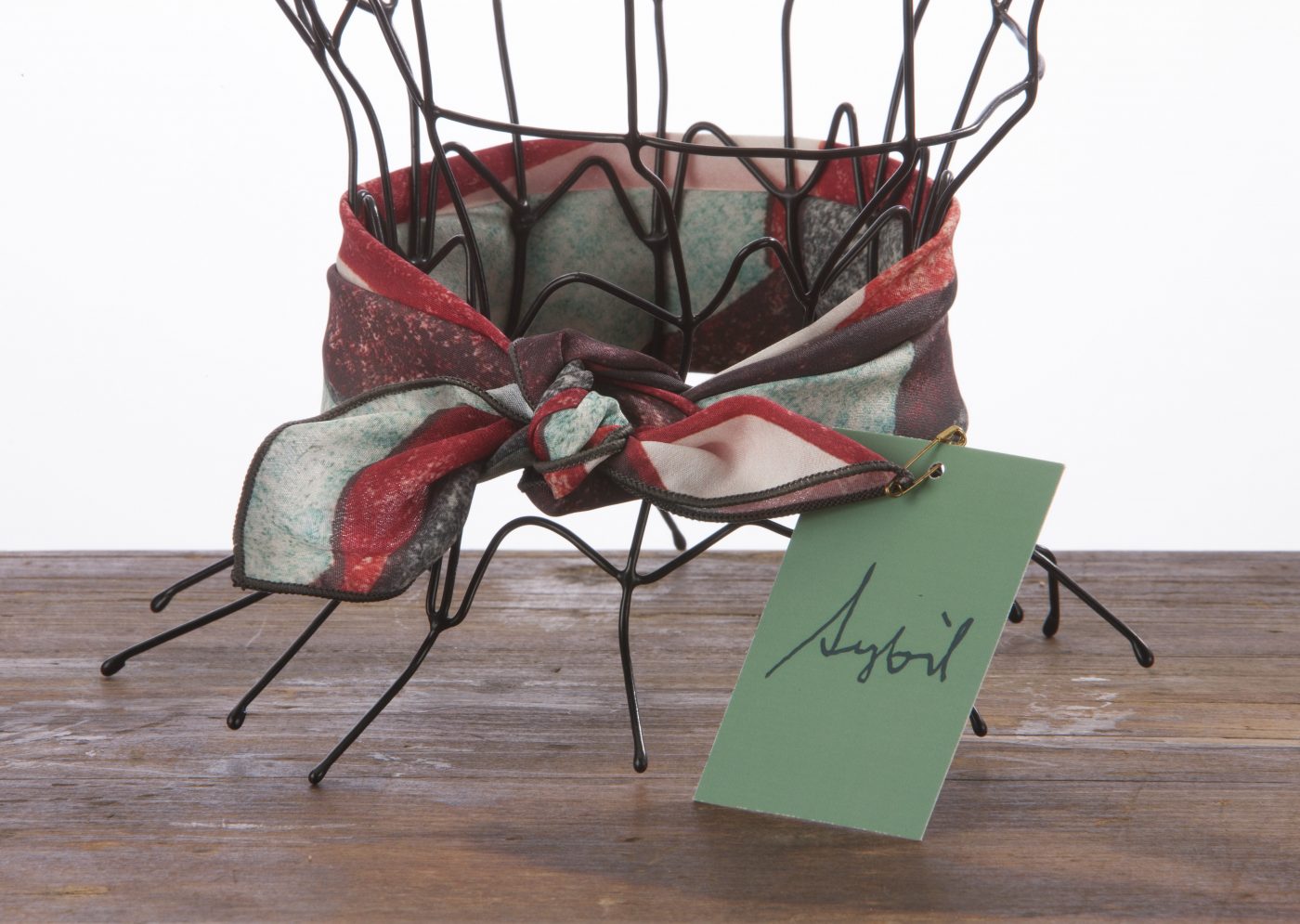 Scarf — A real conversation starter. Featuring art from one of Sybil Andrews' more purely abstract works, Peevies from 1962. $24.95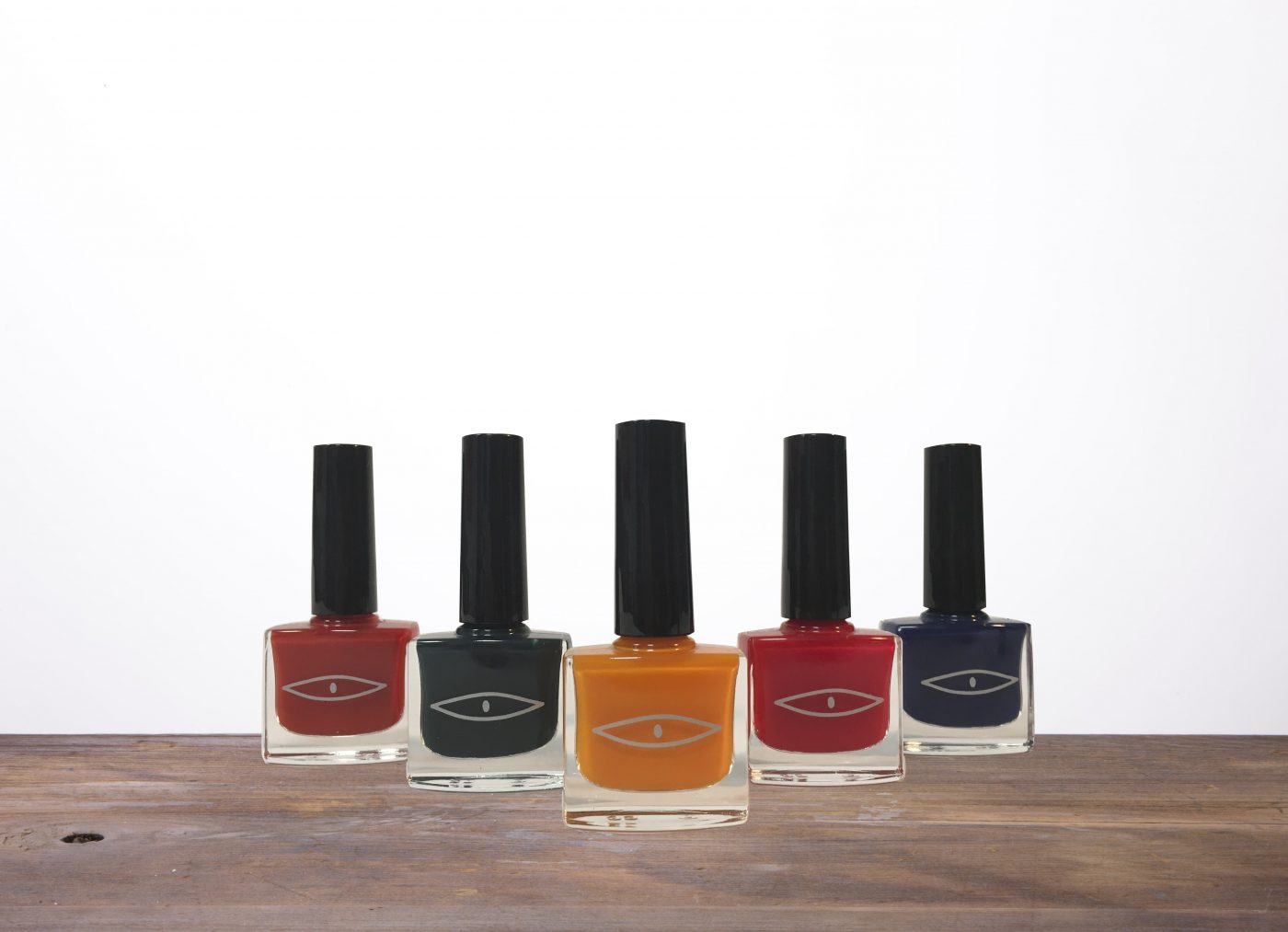 Nail Enamel — Created specially for Glenbow by Le Lou Ula, with each of the six available colours inspired by specific Sybil Andrews artwork. Ten-free, vegan and cruelty-free. $20 ea.