Glenbow's main building is currently closed for building renovations.
Visit us at Glenbow at the Edison at the Edison Building: Suite 220, 150 9 Avenue SW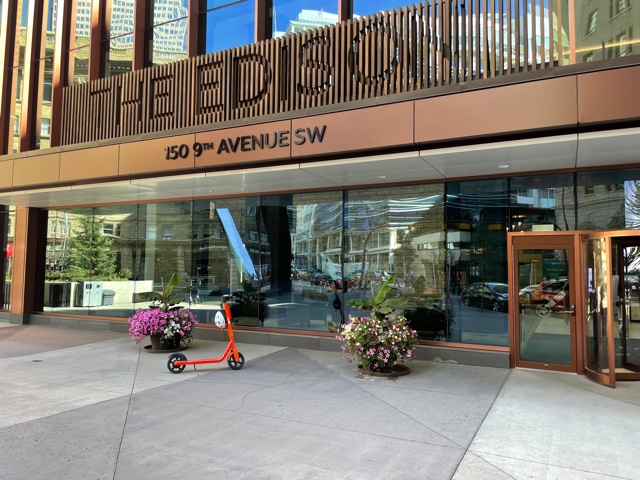 Getting Here
Glenbow at the Edison is in downtown Calgary, on the second floor (+15 level) of The Edison building across from the Fairmont Palliser Hotel.
Our Address
Glenbow at the Edison
Suite 220, 150 9 Avenue SW
Calgary, AB T2P 3H9
Public Transit
Glenbow at the Edison is located two blocks south of the Westbound 1st Street SW CTrain Station of Calgary's light rail transit (LRT) line. The CTrain operates on a 10 minute schedule and every five minutes during rush hour service.
Calgary Transit bus service also delivers visitors close to our doors. There are many routes from all quadrants of the city which travel to the downtown core.
For more information, visit www.calgarytransit.com or phone 403-262-1000.
Parking
Parking is available at the nearby Palliser Parkade at 120 10 Avenue SE. For a full list and map of nearby parking options, please visit Downtown Calgary's parking website.
City of Calgary ParkPlus parking lots offer discounted rates on evenings and weekends. Street Parking on surrounding streets and avenues is free on Sundays.