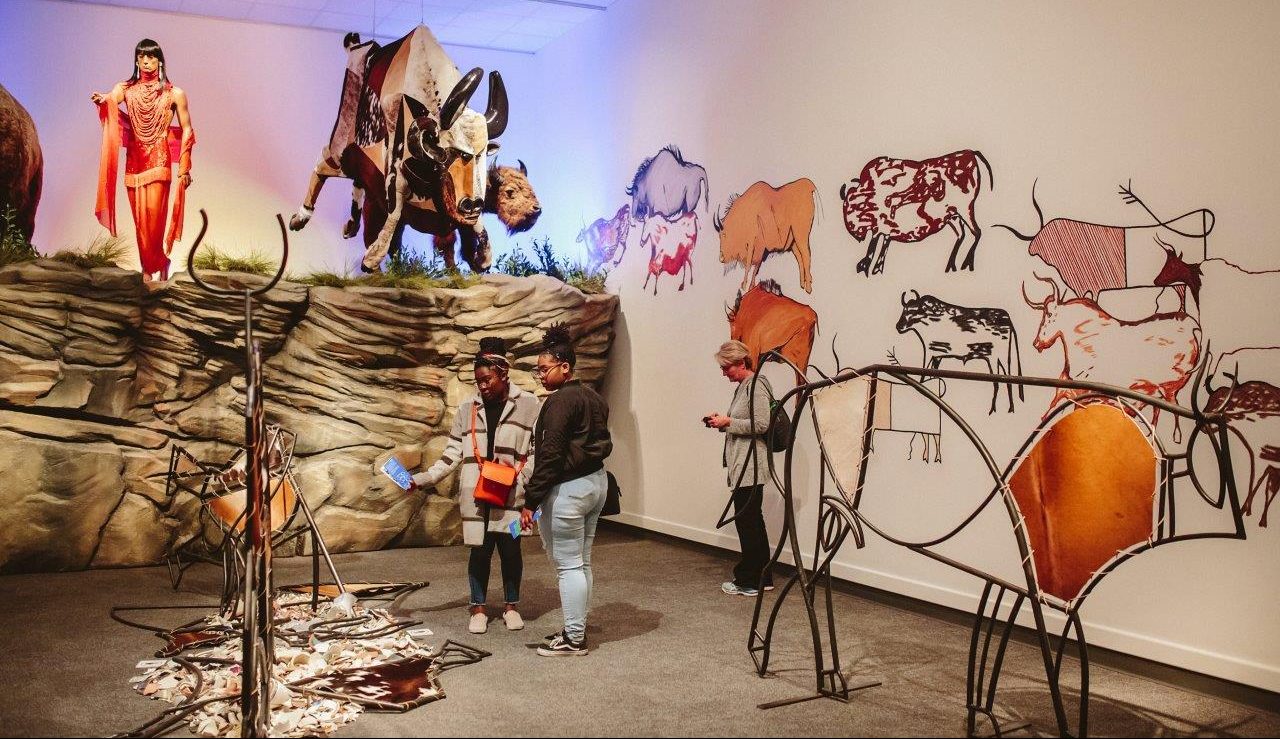 Message from Nicholas R. Bell, Glenbow President & CEO and Irfhan Rawji, Chair of Glenbow Board of Governors
September 25, 2020
As we report on last year, we are weathering daily, constant, massive change. Looking back at 2019 is an exercise in self-evaluation – it provides an opportunity to reaffirm our core mission and focus on the priorities that will advance Glenbow in an uncertain future. Evaluating the successes and challenges of the past year provides a sense of clarity and resolve, helping illuminate the path forward. The challenges we have faced so far in 2020 won't end soon, but we will seize this moment and rebuild Glenbow as a resilient, vital, active space that redefines the role a museum can serve in its community.
2019 was an exciting year at Glenbow – Nicholas R. Bell joined us as President & CEO, with a mandate to continue and expand our work to position Glenbow as Canada's most innovative art museum. It was bittersweet to say farewell to Donna Livingstone, whose six years of leadership was a period marked by stabilized finances, innovative programming, and the launch of the new vision for extensively renovating Glenbow's building. We must also thank Glenn McMurray, Glenbow's VP, Corporate & CFO, who stepped in to lead as acting President & CEO in the months before Nicholas arrived.
In late 2019, Glenbow's staff undertook a collaborative initiative to redefine the museum's mission, vision and values. The resulting statements are powerful and inspirational and will provide the backbone for every decision that we make as an institution going forward.
For many years, the Glenbow team has delivered a Glenbow experience that is relevant and meaningful to our audiences. This has led to continually increasing visitation (up 42 per cent since 2013) and audience engagement, and stronger connections with our community. We were gratified and thrilled as these efforts culminated in the February 2020 announcement by Premier Jason Kenney, of a $40M Provincial pledge to support Glenbow's revitalization project.
This support and commitment to Glenbow's future is a transformational investment in Calgary's cultural infrastructure. We will use it to reimagine how Glenbow's collections and our physical spaces can be activated to create one of the most ambitious and progressive museum programs in North America.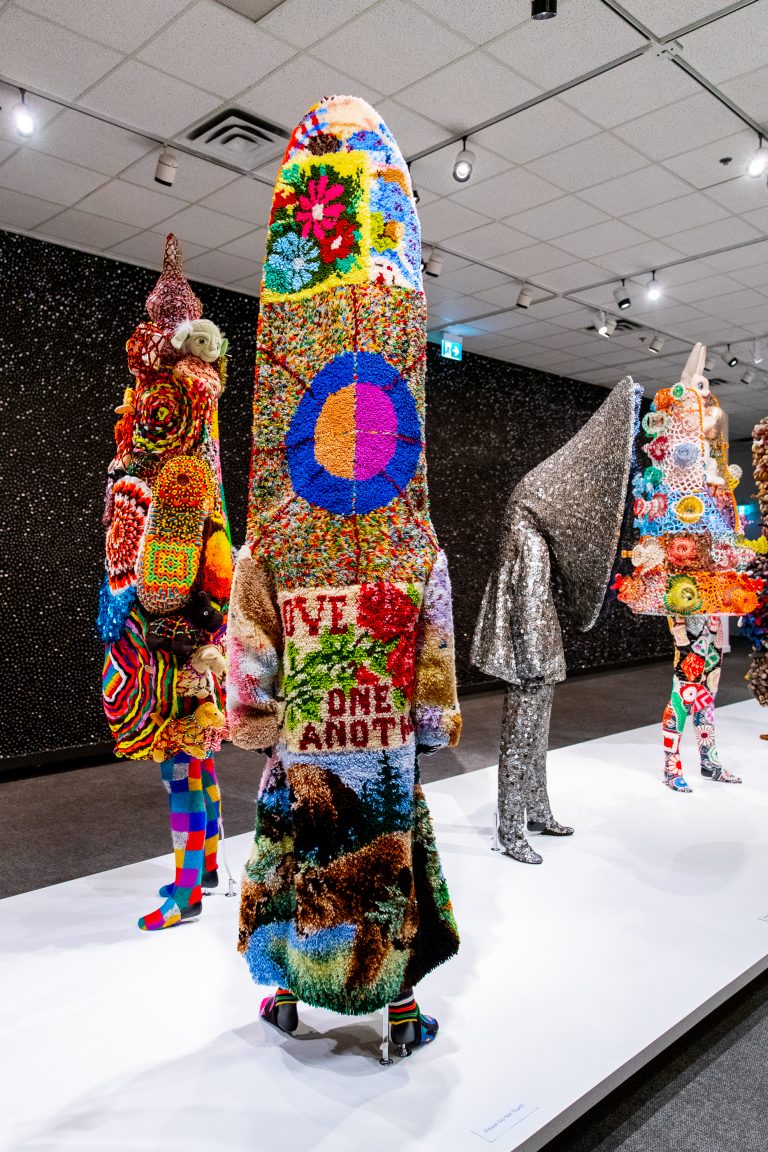 Meanwhile, our exemplary exhibition schedule continued to wow the city – Calgary's first major fashion exhibition, Christian Dior (Feb. 3 – June 2, 2019) was swiftly followed by the eye-popping and socially-urgent installation of art by American art superstar Nick Cave (June 29 –Sept. 22, 2019). Glenbow's unique research collection and expertise was on display in the fall of 2019, as we presented a sweeping survey of beloved British-Canadian printmaker Sybil Andrews' life and work (Oct. 19, 2019 – Jan. 12, 2020). We continued to show more of Glenbow's collection and present the work of multigenerational contemporary Canadian artists in the other exhibitions that enriched the experiences of visitors who were drawn by the feature exhibitions.
We opened an ambitious new season in February 2020, led by a hugely anticipated exhibition of photographs by Vivian Maier, the enigmatic street photographer made famous by an Oscar-nominated documentary. We were prepared to welcome eager photography fans throughout the spring. We had the momentum of the Provincial funding announcement fueling fresh optimism and excitement about an accelerated timeline for a building renewal and the radical reimagining of Calgary's museum.
And then everything changed. We ended the fiscal year in lockdown; the museum closed to the public on March 13 to help prevent the spread of COVID-19 in our community. We weren't able to share Vivian Maier with Calgarians the way we hoped. School programs came to a halt, as did all of our traditional opportunities for earned revenue. The unprecedented economic and social consequences of the lock-down and ongoing pandemic are still reverberating, and will for a long time to come, particularly in the arts sector.
However, this shocking blow to the status-quo has presented us with a unique opportunity. We were already poised for massive change. We were already in the process of reinventing the museum.
Glenbow can adapt to this new reality and be a leader in recovery. Glenbow will become a hub of innovation, creativity and collaboration. Our collective experiences during this pandemic prove more than ever that resilient, responsive and relevant art institutions are crucial to the emotional and economic health of a community. Art is for everyone, and access to it is essential in a vibrant, thriving city. Art provides hope, healing and spiritual sustenance, as well as knowledge, understanding and empathy. As the world continues to faces economic, political and social upheaval, we'll need all the creative inspiration we can get to build the future.

One of my favourite museums in the world. I come here and spend hours looking around whenever I'm in Calgary.
Rhianna M., Google Review
Exhibitions
In addition to our major feature exhibitions, in 2019-20 we shared more of Glenbow's collections through exhibitions such as Dynamic Connections: Threads of Living Memory, which showcases the deep cultural, personal and communal memories of the Inuit which find life through stitching; photographs by Métis Activist James Brady which are an invaluable record of Indigenous life and people in northern Alberta, Saskatchewan and Manitoba; and an exhibition of Blackfoot artifacts and contemporary craft by Glenbow's most recent artist in residence, Albertine Crow Shoe. And we unveiled new acquisitions to the Glenbow collections by highlighting additions to our art, cultural history and Indigenous Studies collections. 
Through our ongoing partnership with Library and Archives Canada, we co-curated two exhibitions that approached the genre of portraiture from different perspectives — historical portraits of women by women and contemporary Canadian portraits. This series of exhibitions continues to showcase both LAC's and Glenbow's collections. 
And we continued to showcase contemporary artists from Calgary and across the country in group and solo exhibitions: Barbara Astman, Maxwell Bates, Eric Cameron, Chris Cran, Gerald Ferguson, Gord Ferguson, Svea Ferguson, Brendan Fernandes, Tia Halliday, Meryl McMaster, Ronald Moppett, Yvonne Mullock, Audie Murray, Robin Peck, Ed Pien, Skeena Reece, Arlene Stamp, Winnie Truong, Nicole Kelly Westman and Tim Zuck.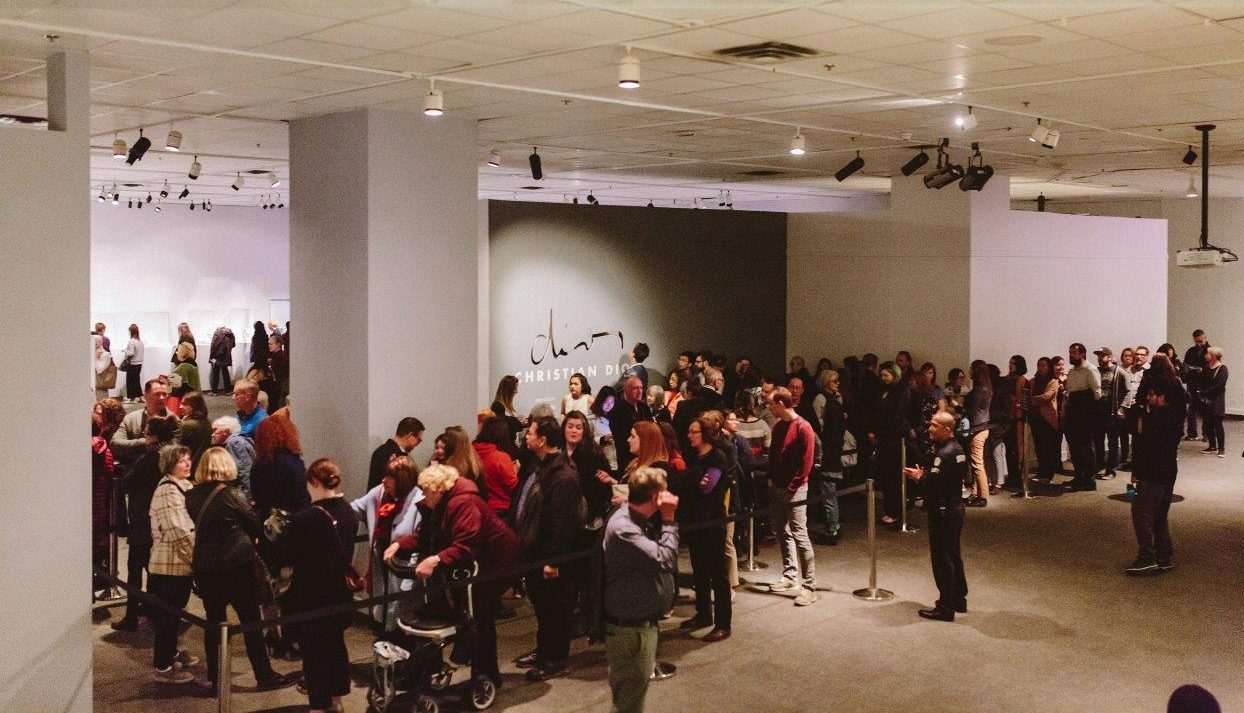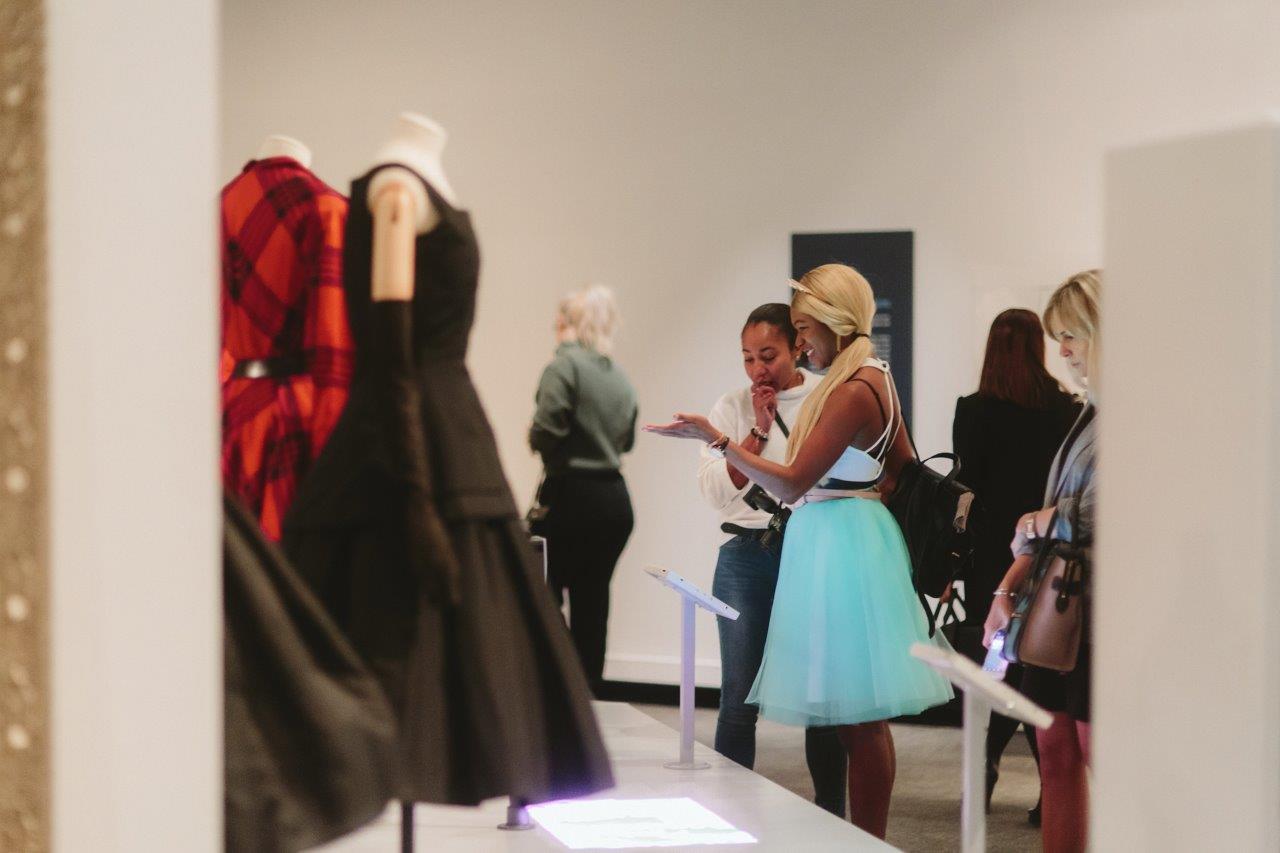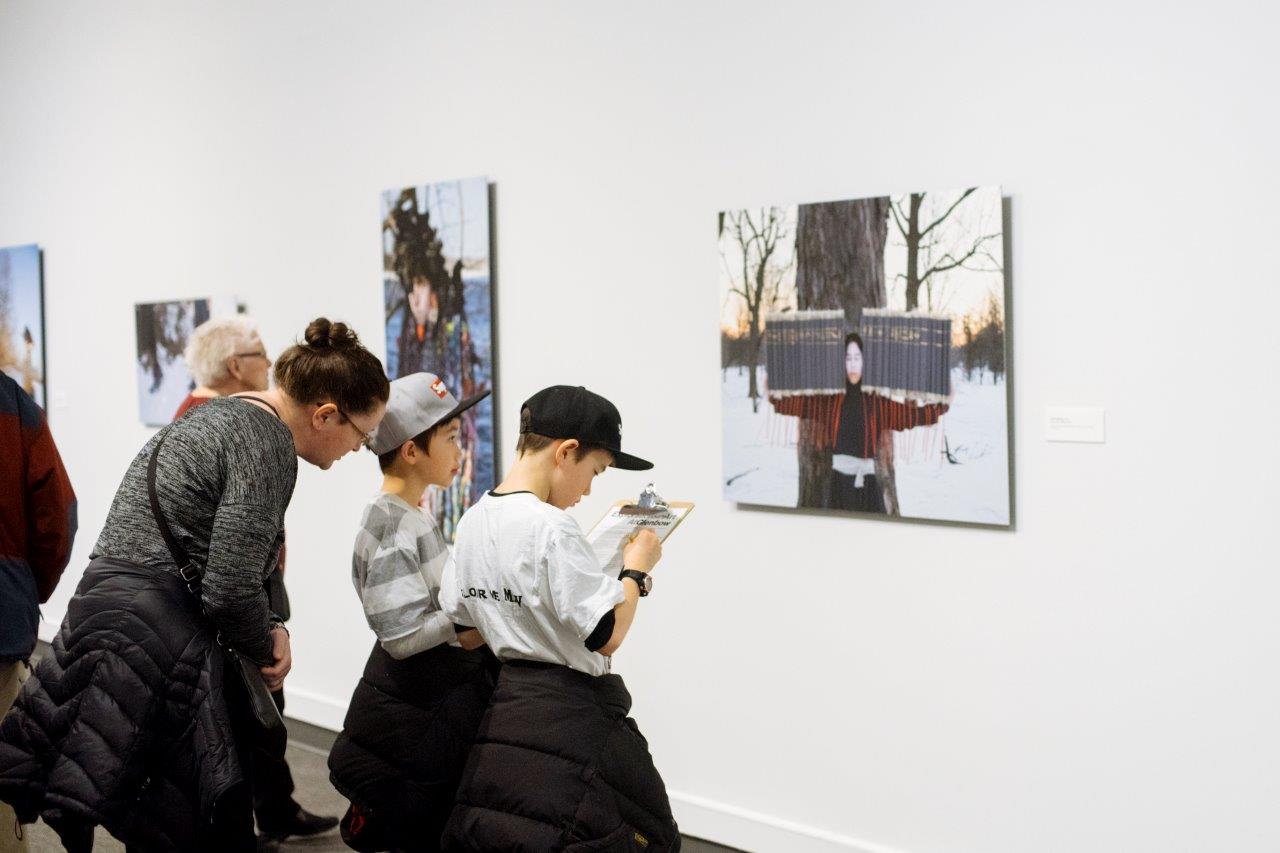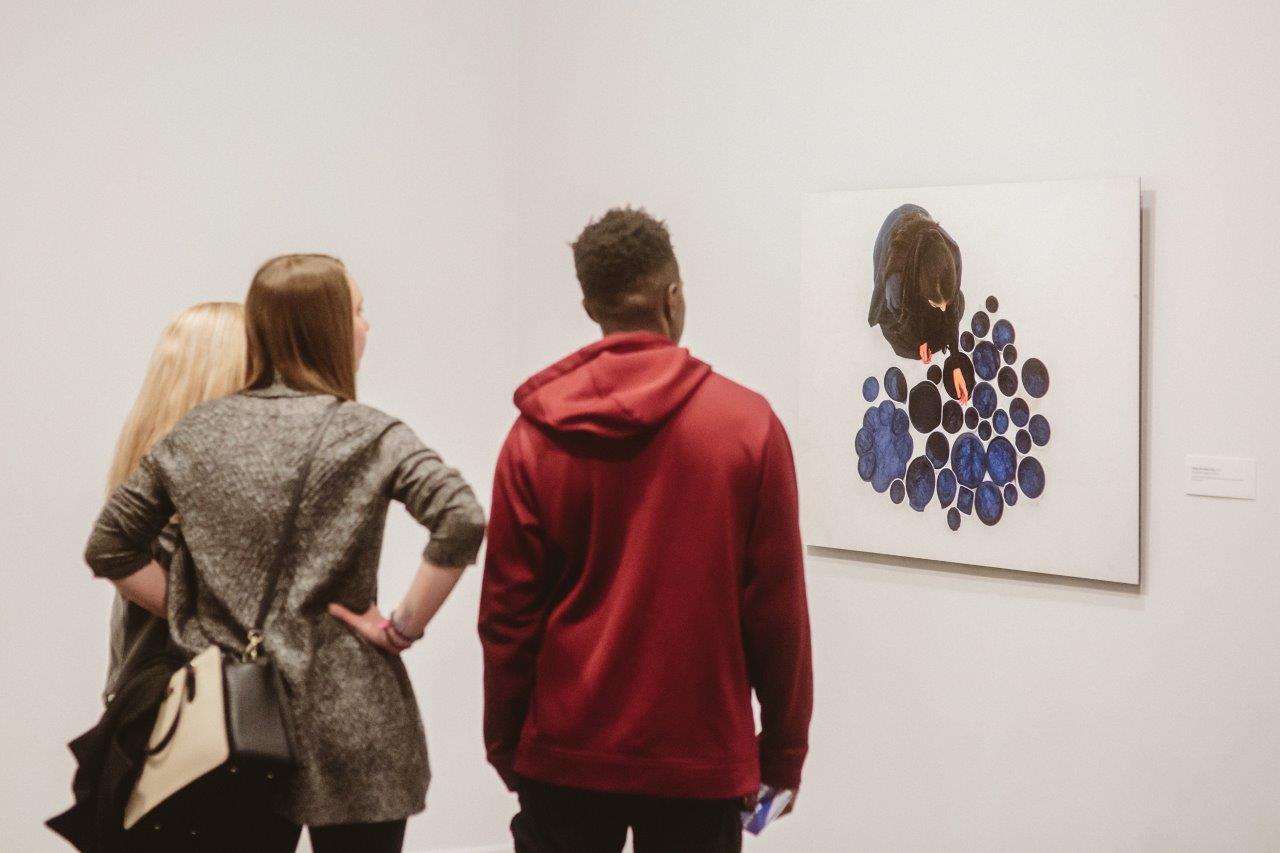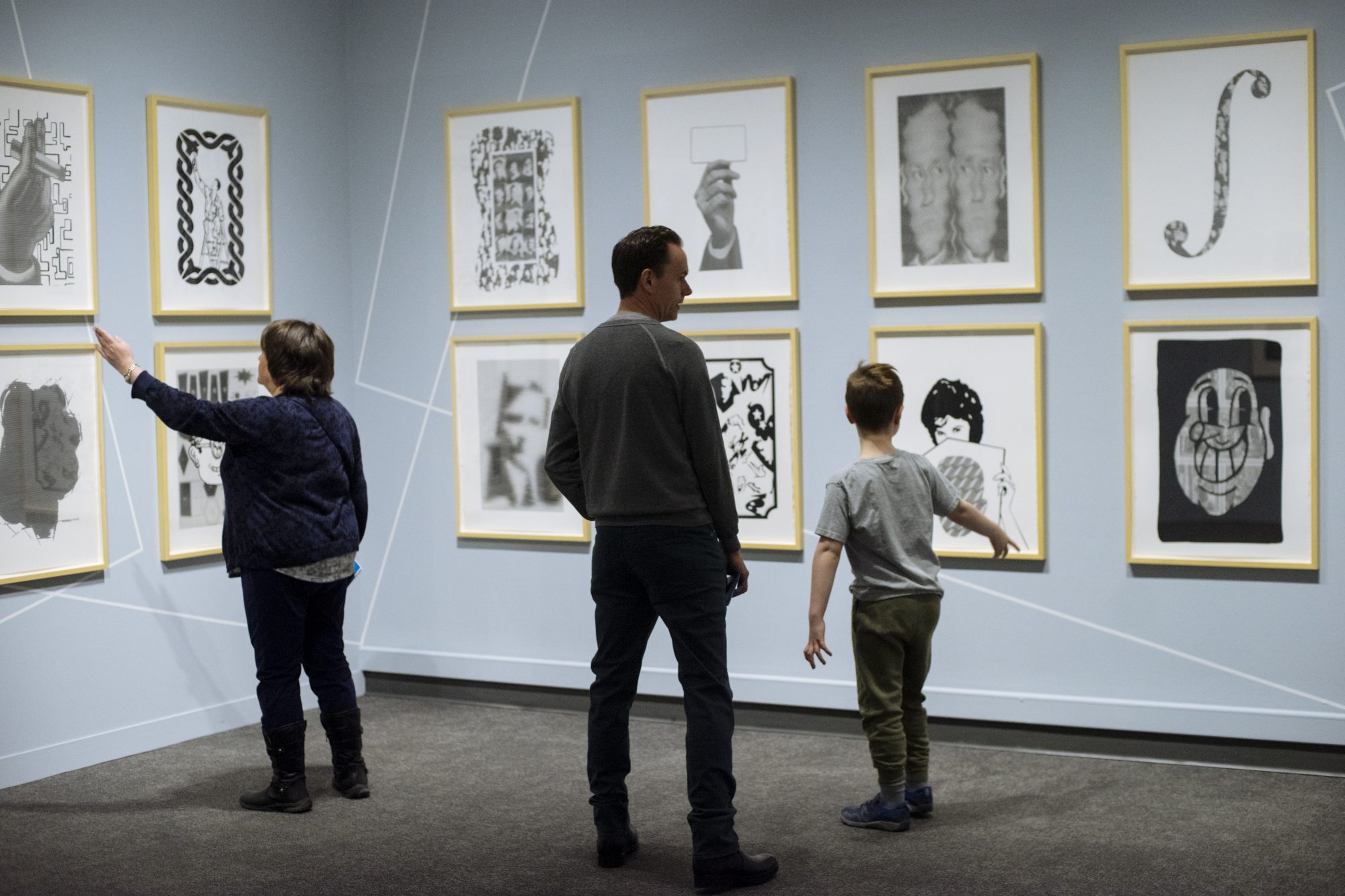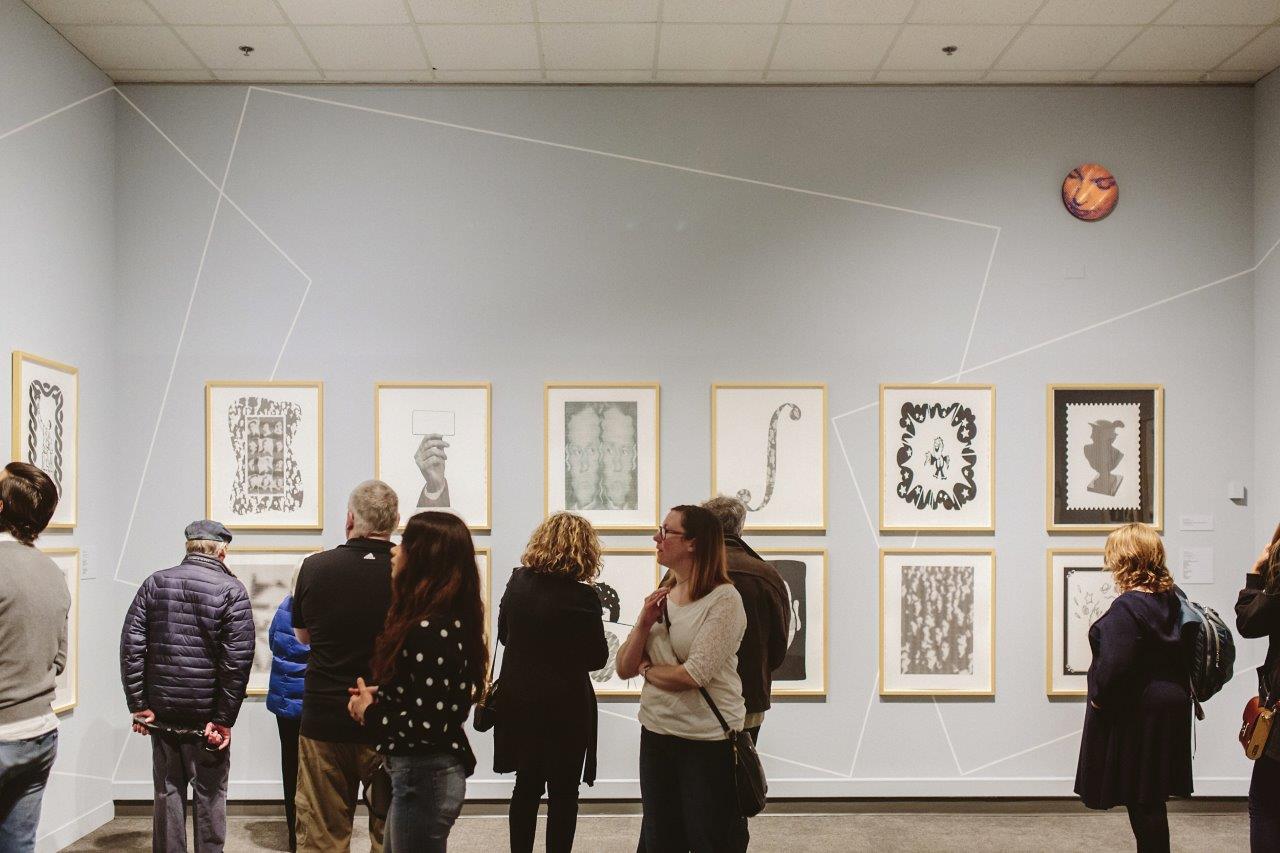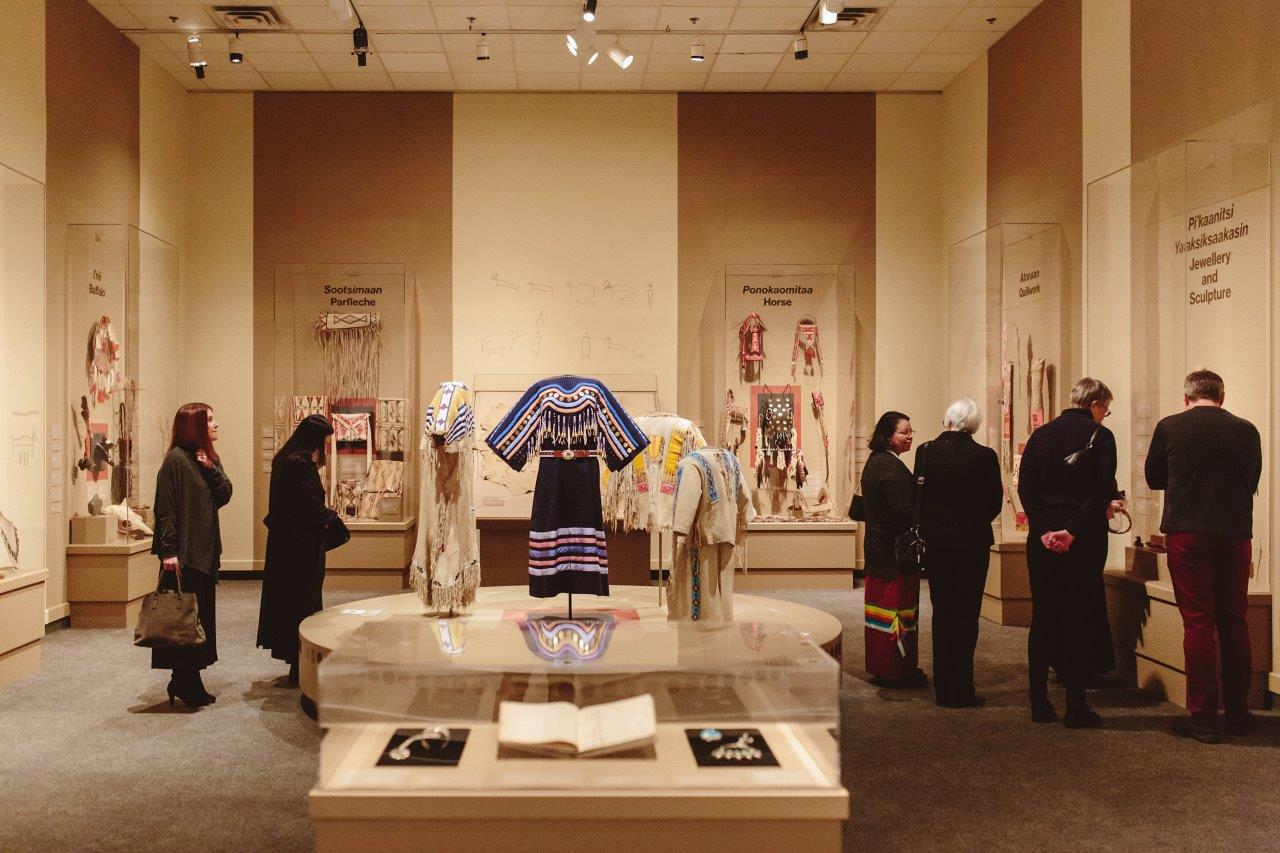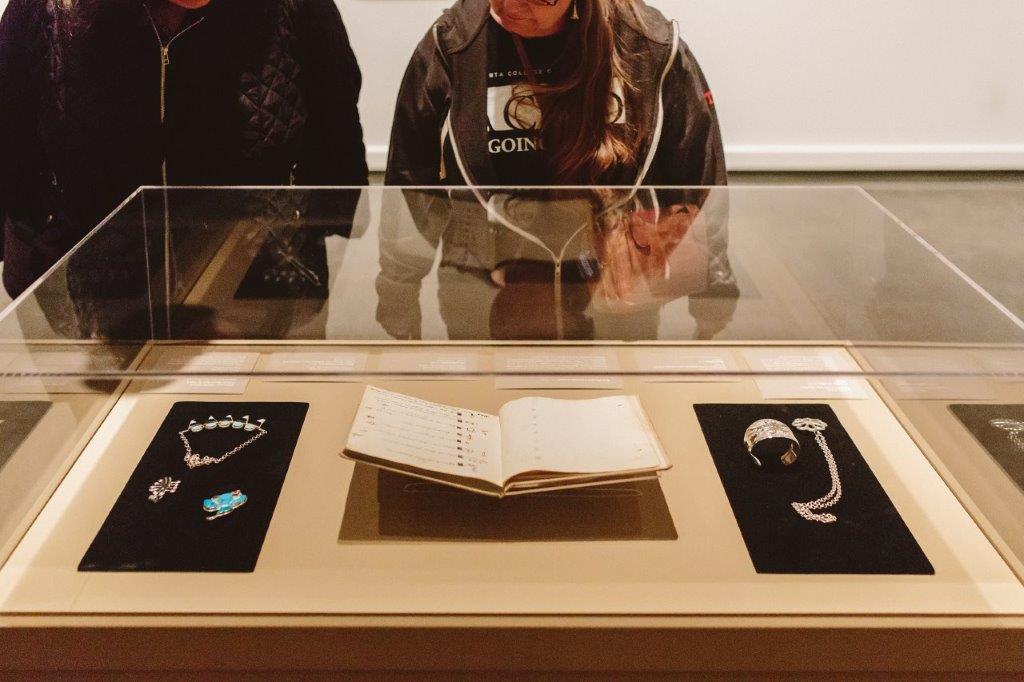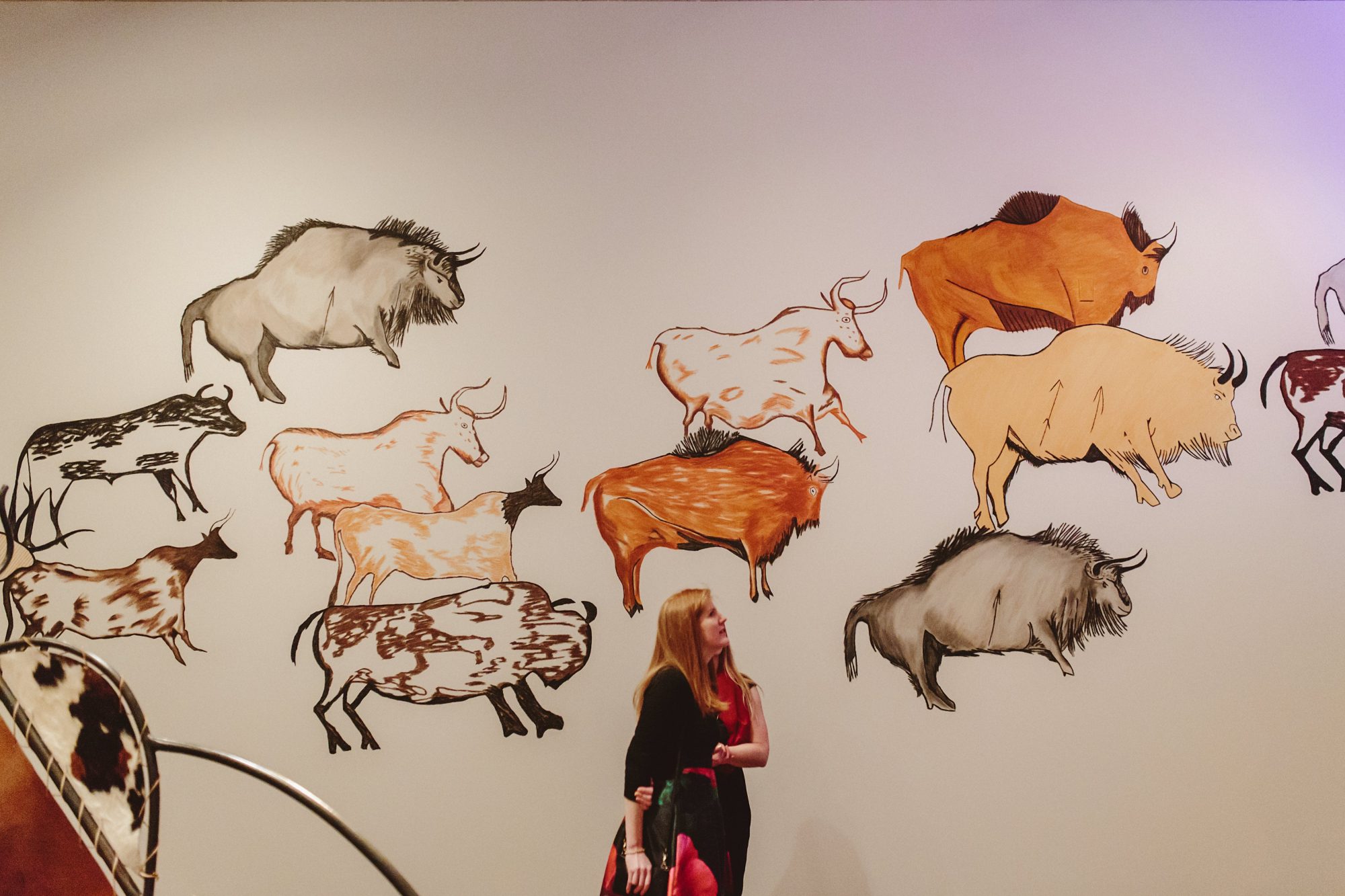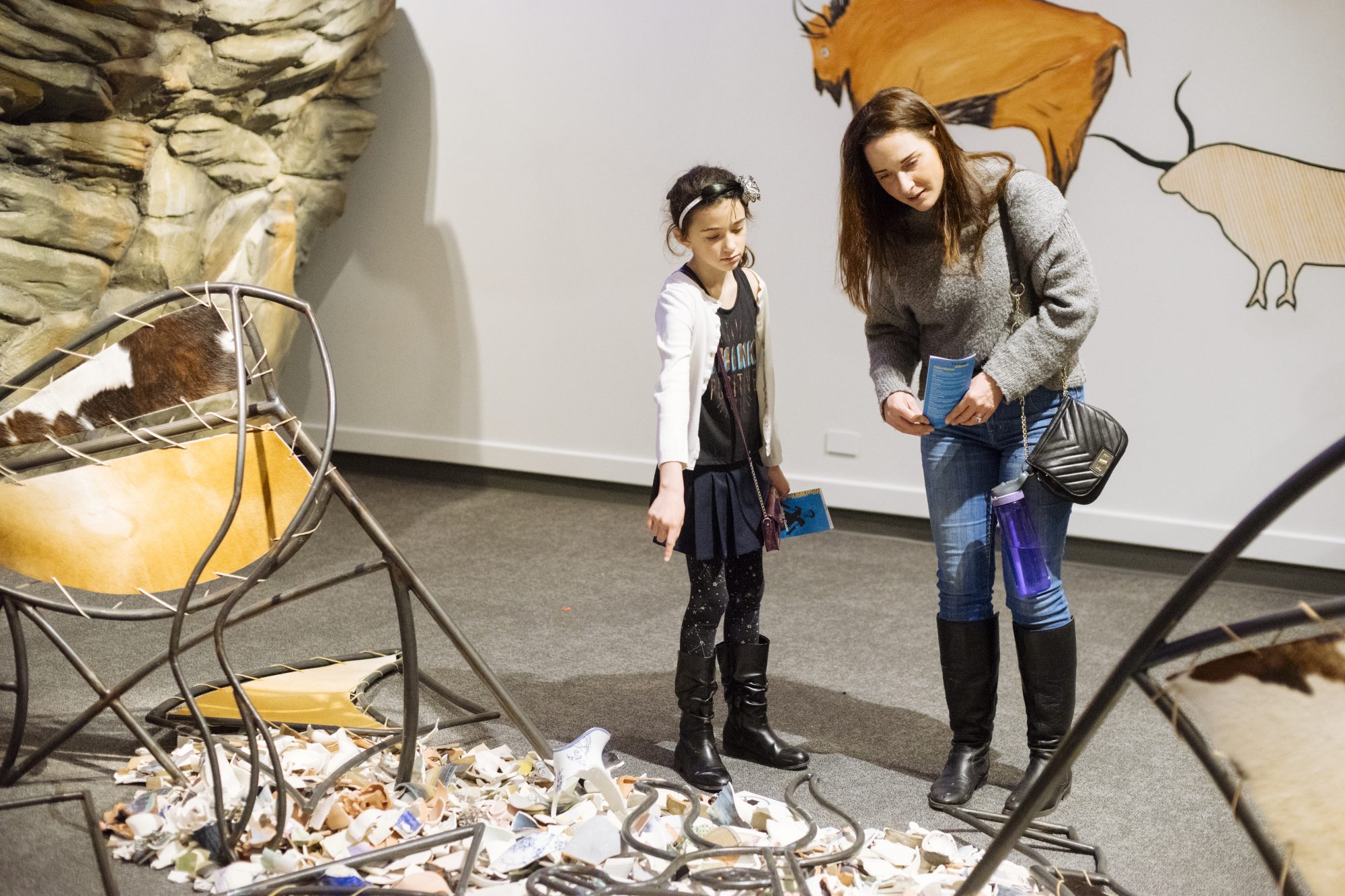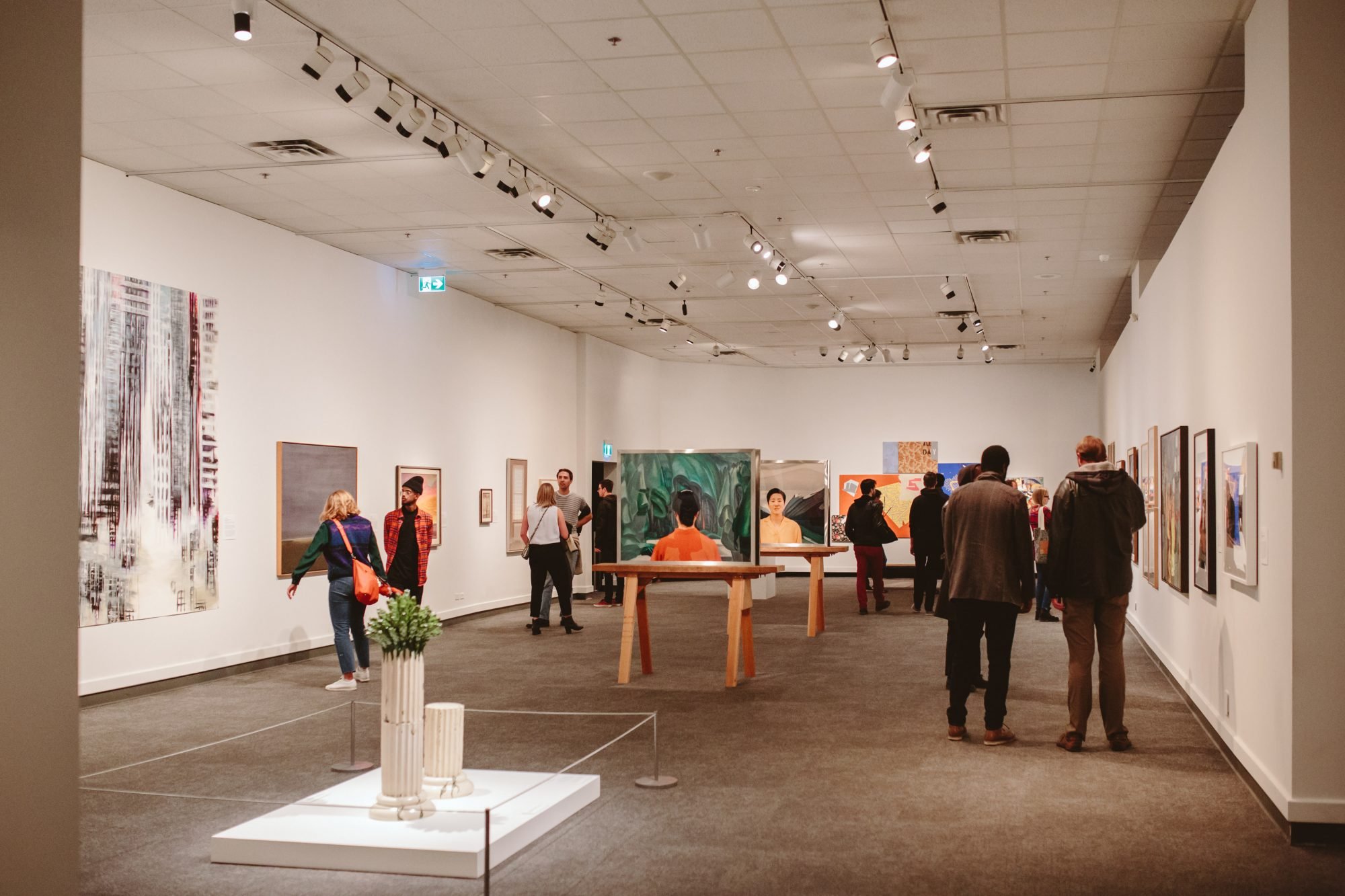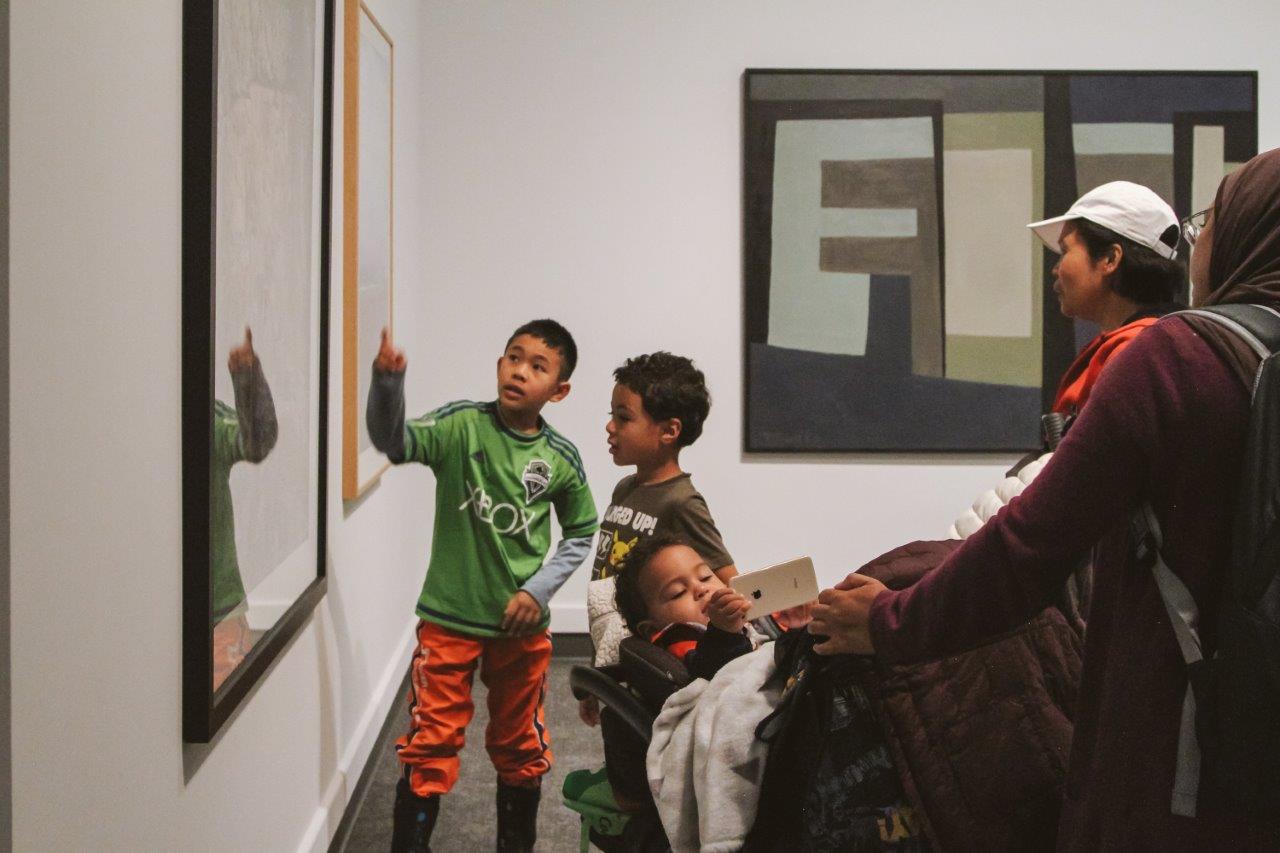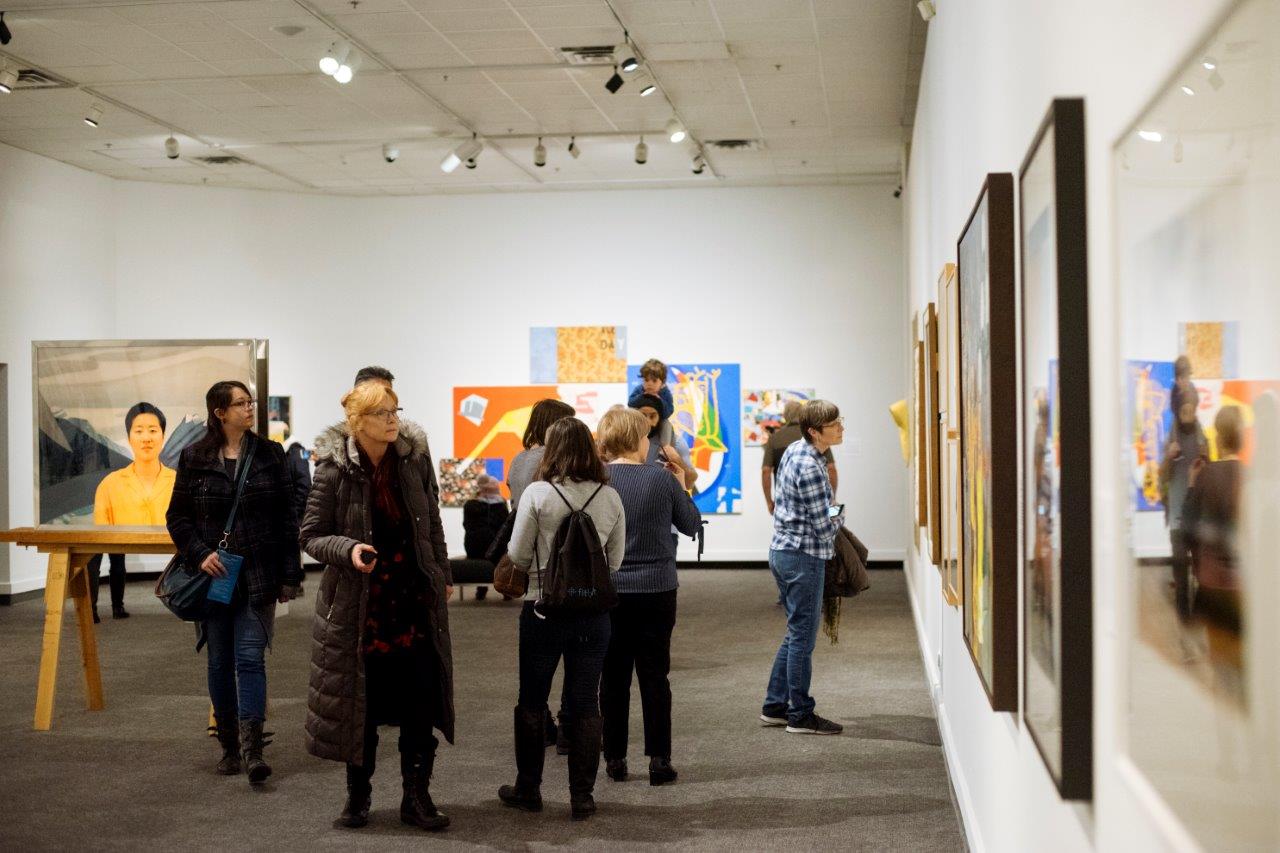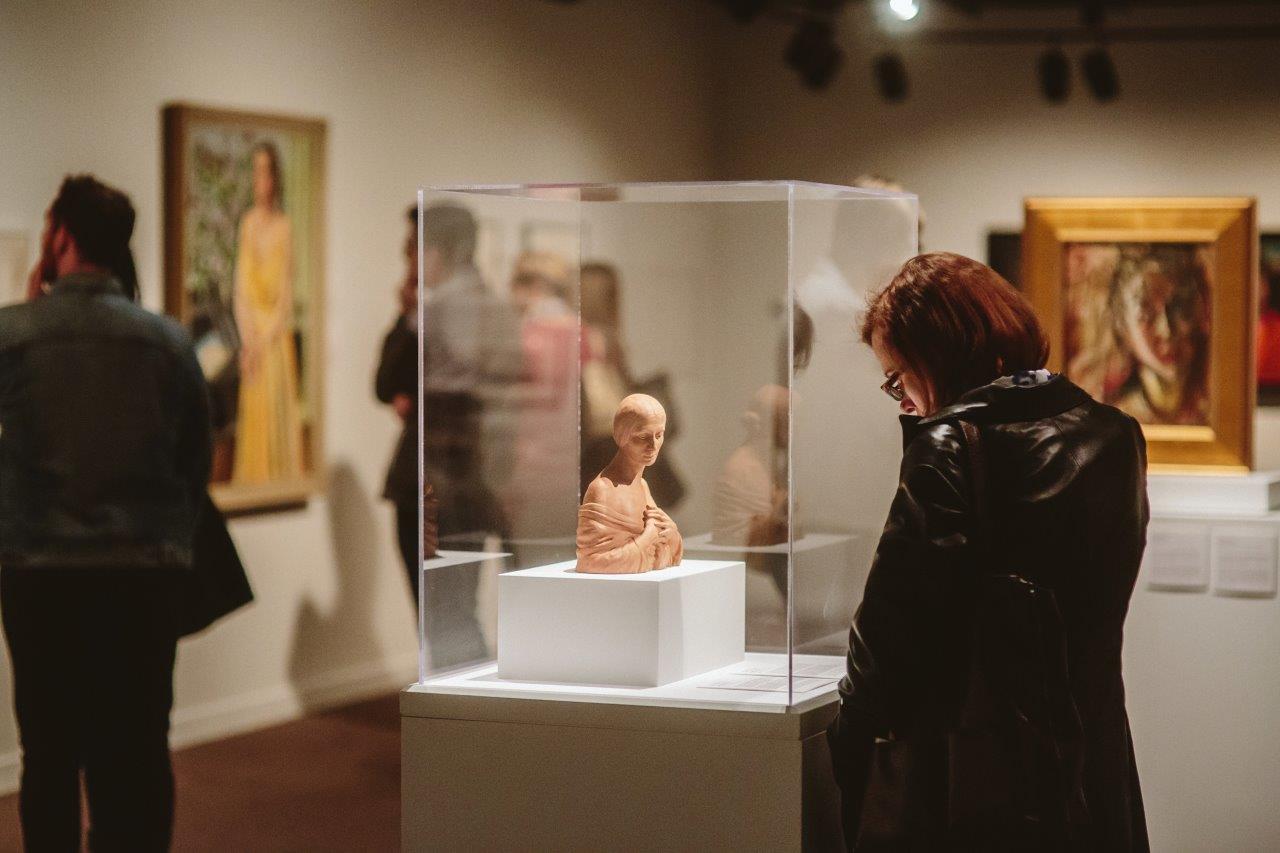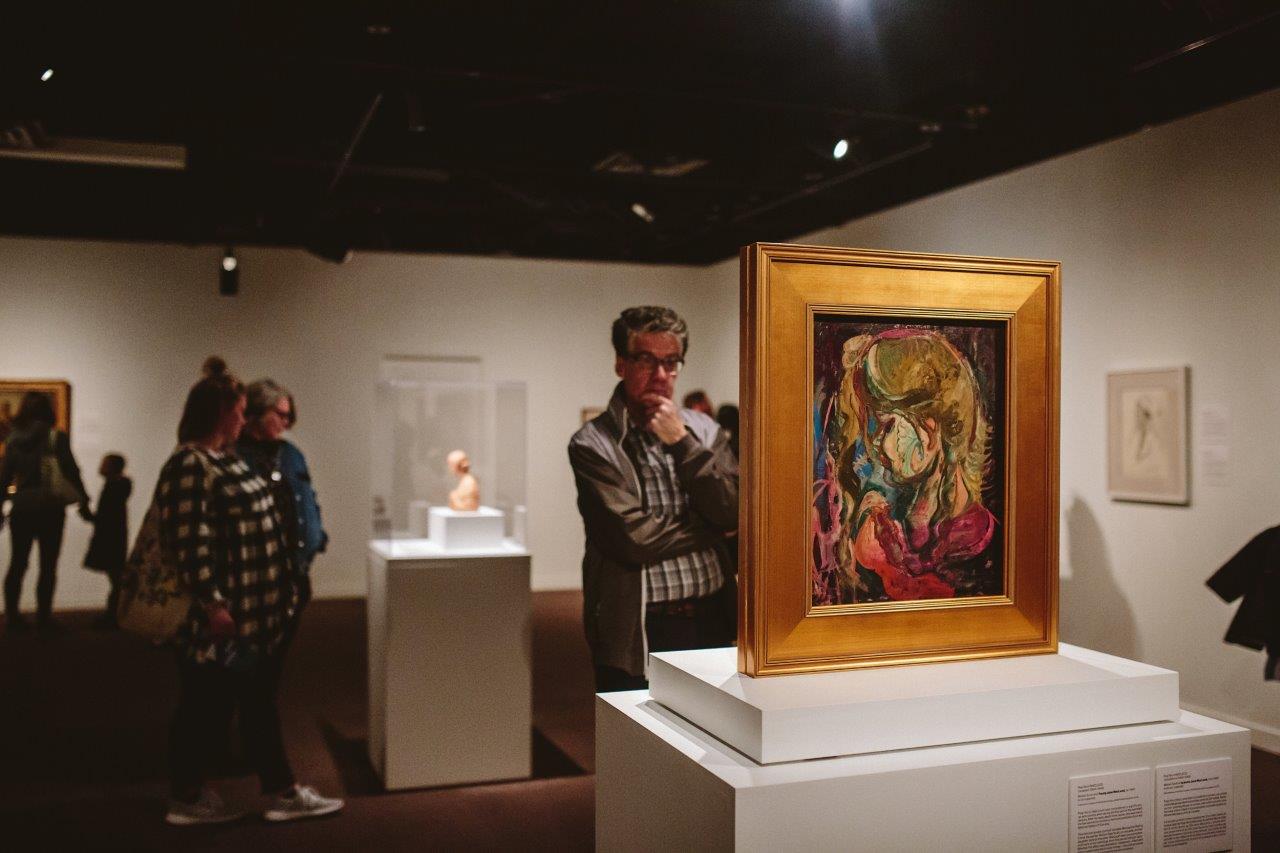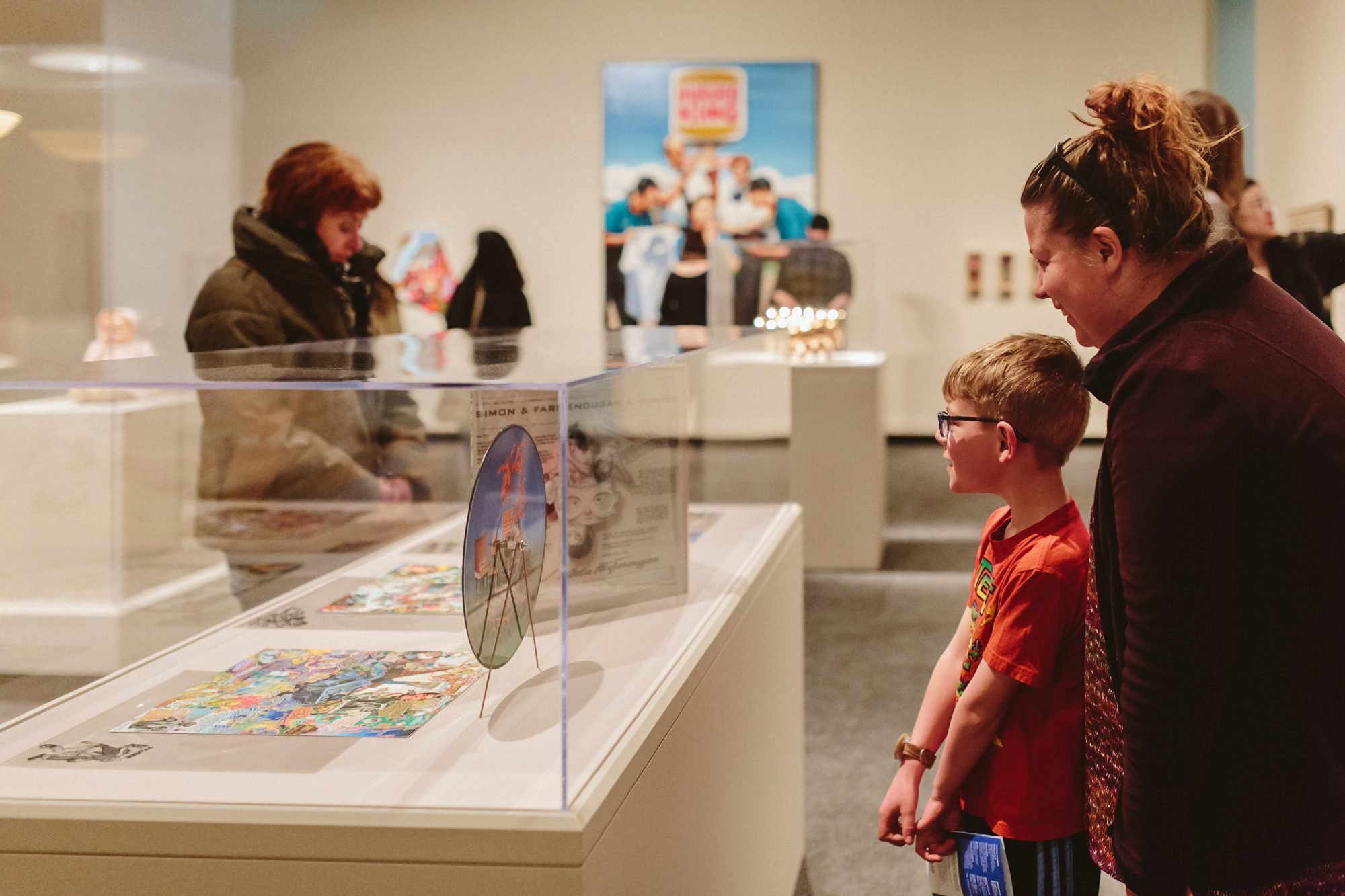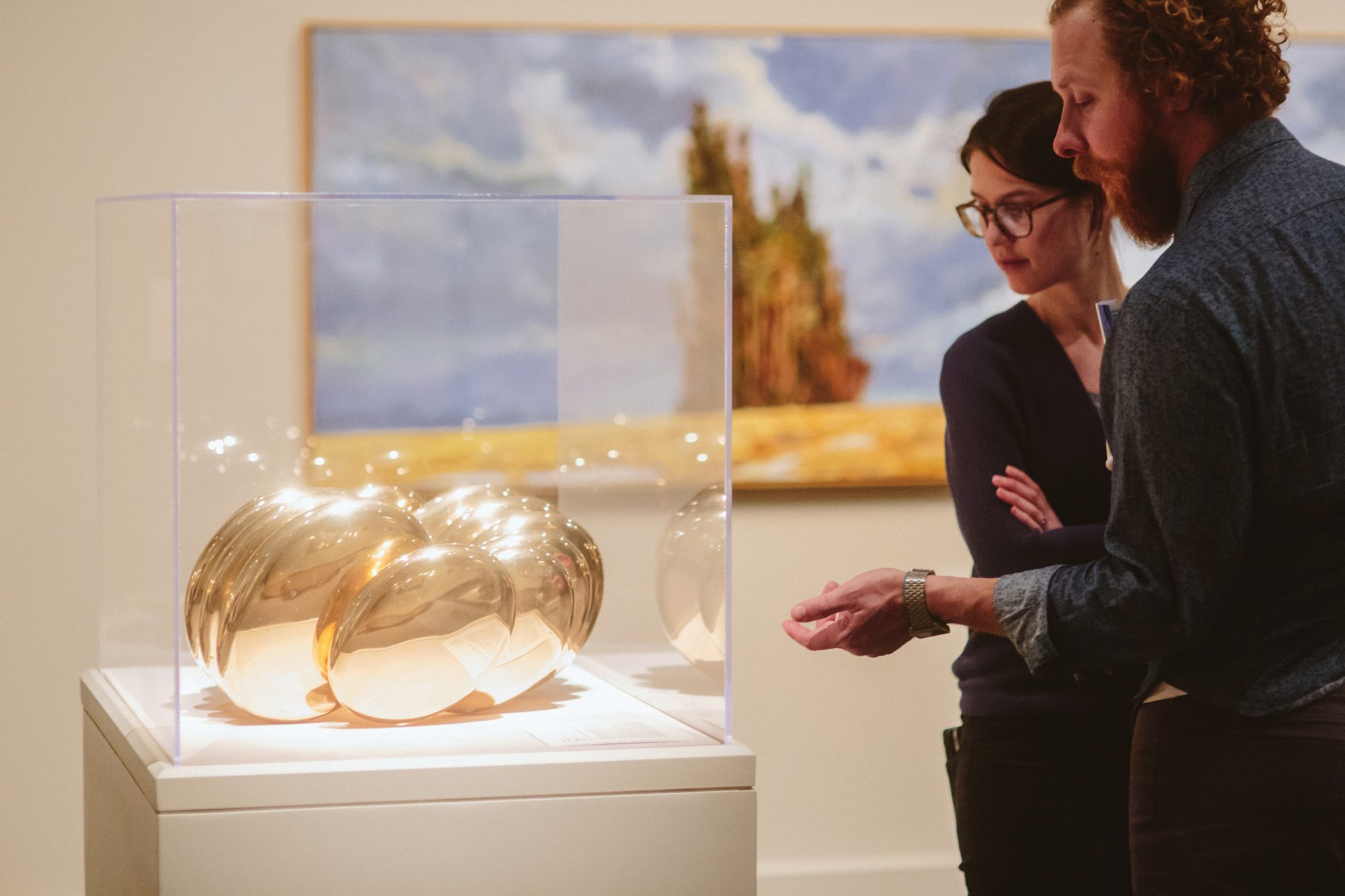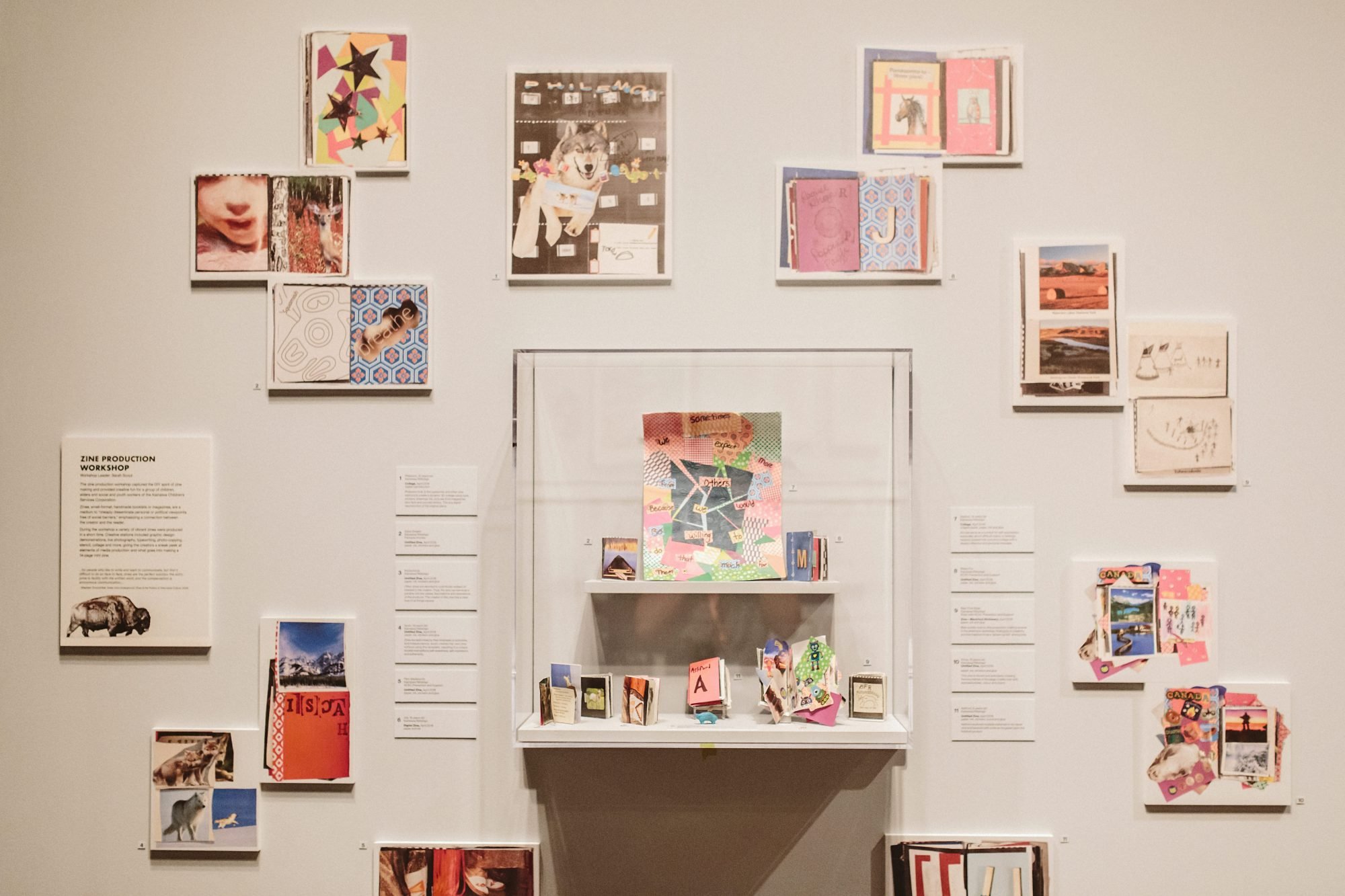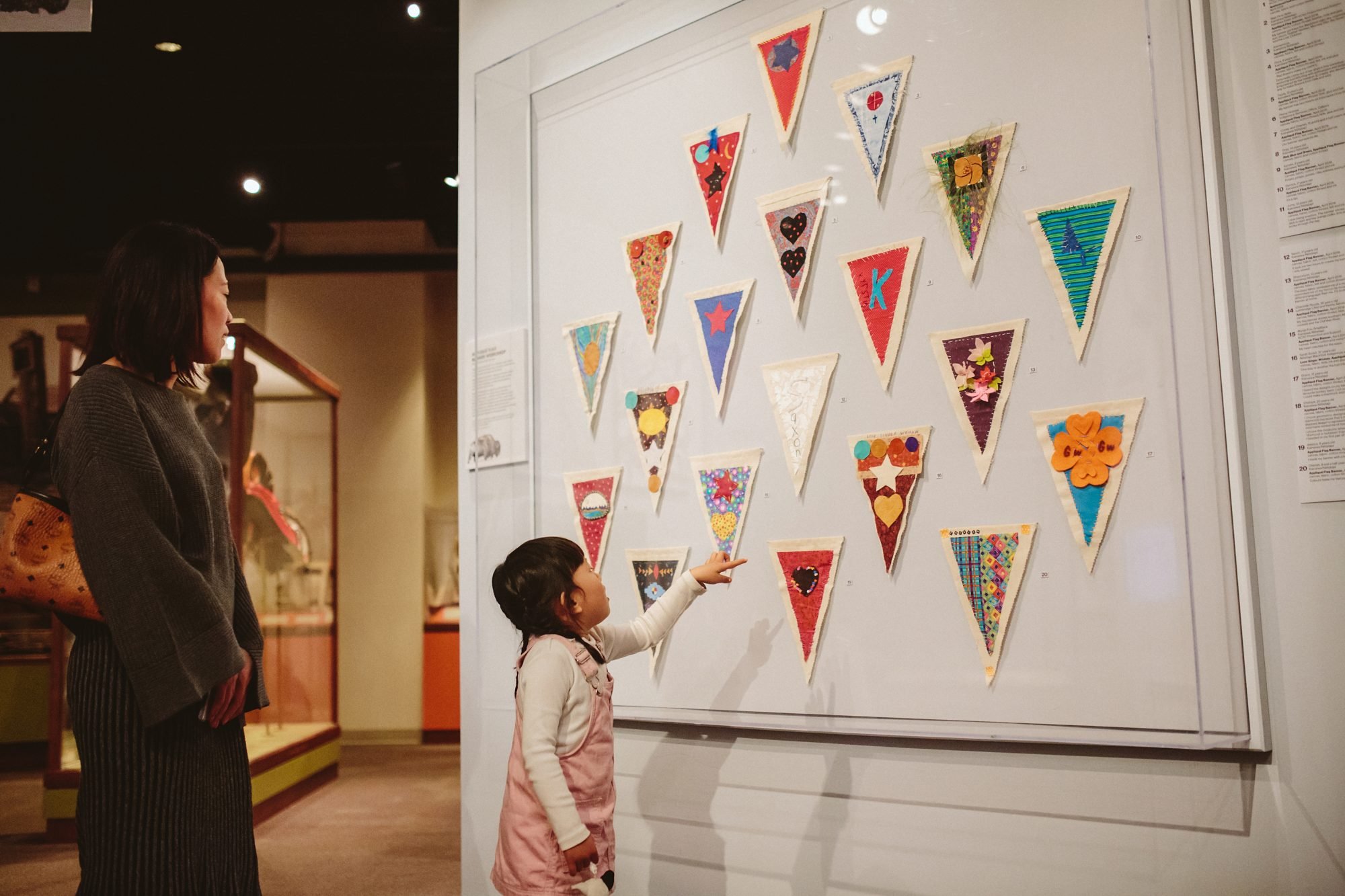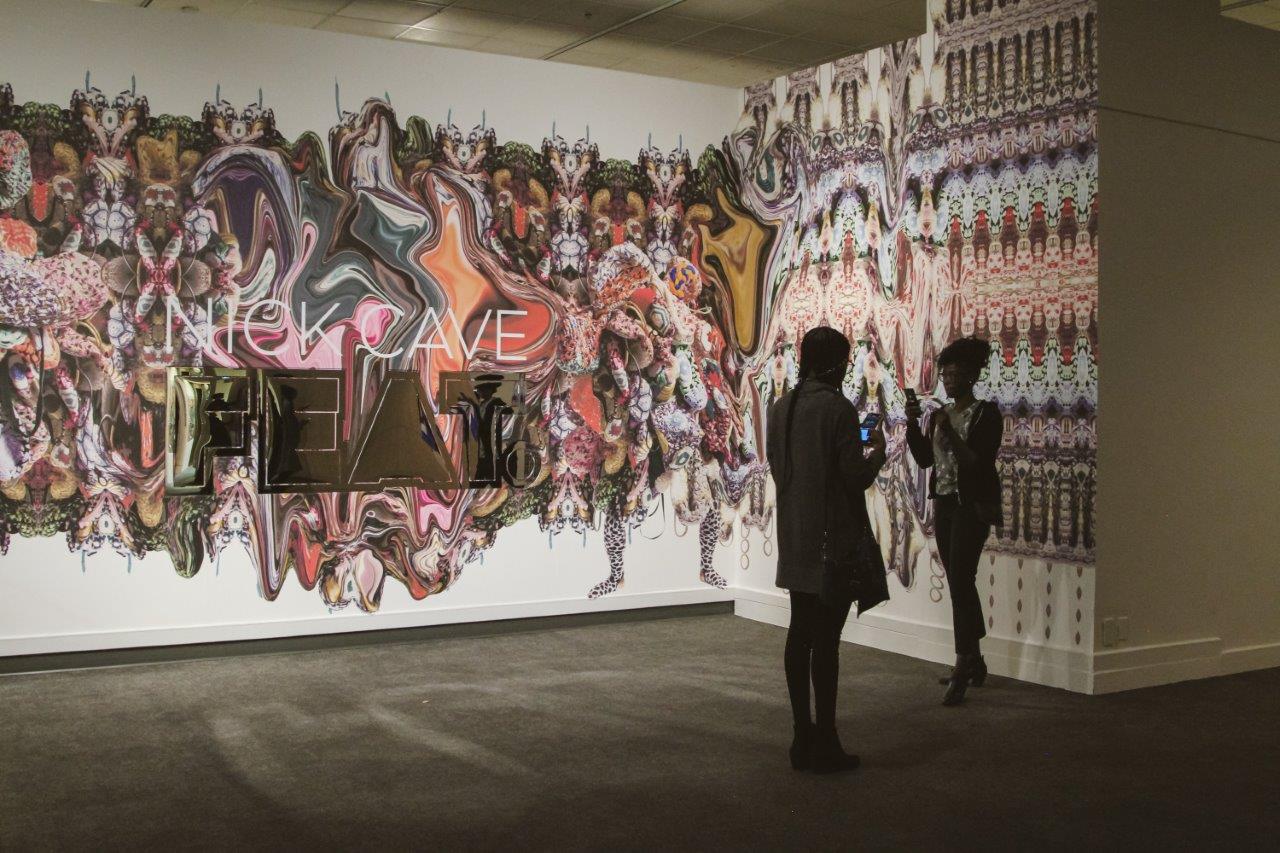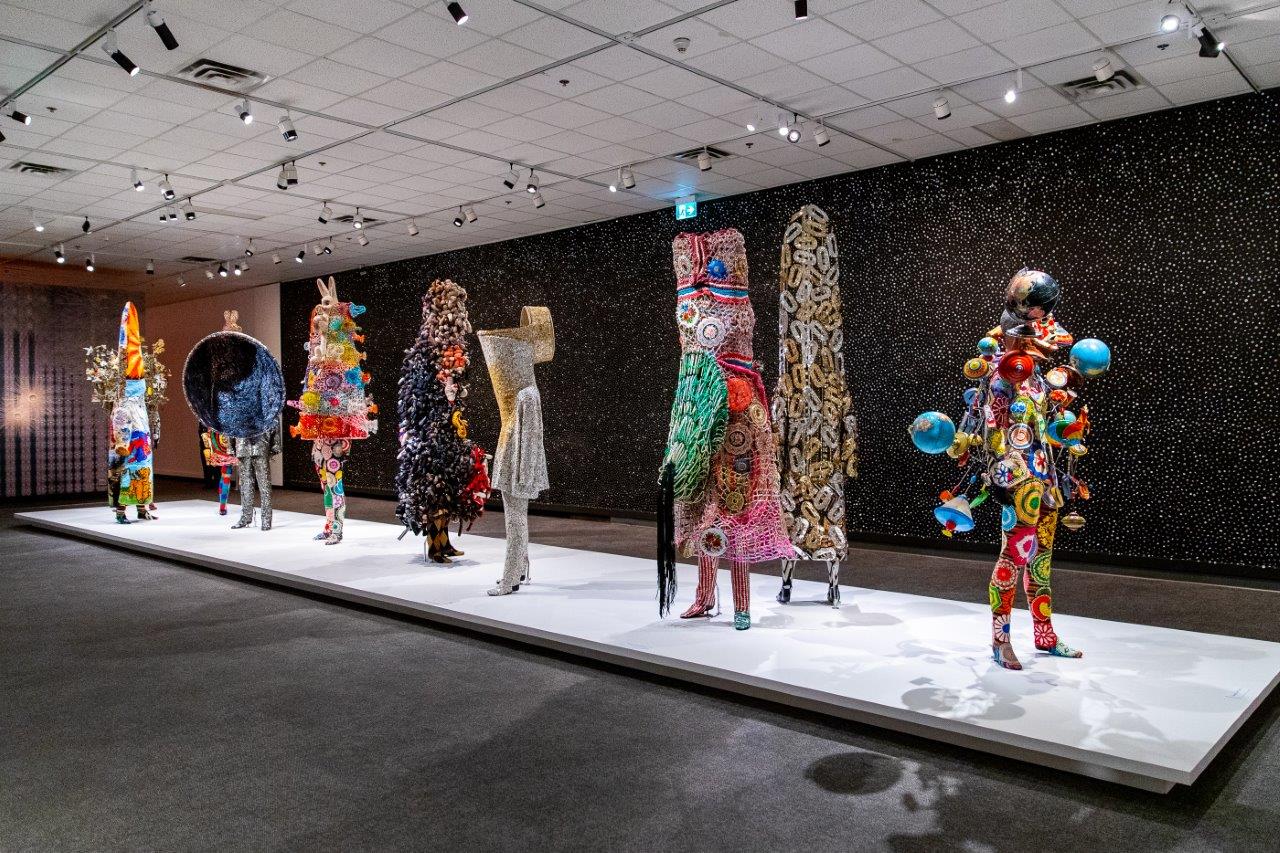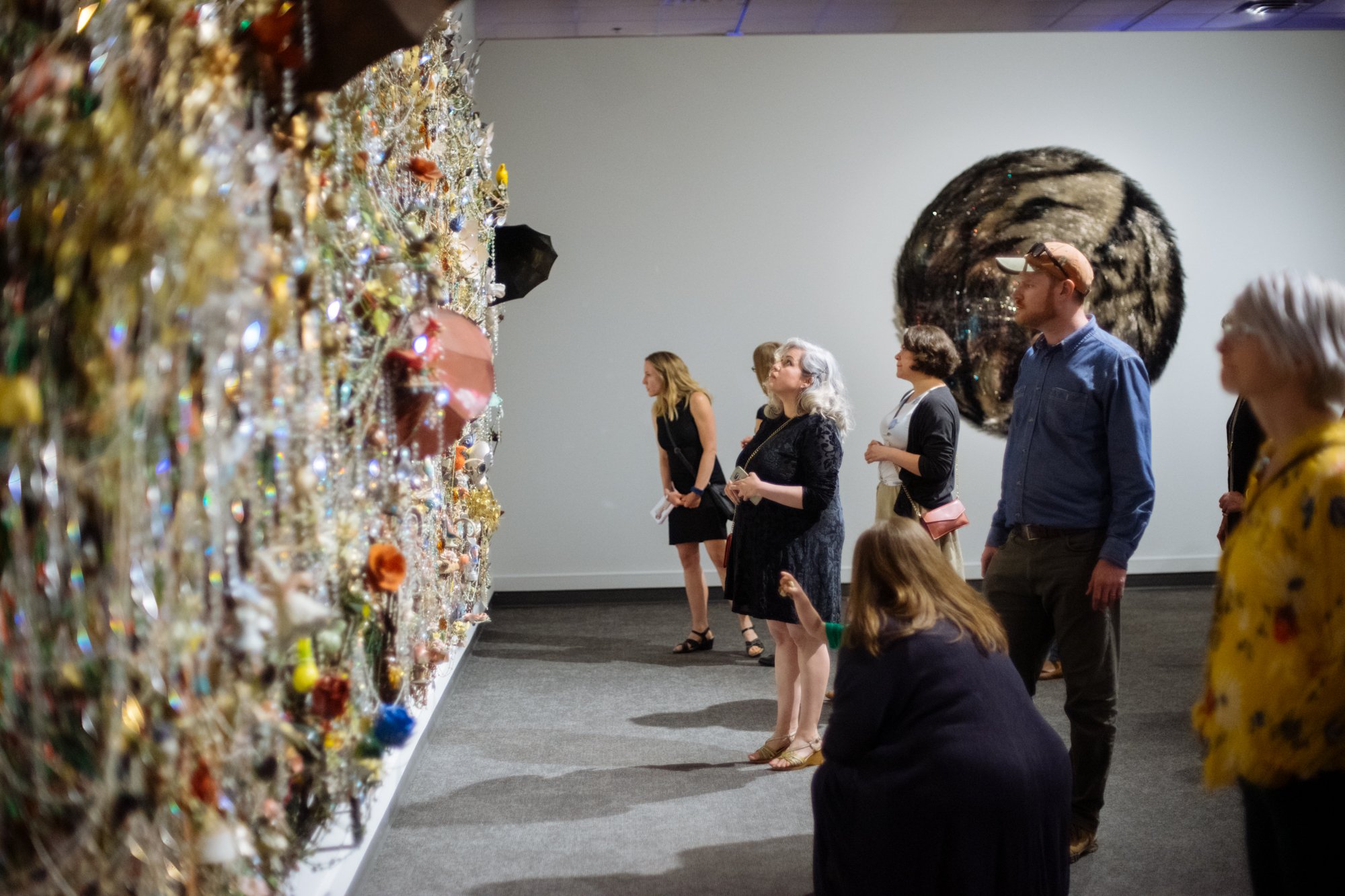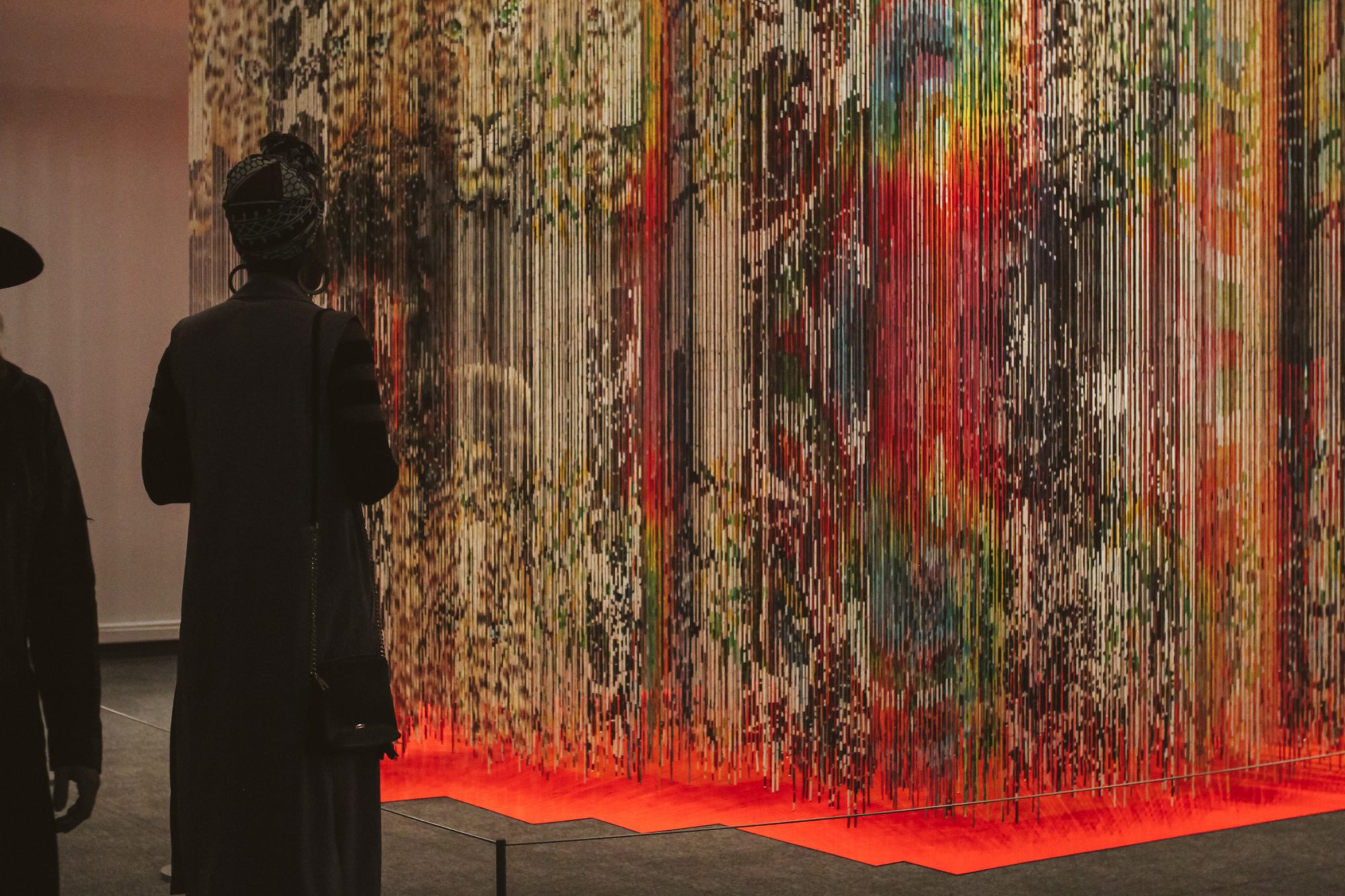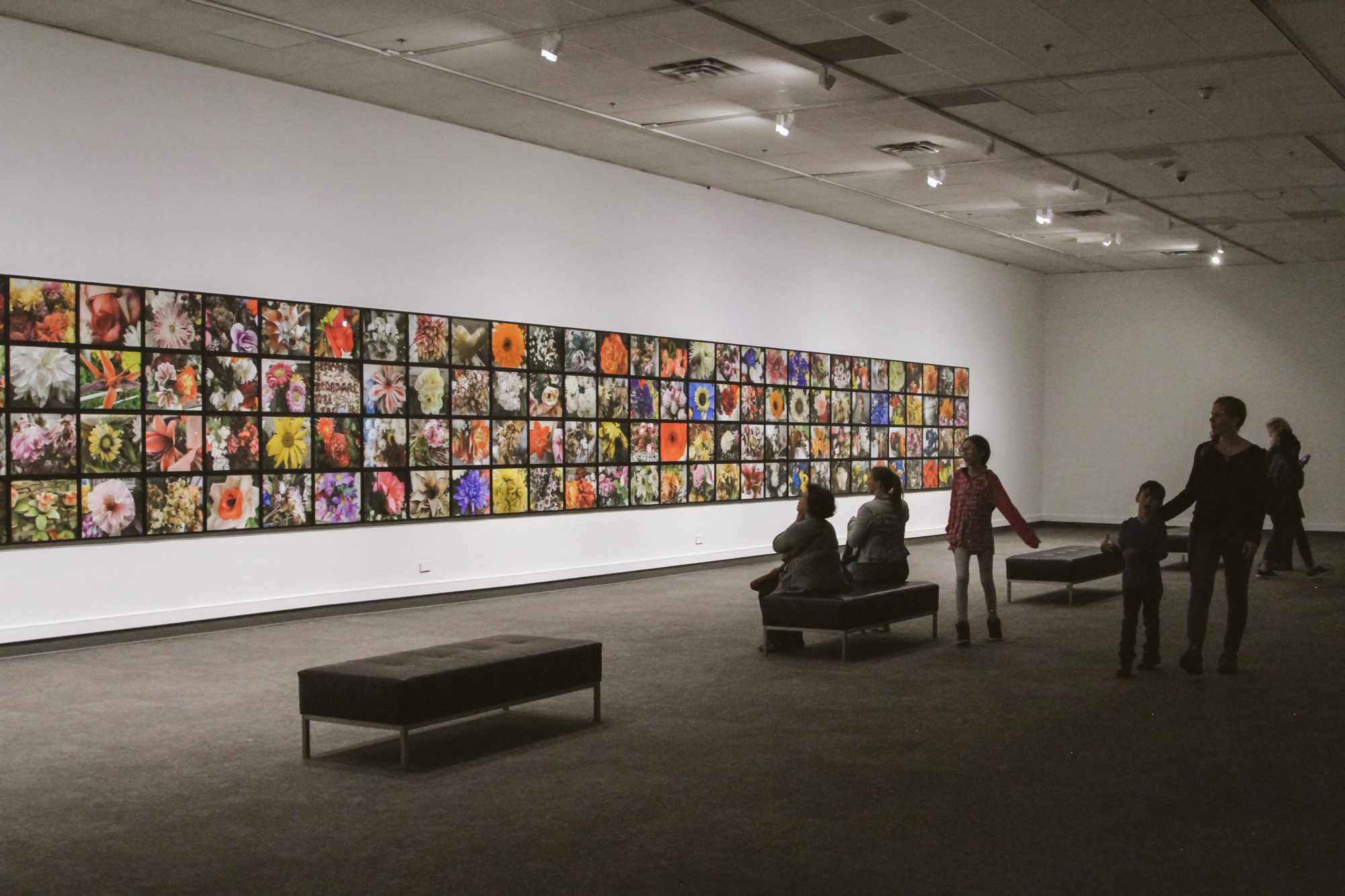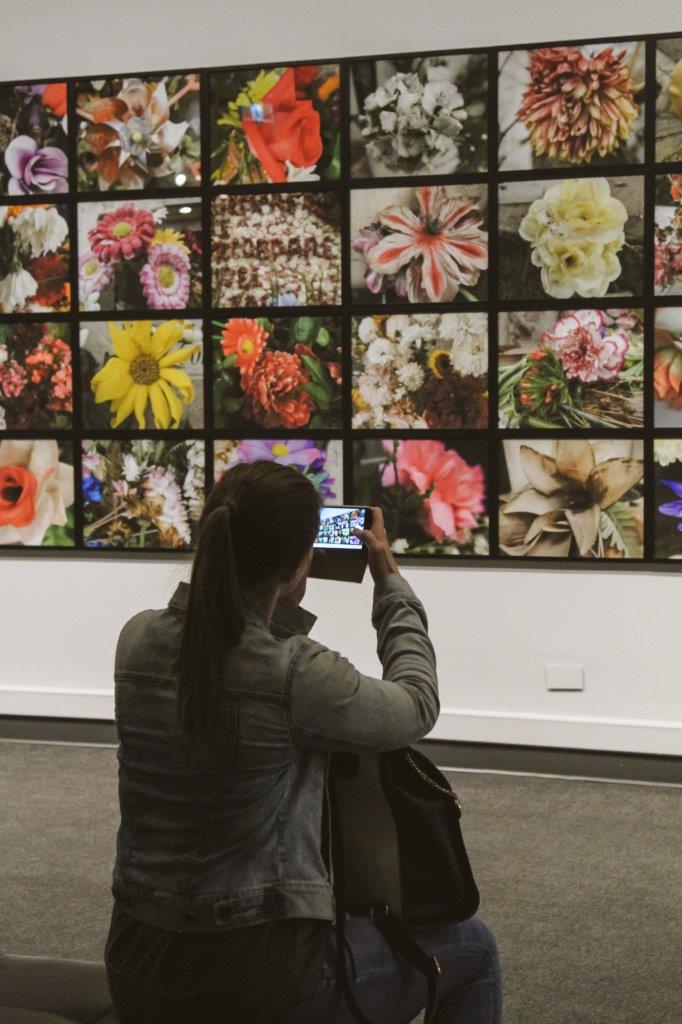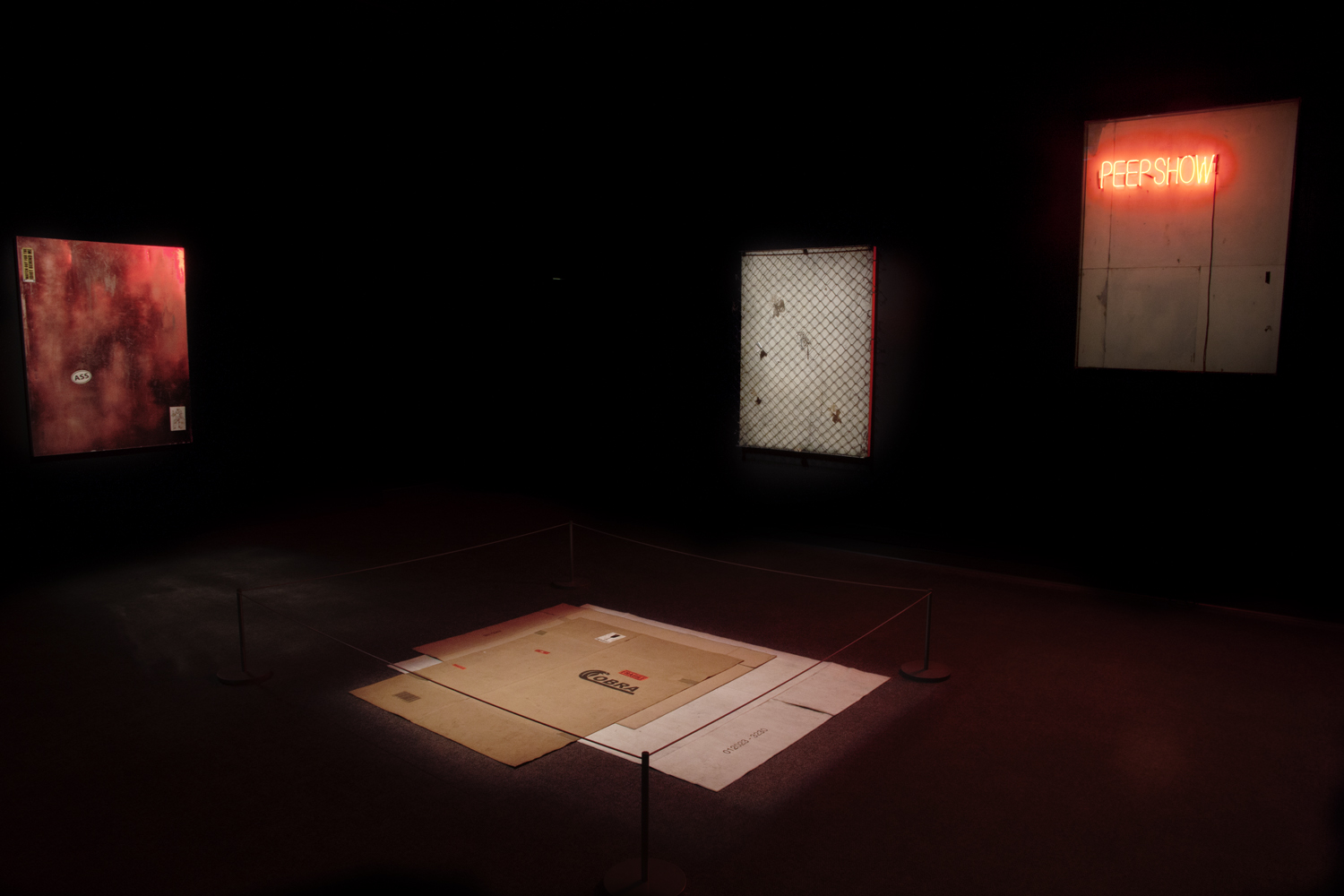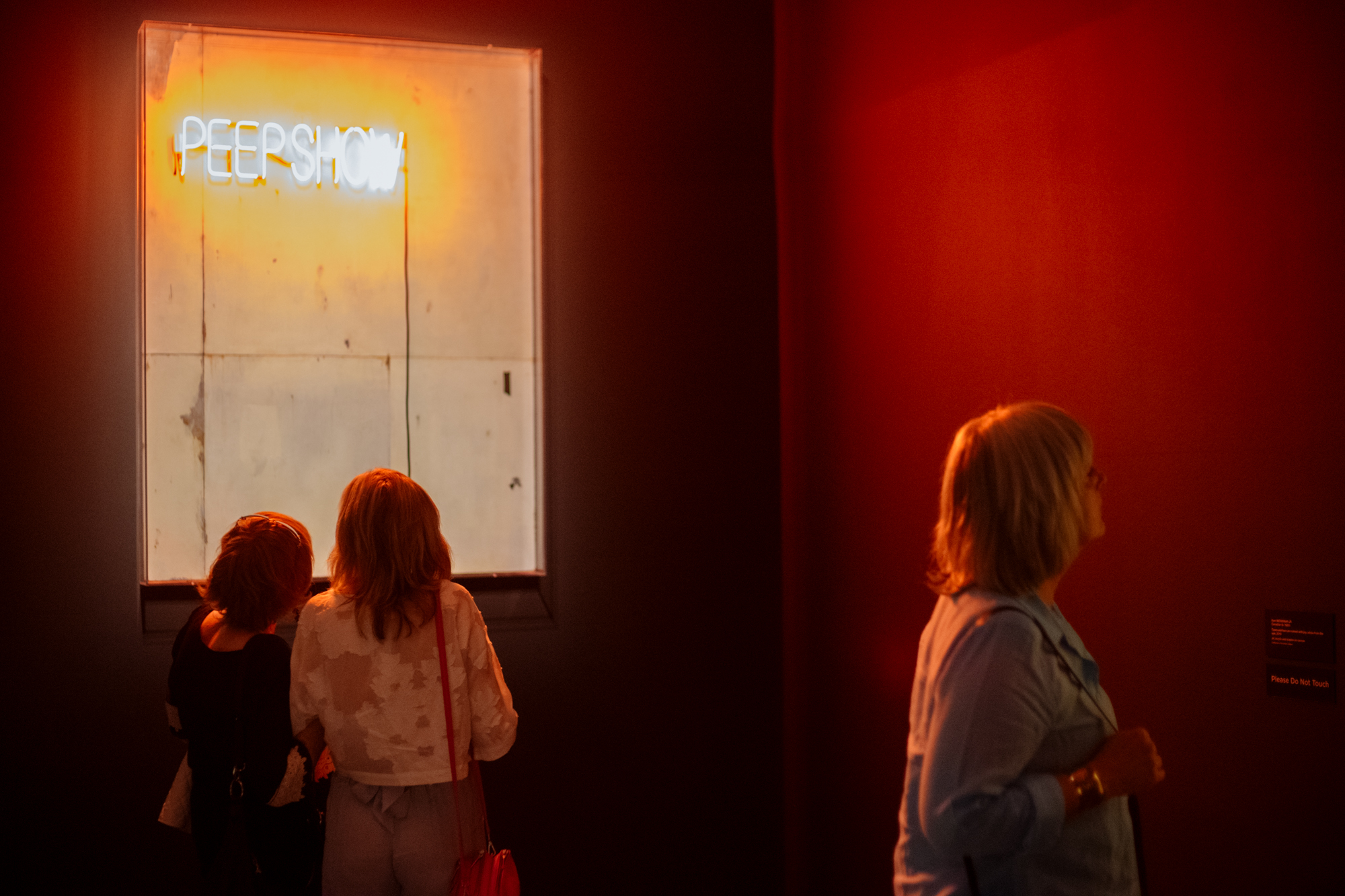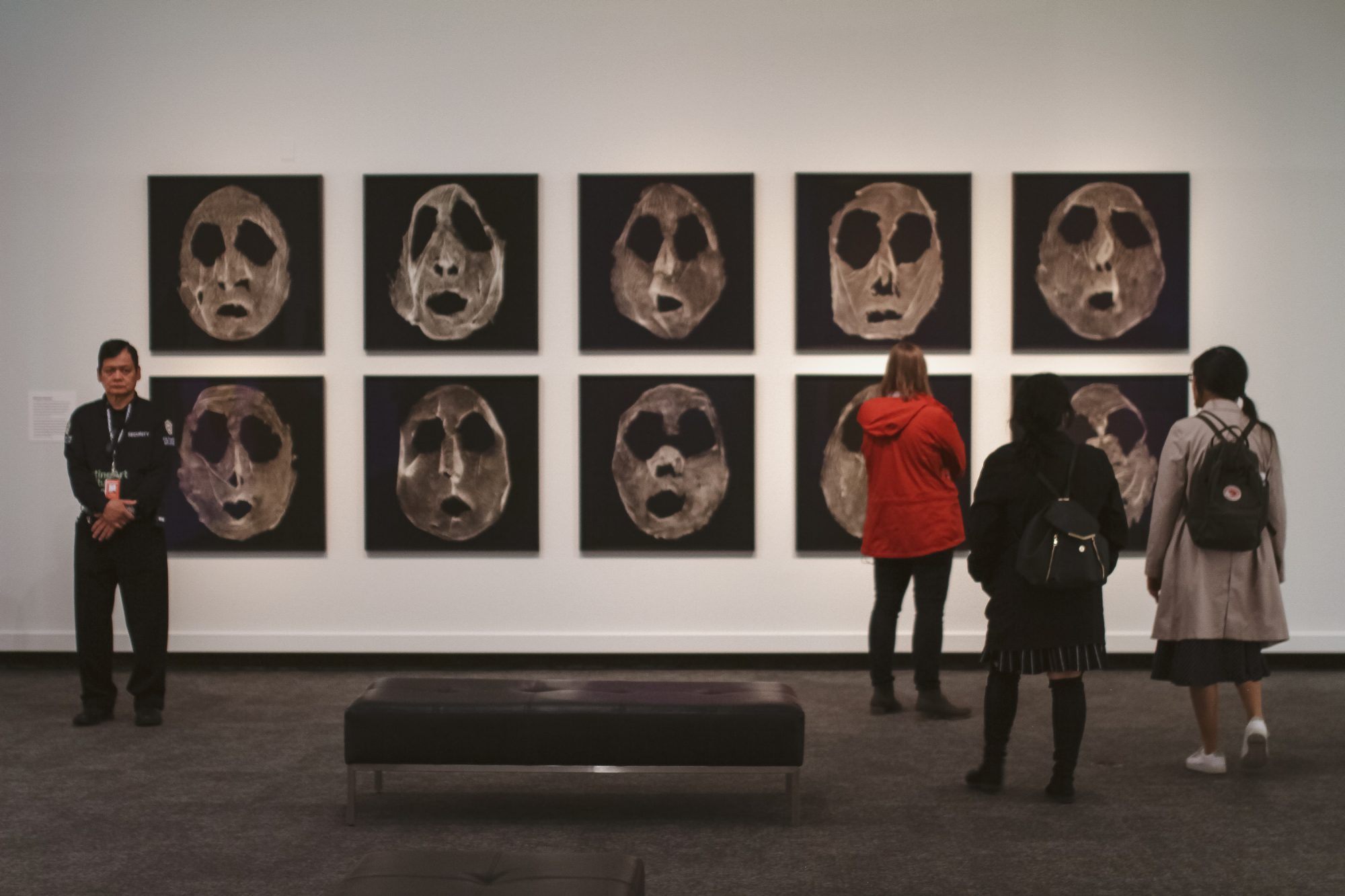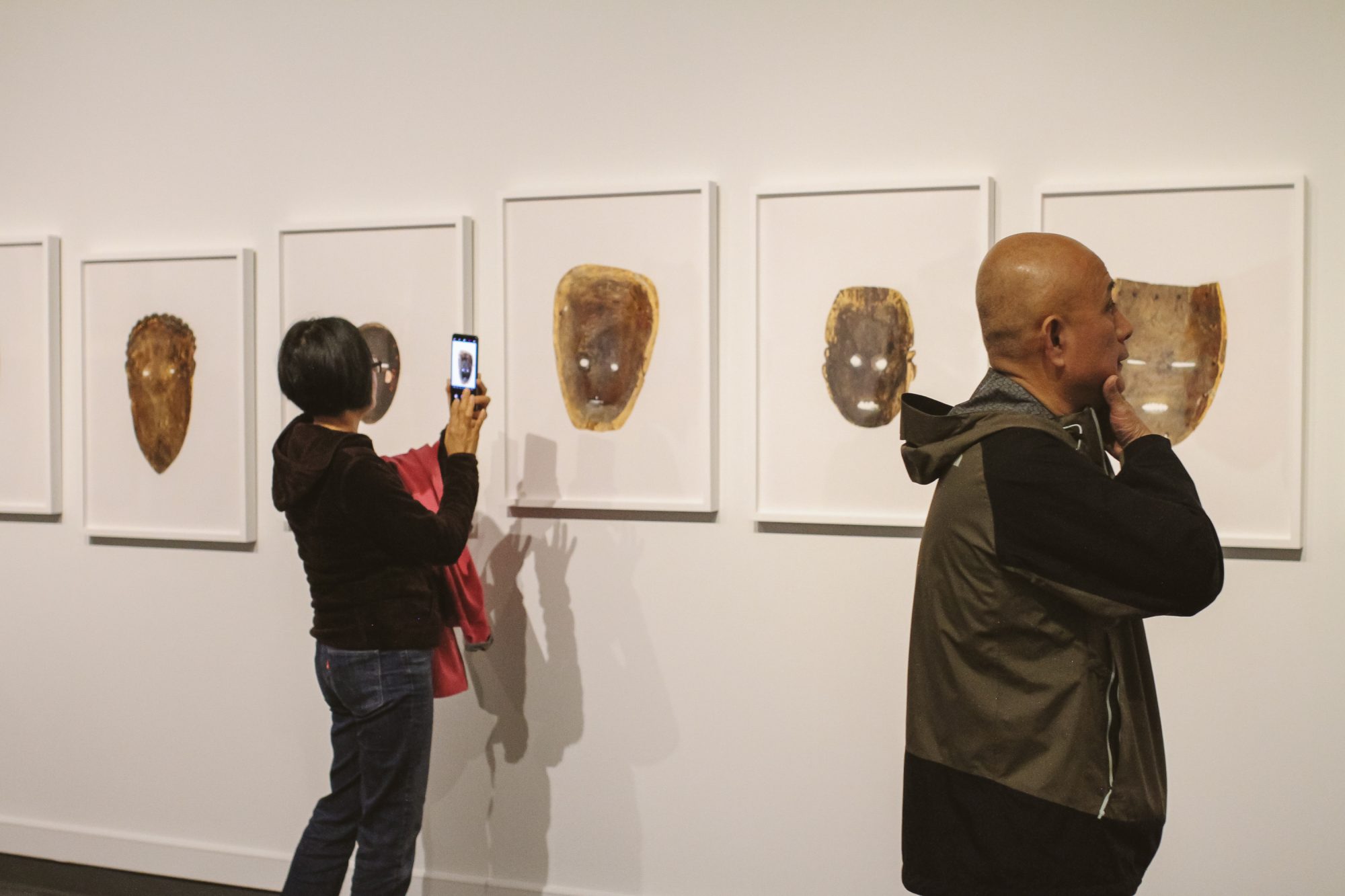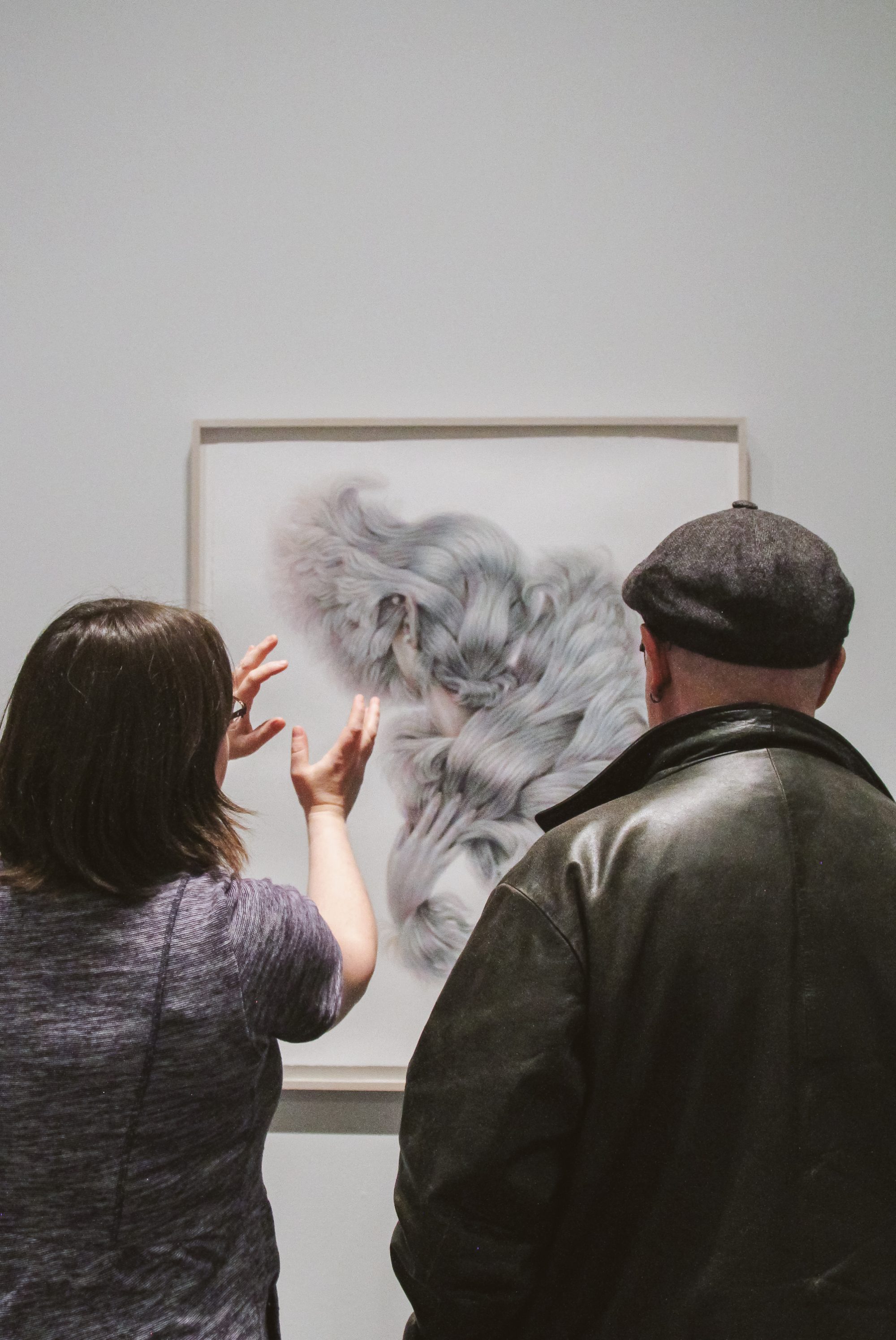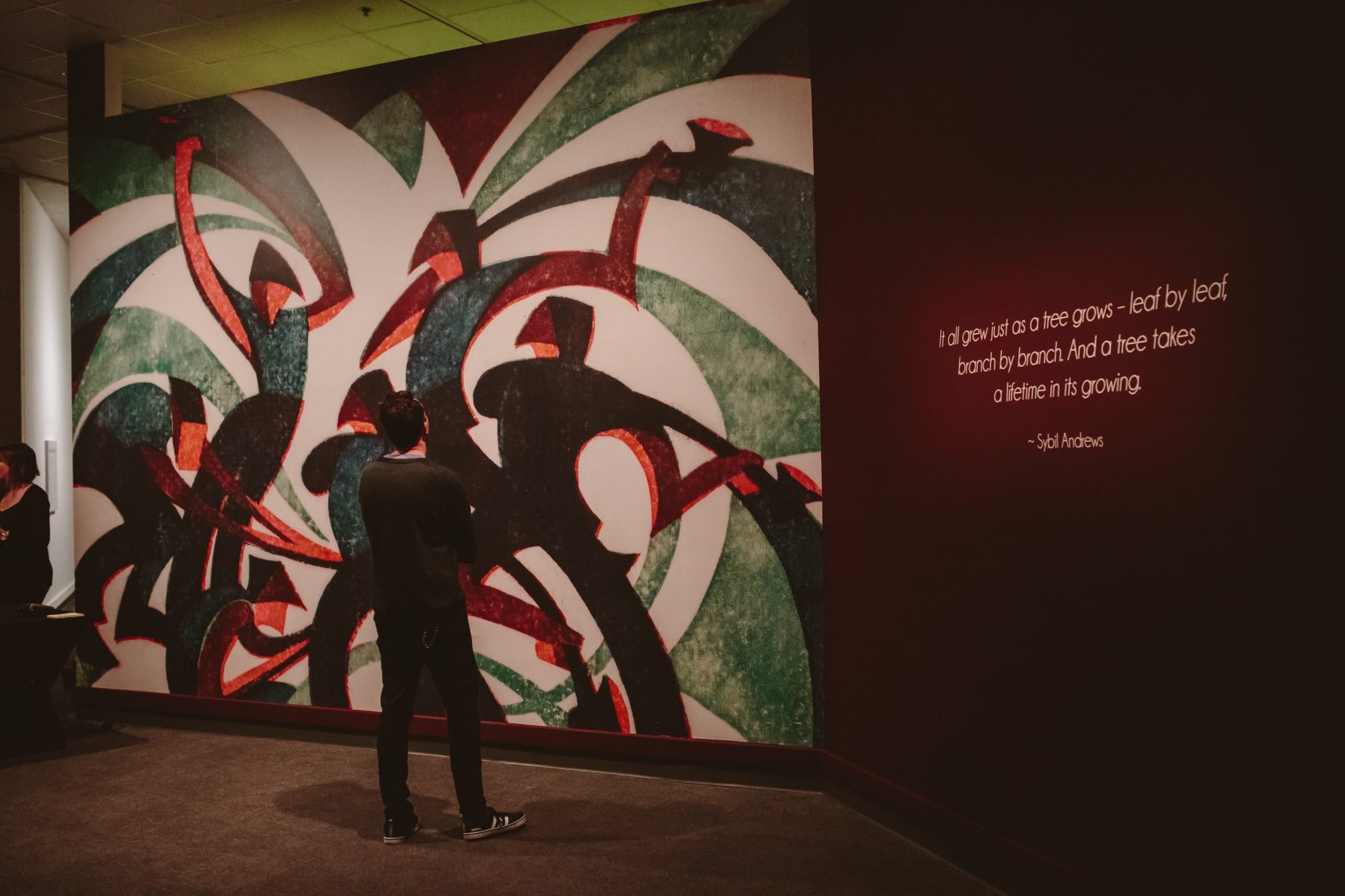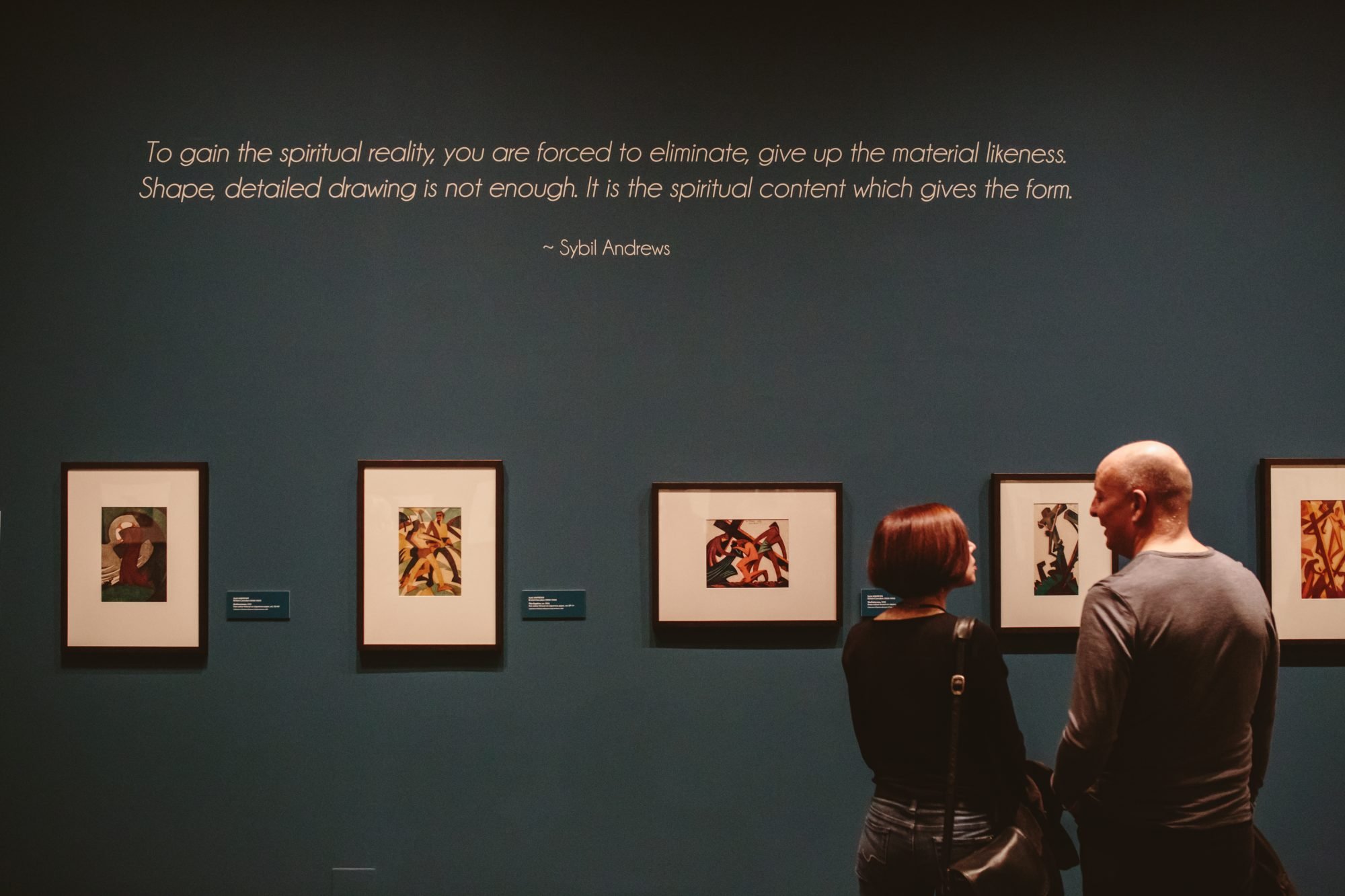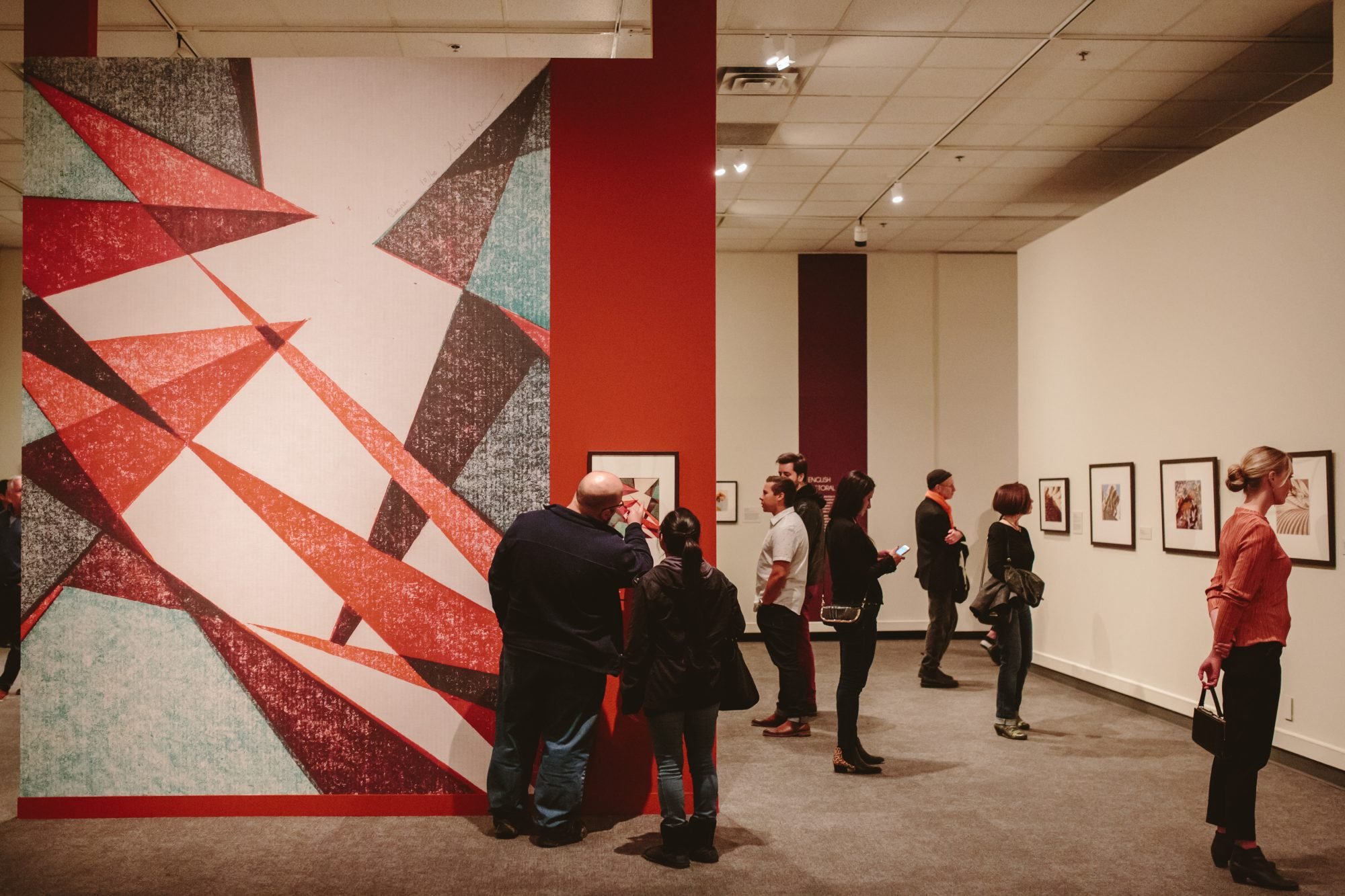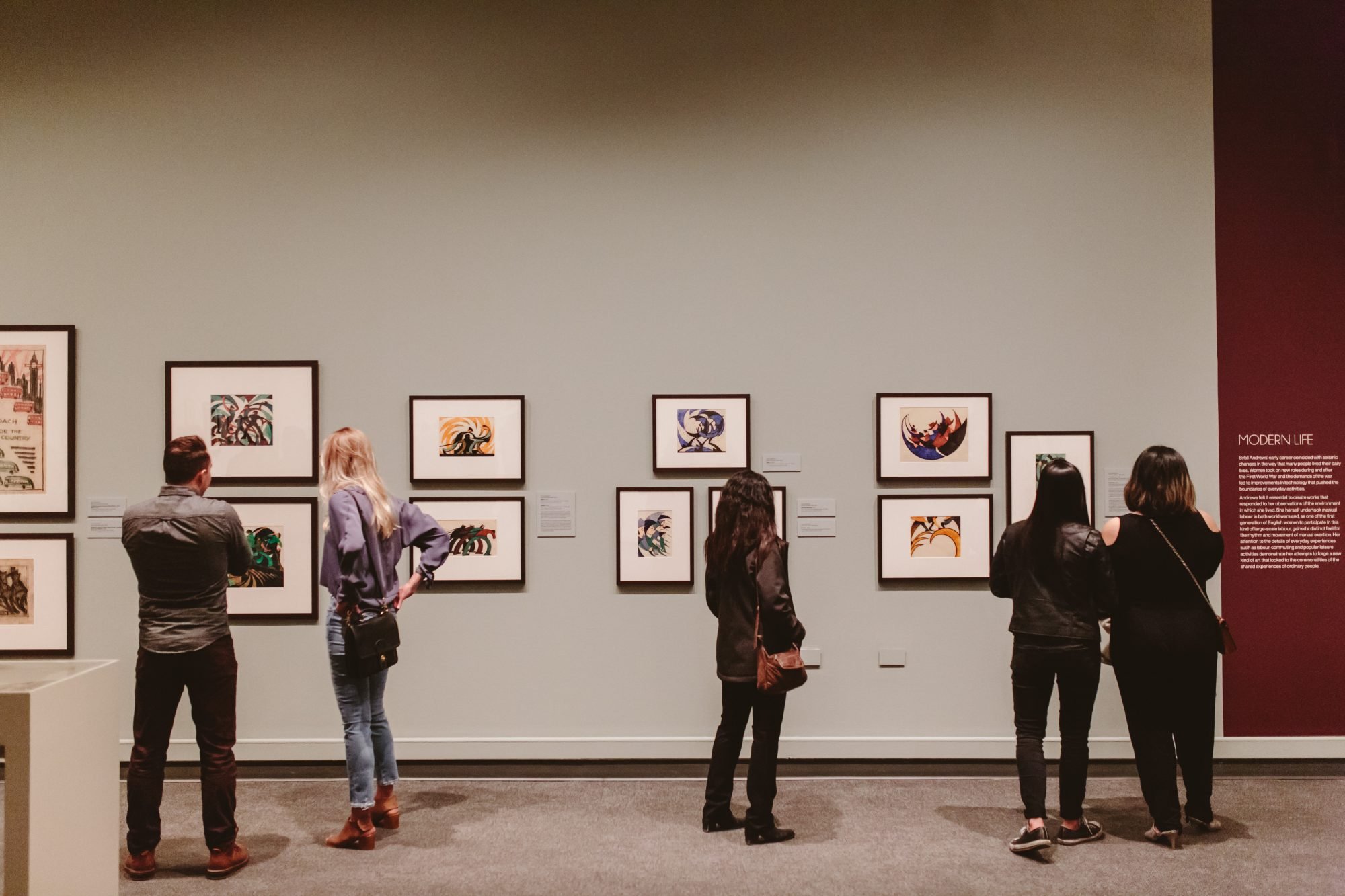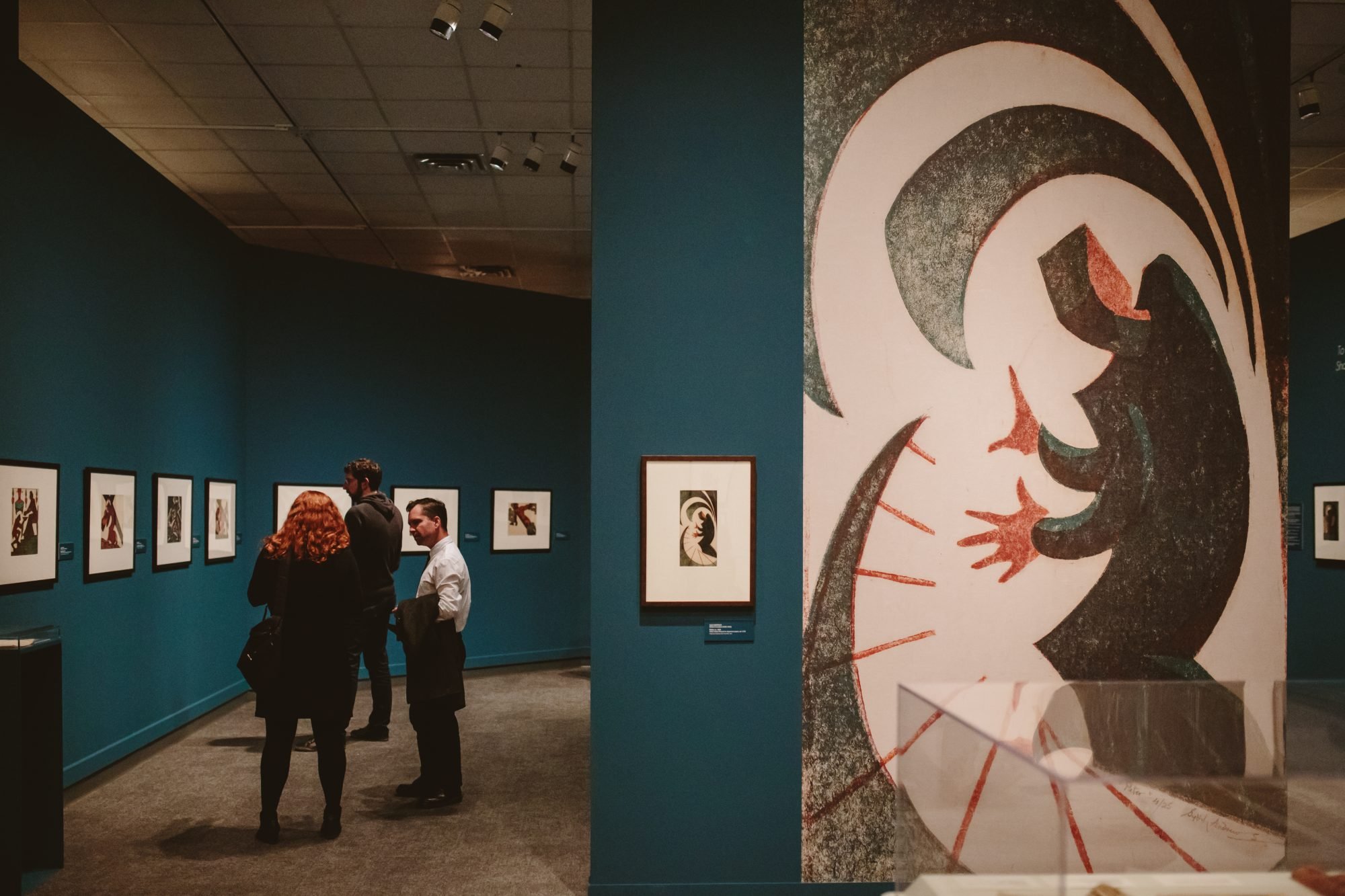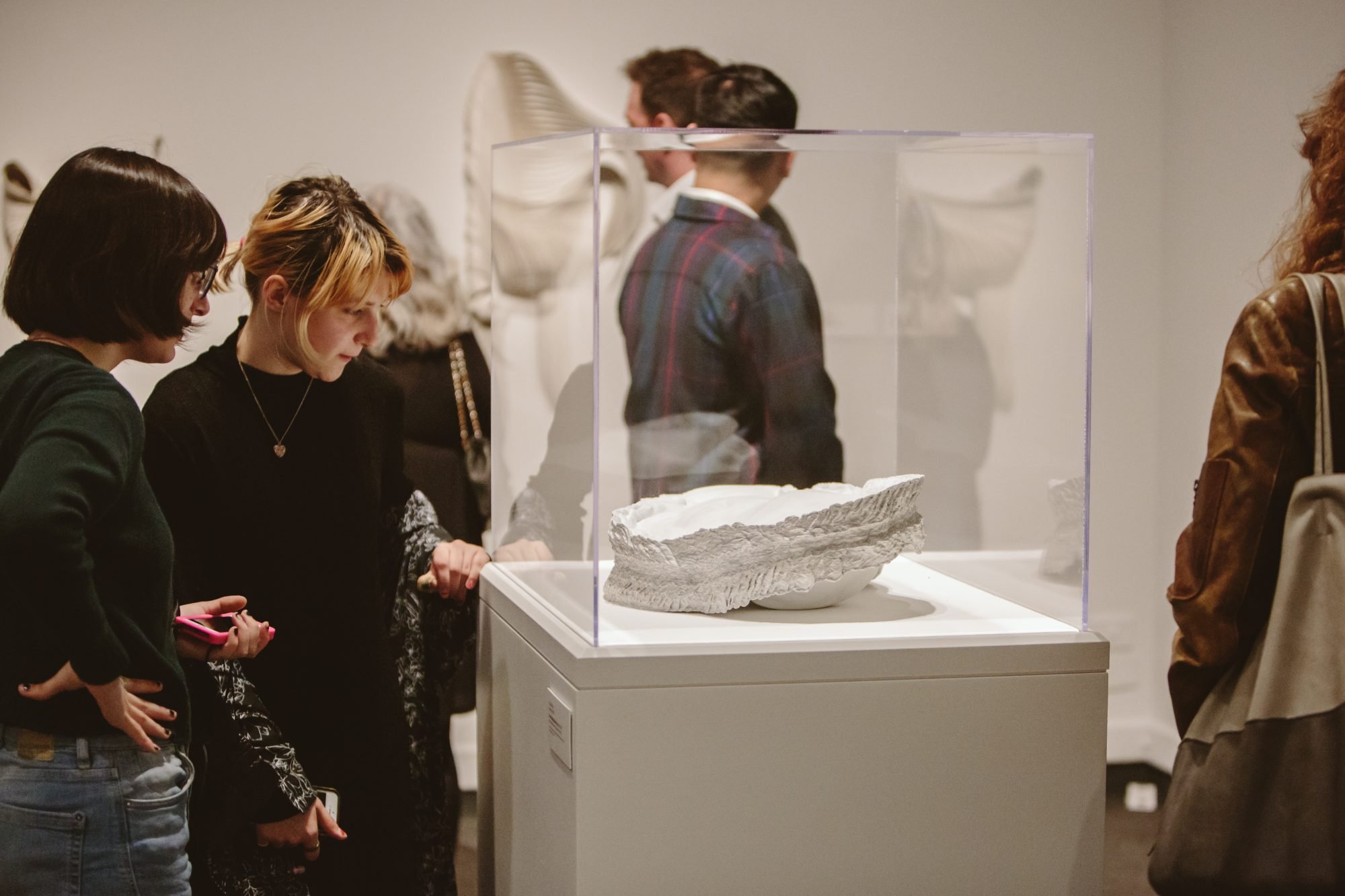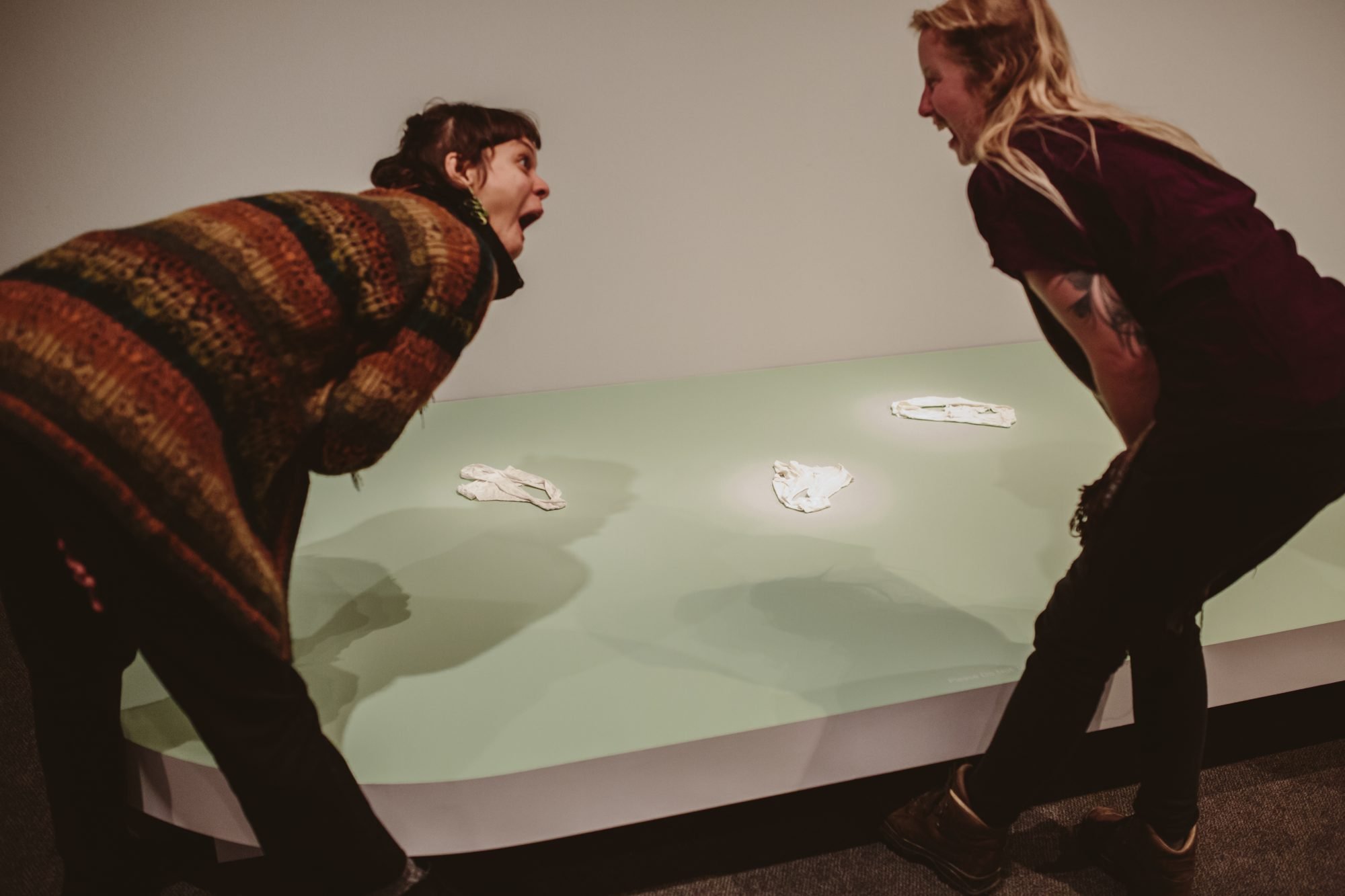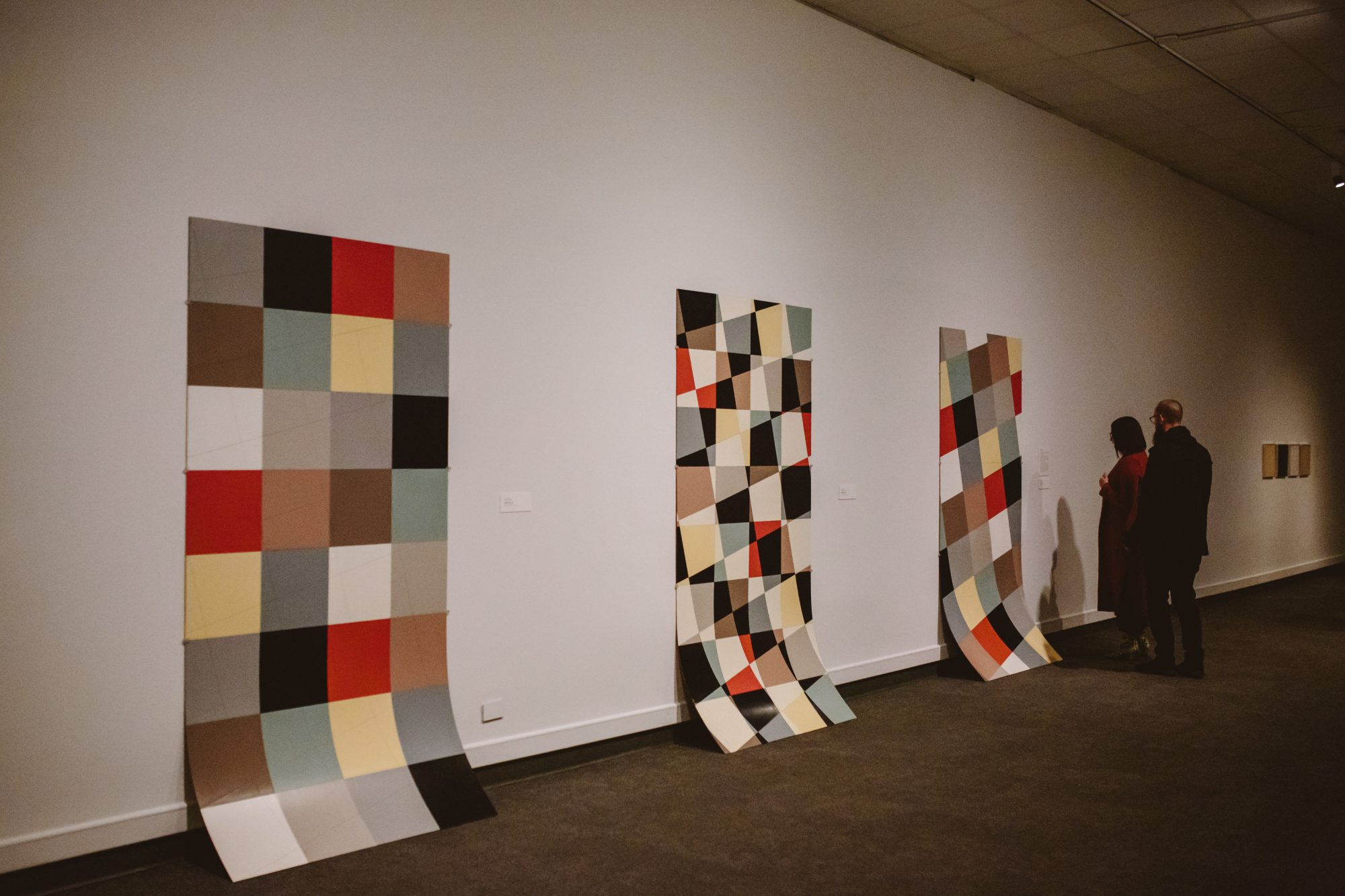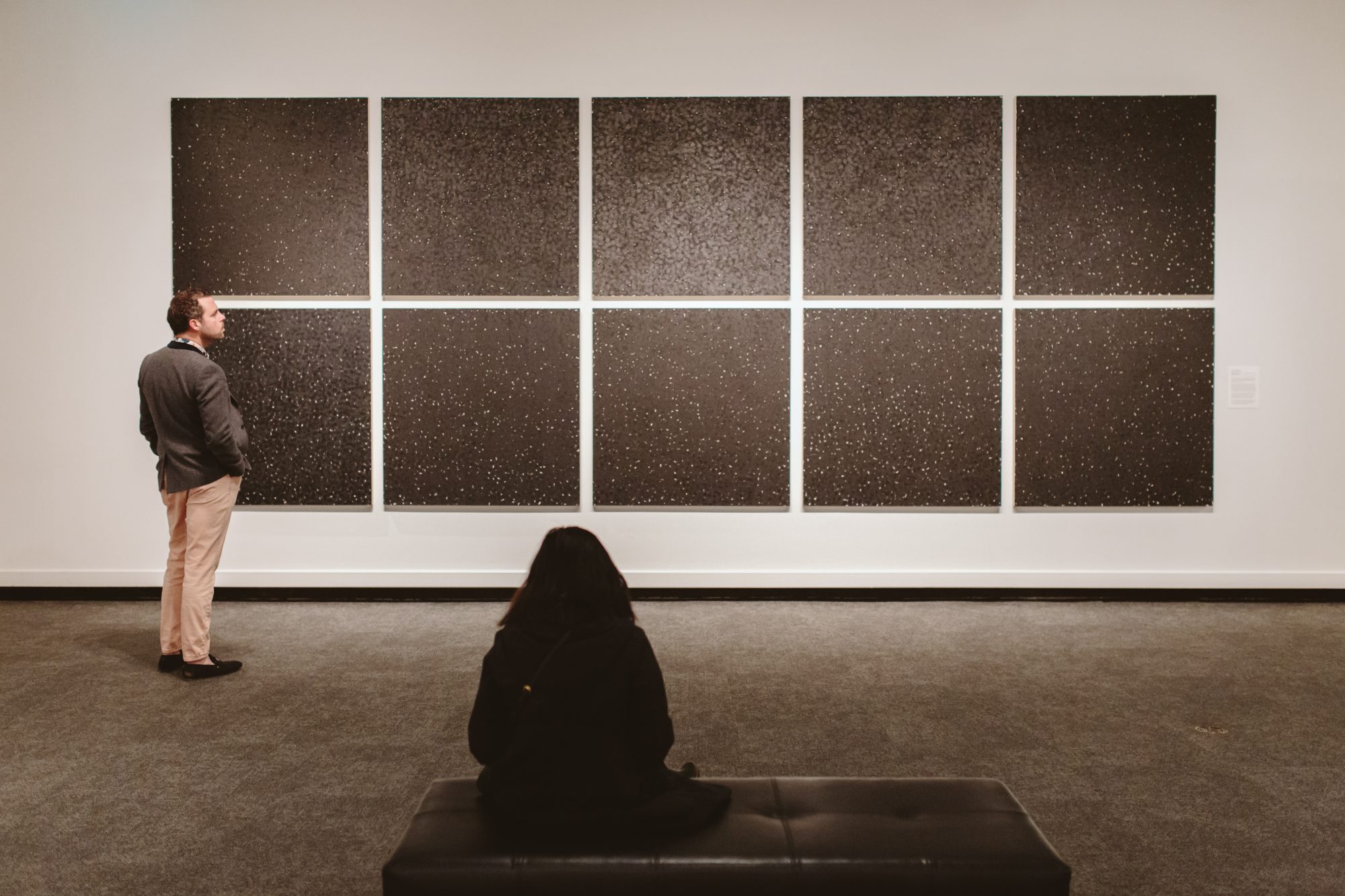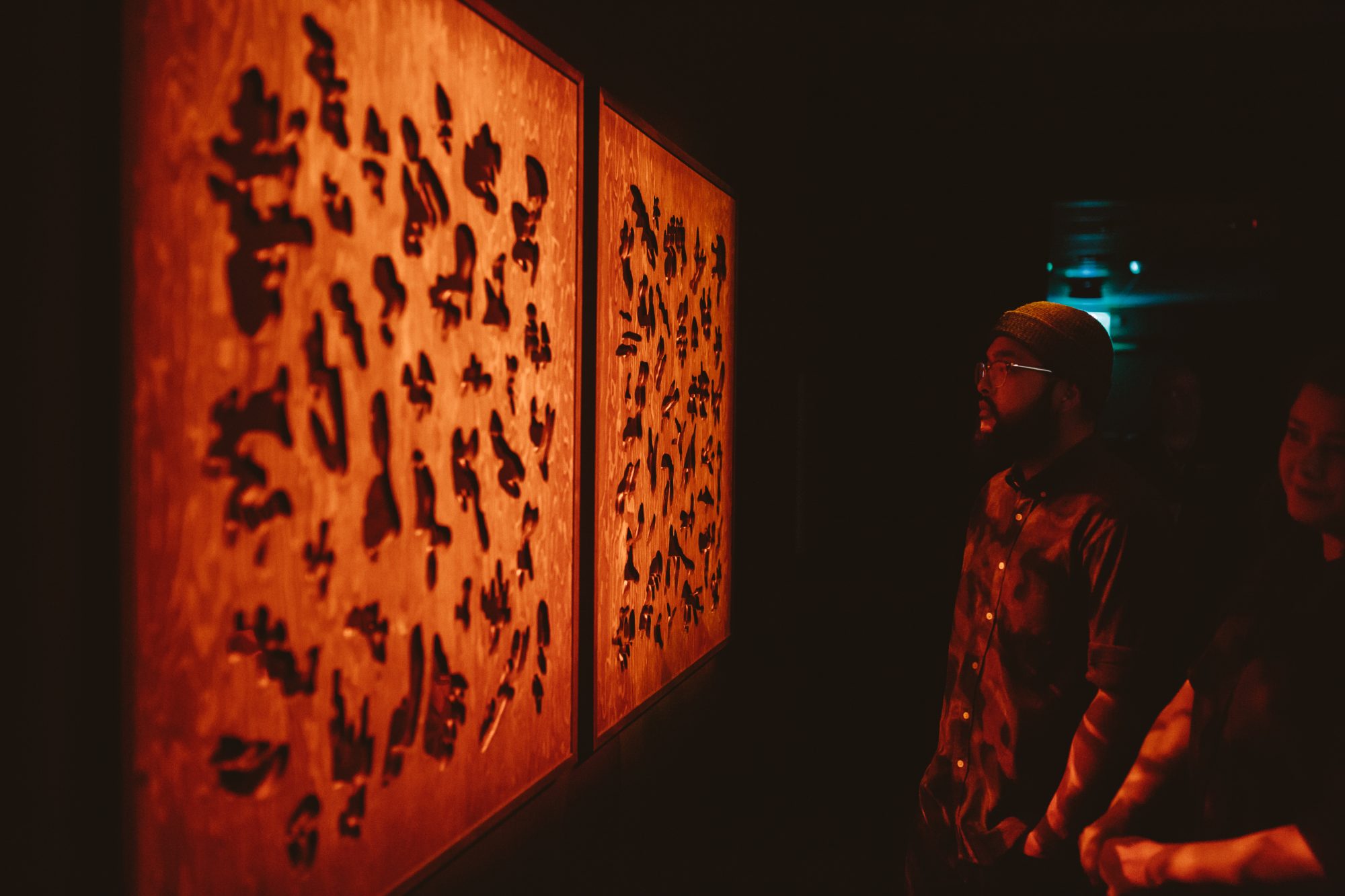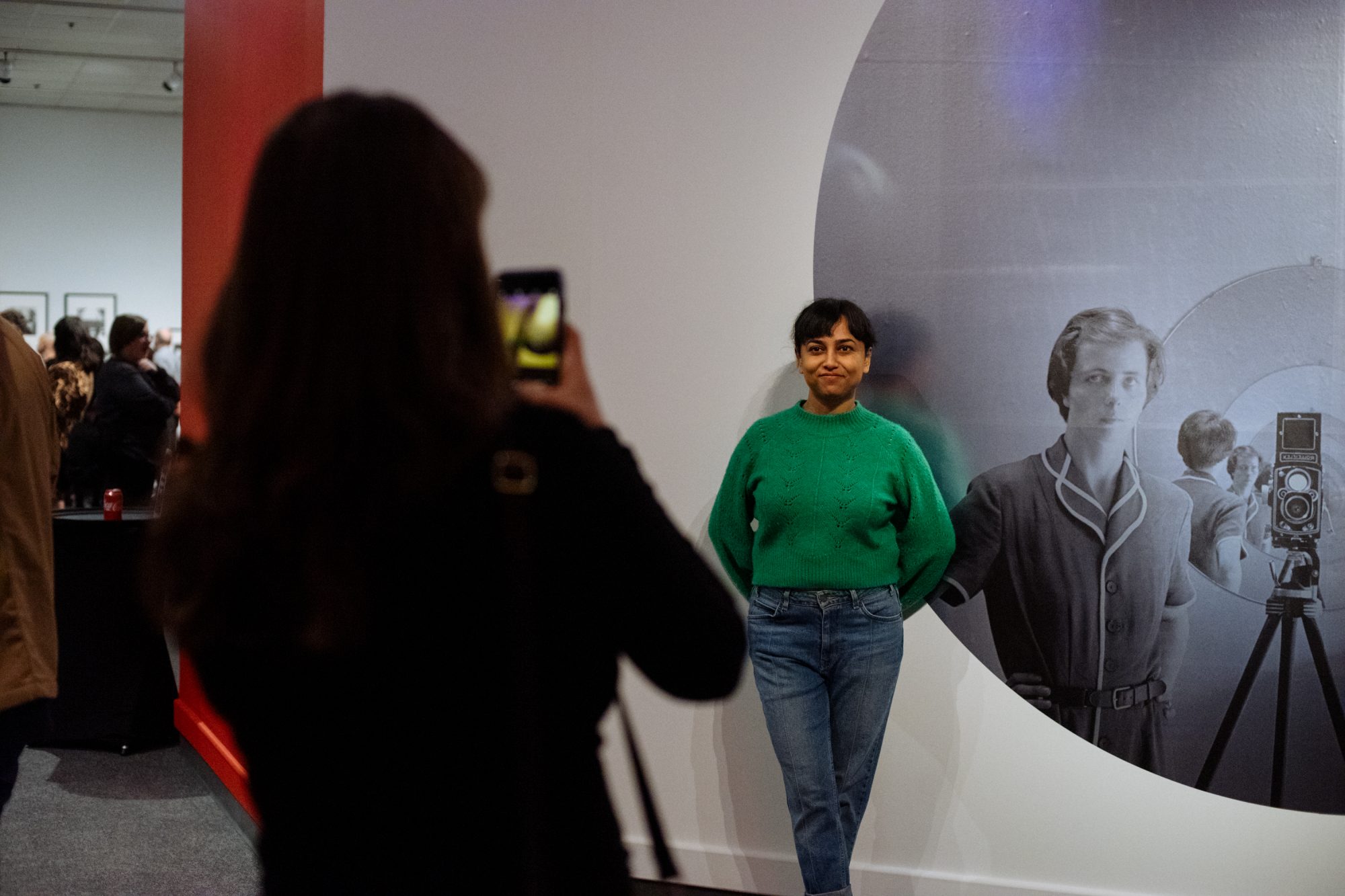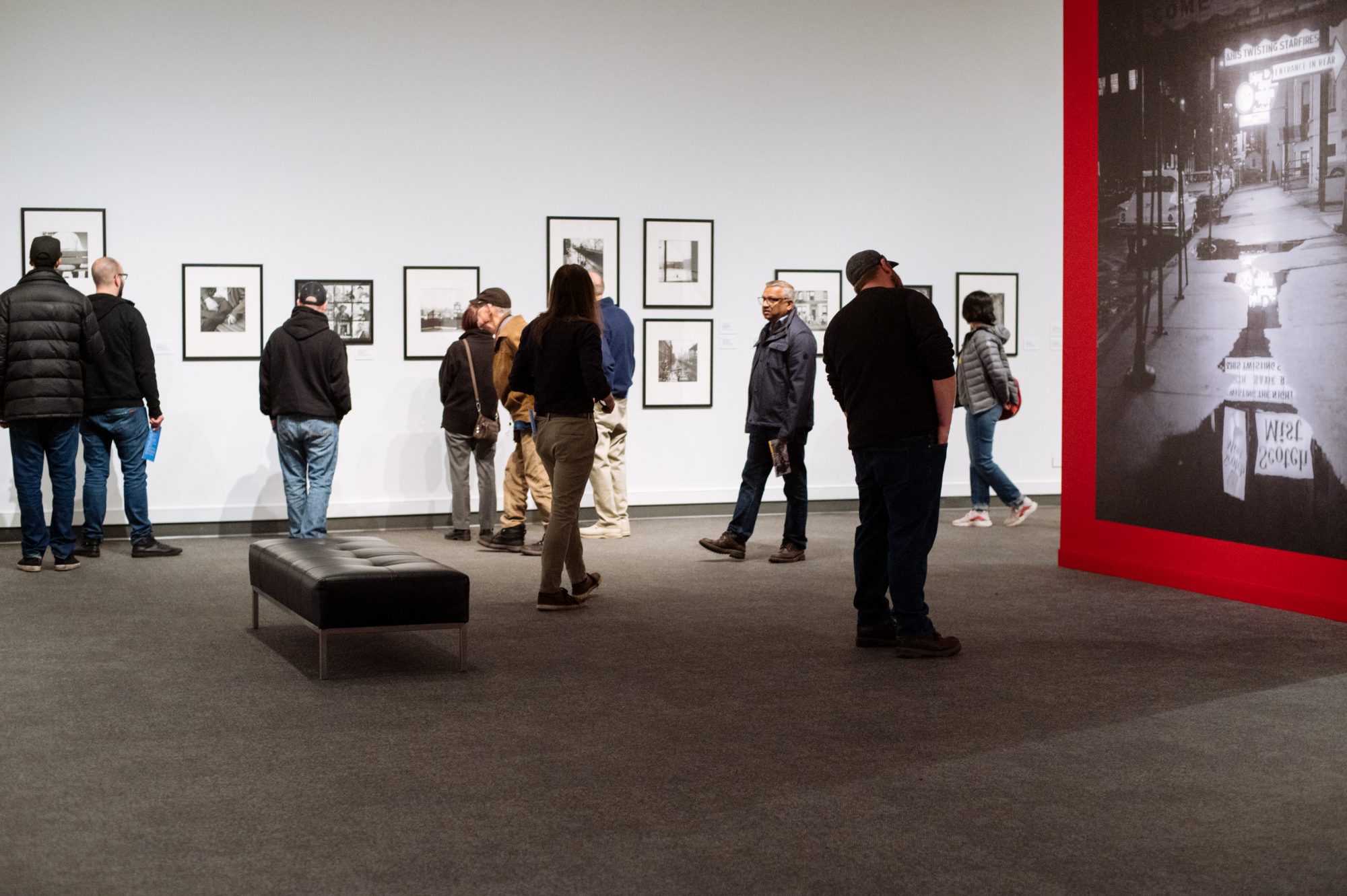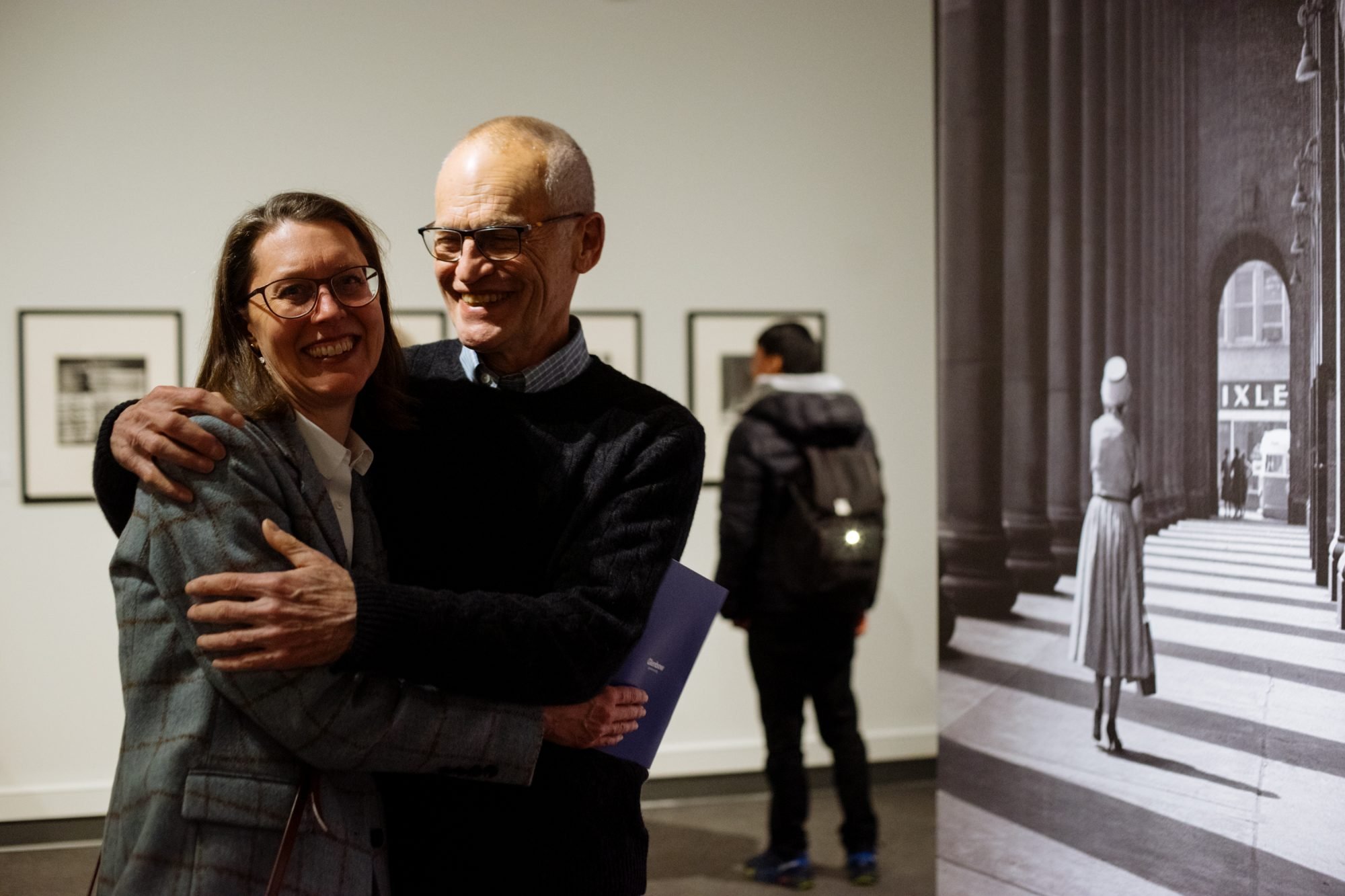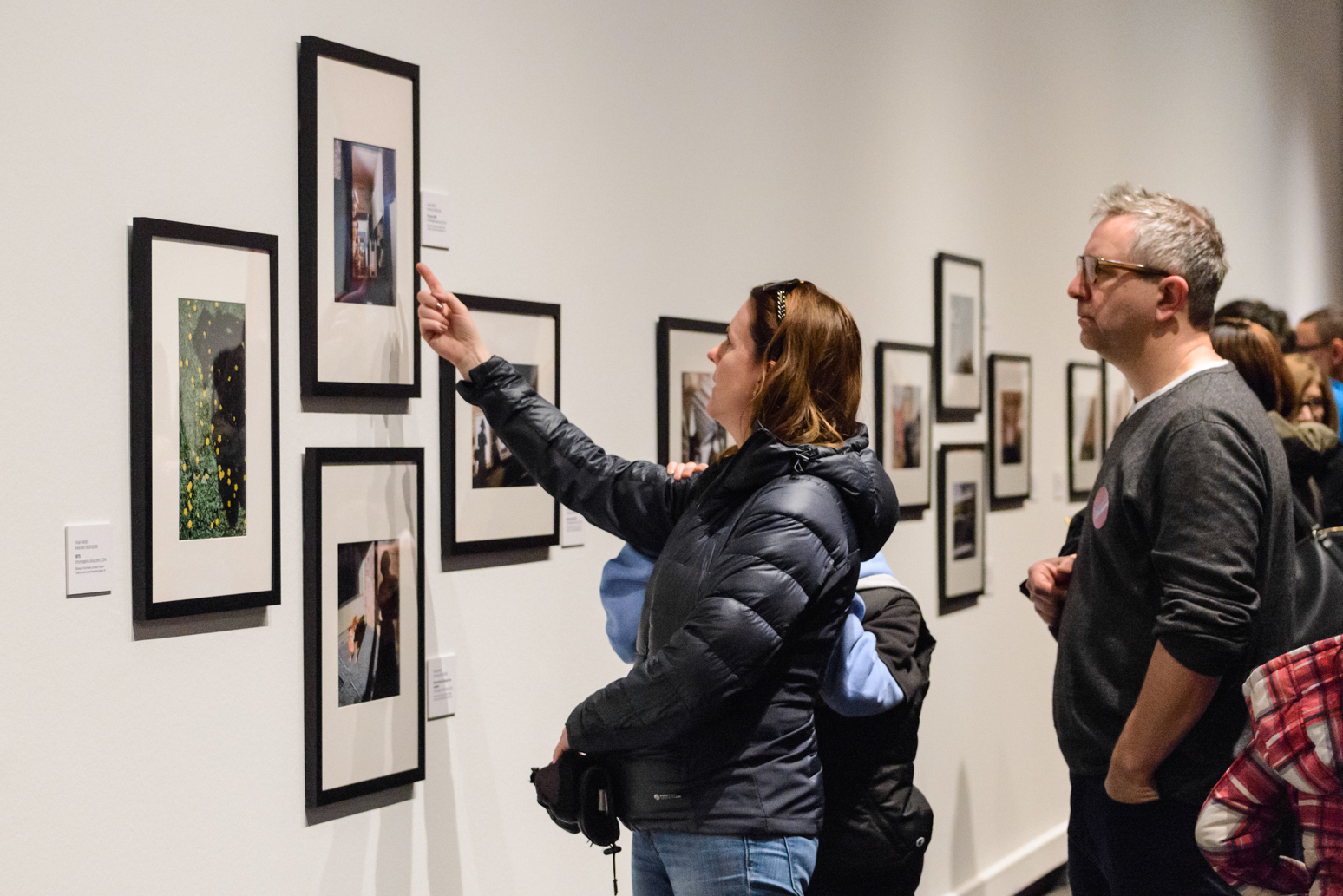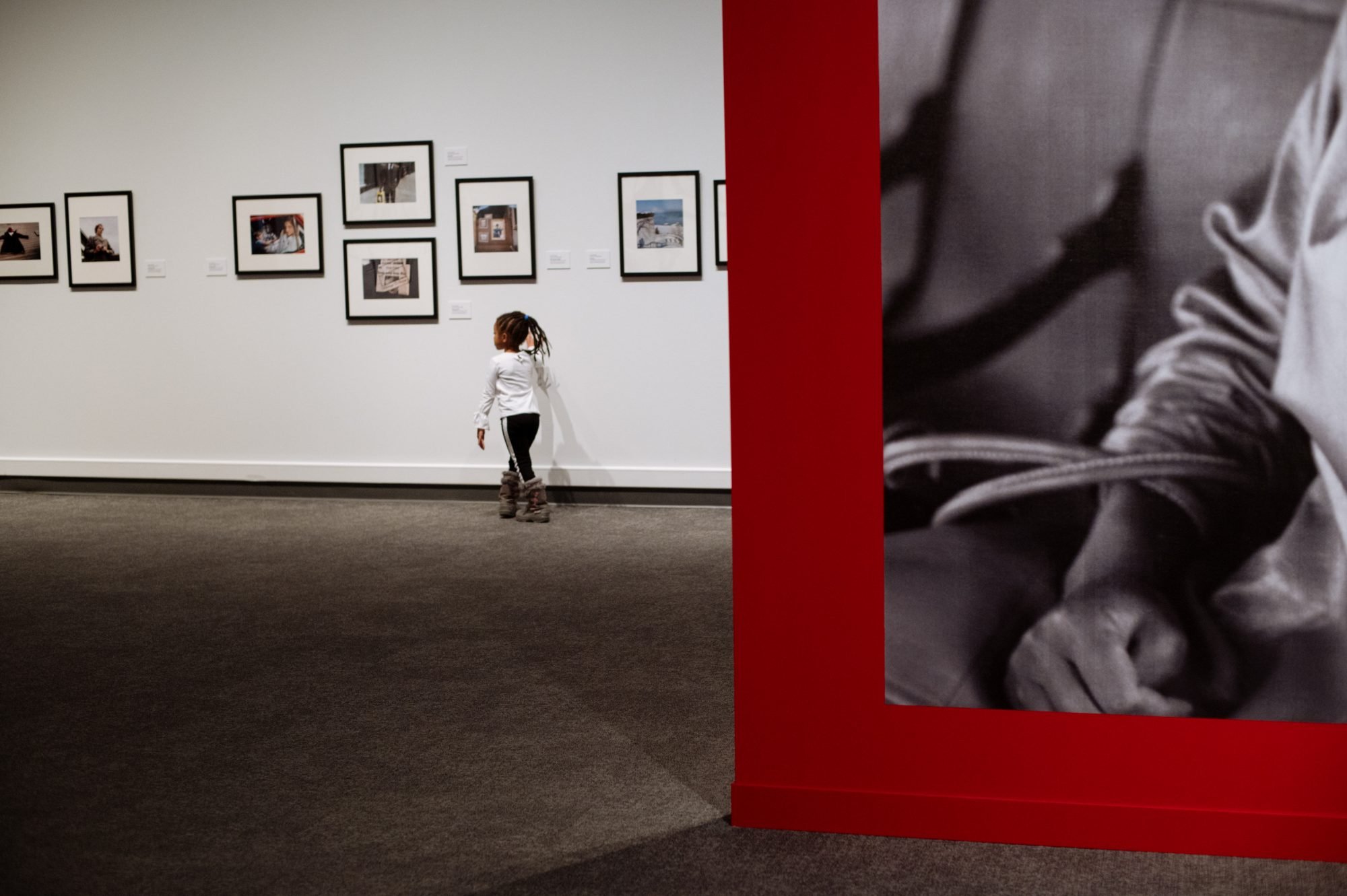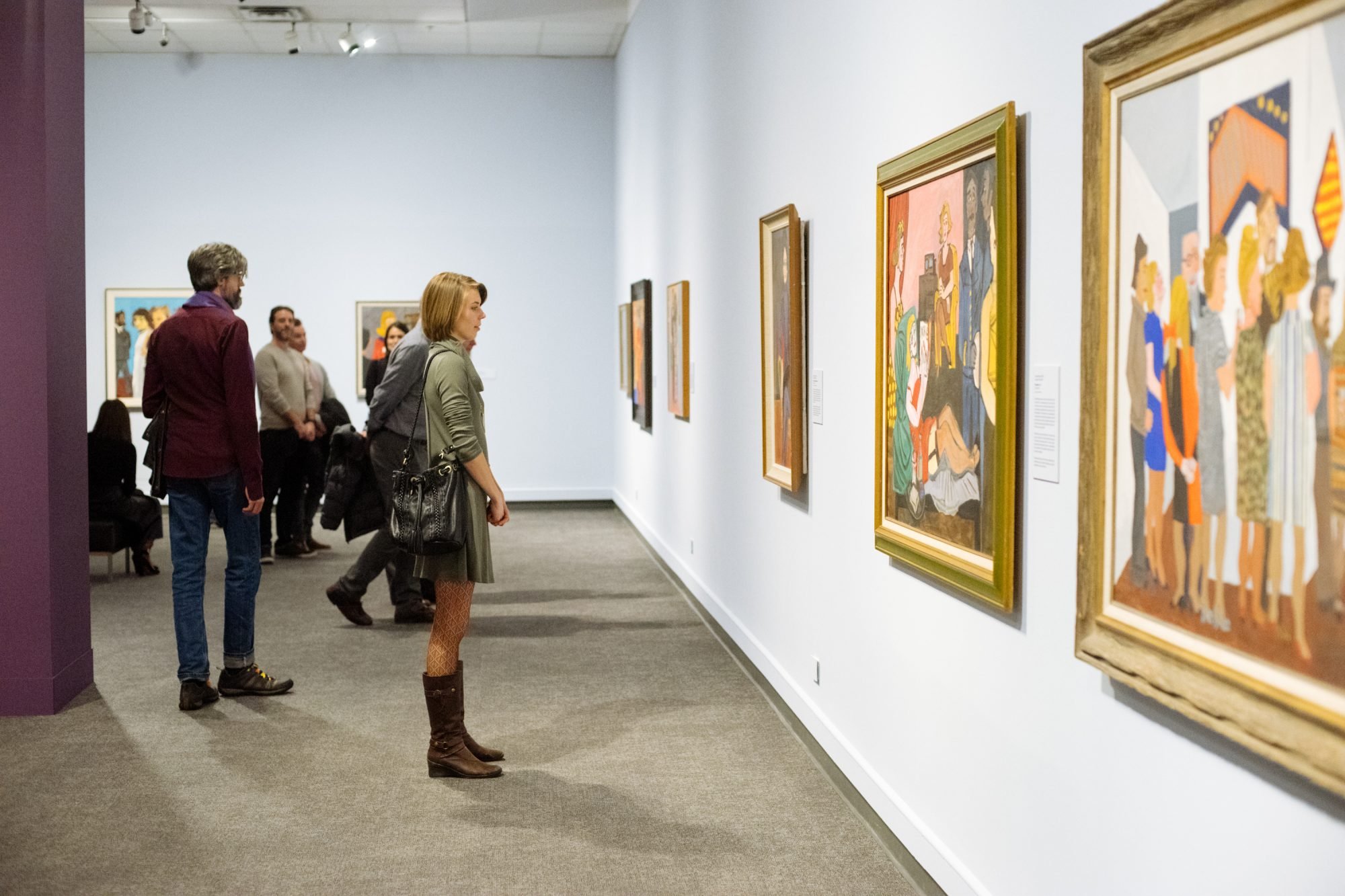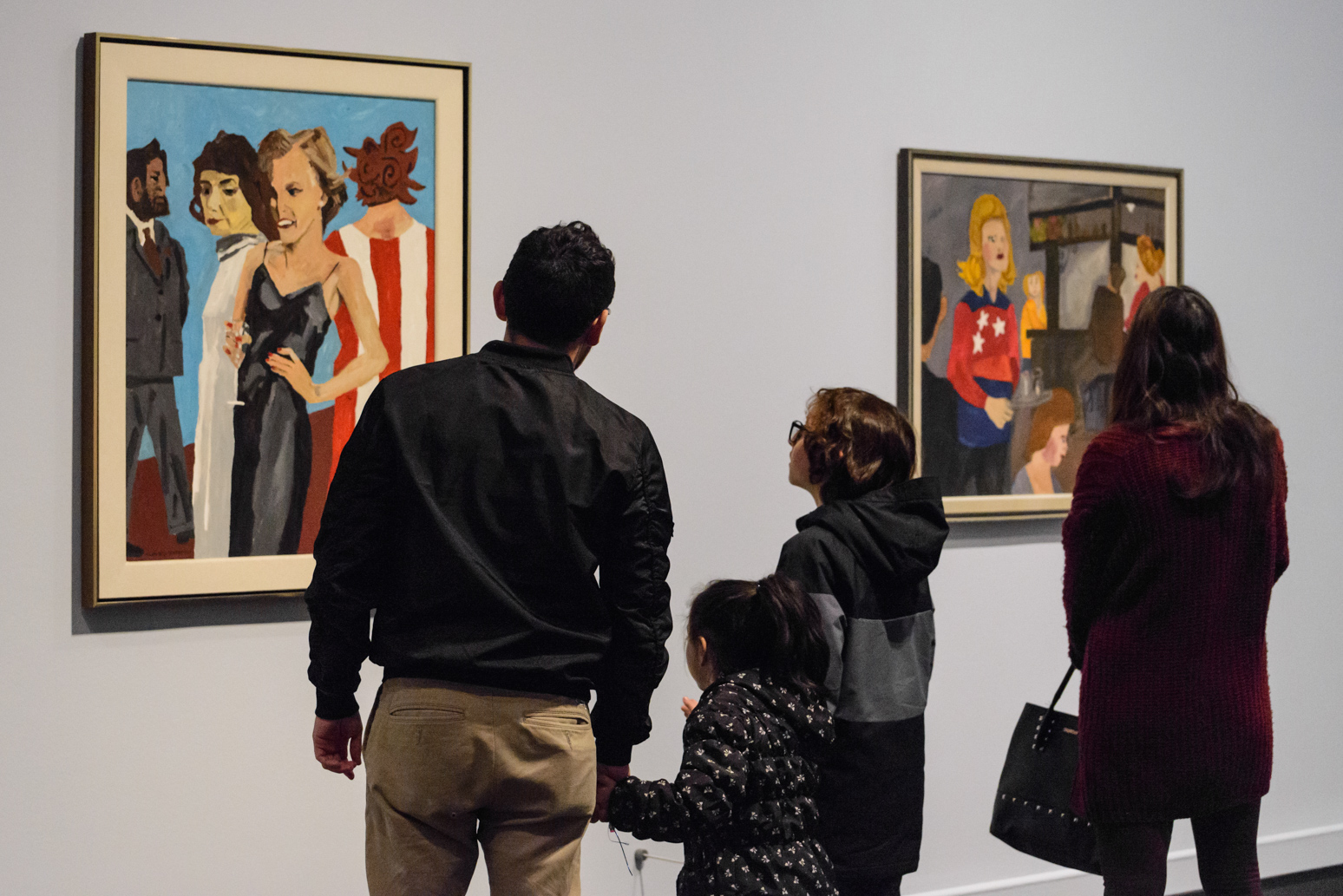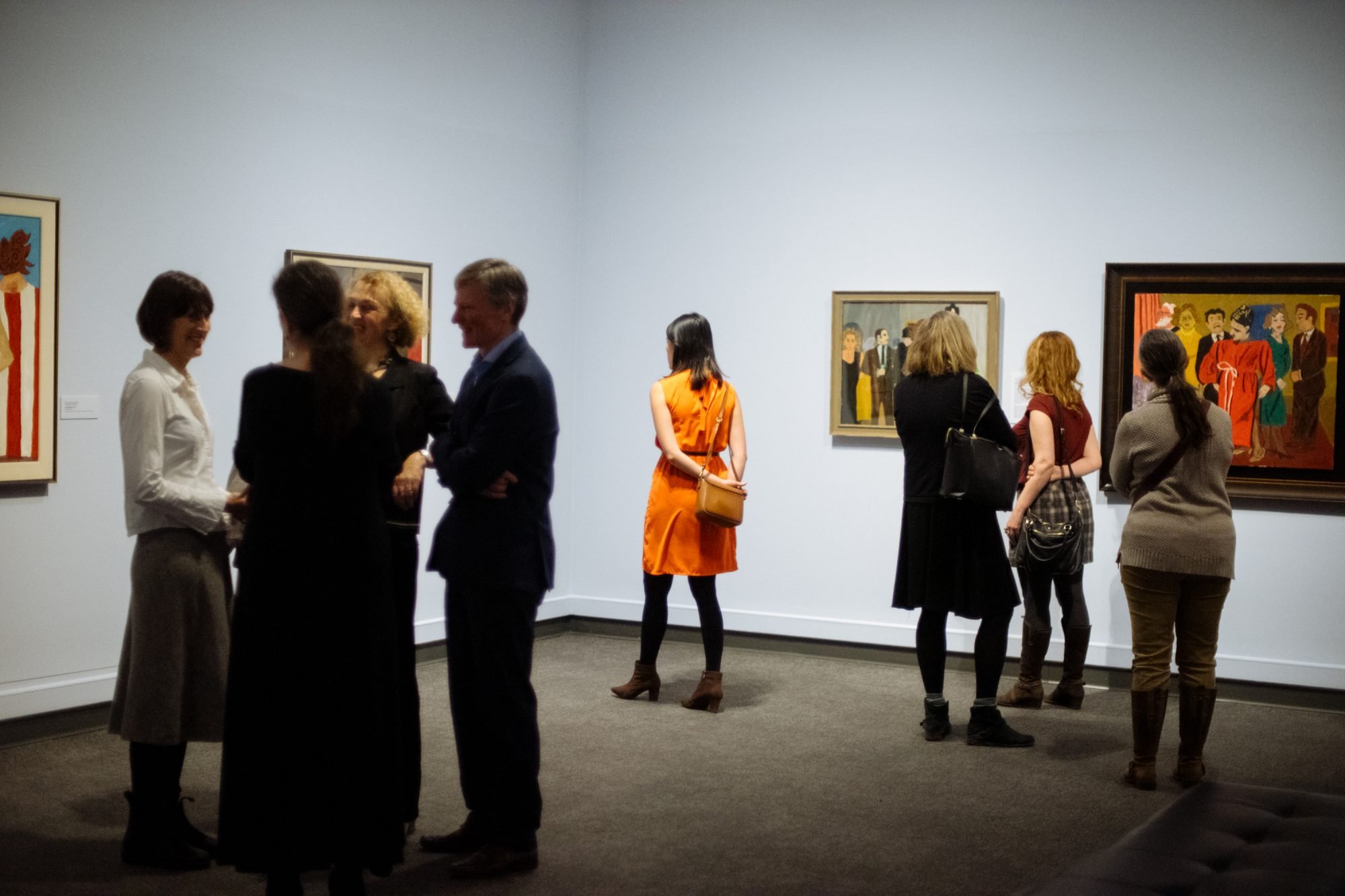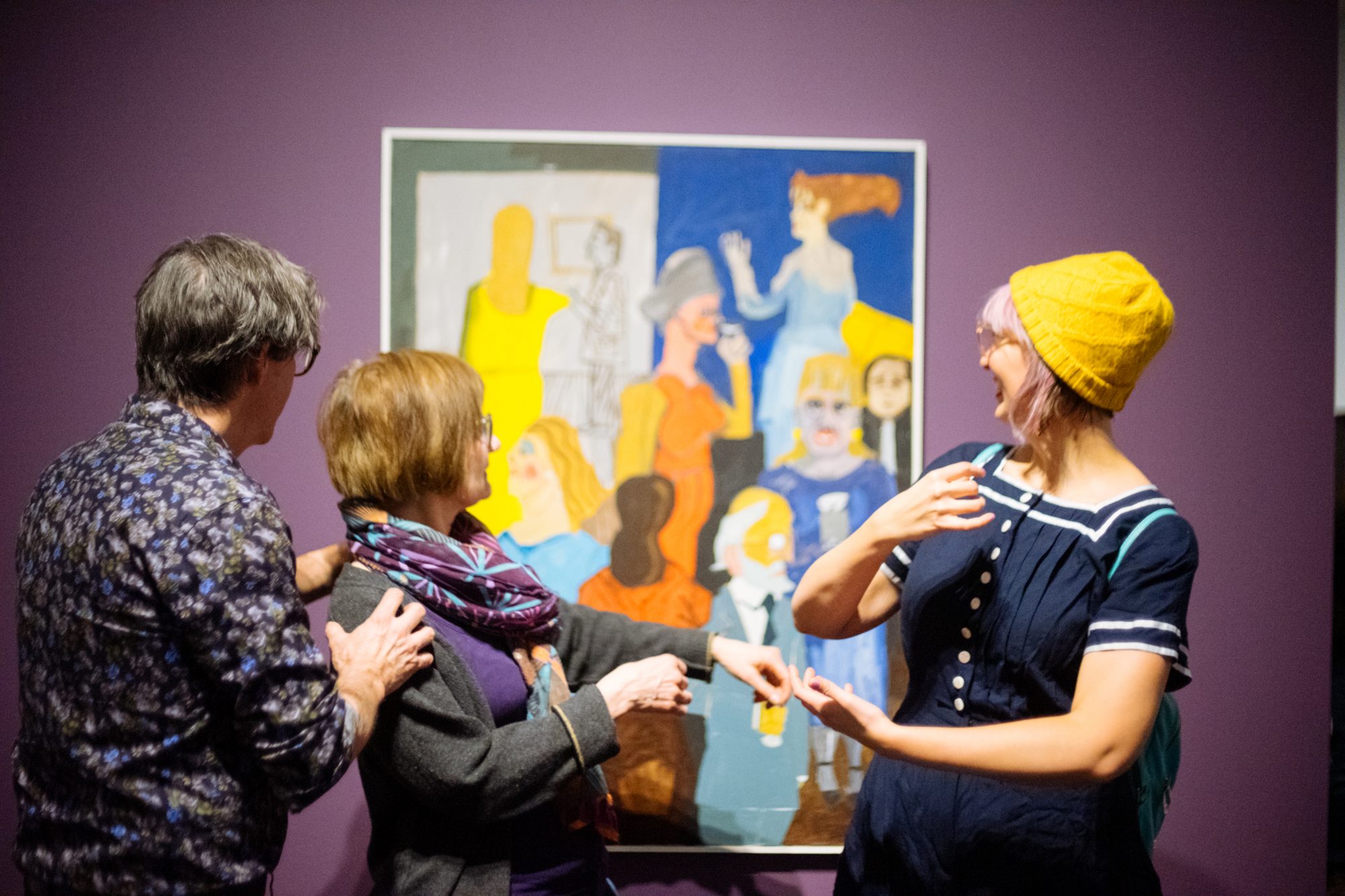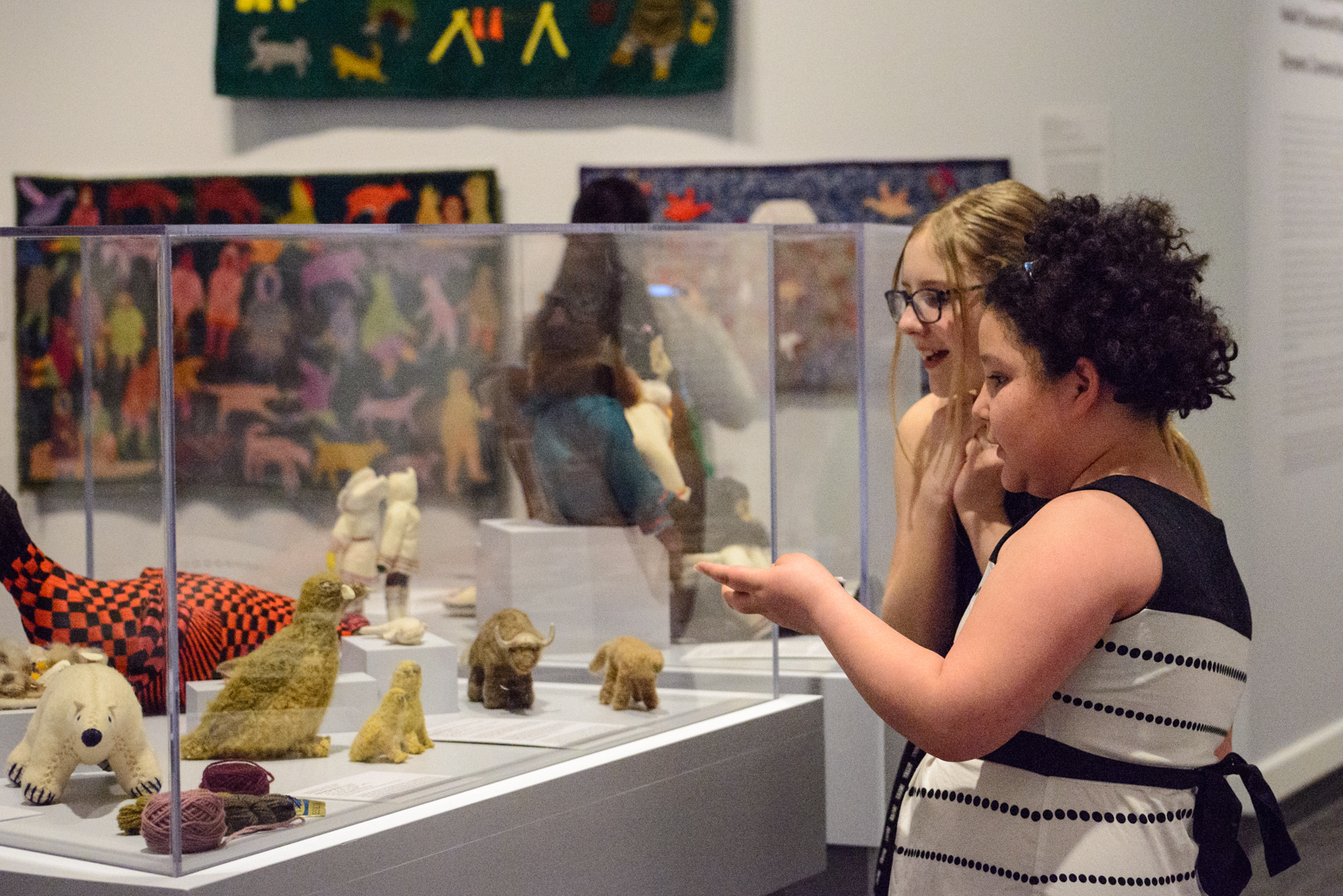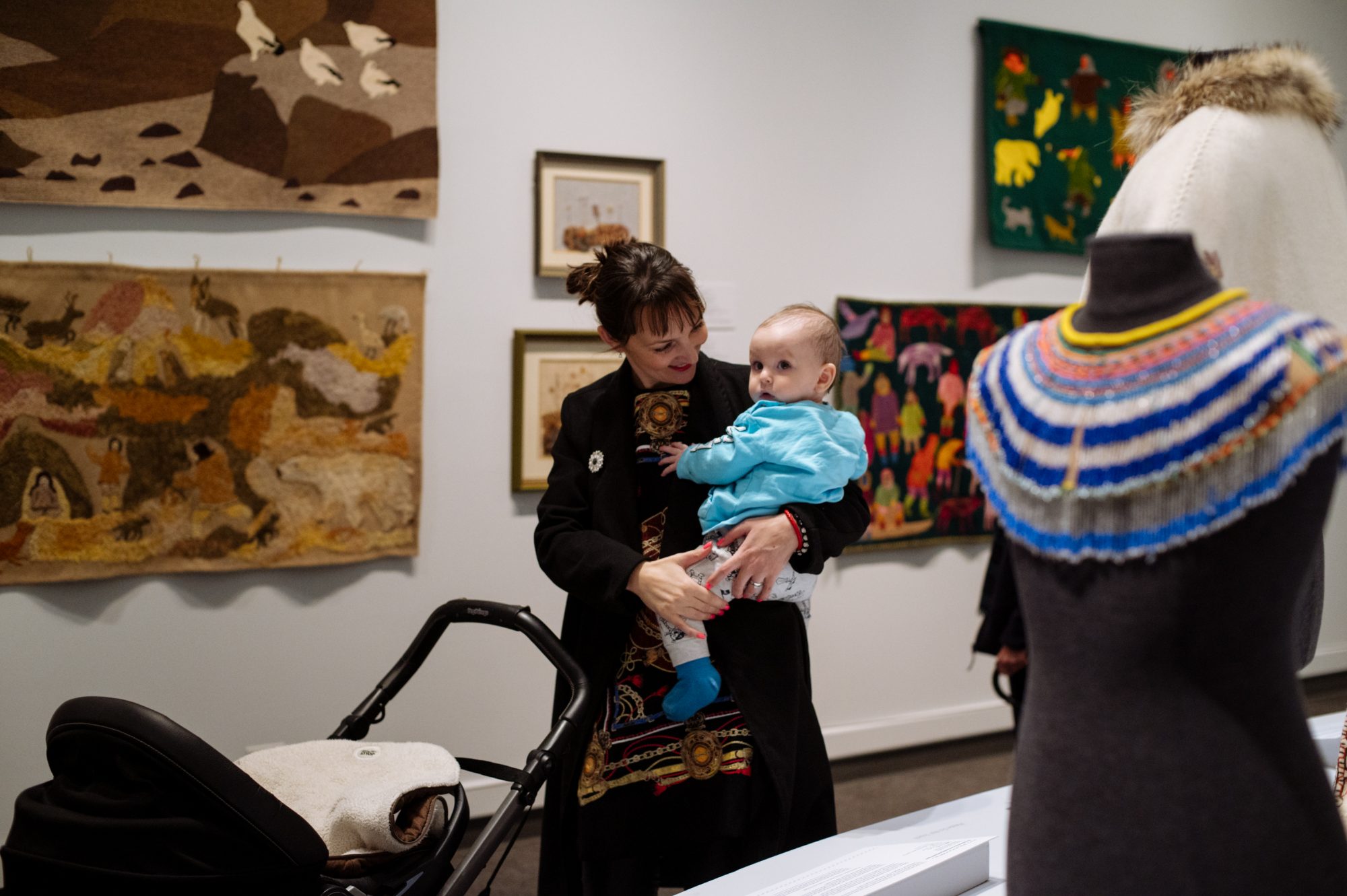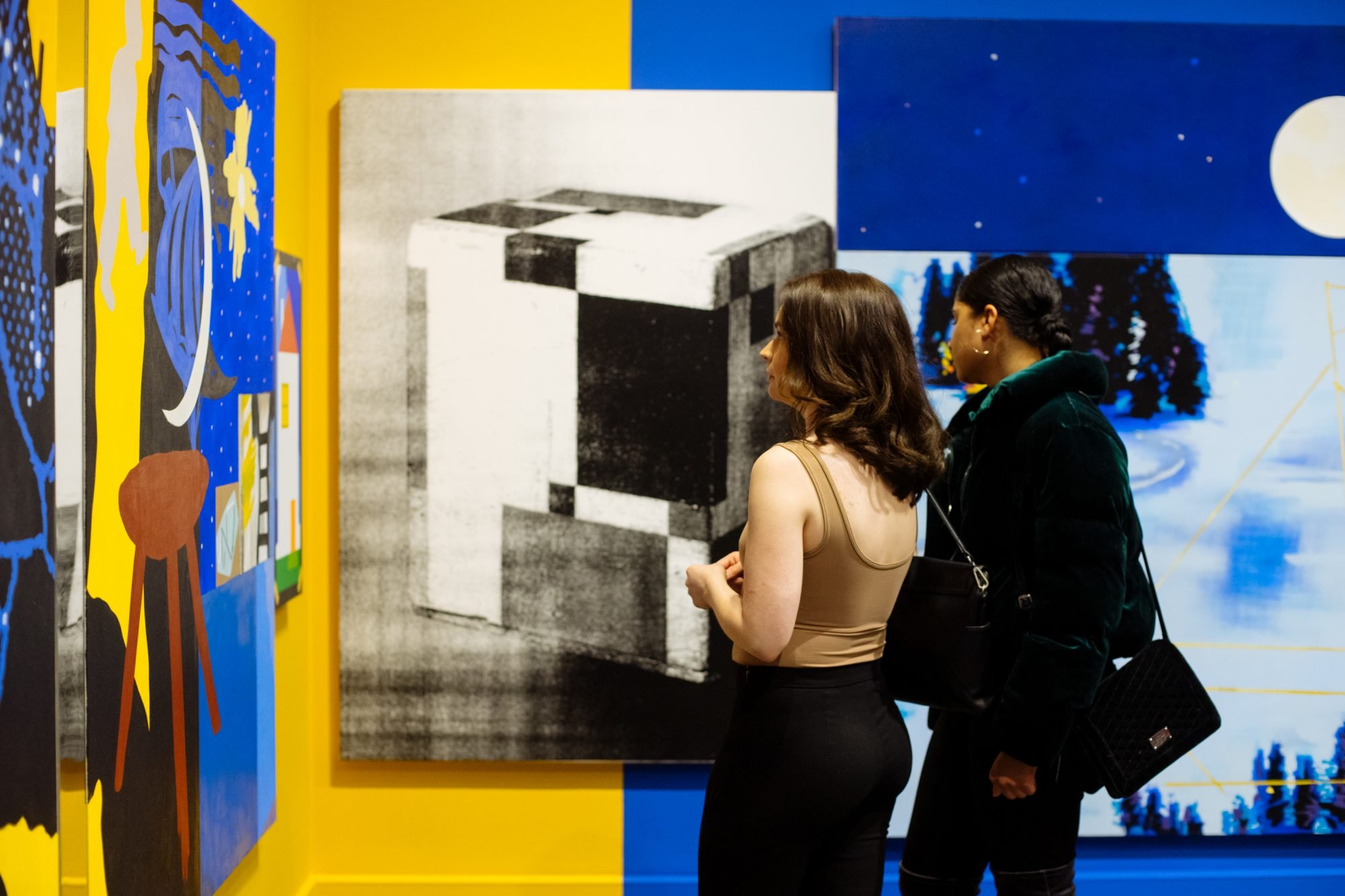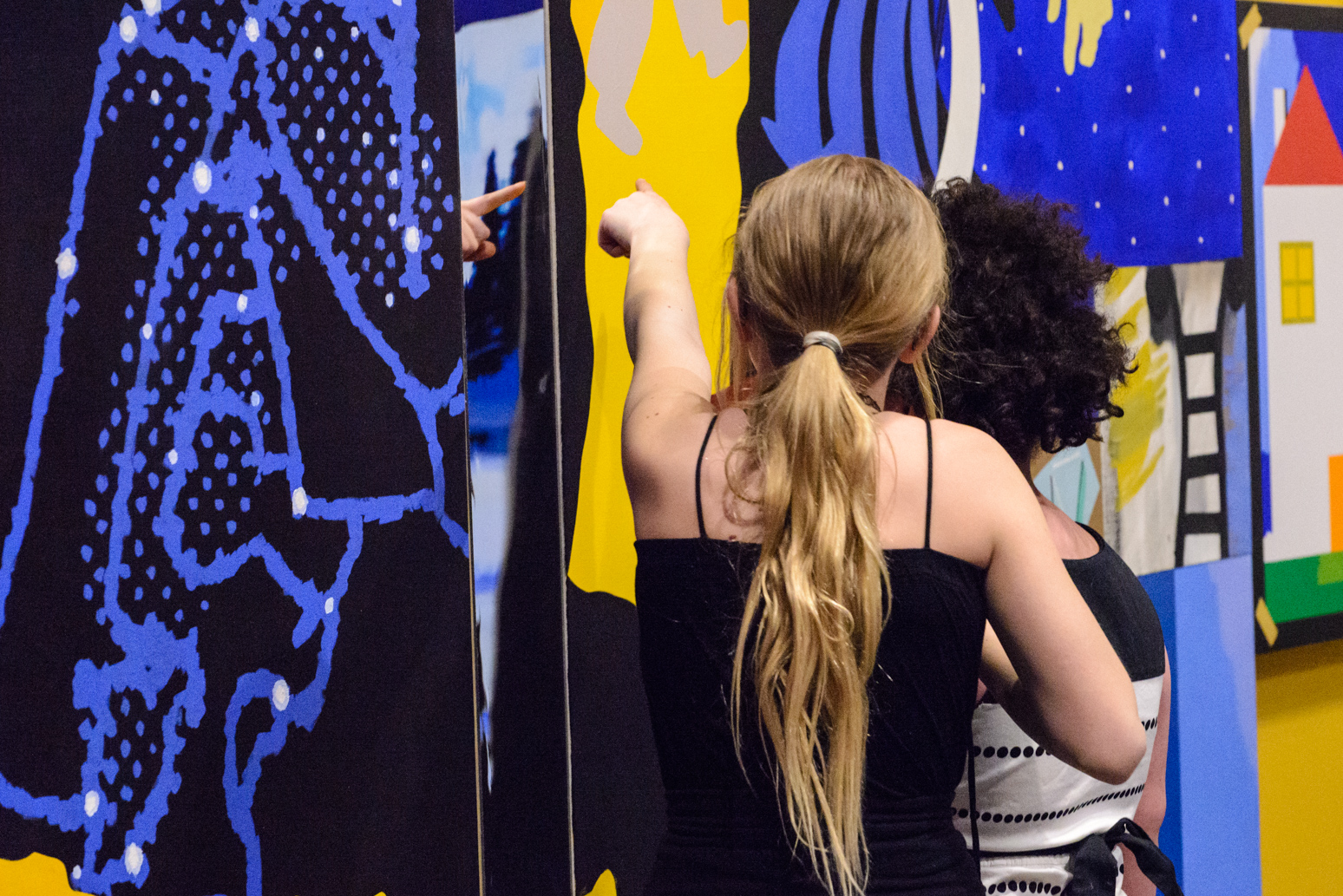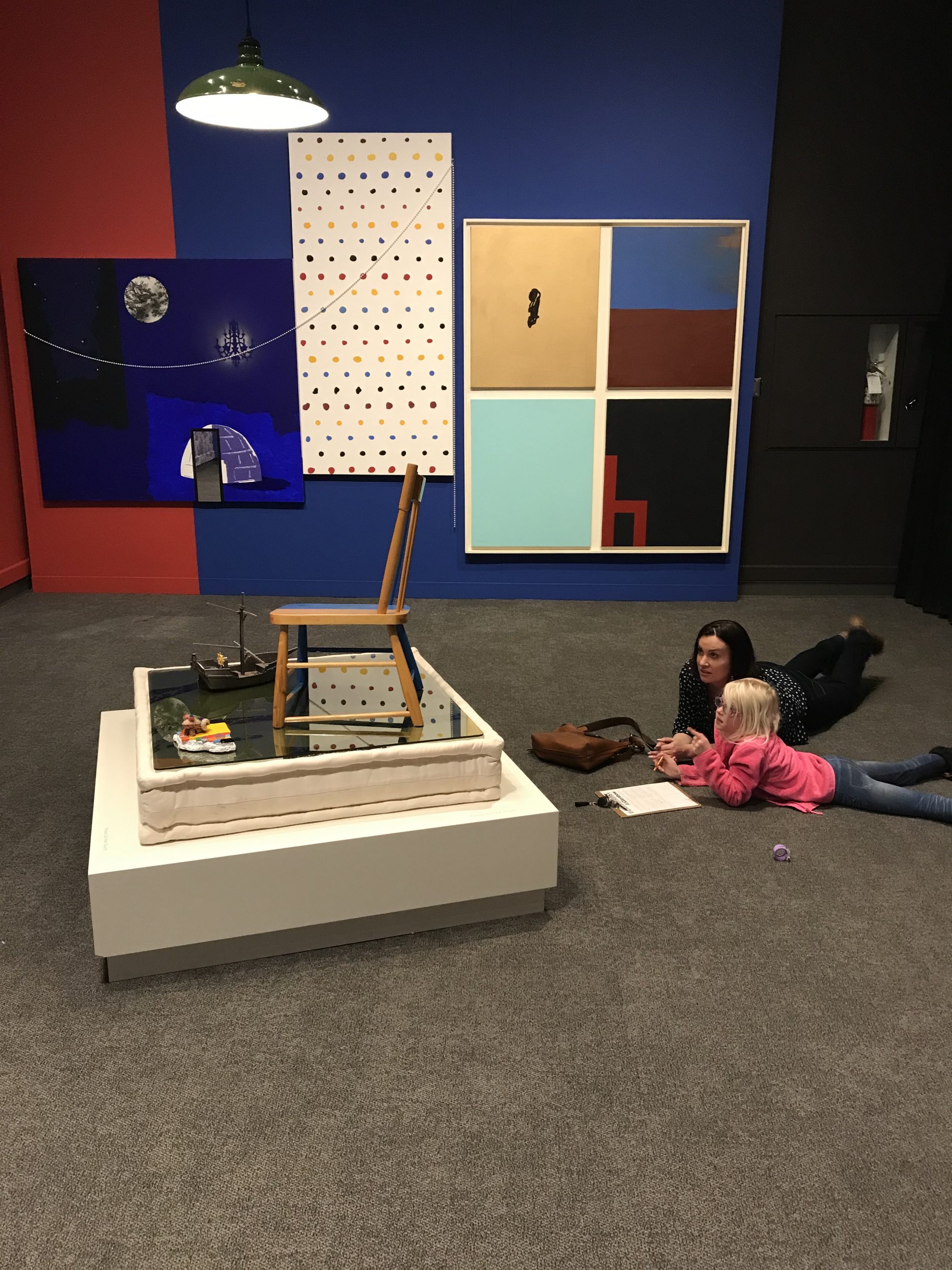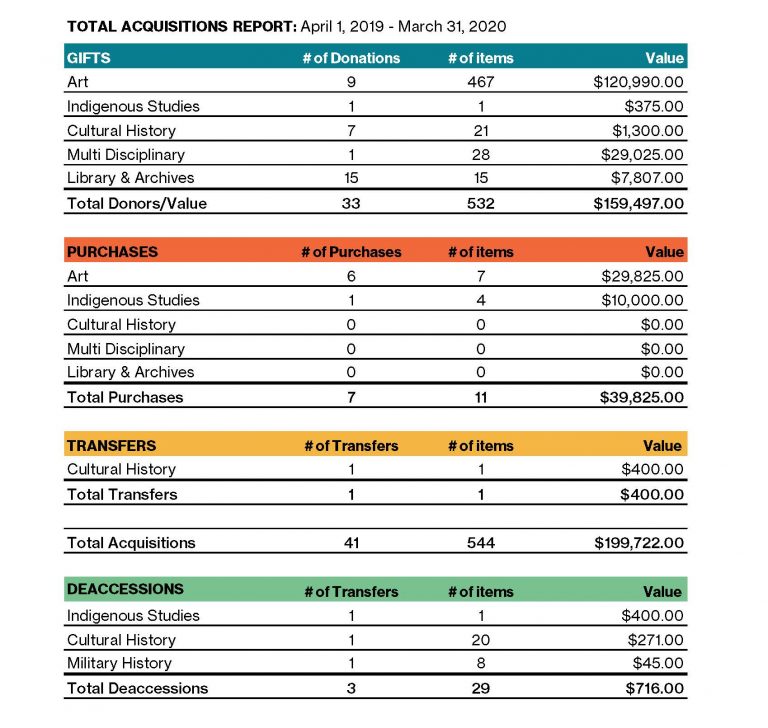 Acquisitions & Deaccessions
Glenbow holds the largest art collection in western Canada (more than 32,000 artworks) and one of the largest human history collections in the region, including objects categorized as Cultural History, Indigenous Studies, and Military History (approx. 175,000 objects). 
When evaluating new acquisitions, whether they are purchased or donated, our priorities are to collect items that enhance the diverse, multidisciplinary nature of Glenbow's collection.
Cultural history items must offer examples of life and culture in our region, representing significant events, politics, pop culture or stories of the personal and professional lives of individual Albertans. Artworks must complement or enhance the existing holdings, either to increase examples of work by particular artists, or to grow our expertise in particular genres, such as historical Canadian painting or contemporary photography. To be considered for acquisition, objects and artworks must be relevant to our mandate and have the potential for exhibition, research and education.
Deaccessioning is a natural process of collections management. With a collection as large and ecclectic as ours, part of the job of collections technicians and curators is to review and assess material on a regular basis. Low-value items that are no longer relevant to our core mandate, or that have deteriorated beyond conservation or repair are removed from the collection to improve the storage, care and access of the core collection. In 2019-20, after a formal request and a process of consultation and research, one item was deaccessioned from Glenbow's Indigenous Studies collection to be repatriated to the community. Glenbow has been actively participating in the repatriation of important Indigenous material for over 30 years.
Collections in Action
Jim McLeod is past Chair of Glenbow's volunteer Board of Governors, and has been a member of the Board since 2015. Jim is a native Calgarian and a fourth generation Albertan. He worked in the petroleum sector for 30 years, recently retiring from Nexen Energy ULC where he held various technical and management assignments in Calgary and Yemen. Jim is also a folk art aficionado, and has been meticulously collecting folk art for over 30 years. 
In 2019, Jim donated 20 early Canadian folk art paintings and sculptures to Glenbow. In this virtual tour in the Recent Acquisitions exhibition, Jim gives a micro-masterclass in Canadian folk art, with a detailed look at five artworks by artists Ann Harbuz, Jahan Maka, Arnold Russell, Jeanne Thomarat and Jan Wyers.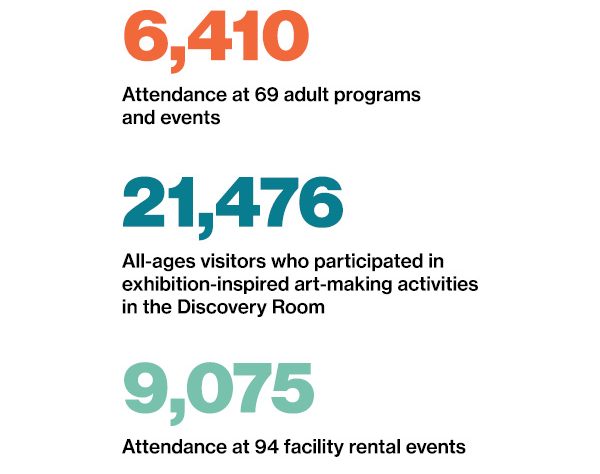 More Opportunities to Connect
With a slate of highly popular exhibitions throughout the year, our calendar was full with tours, film screenings, art workshops and events designed to create social energy and connection around the ideas represented by the art on the Glenbow gallery walls. All of our programs are intended to demystify art, make it personal, and build connectivity.
Nick Cave in Calgary
In 2019-20 we began to explore more how the digital and in-person experiences work together. Internationally renowned artist Nick Cave was in Calgary for a short time to personally install his exhibition Nick Cave: Feat. at Glenbow. He is an artist who takes a genuine interest in the places where his work takes him, and he was generous with his time; he agreed to participate in a rare public talk about his work, alongside exhibition curator Katie Delmez of the The Frist Art Museum in Nashville, Tennessee. We knew we had to share this event as widely as possible, and the resulting video of the event was a great way to share Nick Cave with a larger audience.
With the launch of our new, user-focused website in early 2020, we ushered in a commitment to exploring new digital possibilities. During the initial COVID-19 lockdown, and now, as we continue to adapt to a new normal of reduced in-person museum attendance, we are adapting our programming to find people where they are and share Glenbow content through engaging virtual experiences. It is more clear than ever that access to art and culture experiences is necessary to well-being and is a powerful way to build community.

Education Highlights
Teachers bring their classes to Glenbow for a hands on, immersive experience that connects their learning at school to their discoveries at Glenbow. Our educators lead students in a discussion of what they see, think, and wonder about what they experience in the Glenbow galleries. The goal is to encourage students to be curious, to look deeply and to examine the world from different angles. Whether they are learning about local Indigenous history or encountering a work of art, this exploration sets the stage for deeper inquiry and questioning.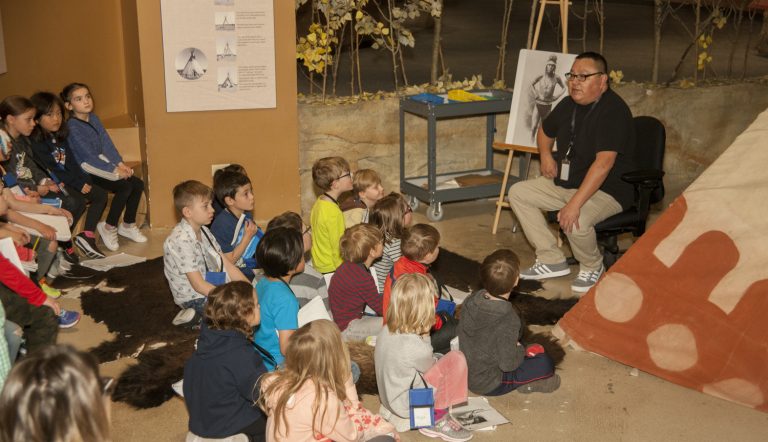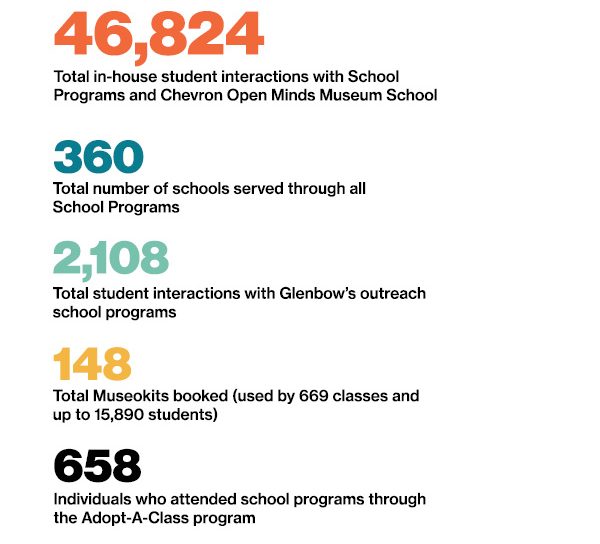 I just have two questions – do you live at the museum,
and can I come live here with you?
Gr. 2 Student
Community Access
As 2020 began, we were coming off a record year for attendance. Post-Christian Dior, it was natural to see lower, more typical levels of admissions. But the numbers of visitors accessing Glenbow for free or reduced admission continued to be as high as in 2019. The success of the Free First Thursday Nights program in opening Glenbow up for new audiences to visit more often, cannot be overstated. It's exciting to see what we can achieve through partnerships with sponsors, like Servus Credit Union, who have supported Free First Thursday Nights since 2016, and Chevron Canada, who have supported Community Day since 2013. Our partnerships with other organizations also increase accessibility and spread awareness that Glenbow is for everyone. We saw a 40% increase in the number of new Canadians taking advantage of the Institute for Canadian Citizenship's cultural access program, which offers new citizens a year of free admission to cultural institutions across the country.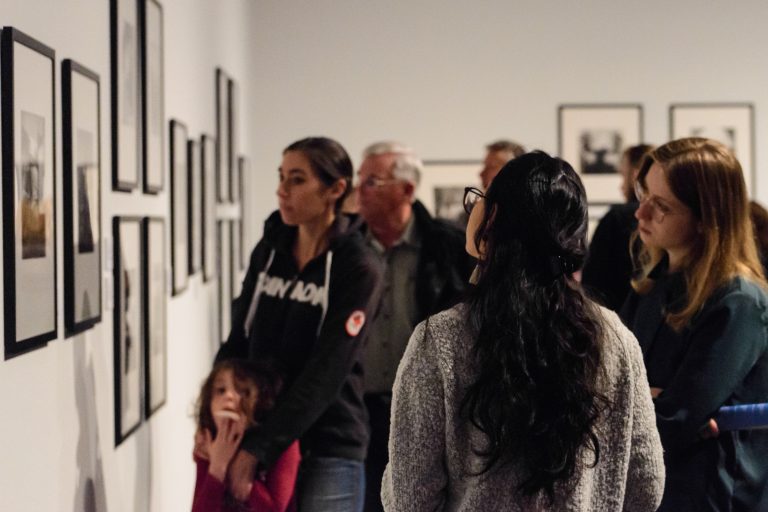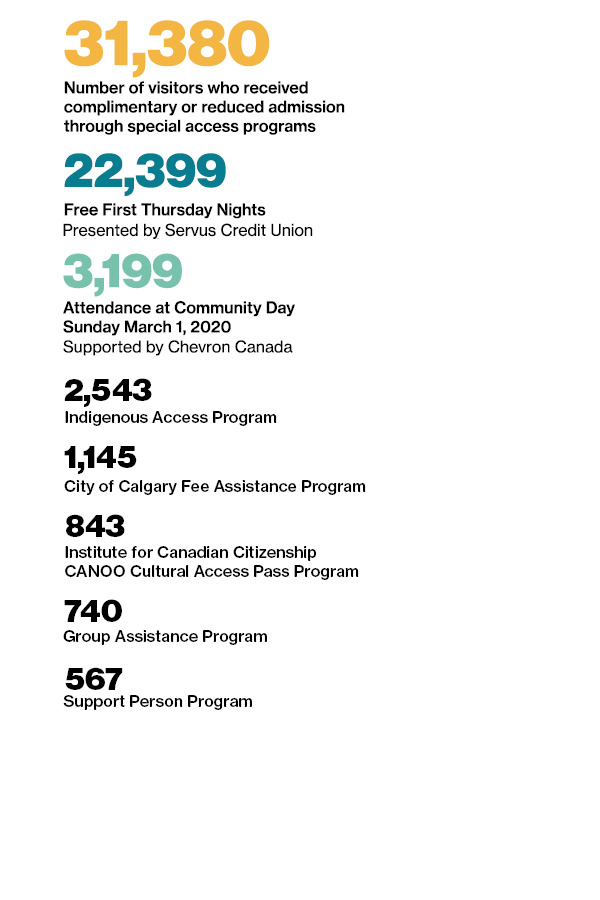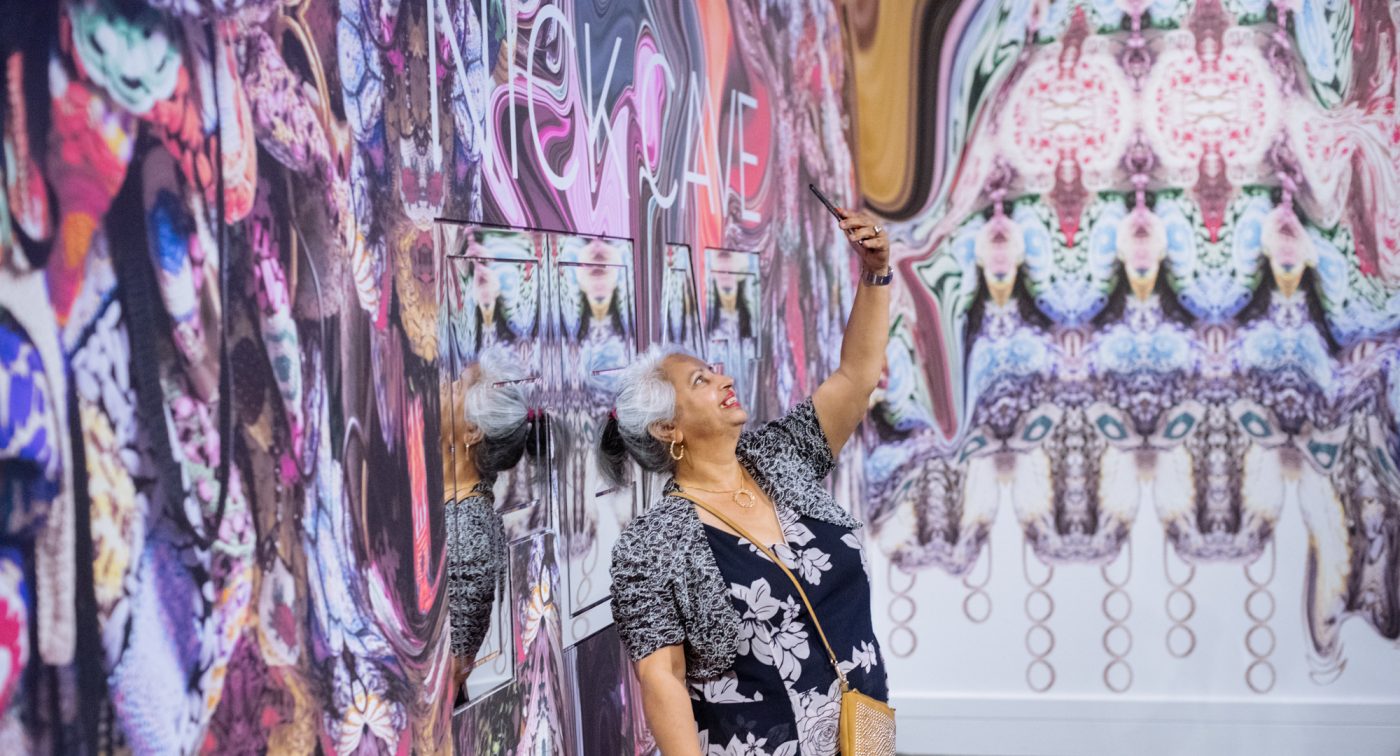 Donors and Supporters
As an independent non-profit, member-based organization, over 60% of Glenbow's operating revenue is generated by fundraising, museum and program admissions, Glenbow memberships and from sales in the Museum Shop. We rely on the financial support we receive from people like you to ensure that Glenbow continues to be an accessible and inspiring community resource for unparalleled arts experiences. Glenbow's community of supporters and donors are a group of people who believe in the importance of art and culture and the role that Glenbow plays in building a vibrant, thriving and resilient community. We gratefully acknowledge the significant contributions made by our donors, sponsors and supporters from April 1, 2019 – March 31, 2020.
Glenbow will always be one of my favourite places in Calgary. As a kid, I loved going through the third floor and learning about the history of our city. As an adult, I love seeing the more artistic side of Glenbow. There really is something for everyone, tourists and native Calgarians alike!
Winter L., Google Review